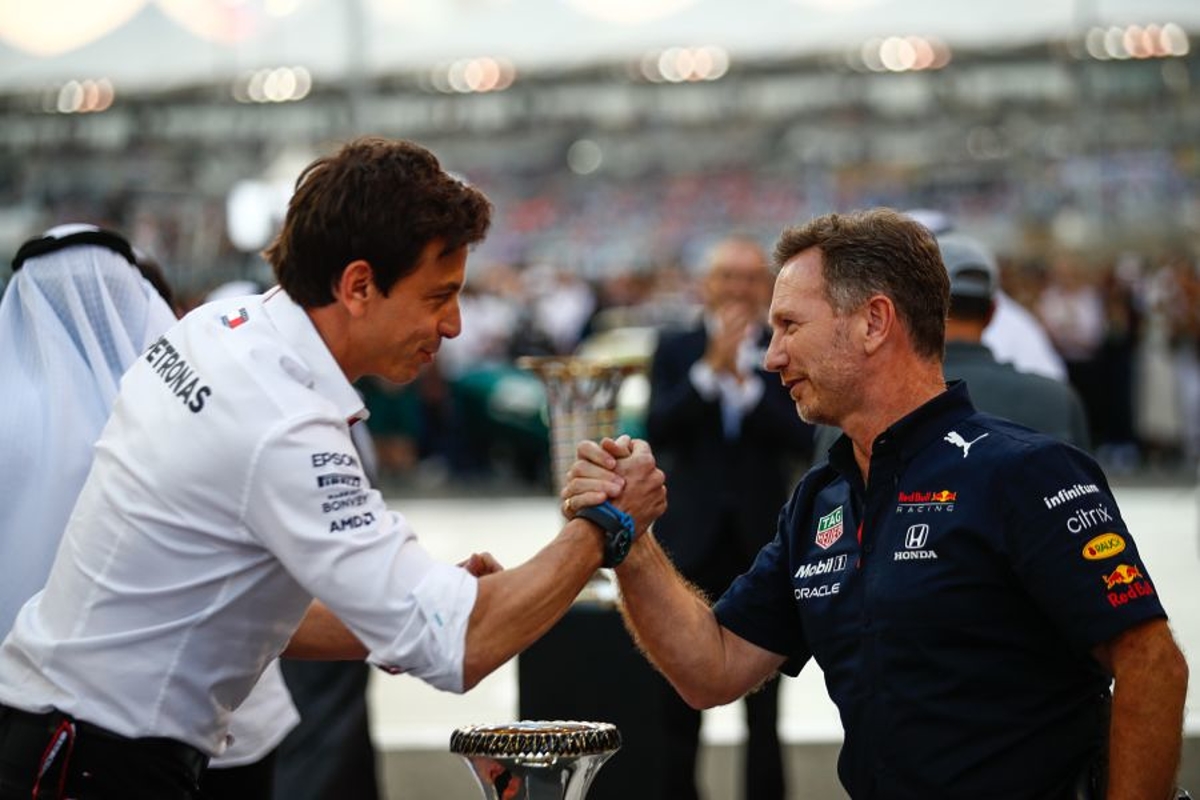 Christian Horner claims Toto Wolff rivalry is an F1 feud like no other
Christian Horner claims Toto Wolff rivalry is an F1 feud like no other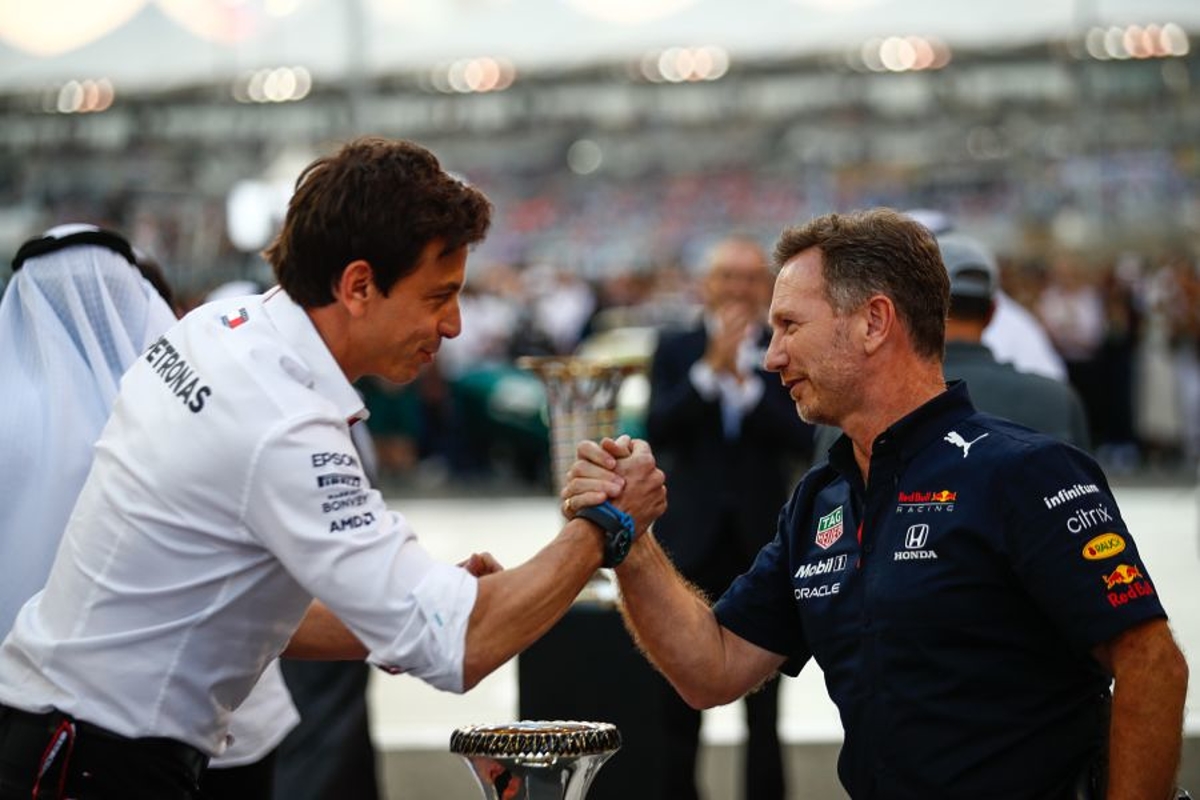 Red Bull team principal Christian Horner claims his 2021 rivalry with Mercedes counterpart Toto Wolff was like nothing he has seen in F1.
Horner versus Wolff became a major subplot to the Max Verstappen Lewis Hamilton title battle which raged up until the final lap of a thrilling season and beyond.
Horner revealed his feelings about the extent of the rivalry in an interview in Sunday's Telegraph ahead of the Canadian Grand Prix.
"To be honest with you, I just tried to stay true to our values, to keep our heads down and do the best job that we could," said Horner.
"But you could see that it boiled over in the garage next door on a few occasions. That's something I haven't seen against another competitor.
"I've raced against Ross Brawn, Stefano Domenicali, Ron Dennis, Flavio Briatore, and I never ever saw that kind of reaction."
Horner Wolff "bubbled over"
Mercedes this year has so far failed to challenge at the front, leaving Ferrari to become the main rival to Red Bull for championship glory.
Horner claims the Red Bull versus Ferrari rivalry, and his relationship with Scuderia team principal Mattia Binotto, is very different.
"It has been contained to being on track, which is healthy," added Horner. "It's the way it should be.
"Last year it bubbled over into a lot of off-track politicking, and other things in the background. It's a lot less personal now."
Horner is the point man for Red Bull from a media perspective and he says that is all part of the job. He conceded that sometimes what he says is designed to deflect.
"Sometimes that means I'll position things in such a way to relieve that pressure from them," he remarked. "That's what I see my role as being."
Horner sympathy for Michael Masi
Horner also expressed sympathy for former F1 race director Michael Masi, whose crucial call paved the way for the controversial finish in Abu Dhabi which so enraged Wolff, and left Verstappen in a position to clinch the title.
"There's no substitute for experience sometimes," said Horner.
"Michael was an experienced guy, and he was in a difficult position because there was so much weight on his shoulders.
"With more support, life could have been a lot easier for him."