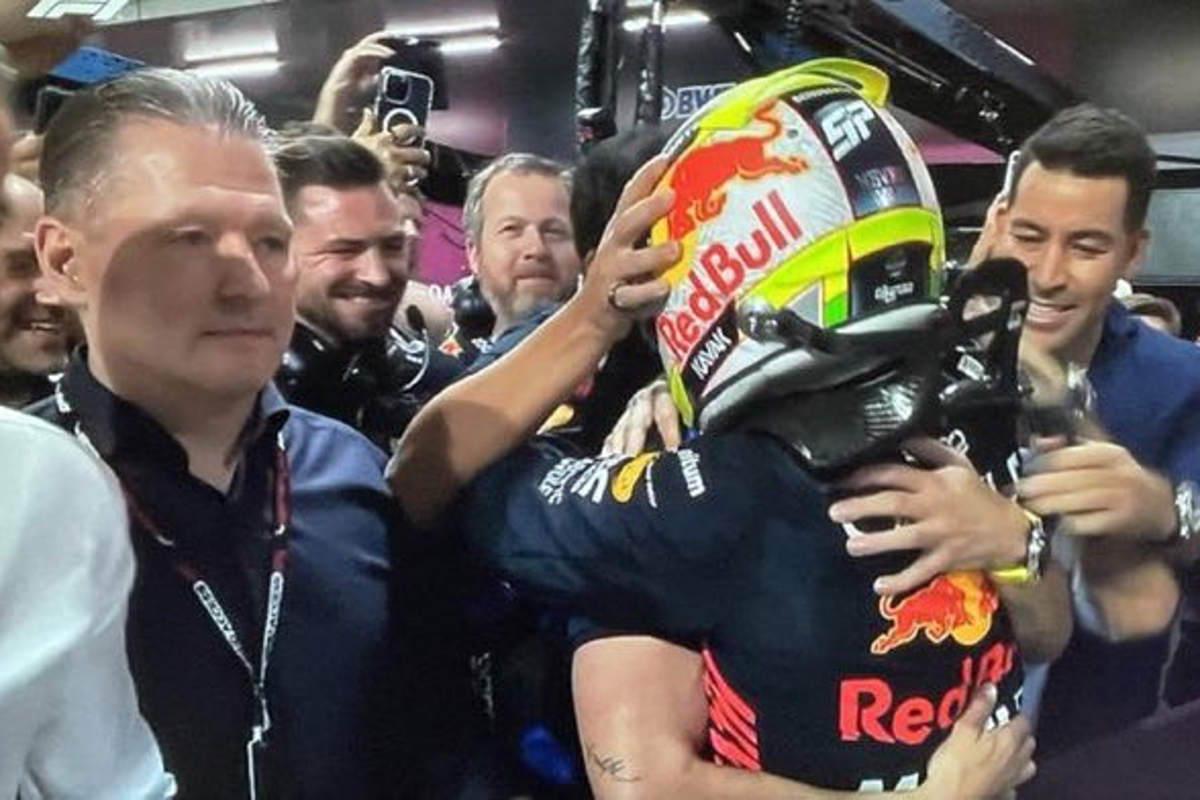 'What a sore loser' - Fans bemused as Jos Verstappen blanks Perez
'What a sore loser' - Fans bemused as Jos Verstappen blanks Perez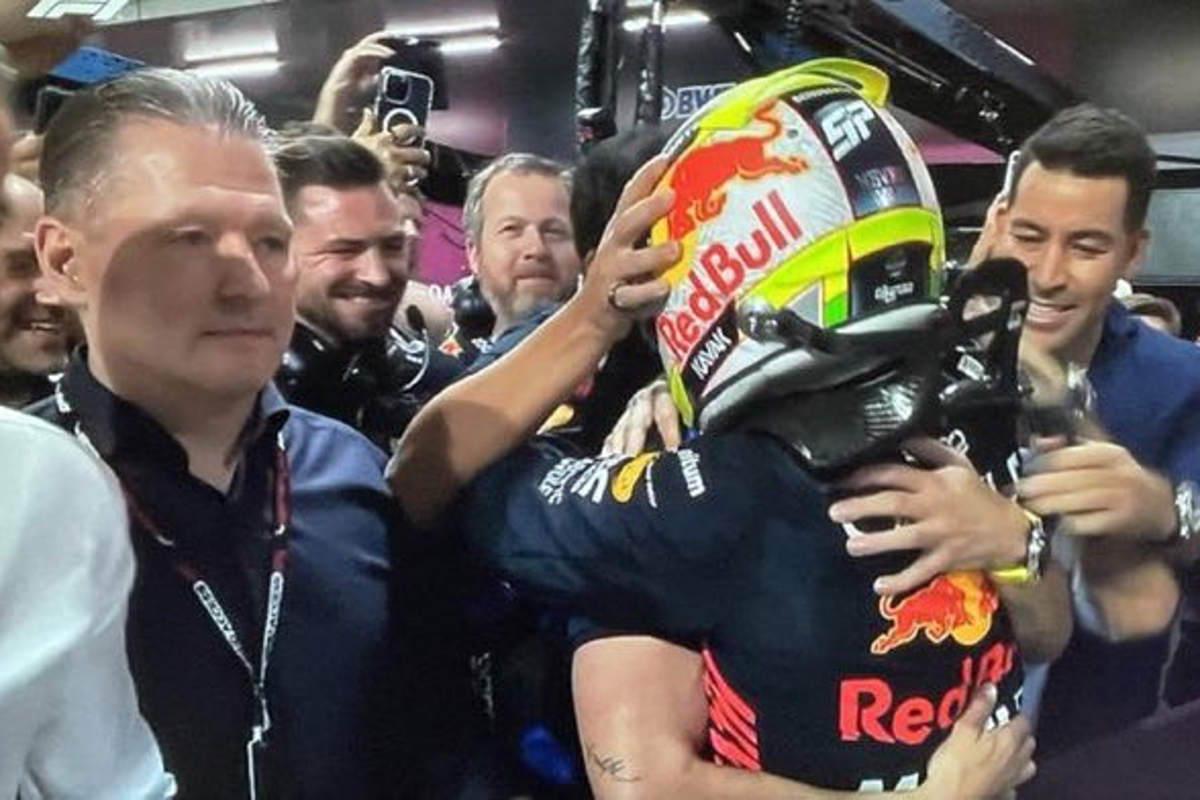 Max Verstappen had an amazing race in Saudi Arabia, coming from 15th on the grid to finish second behind Red Bull team-mate Sergio Perez.
The Dutch driver admitted his frustration at not winning after the race, but just as obvious was how his father felt as Perez celebrated with his team.
Recording his first win of the season, Perez was warmly embraced by Red Bull personnel, family and friends after the chequered flag, but Verstappen senior looked on in stony-faced silence.
That was captured on camera, with many Formula 1 fans on social media saying the reaction was 'rude' and 'unsportsmanlike' while some even referred to the ex-Arrows and Minardi driver as a 'sore loser.'
Here's a sample of how F1 Twitter reacted to Jos Verstappen snubbing of Sergio Perez:
Jos Verstappen getting caught up in the Sergio Perez celebrations 😅 pic.twitter.com/R8vXNNQ4Cw

— ESPN F1 (@ESPNF1) March 19, 2023
Jos Verstappen blanking Checo while all around him celebrate - how rude and unsportsmanlike. I know they have differences but to not congratulate him is petulant and not what #F1 is about - a really poor example to set to younger generations.

— Alex Duffy (@whatalexthinks) March 19, 2023
Jos verstappen standing beside Checo's engineer. pic.twitter.com/XTeOLPJmq3

— F1 Humor (@f1humor_) March 19, 2023
Jos Verstappen be like pic.twitter.com/YFj32rEcKV

— Zephyr Wolf (@jjpadilla7) March 19, 2023
Checo is celebrating with all the Red Bull crew and there's Jos Verstappen pic.twitter.com/GnZvrpxtHz

— Mitch (@Mitch_from_MI) March 19, 2023
Oh wow, what a sore loser! Just because your golden boy didn't win. #Josverstappen #F1 Congrats @SChecoPerez 🏆🍾🏁🇲🇽 pic.twitter.com/3S24BvWoEs

— Janina Stevens (@janinas15) March 19, 2023
Jos Verstappen when his son doesn't get P1 pic.twitter.com/n1VTVSlgOE

— 𝑪𝒂𝒊𝒕 (@_GR63) March 19, 2023
HAHAHAHA JOS VERSTAPPEN WAS SEETHING AT CHECO#Formula1 #SaudiArabianGP

— Robert Percy (He/Him/His) (@astweetedbyRP) March 19, 2023
Jos Verstappen right now: pic.twitter.com/N5kOtuk42x

— ara 🧡 (@checosvlog) March 19, 2023
jos verstappen when his son drives a near perfect race, gets p2 and driver of the day but just misses out on the win pic.twitter.com/abd04Ur4R1

— kei ²² 🦎 (@boo_nzino) March 19, 2023
READ MORE: F1 Twitter's best Saudi Arabian GP memes