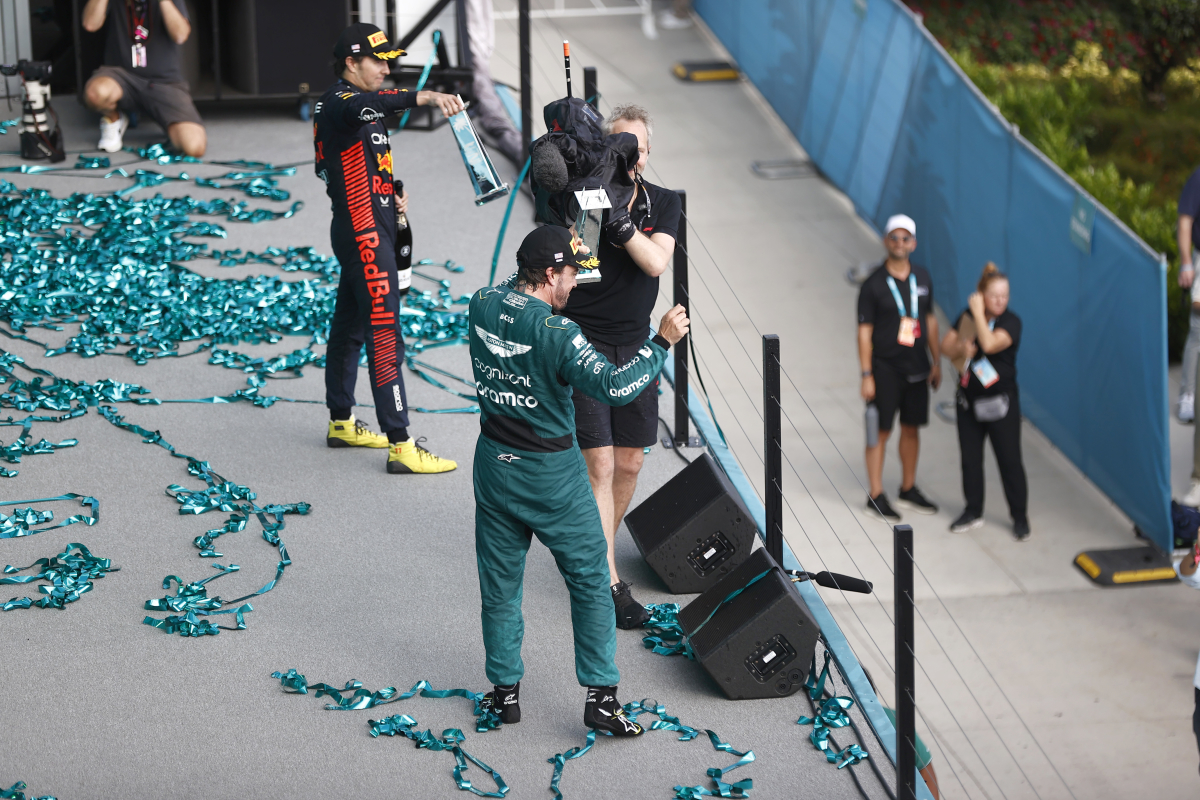 Alonso makes Miami PENALTY request at Perez's expense
Alonso makes Miami PENALTY request at Perez's expense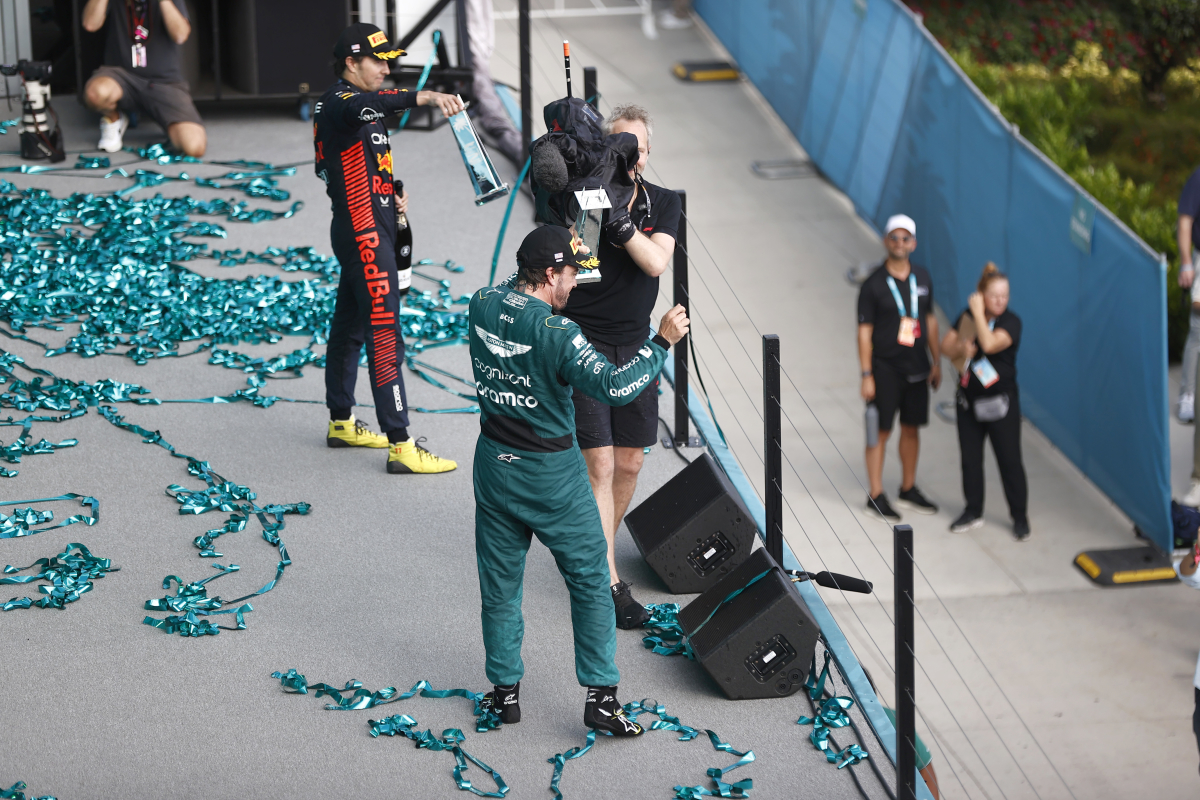 Fernando Alonso has joked that Sergio Perez should receive a time penalty of '30 seconds' after the Mexican racer was late to the driver's parade.
Before every race, drivers are paraded on the circuit on a moving vehicle with a podium so they can wave to and interact with the fans.
Perez was summoned to talk with the race stewards to explain why he was late and he was given a non-driving reprimand after they found his reasons to be unsatisfactory.
When Alonso was told what the punishment should be, he replied with a punishment idea of his own, saying: "30-second penalty! And for me too, because I was wrong. I told the team how long the tyres would last before the pit stop."
A hypothetical 30-second penalty would drop Perez down to fourth with Alonso sneaking up to second behind race-winner Max Verstappen.
Alonso in good spirits after team radio gaffe
The moment Alonso was referring to occurred early in the race when the Aston Martin man was in pursuit of then-race leader Perez.
He told his engineers over the radio the race "feels like a Plan A minus 12", implying that he wanted to pit 12 laps before the pre-planned strategy in order to undercut Perez and attempt to take the lead in the race.
However, the message was received with laughter and the two-time champion admitted after the race it was a slip of the tongue.
"No, I had Plan A and Plan B and I mixed them up, [so] minus 12 was not what I meant," he told Sky Sports.
"I said sorry a few seconds later, they understood because they were laughing. It was not possible to do minus 12 because we had already passed that lap."
READ MORE: F1 Race Engineers: The stars of team radio with Hamilton, Verstappen and co