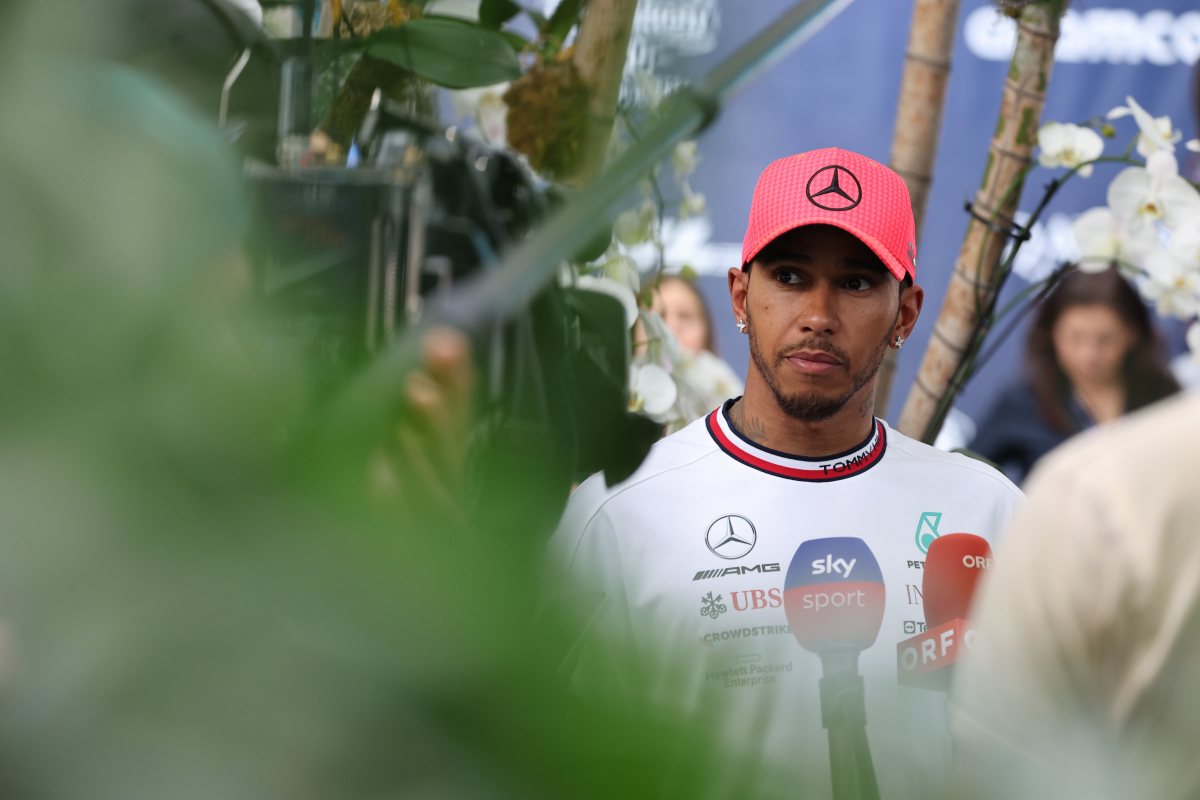 Hamilton REVEALS contract motivation and Ferrari must copy Mercedes – what we learned from F1 Miami GP
Hamilton REVEALS contract motivation and Ferrari must copy Mercedes – what we learned from F1 Miami GP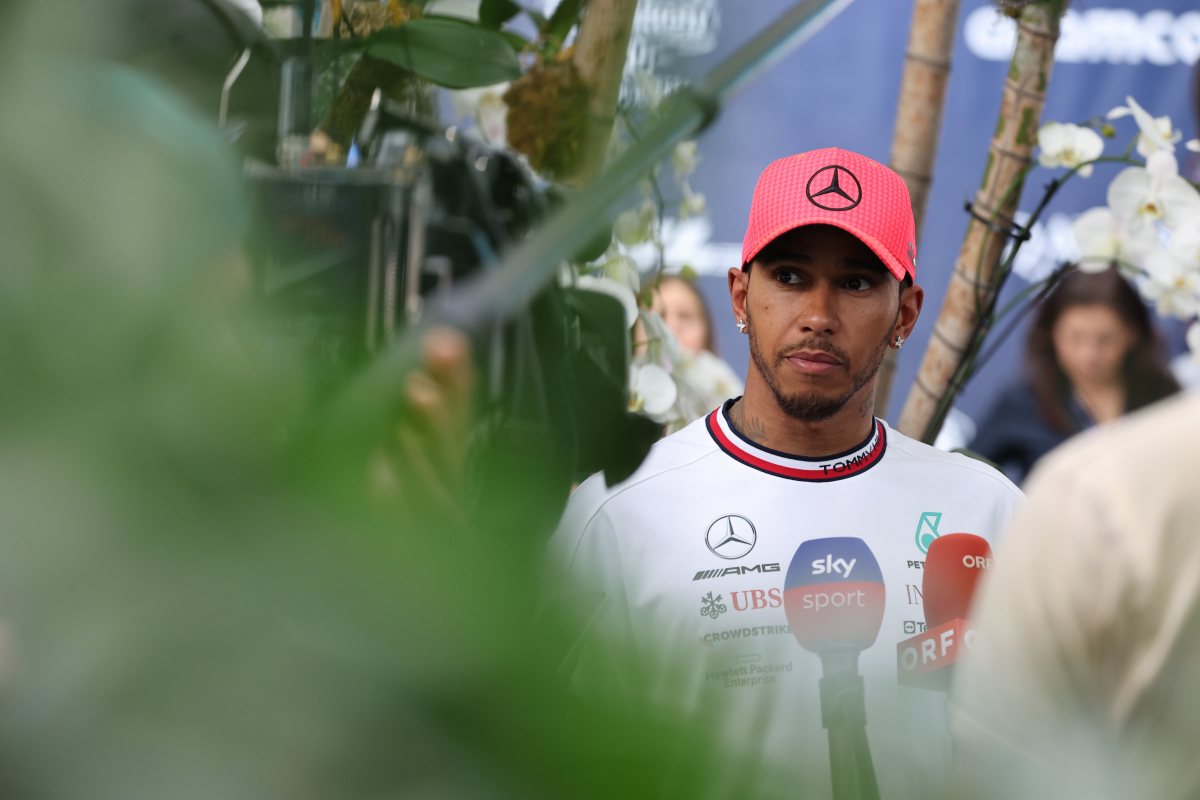 Max Verstappen took a stellar victory in the Miami Grand Prix on Sunday, rising from ninth on the grid to overtake team-mate Sergio Perez in the latter stages and extend his lead at the top of the Formula 1 championship.
The double world champion was under significant pressure in Florida given his lowly starting position and Perez's pair of victories in the sprint and grand prix events in Azerbaijan last weekend but drove a completely unflustered race to underscore his dominance of F1 right now.
Pole-sitter Perez was a comfortable second with Fernando Alonso scoring a fourth podium of the year for Aston Martin in third, with Mercedes pair George Russell and Lewis Hamilton crossing the line in fourth and sixth respectively and Ferrari's Carlos Sainz separating them in fifth.
So, what did we learn from F1's second visit to Miami?
Hamilton makes new contract motivation clear
It was a difficult weekend for seven-time world champion Hamilton, as a lack of pace and an issue with tyre warm-up on Saturday saw him drop out of the second part of qualifying and left him a lowly 13th on the grid for Sunday's race.
Once the five lights were out progress was tough as Mercedes opted to start Hamilton on the slower harder compound of tyre, but the strategy paid dividends in the final laps of the race as he managed to use the quicker medium rubber to pass Pierre Gasly and Charles Leclerc to move up to sixth and take home a solid haul of points.
Hamilton is out of contract at Mercedes at the end of the 2023 campaign, of course, and given their lack of performance compared with frontrunners Red Bull it would be easy to understand if Hamilton opted for a new career challenge of some sort as opposed to battling in the midfield.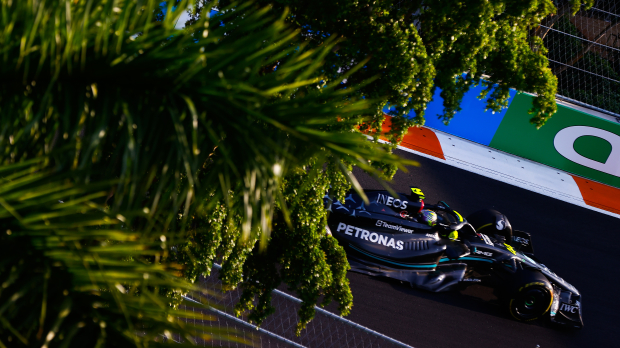 But he gave an intriguing insight into what continues to motivate him about race weekends after the chequered flag had fallen.
"It was mega," the 38-year-old said. "The last sprint race I was going backwards, it was demoralising. So it was great to have pace and make a couple of overtakes. That's what I live for."
With Mercedes set to bring a significant upgrade package to Imola for the next round in attempt to overhaul their wayward W14, a combination of competitive racing and the prospect of better things to come seems to be enough to keep Hamilton as focused ever.
READ MORE: Why Lewis Hamilton's SCATHING F1 Miami GP comments should have FIFA World Cup impact
Ferrari have failed on race pace
This was another chastening weekend for Ferrari, who have gone from title challengers a year ago to comfortably behind both Aston Martin and Mercedes in the constructors' standings now.
On Saturdays the Scuderia are competitive, and at times potentially even quicker than Red Bull, as Charles Leclerc demonstrated by taking two pole positions for the sprint race and grand prix in Azerbaijan last weekend.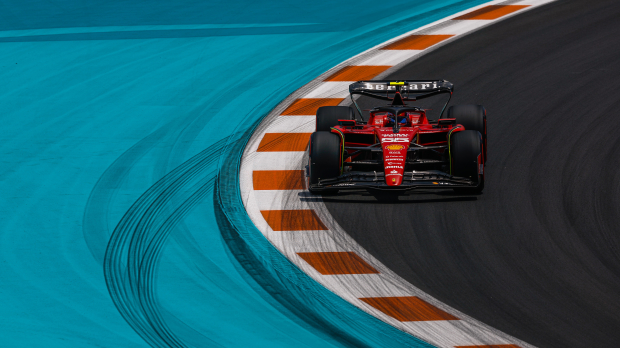 But their race pace has been woeful so far this year, and Miami was no different. Carlos Sainz dropped from third on Saturday to a distant fifth on Sunday, and Leclerc was stuck behind the significantly slower Haas of Kevin Magnussen until Lap 38, making, multiple attempted passes before being re-overtaken in subsequent DRS zones.
Ferrari have not just been surpassed by their rivals so far this season, but seem to have regressed of their own accord. For all the talk of Mercedes rethinking their car concept, a dreadful lack of speed of Sundays might mean Ferrari need to do the same very soon.
READ MORE: Wolff delivers 'glass half-empty' WARNING on Mercedes upgrades
Alonso is the king of multitasking
Fernando Alonso's slew of podiums at the start of this season is testament not only to his immense driving ability but also his laidback leadership of the Aston Martin team.
The 41-year-old has been utterly rejuvenated by his move to the Silverstone-based squad over the winter, and is reaping the rewards of the considerable and unexpected progress the team has made since the end of 2022.
After offering mid-race car setup advice to team-mate Lance Stroll last weekend, Alonso was at it again with the stunning radio messages in Miami.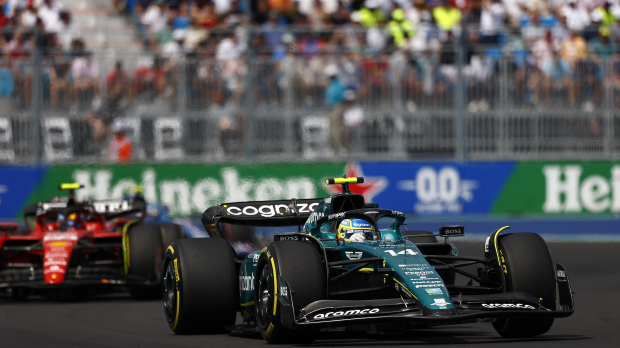 While driving his own race at speeds of over 220 miles-per-hour, Alonso found time to watch Stroll make a pass lower down the field on one of the circuit's huge TV screens, and radioed the team to congratulate him on it.
"Which position is Lance?," Alonso asked. "Great move into Turn 1."
A two-time world champion, and the king of multitasking.
READ MORE: Alonso makes HUGE Aston Martin prediction for Monaco and Barcelona
Miami missing some kind of magic
A mixed up grid. Varied strategies. Overtakes aplenty. Impressive DRS zones. A late pass for the lead. A winner who started low down the order.
The Miami Grand Prix had all of the component parts for a scintillating, crowd-pleasing spectacle on Sunday evening. So why did it all feel so sterile?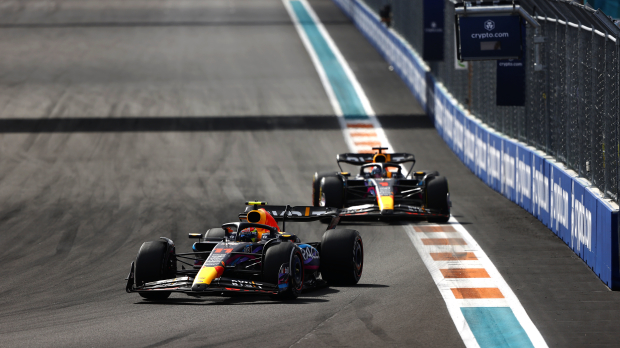 Verstappen's victory may have been objectively impressive given his starting position, but the speed advantage the Red Bull possesses over all of its competitors rendered each individual overtake, including the one on Perez for the lead, feel entirely procedural — functional steps along the journey to an inevitable outcome.
Even the closer battles lower down the field seemed to be missing something. All told, the story of the race seemed to be written once Verstappen showed his pace in the early laps.
There is something a little lifeless about the Miami circuit. Even the corners where overtaking is possible seem to lack some crucial peril, or something which just makes the place feel alive.
READ MORE: 'Borefest in Miami' - F1 Twitter's best Miami GP memes