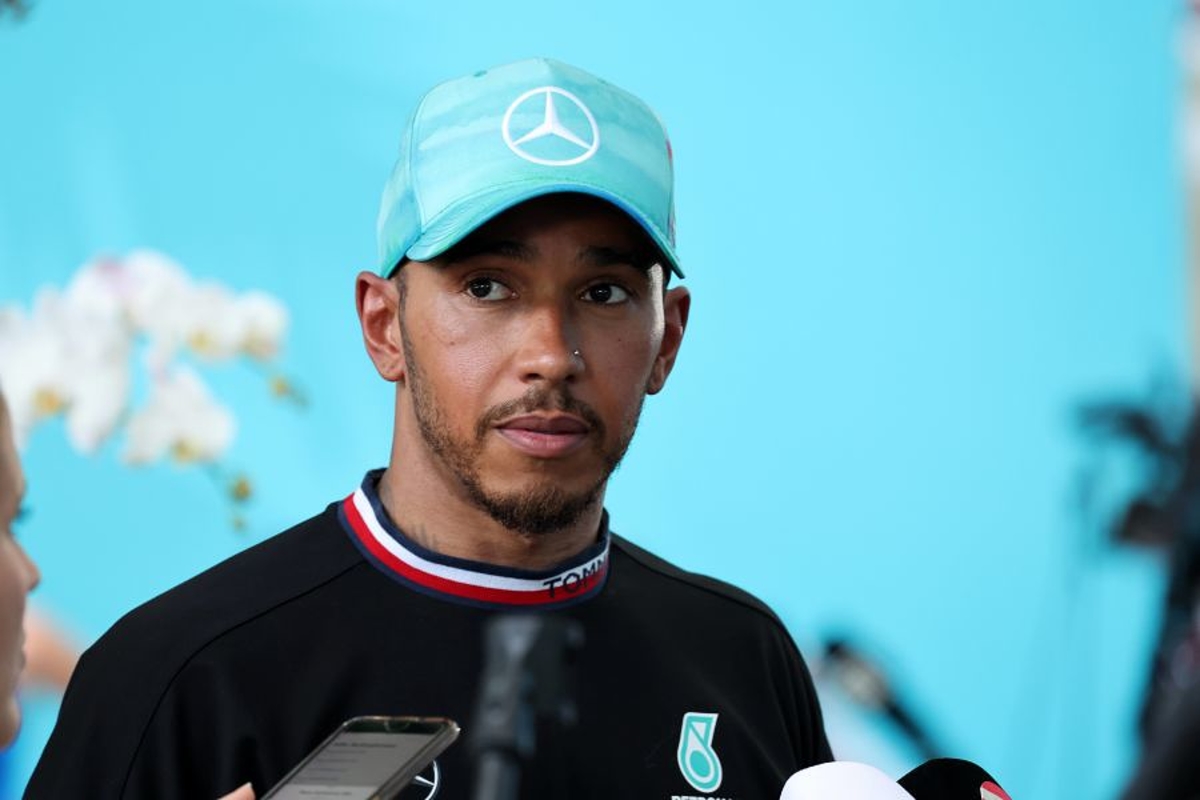 Why Lewis Hamilton's SCATHING F1 Miami GP comments should have FIFA World Cup impact
Why Lewis Hamilton's SCATHING F1 Miami GP comments should have FIFA World Cup impact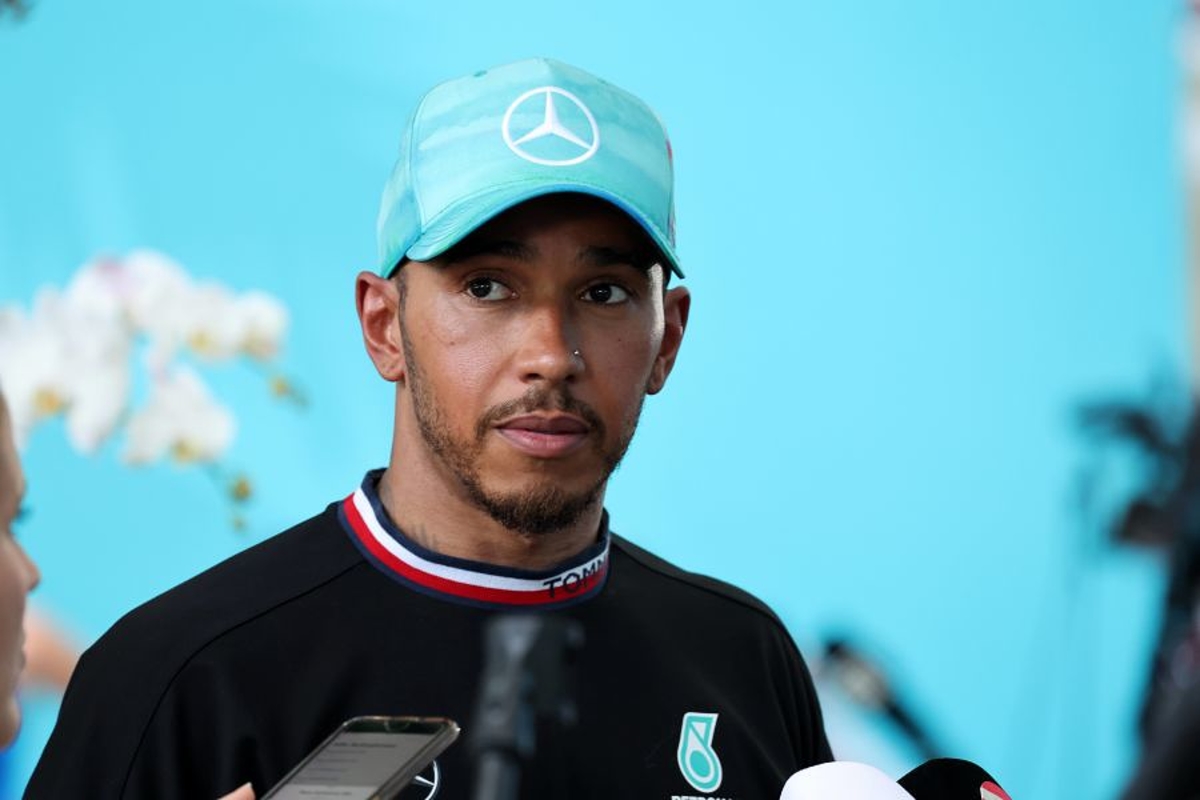 "It's not good at all. I stand by those within the [LGBT+] community here. I hope they continue to stand firm and push back."
Read the above comments made by Lewis Hamilton in isolation, and most people would probably presume that Formula 1 was racing in Saudi Arabia, Qatar, or another Middle Eastern state last weekend.
After all, Hamilton has consistently made a stand in favour of the rights of LGBT+ people in recent years, speaking out against the oppression and persecution of members of that community in countries which F1 visits annually.
With F1 signing a growing number of financially lucrative grand prix contracts with autocratic nations where homosexuality is illegal, including being punishable by death in some cases, the rate at which drivers including Hamilton are posed questions about human rights has also increased.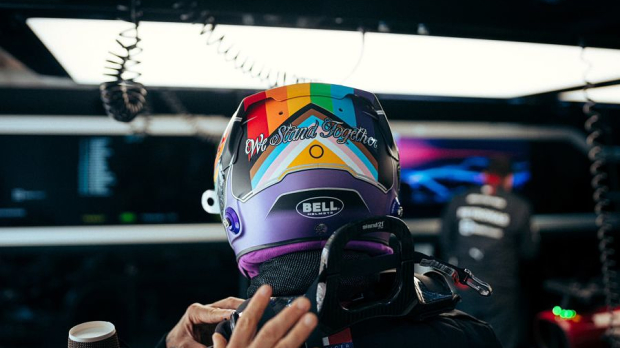 But this time Hamilton wasn't talking about the Middle East. He was talking about the United States of America.
The seven-time world champion has included a rainbow pride motif in his helmet design for races at circuits including Jeddah, Lusail and Abu Dhabi on a regular basis. Last weekend, though, he was doing so in Miami, in order to show for support for LGBT+ people whose rights are being dismantled in Florida.
Earlier this year, Republican senator and presidential candidate Ron DeSantis signed the Parental Rights in Education bill into state law. Known as the 'Don't Say Gay' law, it prohibits teachers from discussing sexual orientation and gender identity with pupils for the entire duration of their education from age 4 to 18.
Meanwhile, a series of bills which will restrict the access of transgender people to healthcare and prevent teachers from addressing students by pronouns of their choice has been proposed by Florida lawmakers and is set to be signed into law be DeSantis in the near future.
READ MORE: Lewis Hamilton reveals NEW TEAM to replace Angela Cullen
The 'Don't Say Gay' measure was described as 'hateful' by President Joe Biden, and Hamilton voiced his opposition when asked on Thursday.
"I did hear and have read about some of the decisions that have been made in government here and I do not agree with it and I do not support it," the 38-year-old said. "I really do continue to stand with the LGBT+ community, I'm wearing a rainbow flag on my helmet this weekend […] and I hope they continue to fight against it."
"It's not the people of Miami that are making these decisions, it's the people in government and that's the issue," Hamilton added. "It's no different to when we were in Saudi."
And therein Hamilton makes a salient point which will only become more prevalent in sport over the next decade.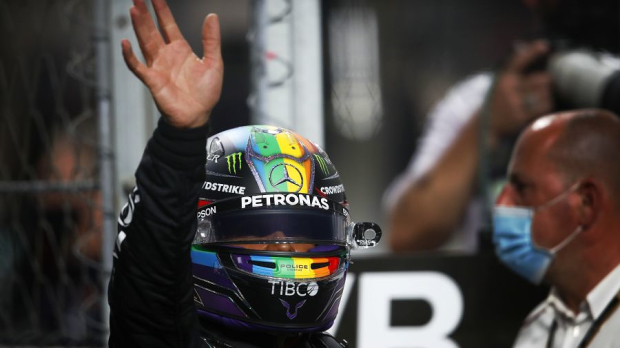 Criticism of Middle Eastern countries who 'sportswash' – using expensively purchased access to sports events, athletes and teams in order to try and launder their geopolitical reputations, increase their soft power on the international stage, and present themselves as cultural hotspots for tourists before the world is inevitably forced to transition away from the oil economy which has thus far sustained their very healthy finances – is quite right.
Nations which choose to silence the voices of those they oppress, by refusing to engage in democratic processes, inhibiting rights to protest, and restricting press freedom, must be held to account as powerfully as possible by those on the outside who do have the liberty and platform with which to challenge them.
Now, the United States may not be conducting sportswashing in the same sense when it hosts events like last weekend's Grand Prix. Given that it is already the most powerful nation on Earth, it's not undertaking any kind of marketing or PR campaign to try and improve its reputation in global politics, but the situation is ultimately pretty similar: F1 is racing in a place where the rights of some citizens are being stripped away because they are deemed less worthy than others.
For years F1 has defended its decision to race in countries with human rights issues by insisting that its presence can shine on a light on problems which would otherwise go unnoticed. Earlier this year CEO Stefano Domenicali insisted that one of F1's goals when racing in some nations is 'to open up the discussion'.
READ MORE: Lewis Hamilton WILL sign new Mercedes F1 contract says Toto Wolff in SENSATIONAL update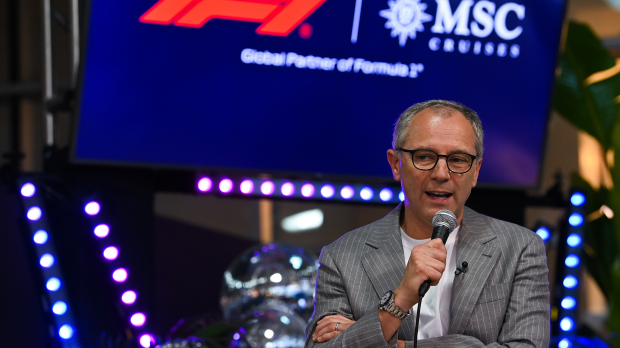 The stories and lived experiences of people in Florida who are facing such archaic, bigoted restrictions on their rights should form part of the 'discussion' about F1's arrival in Miami each year until things improve, then, if Domenicali and co. are serious are about F1's commitment to human rights.
With the USA set to host the next edition of the FIFA World Cup in 2026 alongside Canada and Mexico, and the possibility of a DeSantis or even Donald Trump election victory dragging the country further to the right before then, questions like those posed to Hamilton this week should be more commonly posed to athletes in the months and years to come.
The modern day LGBT+ rights record of the United States may not be as oppressive as the likes of Saudi Arabia and Qatar, but the abuses and restrictions faced by the community in America are increasing, and in Miami Lewis Hamilton has started off a sports conversation which should only get louder from here on in.
READ MORE: Who is Angela Cullen? Confidante and rock for F1 icon Lewis Hamilton