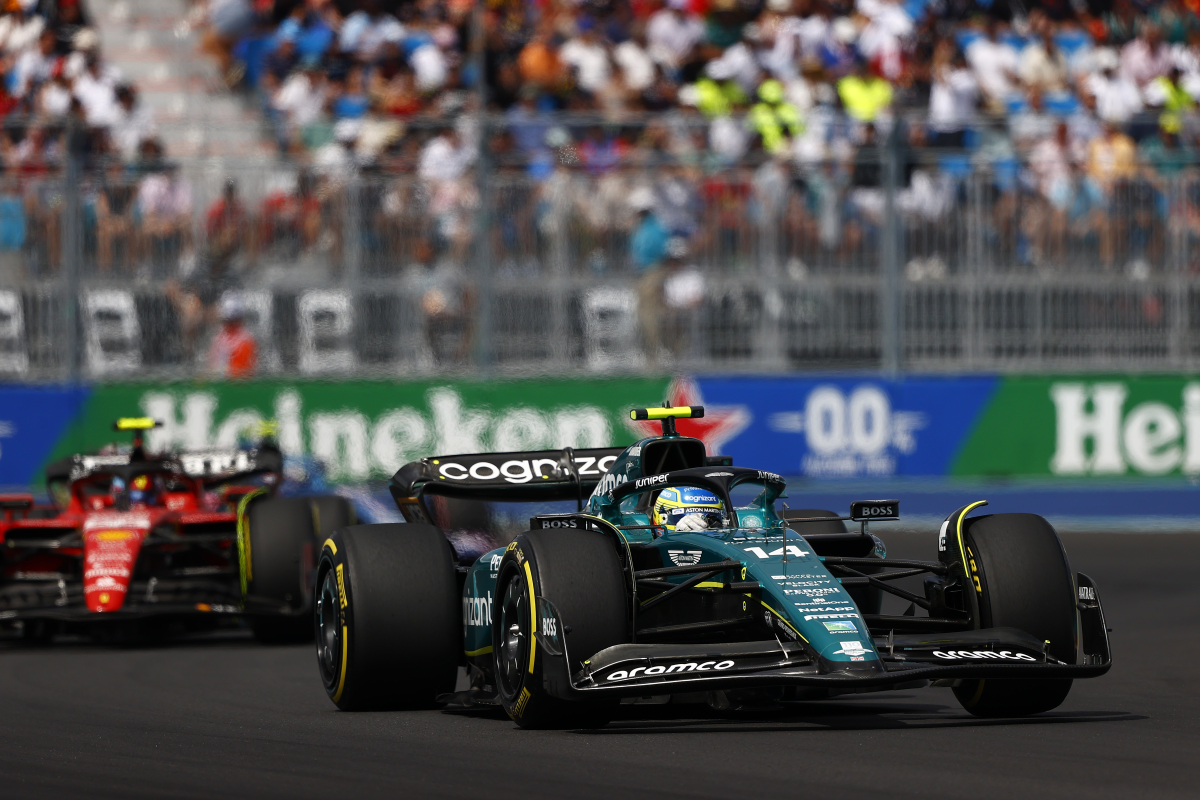 Alonso makes HUGE Aston Martin prediction for Monaco and Barcelona
Alonso makes HUGE Aston Martin prediction for Monaco and Barcelona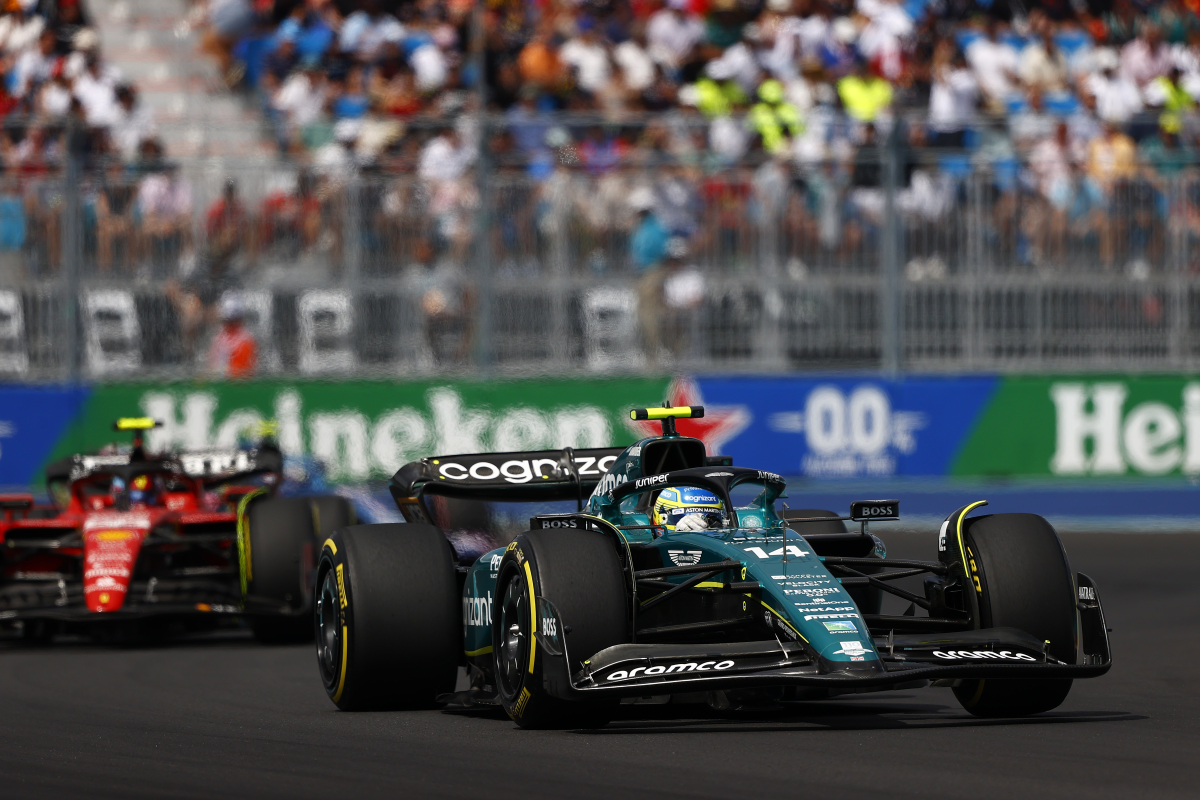 Fernando Alonso has insisted that Aston Martin have a shot at victory in Monaco or Barcelona, after showing impressive pace at the F1 Miami Grand Prix.
Alonso claimed his fourth podium from five races in 2023 with a superb drive in Miami.
The 41-year-old Spaniard began the race in second place, but was unable to beat Sergio Perez off the line, whose team-mate Max Verstappen passed Alonso on his way to a brilliant victory from ninth on the grid.
Can Aston Martin beat Red Bull?
Speaking to Sky Sports after the race, Alonso was in buoyant mood and hinted that the team in green believe they can challenge the Bulls for the win in the upcoming triple-header.
"The car is amazing. [It was] a little bit of a lonely race today, nothing really to do in front of us with the Red Bulls," said Alonso.
"I think at the beginning of the year a podium was amazing. Now, after four podiums [from five races] we want more, at least a second place, but the two Red Bulls are always unbreakable and they are always super fast. But, as I said, maybe Monaco, maybe Barcelona, we have a possibility [to win].
Ferrari worse than expected, or Aston improvements?
Other than a brief tussle with compatriot Carlos Sainz, Alonso was never under threat for his third-place finish, especially after Sainz was awarded a five-second time penalty for speeding on his entry to the pit lane.
"Behind us maybe we did expect a little bit strong opposition," Alonso continued. "But the Ferraris were worse than expected today so not easy, it's never easy."
El Matador hungry for more
The two-time world champion is evidently thoroughly enjoying being back in the fight towards the front of grid after so many years away, and he isn't about to relinquish his chance of a win in 2023 any time soon.
"It is always [fun] and the start on the wrong side of the grid we were a bit worried but everything was fine, and we take the podium and go into the triple-header Imola, Monaco, and Barcelona which hopefully we can keep on going."
READ MORE: Verstappen powers to victory in Miami after battling past Perez