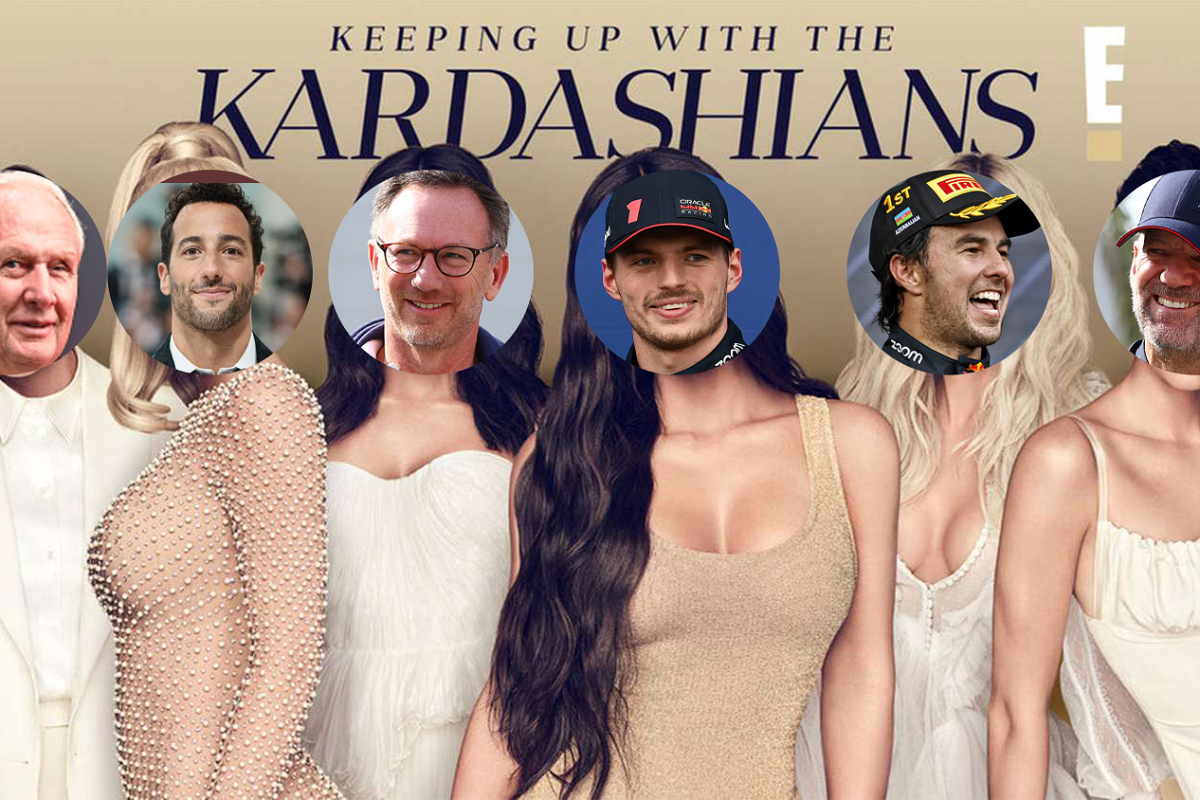 Meet F1's Kardashians – inside the intriguing Red Bull team
Meet F1's Kardashians – inside the intriguing Red Bull team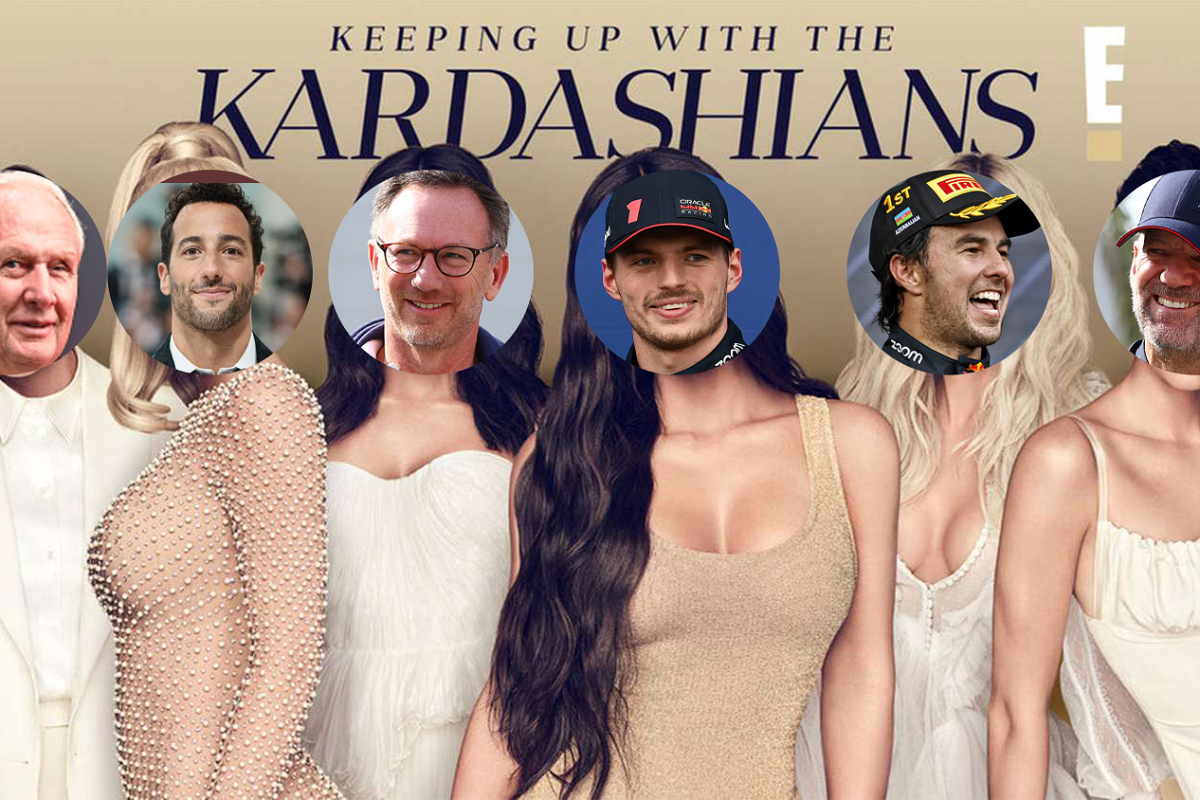 The glitz! The glamour! The celebrities, the cameos, and all the rest of it.
Anyway that's enough about the Kardashians – Formula 1's in Miami this weekend!
But actually, while we're at it... F1 does have its own analog to the most famous family in America. It's the Red Bull Racing team. Yes, really.
We're not going to compare people one-to-one, because nobody would like how that comes out, but if you're more familiar with the reality stars than the racers then here's your one-stop guide to who's who.
Keeping up with the Red Bulls
The public face of the Red Bull family. Max has won the F1 world championship in both of the last two seasons, and he's leading in 2023. Oh, and he's hot-headed (but trying to do better), was born into a family that was already semi-famous (we'll come onto his parents later) and a bit of a media anti-hero.
Erratic. Wild child. Bizarre. Absolutely none of those words can be used to describe Sergio, one of the veterans of the grid and one of the more level-headed, introspective drivers out there. Except...this year he's edging in on Max's territory for the first time. Tension? You bet.
Christian Horner
He's married to a Spice Girl. I mean seriously, you need to know more? He's married! To! A Spice Girl!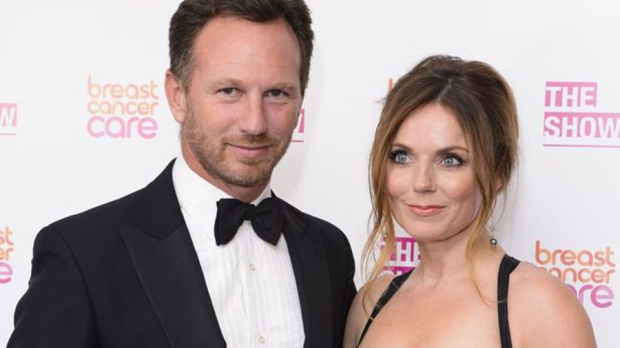 A former racer himself, Horner has been Red Bull's team principal since the energy drink company joined the sport in 2005, and he's basically helped turn them into the best team on the grid in two different stretches. Oh, and he's only 49. Do NOT expect to get rid of him soon.
Geri Horner
Formerly Geri Halliwell, aka Ginger Spice. How much do you actually need telling about the Spice Girls? Come on now.
That aside, she married Christian in 2015 and the pair have three children together. She does some acting, too – featuring in the upcoming Gran Turismo film.
The 80-year-old legend of driver development, Helmut used to drive in F1 before an eye injury ended his career behind the wheel.
Dr Marko – yep, he's got an actual doctorate (in law) – has been described by Max as a 'father figure', and he's never shy of a harsh word or two in the press.
Kelly Piquet
Max's girlfriend, and the daughter of a former F1 world champion herself. The glamorous Brazilian is also a model and influencer, and has been around motor racing her whole life.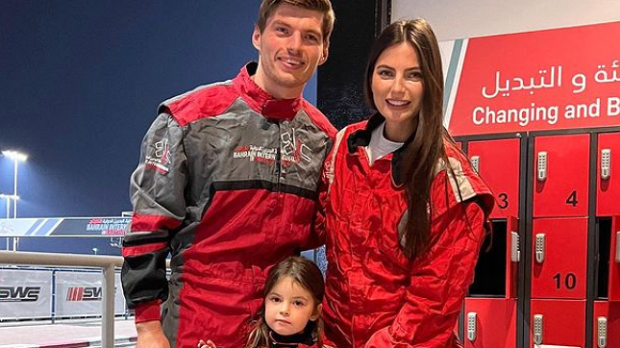 She also has a child, Penelope, with former F1 driver Daniil Kvyat.
The Piquets
Yep, Kelly's family needed an entry of their own. Her father Nelson won the F1 world championship three times, but has more recently been known for his effective exile from the sport after his racist and homophobic comments about Lewis Hamilton came to light.
Kelly's brother, Nelson Jr., also left F1 in disgrace after his involvement in the 'Crashgate' scandal of the late 2000s – going on to race for some years in Nascar and Formula E.
The always-smiling Australian has returned to the Red Bull fold after a few years away, coming back as a reserve/test driver and popping up around the paddock now and again. A popular figure, and a great racer in his own right, Danny Ric also popped up at the Met Gala this week.
Jos Verstappen
While we're in 'ex-F1 driver' mode, meet Max's father! Jos started over 100 races in F1 – although he failed to finish in more than half of them – and is perhaps best known for the horrific looking fire that engulfed his car during a pit stop at the 1994 German Grand Prix (he walked away with only some minor burns to his nose).
Sophie Kumpen
Max's mum! A former champion go-karter who was married to Jos for more than a decade and spends her weekends praying for Max's success on the track. She caught the eye last year when she appeared to imply on Instagram Sergio Perez was cheating on his wife, in a comment she later deleted.
Adrian Newey
The genius. The mastermind. His job title, 'chief technical officer', barely begins to cover it. After a slow entry into the sport in the late 80s with the March team which later became Leyton House, everything he touched turned to gold.
Stints at Williams, McLaren and now Red Bull have all yielded drivers' and constructors' titles – with his cars winning 12 of the former and 11 of the latter. That's basically a third of all available titles since his move to Williams in 1991. Supreme.
READ MORE: Why Adrian Newey is the BEST and WORST thing to happen to F1