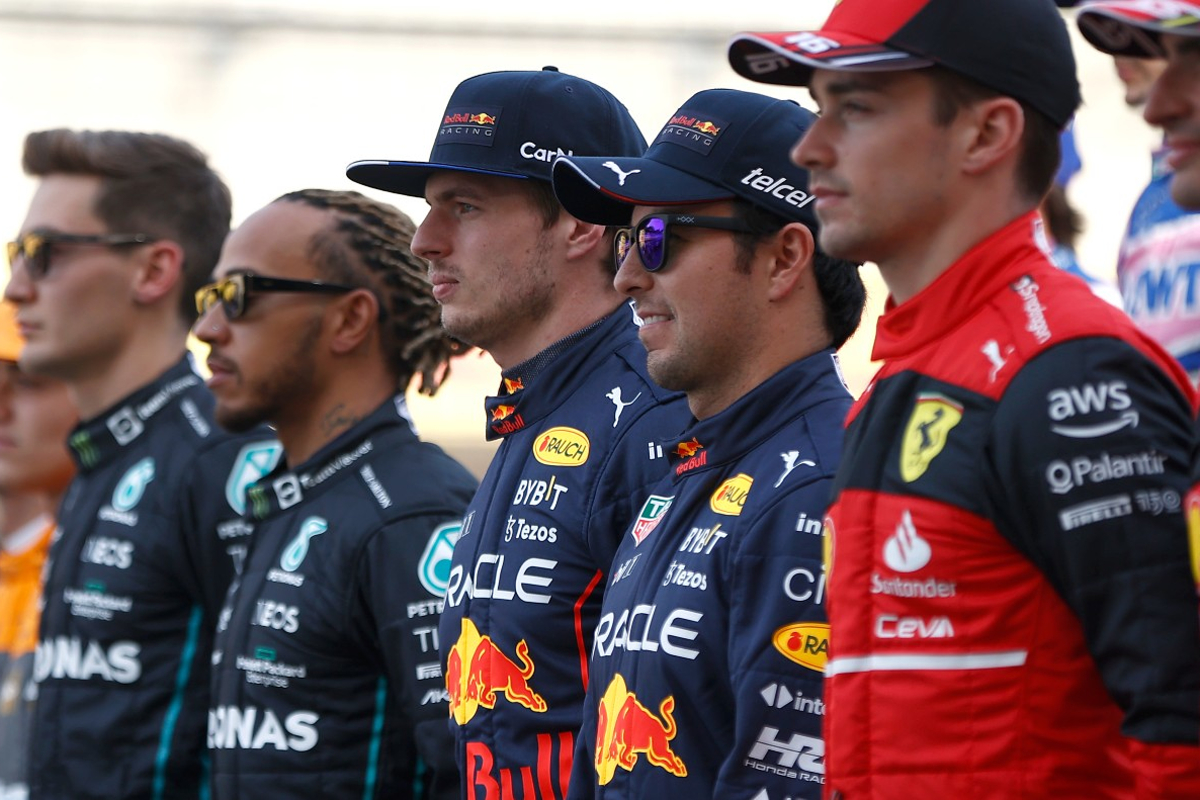 F1 Saudi Arabia Grand Prix 2023: Date, start time, TV channel, live stream and grid
F1 Saudi Arabia Grand Prix 2023: Date, start time, TV channel, live stream and grid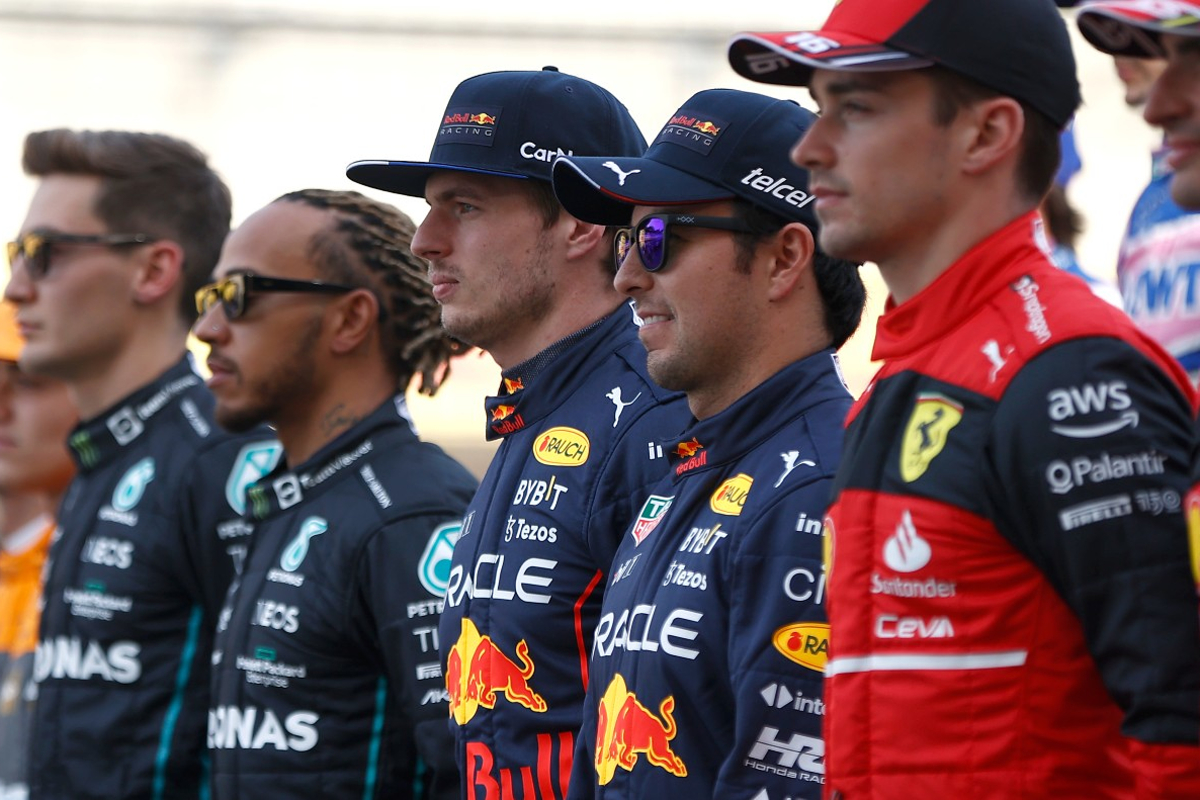 The 2023 F1 season continues apace this weekend with the Saudi Arabia Grand Prix at the Jeddah Corniche circuit, with one question dominating all else. Can anybody stop Red Bull?
The mighty RB19 car was utterly supreme in the season opener in Bahrain with Max Verstappen and Sergio Perez leading home a one two.
It was a procession in the desert with Ferrari and Mercedes both waking up to the devastating reality that they are a mile behind right now in F1 terms.
It was Aston Martin, with the ageless Fernando Alonso rolling back the years, who came closest to Red Bull in Sakhir and all eyes will be on the Spaniard again this weekend.
Here is everything you need to know heading into the second weekend of the season.
Dates and start times
Practice and Qualifying are done, and now we are on to the Saudi Arabia Grand Prix on Sunday in Jeddah. Here are the timings for your diary:
Sunday March 19, 2023
Race: 2000 local (1700 UK, 1800 CET, 1200 Eastern)
How to watch on TV or live stream
Sunday's race in Jeddah will be televised live in all major markets to an audience of billions - that hit Netflix show 'Drive to Survive' has only increased interest in F1.
Check your local listings for timings, but the current broadcasters with F1 rights are:
UK: Sky Sports
US: ESPN
Italy: Sky Sport F1
Germany: Sky Sport F1
France: Canal+, Canal+ Sport
Spain: DAZN F1
Netherlands: Viaplay Xtra
Brazil: TV Bandeirantes, BandSports
Australia: Fox Sports
Canada: RDS, TSN
Japan: DAZN
If you are in the UK, Channel 4 will stream free-to-air highlights of the race at 2215 local time on Sunday March 19.
F1 also has its own streaming product (F1TV Pro) which offers coverage in certain territories - again check listings to see if you can sign up to watch.
Starting Grid with Penalties applied
Qualifying is in the books in Jeddah and we have a MASSIVE surprise with Verstappen exiting in Q2 after a driveshaft issue. He will start from P15 while Ferrari's Charles Leclerc - P2 in Quali - will start from P12 thanks to a 10-place grid penalty.
Verstappen's team-mate Sergio Perez claimed pole and here is the grid:
1. Sergio Perez (Red Bull)
2. Fernando Alonso (Aston Martin)
3. George Russell (Mercedes)
4. Carlos Sainz (Ferrari)
5. Lance Stroll (Aston Martin)
6. Esteban Ocon (Alpine)
7. Lewis Hamilton (Mercedes)
8. Oscar Piastri (McLaren)
9. Pierre Gasly (Alpine)
10. Nico Hulkenberg (Haas)
11. Zhou Guanyu (Alfa Romeo)
12. Charles Leclerc (Ferrari)
13. Kevin Magnussen (Haas)
14. Valtteri Bottas (Alfa Romeo)
15. Max Verstappen (Red Bull)
16. Yuki Tsunoda (AlphaTauri)
17. Alex Albon (Williams)
18. Nyck de Vries (AlphaTauri)
19. Lando Norris (McLaren)
20. Logan Sargeant (Williams)
Latest betting odds
Verstappen started the week 8/15 and he was as short as 2/7 following a domination of Friday's free practice sessions. Not any more though after that disaster in Qualifying, but he is still ONLY 13/10 and second favourite to win - from P15!
The latest odds to win the race from bet365 are as follows:
6/5 Sergio Perez (Red Bull)
13/10 Max Verstappen (Red Bull)
9-2 Fernando Alonso (Aston Martin)
25/1 George Russell (Mercedes)
50/1 Carlos Sainz (Ferrari)
50/1 Charles Leclerc (Ferrari)
50/1 Lewis Hamilton (Mercedes)
66/1 Lance Stroll (Aston Martin)
NB: Other drivers 150/1 or bigger - odds correct at 1830 GMT on March 18.
Jeddah Weather forecast
The forecast for Jeddah on Sunday - as it has been all weekend - is for fine and warm weather.
After a hot and sunny day (high of 32C) the race is expected to get under way at 2000 local time in dry conditions with an air temperature of 26C. That will drop slightly by the time the race finishes at around 2130 local time.
Who is racing at the Saudi Arabia Grand Prix?
As ever there is some change from last season and here is the lineup for Sunday.
To help if you are watching on TV, car numbers are in brackets:
Red Bull: Max Verstappen (1), Sergio Perez (11)
Ferrari: Charles Leclerc (16), Carlos Sainz Jr (55)
Mercedes: Lewis Hamilton (44), George Russell (63)
Alpine: Esteban Ocon (31), Pierre Gasly (10)
McLaren: Lando Norris (4), Oscar Piastri (81)
Aston Martin: Fernando Alonso (14), Lance Stroll (18)
AlphaTauri: Yuki Tsunoda (22), Nyck de Vries (21)
Alfa Romeo: Valtteri Bottas (77), Zhou Guanyu (24)
Haas: Kevin Magnussen (20), Nico Hulkenberg (27)
Williams: Alex Albon (23), Logan Sargeant (2)
The drivers from 2022 but are no longer on the grid are Daniel Ricciardo, Sebastian Vettel (retired), Mick Schumacher and Nicholas Latifi.
Who won the Saudi Arabia Grand Prix?
This is a race which is still very much in its infancy. In fact this weekend's staging will only be the third renewal so far.
Lewis Hamilton claimed the inaugural running in 2021 for Mercedes, before Max Verstappen took the chequered flag first for Red Bull in 2022.
The track: Jeddah Corniche Circuit
The 6.174km temporary street circuit around the Jeddah coastline, designed by Herman Tilke, opened for the 2021 running of the Saudi Arabia Grand Prix.
Sunday's race will be run over 50 laps and it is the second longest circuit on the F1 calendar after Spa-Francorchamps in Belgium..
The current lap record is 1:30.734 - set by Lewis Hamilton in 2021 - and this track is very very fast. Faster than Silverstone at an average speed of around 250kmh.
Ross Brawn once said of it: "What we want to see is a race circuit. We don't want Mickey Mouse circuits. We don't want those old classic street circuits with 90-degree turns. We want fast, sweeping circuits which are going to challenge the drivers - and they are going to love it."
Which tyres are being used for the Saudi Arabia Grand Prix?
Pirelli has six tyre compounds available for 2023, with three in use at each race.
For Saudi Arabia the compounds in use are:
C2, White (Hard)
C3, Yellow (Medium)
C4, Red (Soft)
Each team will have two sets of Hard tyres, three sets of Medium and eight sets of Softs. Plus of course the normal Intermediate and full Wets.
READ MORE: Ted Kravitz complains about 'personalities' void in F1