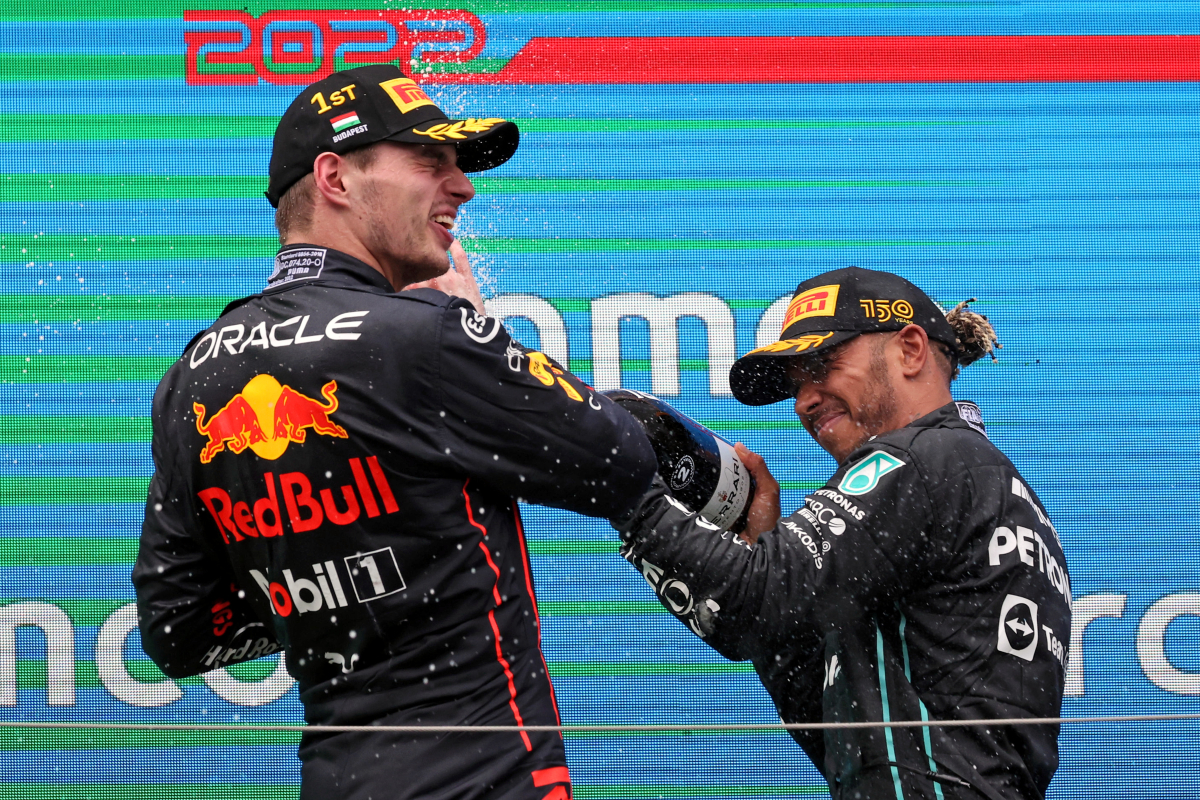 F1 is for everyone – stop gatekeeping and make room for all
F1 is for everyone – stop gatekeeping and make room for all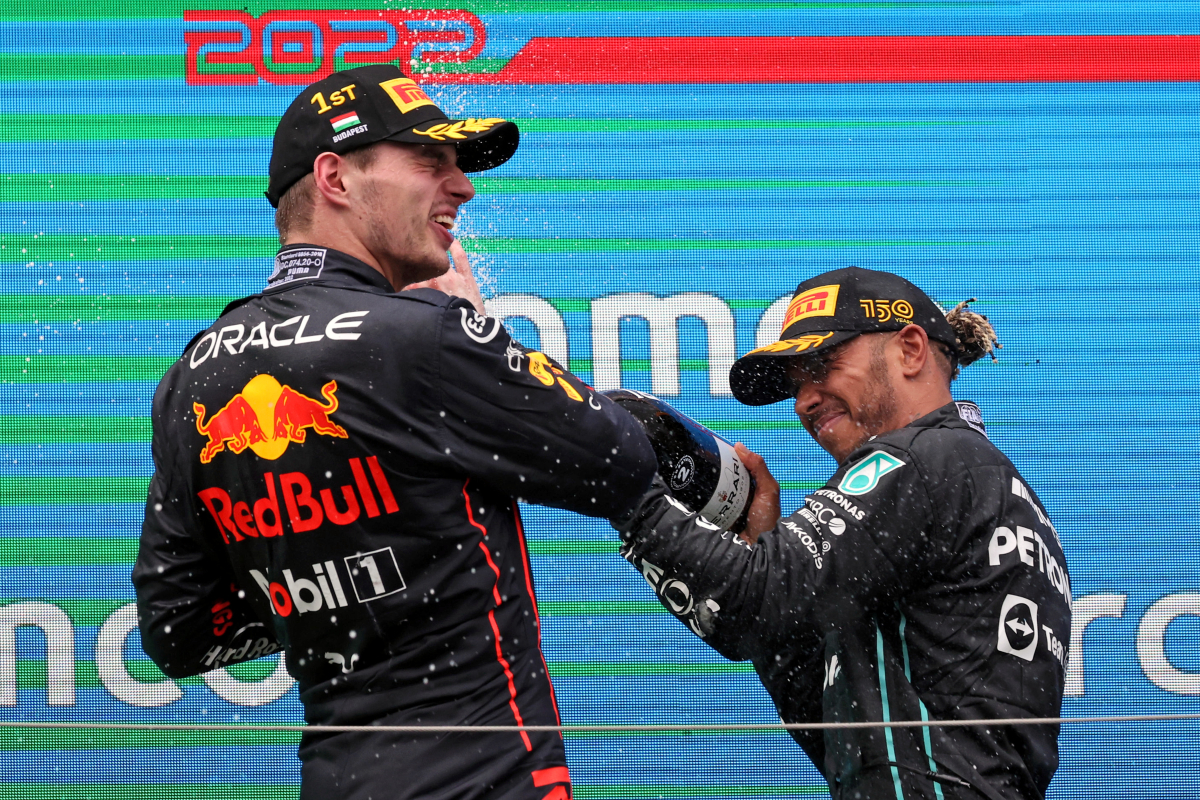 Formula 1 is working hard to grow itself into a global extravaganza offering an open invite to one of the most thrilling sporting shows on the planet.
The pinnacle of motor racing is wheeling its way to new, far-flung places and boldly seeking to provide an unrivalled experience in a whole variety of different ways for fans to immerse themselves in the drama, emotion, speed – and, yes, even the complexity of the sport.
F1, as an organisation, does not discriminate. It seeks to engage everyone. Fans old and new. Fans who know about double diffusers and those who just like to say who's the biggest "loser".
So why do an increasing number of more seasoned fans believe it is their prerogative to act as the gatekeepers of Formula 1?
I'm talking about those who nitpick with newer fans over knowledge and those who scoff with self-endowed superiority at supporters whose sole crime was having the temerity to start loving F1 at a later date than they did, or perhaps found that a documentary was their gateway into a whole new type of sporting fandom.
This is not in keeping with the values and ethos the sport itself is championing.
I have been the Chief Editor of GPFans for two months and, at the time of writing, have yet to cover my first race. Already though, I am tired, and frankly, bored of the persistent nonsense I see from those who think they're a better type of F1 fan.
You're not better because you've liked the sport longer and you're certainly not better if you're excluding anyone.
It's okay to be new to F1 and, if you are and are reading this article, it's great that you are getting sucked in by the fastest and most exciting sport in the world. Great to have you onboard!
Let's all enjoy the 'F1 moment'
For all those who adopt a protectionist mindset, it doesn't need to be that way.
When I started watching American sports for the first time around a decade ago, people were incredibly welcoming to me and engaged positively, clearly delighting in the fact I was getting into something they loved so much.
F1 now has loads of new American fans and Drive To Survive acolytes who have converted fully and started watching more closely across a race weekend.
If the sport itself is trying to put down concrete roots in the USA and inviting new fans with a hearty welcome and open arms, then why are some still trying to shut them out?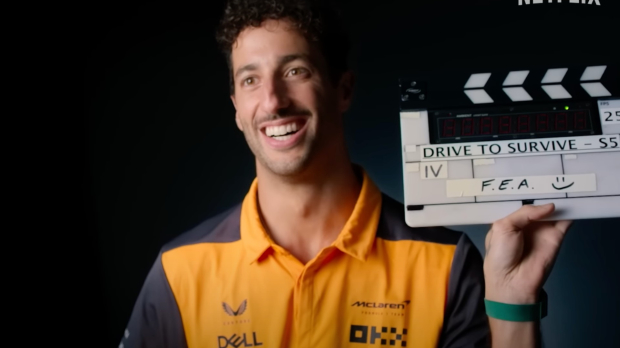 Surely, it's a great thing that people are watching more closely and becoming more acquainted with everything that makes up Formula 1?
Now, F1 is benefiting massively from entrenching itself in the US marketplace. ESPN has just paid AT LEAST 15 TIMES (yes, you read that correctly) what it paid when it first acquired the rights back five years ago. The new TV deal is estimated to be worth $75-90 million, a massive jump from the $5 million which the US broadcaster paid annually between 2019-22.
This new audience also accounts for a massive boost in viewing numbers globally. Last season, F1 measures that almost every race went up up more than 10 per cent on the 2021 numbers across its 23 major markets worldwide.
Now, other sports are looking to F1 to inspiration for how to build their brand into the global phenomenon it has become. As Front Office Sports reports, "The F1 hype extends to entertainment, too. Recently, several high-profile media projects [including Apple's Brad Pitt F1 movie and Lewis Hamilton documentary as well as Hulu's deal for a new half-hour, scripted series in partnership with Daniel Ricciardo] have been greenlit as streamers look to take advantage of the 'F1 moment.'"
READ MORE: F1 boasts $2.5bn revenue amid continued popularity boom
From personal experience…
In terms of my own F1 fandom, I was addicted to watching on TV in the 1990s and through much of the noughties and read about all of the greats in the history of the sport in the magazines I used to get sent to my parents' house.
As life got busier and my sporting palate widened (encompassing NBA and NFL as mentioned above, amongst others), my time to immerse myself in F1 decreased and I missed a lot of races in the 2010s but: do you know what? That is okay.
It doesn't make me worse at my job. In fact, I believe that pulling from a wider pool of sporting knowledge lends itself to better editorial judgement than having a more myopic outlook and it certainly doesn't make me less of, or a worse type of fan.
In the media we should be evangelists, criticising when necessary of course, but inviting everyone in to F1 and stimulating their interest rather than blocking them out and making people feel inferior.
If you happen to be one of the gatekeepers who has done that and you are reading this: do better.
F1 is for everyone, so why not try and act as a bridge rather than a barrier – whether someone knows a Tecpro from an armco, or not?
A promise from us…
F1 is a sport dripping with narratives and data you can extrapolate from.
Whether you wish to read about the latest important news from the world of F1, the top storylines on Drive To Survive or a feature on aerodynamic nuances, the joy of this sport is to be found in the fact that it provides interesting points of discussion for an array of different tastes.
Here at GPFans, all types of fan will be welcome, we will cater for everyone – in terms of balancing fun with considered opinion and technical analysis – and we certainly will not exclude anyone.
Hopefully, some of the gatekeepers will see the error of their ways and follow suit.
READ MORE: Liberty Media make $500million Las Vegas F1 prediction