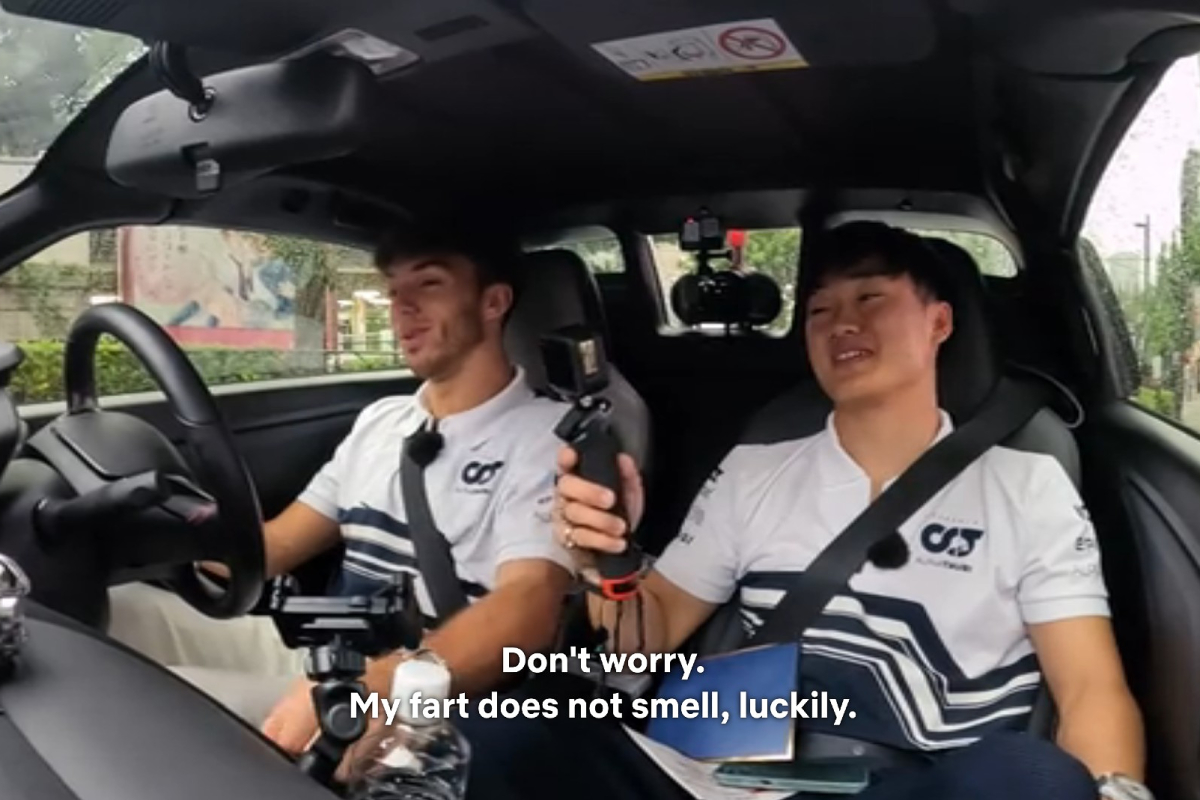 Farts, F-Bombs And F1: What we learned from Drive To Survive Season 5
Farts, F-Bombs And F1: What we learned from Drive To Survive Season 5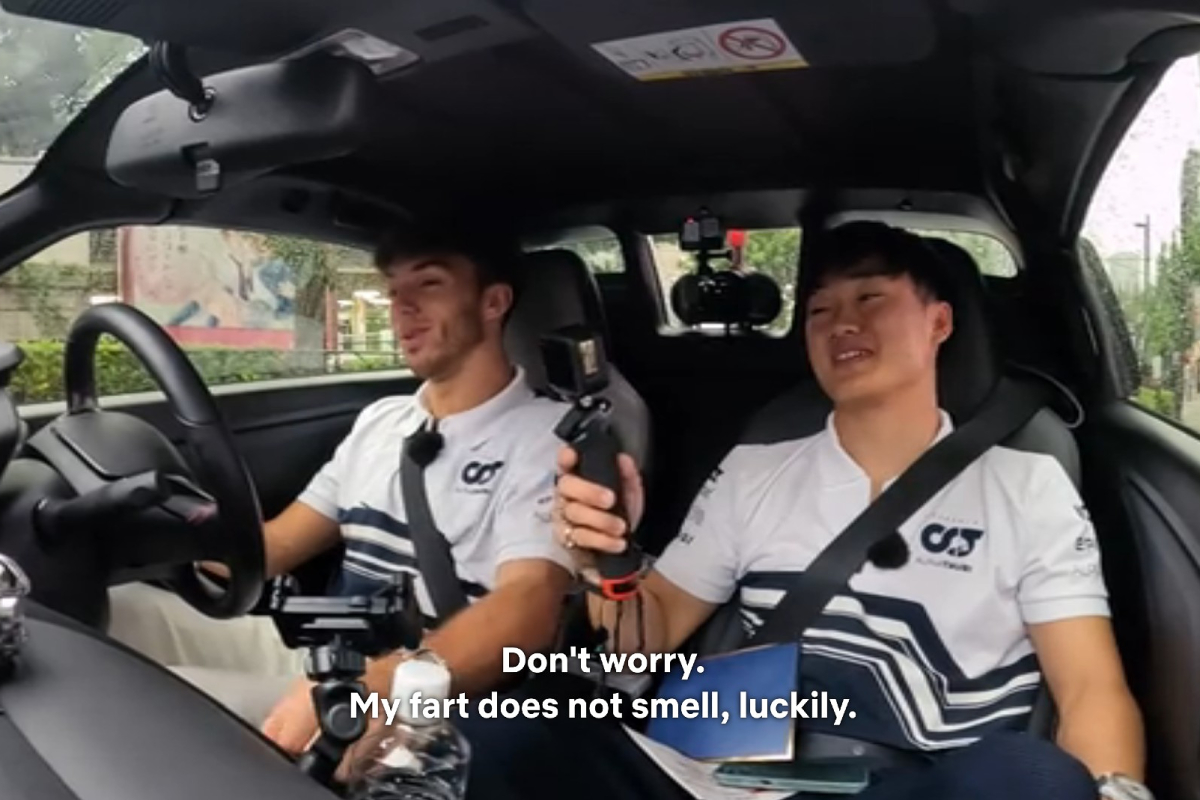 Netflix delighted casual and hardcore F1 fans with another season of its hit docudrama Drive to Survive, which hit our streaming devices on Friday.
The show's fifth outing focused on the 2022 Formula 1 season, serving some additional behind-the-scenes context for the flashpoints of last year.
Hidden gems on Drive To Survive Season 5
Viewers who kept up with the 22-race season might think they're watching extended editions of F1's YouTube highlights. However, when you look closer, some nuggets of gold were dotted through the 10 episodes.
Here are our favourites:
No home for Russians at Haas
Guenther Steiner, again, takes the starring role in the show. The Haas Team Principal's unique view of the world and fast-thinking one-liners remain as the comedy relief in Drive to Survive. Along with the usual liberal sprinkling of F-bombs.
In the opening episode, 'The New Dawn', Steiner only briefly touches on the sacked Nikita Mazepin, but it shows the Russian driver's stress on the Italian.
"I'm done with Russians until I leave this planet," declares Steiner.
So it looks like we won't see Mazepin follow Kevin Magnussen and Nico Hulkenberg's footsteps by going to Haas to stage a comeback anytime soon...
Binotto's Blind Belief
Ferrari's failures repeatedly feature in the story of the 2022 F1 championship. Although we've long seen PR talk from team bosses and lines like 'we lose as a team' and 'with the information we had available' to defend a loss, Mattia Binotto seemingly held firm despite his team's obvious costly errors.
Even in the relatively safe area away from the media, Binotto defended Ferrari's strategy when confronted with two decisions that cost Charles Leclerc two likely victories.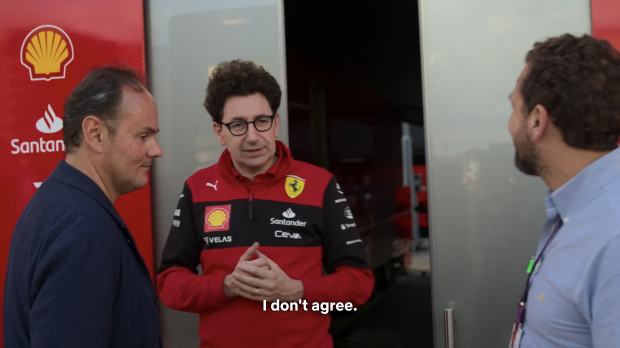 "I don't agree, I don't agree," was the translation of Ferrari's ex-head honcho in 'Matter of Principal' when put on the spot about pit wall blunders at Monaco and Silverstone that hurt Leclerc.
Vettel's "Unconditional" Schumacher Support
It's not a revelation that Sebastian Vettel played a fatherly role to Mick Schumacher over his first two F1 years. The Germans spent plenty of time together off the track as Seb guided Mick through the relentless pressures of the sport.
In a talking-head moment of 'Like Father, Like Son?', Schumacher detailed how support from those closest to him helped in the dark days. "Being able to talk to Sebastian and call him my friend is something very special," explains Schumacher before continuing, "I think it's something that, in F1, is quite rare.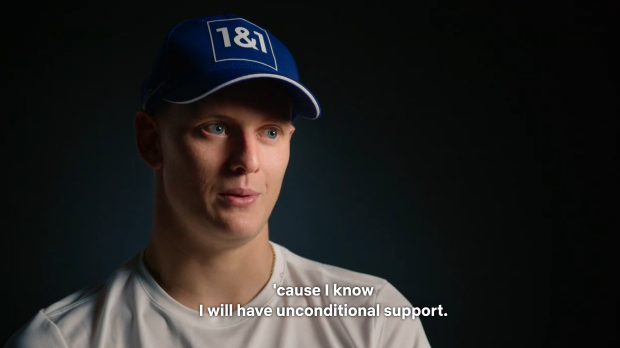 "And obviously my mum has gone through so many stages with my dad, and you know, they definitely help me on days where it's tough 'cause I know I will have unconditional support."
Alpine's $4 million Australian Loss
Thankfully, some of the juiciest F1 news in 2022 had a two-episode arc detailing its trials and tribulations. The Oscar Piastri saga between Alpine and McLaren following Fernando Alonso's jumping ship had ample time to breathe in Drive to Survive season five.
Alpine's Otmar Szafnauer ultimately was content with picking up Pierre Gasly and clinching P4 in the standings. Before all that, though, he put a number to Alpine's Piastri investment. 'Pardon My French' has Szafnauer estimate that Renault "invested maybe $4 million in his preparation for Formula 1".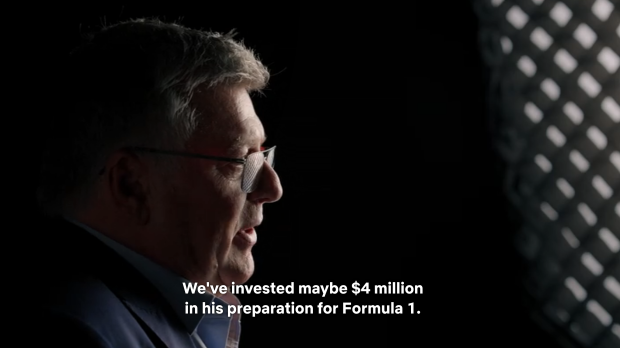 One episode later, in 'Nice Guys Finish Last', the Romanian-American heads over to Zak Brown's office in the McLaren motorhome and threatens an unfair enrichment lawsuit to the tune of five million.
Securing the all-French Esteban Ocon & Pierre Gasly 2023 lineup eventually cooled Otmar's head, but that's one expensive junior driver to lose.
Hamilton STILL unhappy with F1 media
2022 saw sweeping regulations that changed everything with F1's cars, but one less-notable alteration came with the weekend's format. Instead of a four-day schedule with media duties on Thursdays, the drivers' press obligations joined FP1 and FP2 on a longer Friday.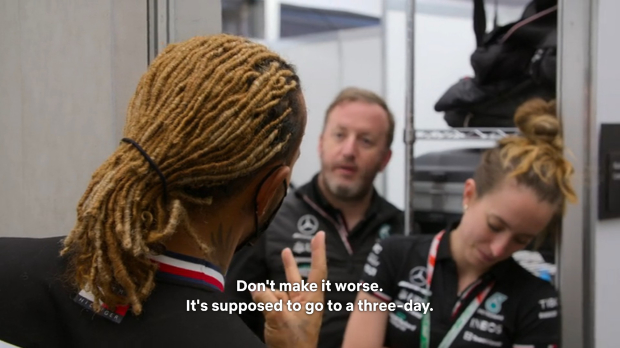 Somehow, that had Lewis Hamilton feeling a little miffed, as evidenced in a conversation with his Mercedes colleagues in (the cleverly-titled) 'Bouncing Back' episode:
"The whole schedule sucks!" rants the seven-time champion.
"What do you mean? We've spent 10 years with you saying it should be shorter!"
"But don't make it worse. It's supposed to go to a three-day [schedule]. It's now a longer four-day."
We're not quite sure where the fourth day came from. Azerbaijan, where the discussion seemingly took place, had the standard three-day format. And judging by the confused looks in the show, we weren't the only ones perplexed by the complaint.
Helmut Marko Unplanned Podium Visit
Red Bull continued getting plenty of screentime in Drive to Survive. We had what feels like the annual 'Through the Keyhole' trip to Christian and Geri Horner's home and another Monaco-focused episode where Red Bull prominently feature.
Yet the death of company founder Dietrich Mateschitz on the weekend the team clinched their first title since 2013 came amid controversy. Horner's team were busy defending their cost cap breach when the news of Mateschitz's passing came, as the penultimate episode 'Over The Limit' details.
Red Bull often are some of the best planners and strategists in F1. Yet a candid moment between Christian Horner and Dr Helmut Marko after Verstappen's World Constructors' Championship-clinching win shows the Austrian team doesn't plan everything.
"You should go and get the trophy," whispers Horner into Marko's ear. "For Dietrich, okay?"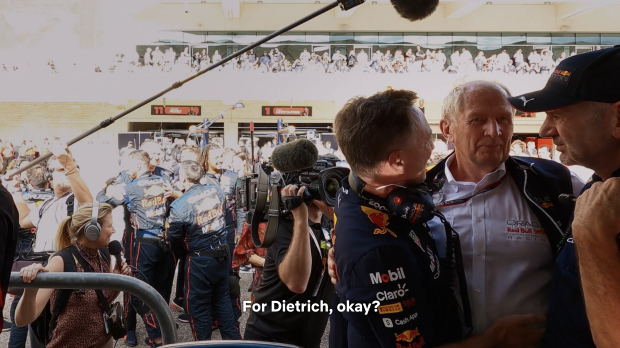 Marko answers with a nod and an "Okay," back before exclaiming, "What a race," and celebrating further.
Yuki is Yucky
Not everything we learned from Drive to Survive season five was consequential to the 2022 championship; the show had many hilarious moments that let the drivers' personalities shine, too.
Carlos Sainz and Sergio Perez's begrudging photoshoots, Fernando Alonso's happiness at being an anti-hero, and Lando Norris's dislike for chocolate croissants, for example.
The best, however, has to be in 'Alpha Male', where the AlphaTauri pair of Pierre Gasly and Yuki Tsunoda tackle Tokyo's traffic together. While Gasly lets rip on the streets in the driver's seat, Yuki lets rip, too. But, like the very-worst passenger, it was a rather loud fart from the Japanese driver.
"My fart does not smell, luckily," states Tsunoda. For some reason, though, he still winds his window down. Hmm.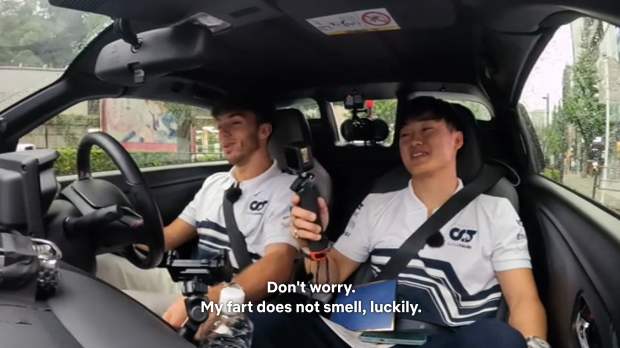 Let us know your best takeaways from Drive to Survive season five in the comments below!
READ MORE: 'Ferrari are F1' - how Caitlyn Jenner floored Horner