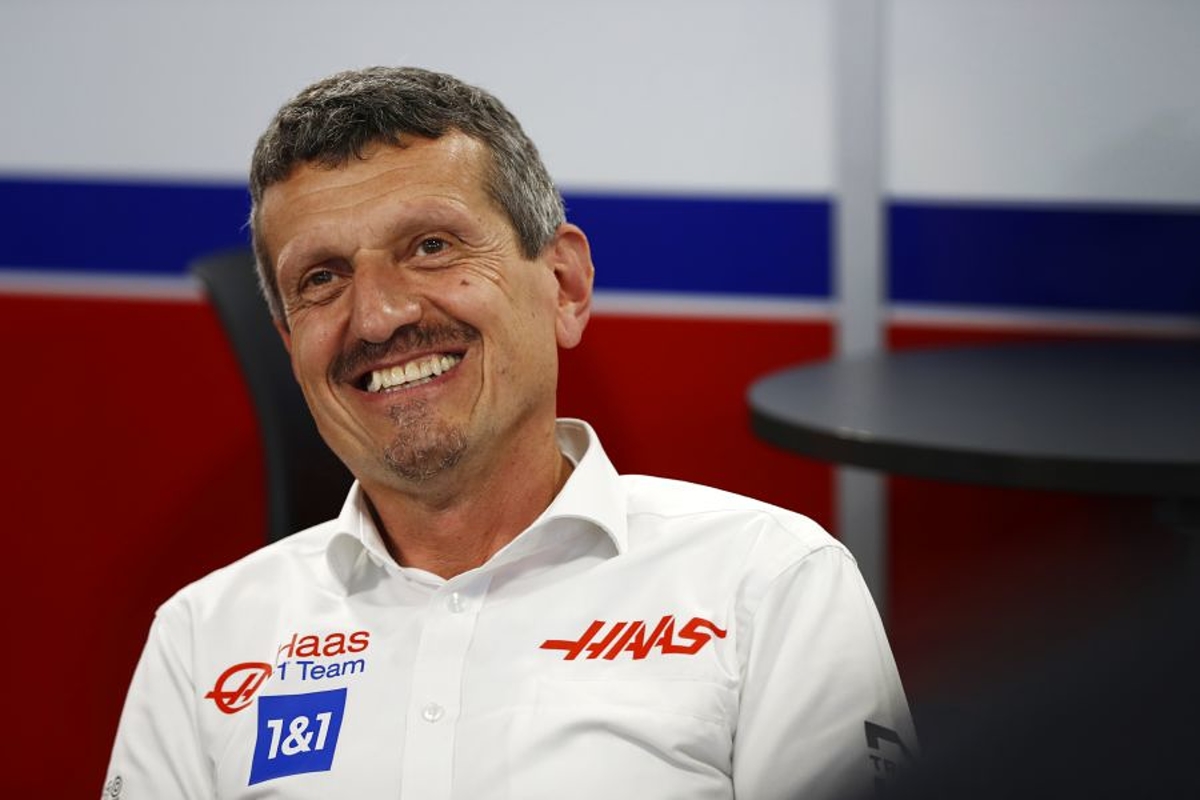 Who is Guenther Steiner? F1 team boss and NASCAR TV analyst
Who is Guenther Steiner? F1 team boss and NASCAR TV analyst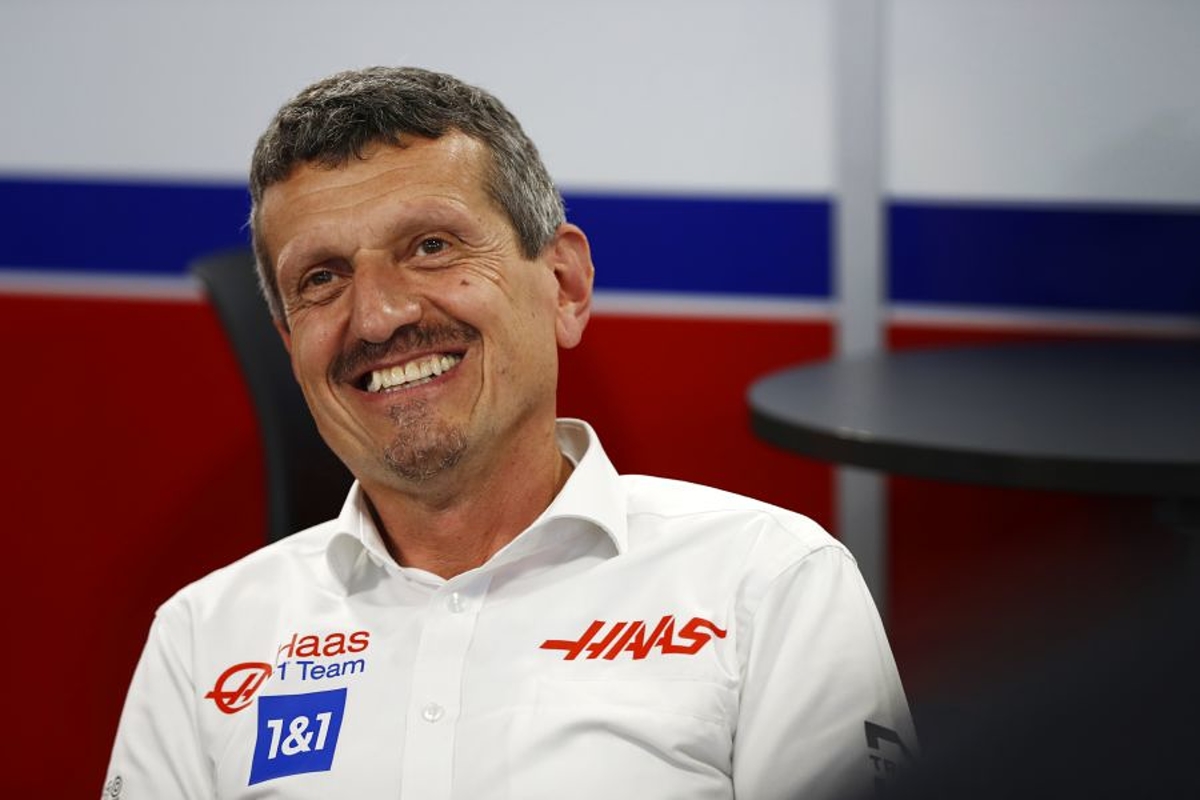 Little did Guenther Steiner know that he would one day become viral gold and a social media sensation, but here we are - nice work Drive To Survive.
The Haas Team Principal has seen his profile skyrocket since the inception of the hit Netflix F1 show in 2018.
Guenther's colourful language and personality, together with some memetastic moments, have made him the darling of F1 Twitter and beyond.
Season 5 of Drive To Survive has now been released, and it does contain yet more Steiner gold. Get the popcorn...
Guenther Steiner in F1
Born on April 7, 1965 in Merano in Italy, the 57-year-old Steiner has enjoyed a long and successful career in motorsport, culminating in his now very high-profile life in F1.
Guenther actually started out in rallying in the 1980s as a mechanic with the Mazda Rally Team Europe. He would spend more than a decade gradually building a successful career in rallying, latterly with the M-Sport Ford Focus teams. This saw him work with the legendary Carlos Sainz Sr (father of current Ferrari star Carlos Jr) and Colin McRae.
Steiner's big break in F1 came in 2001 - thanks to the talent spotting genius of the late, great Niki Lauda. The three-time world champ persuaded Guenther to join Jaguar Racing as managing director.
After one season with Jaguar, Guenther then had a hiatus from F1 before another big opportunity arrived in 2005 when he got the chance to join Red Bull Racing as technical operations director. He was successful is setting up a winning structure there.
2006 brought a new project and opportunity for Steiner with Red Bull looking to launch a NASCAR Cup Series team in North Carolina. Guenther moved Stateside to build Team Red Bull from the ground up, staying with the team until 2008.
After leaving Red Bull, the Italian would remain in the United States and eight years later he got the opportunity to return to F1 as Team Principal for an American constructor. He was the man Gene Haas plumped for to run his new team.
Steiner is now entering his eighth season as Haas Team Principal, with the team's fifth place in the 2018 Constructor standings their best season to date.
Steiner the star of 'Drive to Survive'
Before Netflix and F1 teamed up to debut Drive to Survive in 2018, Steiner was not exactly a high-profile figure to more casual fans of the sport, let alone anybody outside of it. His life would soon change in a very big way though.
The way Netflix produce the documentary show lends itself to building profiles - telling one story at a time rather than just giving a chronological overview of an F1 season. And so it passed that they hit upon the fact that Steiner had star quality.
Without Ferrari and Mercedes appearing in the first season, Haas and the other teams on the grid got more airtime. And Steiner became the absolute star of the show.
Since that 2018 debut Steiner has become a mainstay, and he has delivered in style with some of the show's most memorable moments and quotes (more on that to come).
His relationships with his drivers have all produced hilarious moments - from Romain Grosjean to Nikita Mazepin to Kevin Magnussen. And now Mick Schumacher.
The demise of Schumacher at Haas is portrayed in brutally graphic fashion as the youngster struggles while Steiner grows more and more frustrated.
Steiner's unlikely rise to global fame thanks to 'Drive to Survive' clearly has made him a big deal in the United States too - he joined the FOX commentary booth on March 26, 2023 to provide analysis on the NASCAR Cup Series race at COTA (Circuit of the Americas).
Guenther Steiner net worth and Haas salary
F1 salaries are generally shrouded in a fair amount of secrecy - the only people who really know are the teams, the employees and any agents involved.
It is likely Steiner earns a seven-figure salary for his role as Team Principal at Haas. It's also important to note that he may sit outside of the team's finances when it comes to the F1 budget cap. The three highest-paid employees are not included.
Best Guenther Steiner quotes and memes
Steiner, like we already said, has provided some of THE best moments of DtS. Here are our favourite Guenther meltdowns. Advance warning - there are a lot of F-bombs:
"He's not f***ing doing that to me. He does not f*** smash my door. If he doesn't want to come back he better tell me now. But he can f*** off, I told him. Both of them, f***ing hell. We have got two f***ing idiots driving for us, this is not acceptable, we will make changes." - After Kevin Magnussen smashed his office door.
"The car was not a piece of s***. So why did we develop a car which f***ing goes slower? Find out the problem and make progress out of it instead of 'this is better'. It isn't. 'This is better' - it f***ing isn't." - To the Haas technical team during a tense DtS moment.
"He's worried about overheating the brake. F***ing hell. He's going so f***ing slow he doesn't need to brake." - As Mick Schumacher struggles to go the pace at the 2022 Azerbaijan Grand Prix.
"We finish fourth and fifth here, we look like f***ing rockstars. But now we are a bunch of w***ers. A bunch of f***ing clowns - During a phone call to team owner Gene Haas after a particularly painful Sunday at the races.
That final example is the absolute pinnacle of Steiner content on Drive To Survive, and not surprisingly 'We are a bunch of w***er' merchandise continues to do a roaring trade.
If you want more proof of Steiner's viral popularity, check out the @BanterSteiner account on Twitter. The parody profile has more than 181,000 followers lapping up the madness.
Wife and family
The accent may not give it away, but Guenther actually has dual Italian and American nationality. Perfect for a man who runs an American F1 team which uses Italian power units.
Steiner is married and we now know and life his wife Gertraud too thanks again to the wonderful notoriety brought by Drive to Survive. We see the couple at home discussing F1 (and more domestic stuff) during episodes on a pretty regular basis.
The couple have one child - a daughter named Greta.