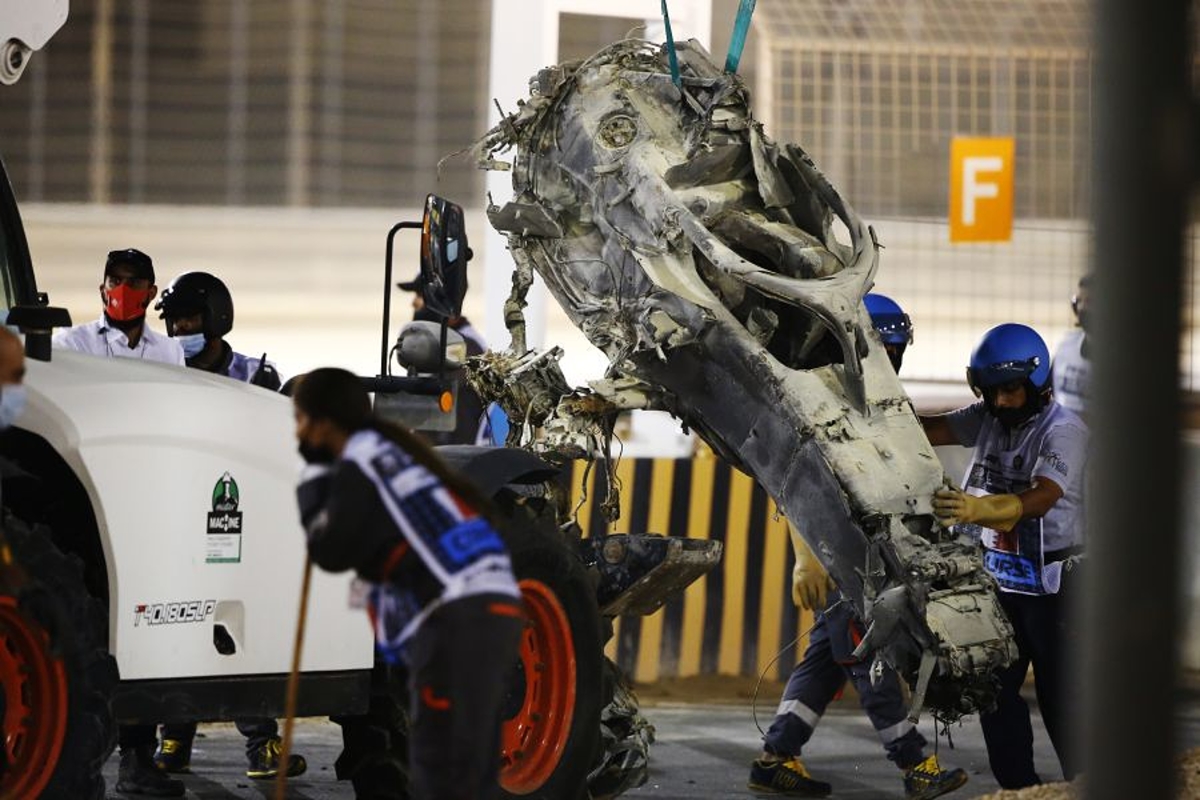 'Life-saving' Grosjean Haas wreckage set for public display
'Life-saving' Grosjean Haas wreckage set for public display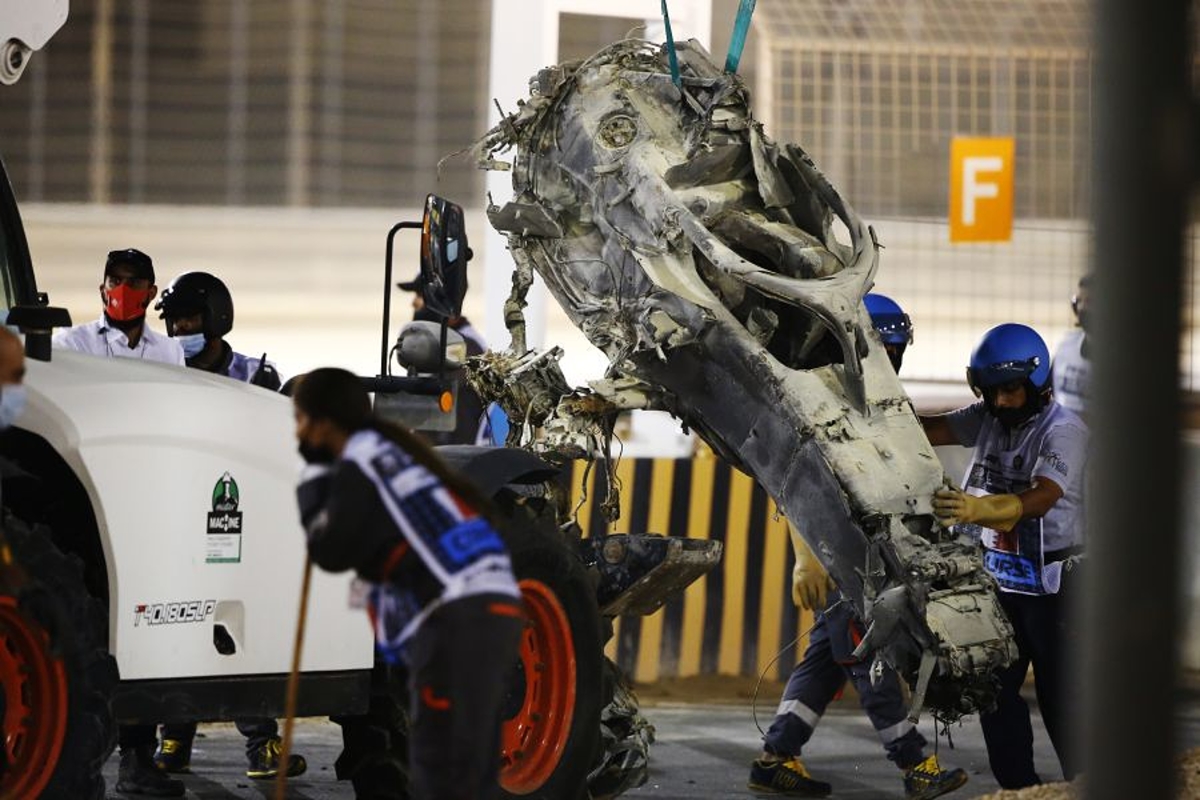 Romain Grosjean's Haas chassis from his heart-stopping crash at the 2020 Brahain Grand Prix is set to be displayed at the all-new F1 exhibition in Madrid.
The Haas driver was pitched into barriers at the Bahrain International Circuit with a contact speed of approximately 120 miles per hour on the opening lap in 2020.
His car instantly burst into flames with the Frenchman trapped inside for 28 seconds as the FIA medical car team of Dr Ian Roberts and Alan van der Merwe battled to free the driver.
After being kept under wraps for three years, a close collaboration with Haas has seen permission granted for this unique piece of F1 history to be placed in front of the public.
WATCH: Romain Grosjean on Max Verstappen's season: "it was for 99% perfect"
Grosjean: Haas chassis 'saved my life'
Recalling his accident in an interview with the Formula 1 Exhibition, Grosjean said: "From my point of view, it was a big accident but I didn't realise the impact or how violent it was from the outside.
"It was only the next day when I asked someone to show me what it looked like that I realised. My wife was actually watching that race with my dad and my kids. They will remember that moment their entire life. They were just spectators waiting to hear something… waiting to see something from Bahrain."
"I had to break the headrest, punching it with my helmet and then I eventually managed to get my helmet through and stand up in the seat. I realised my left foot was stuck into the chassis and I pulled as hard as I could on my left leg. My shoe stayed in the chassis but my foot came loose so I was free to exit the car."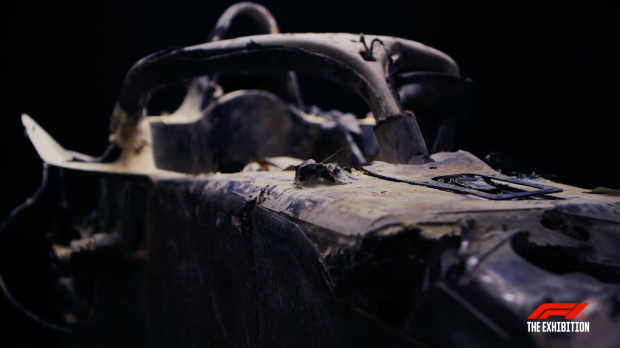 "It was 120 kilos of fuel plus the battery - both were on fire. Dr Ian Roberts, Alan from the medical car and one fireman were trying to open a gap in the fire to help me get out. I believe that helped me at least to get a vision of where I had to go and where the exit was.
READ MORE: Formula 1 Exhibition - First look as tickets go on sale
"The survival cell is there for you in case of a huge impact. I was intact inside the shell. The chassis is still in one piece, the halo is there and apart from the damage and burn it is still as it should be. I guess that saved my life."
Grosjean's chassis will be displayed in a purpose-built room designated 'Survival'.
The installation will also feature previously unseen footage from the crash.
The Formula 1 Exhibition will open on March 24 with further details on the attraction, including ticket prices, available here.
READ MORE: February 2023: Key dates for your diary