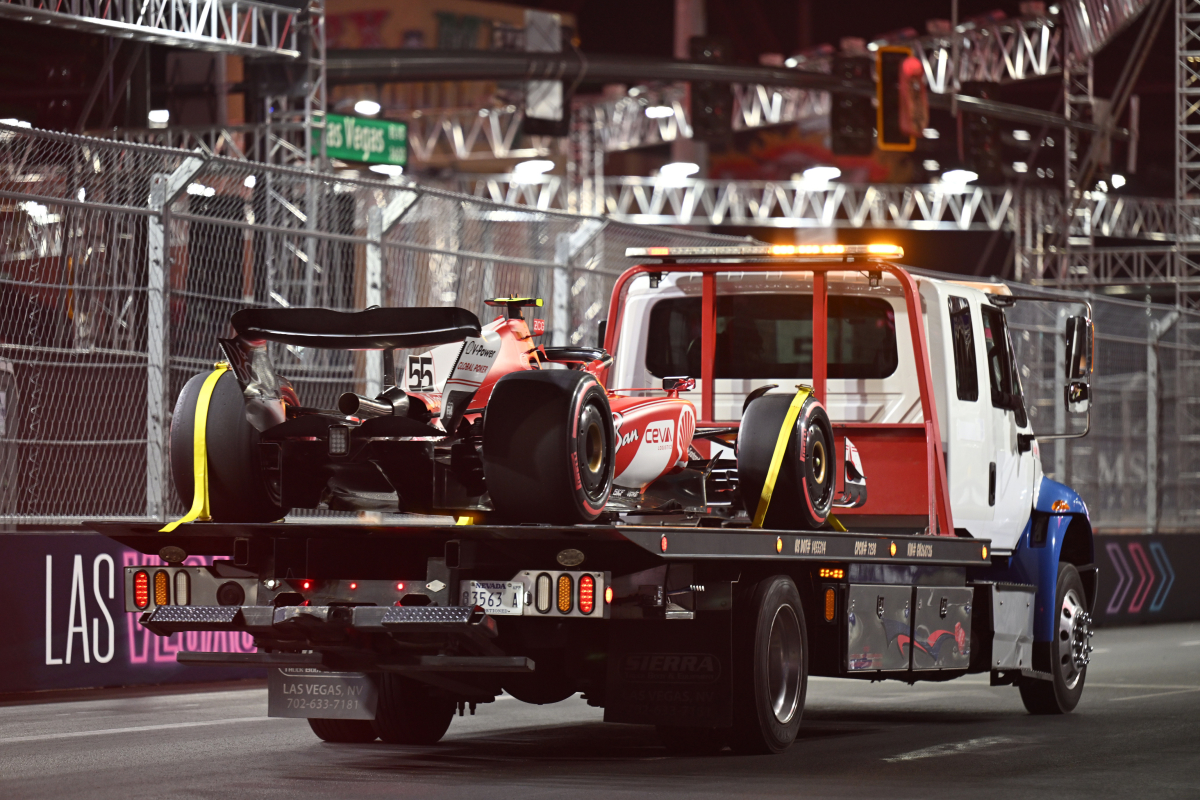 Ferrari seeking Sainz damage compensation after Las Vegas incident
Ferrari seeking Sainz damage compensation after Las Vegas incident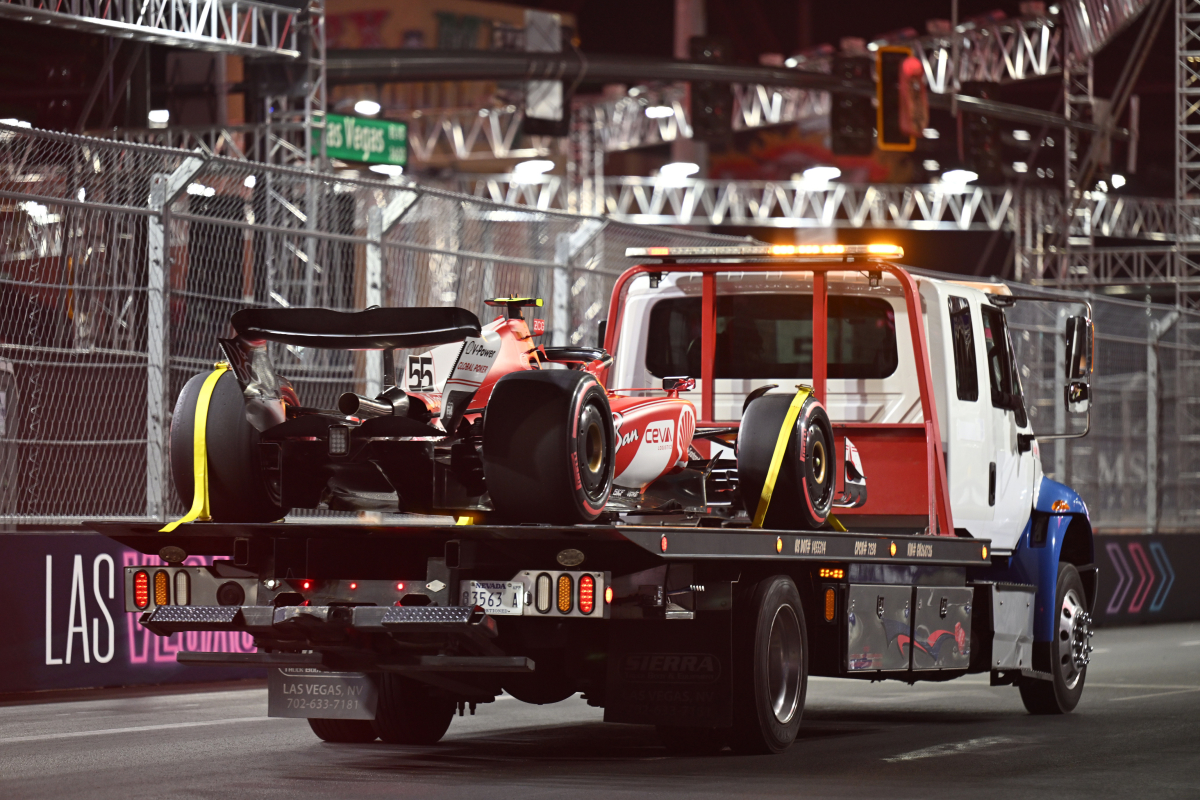 Ferrari boss Fred Vasseur is seeking compensation from the organisers of the Las Vegas Grand Prix after Carlos Sainz suffered a costly incident in FP1.
Minutes into the session, Sainz collided with a manhole cover that ripped into his car, forcing the team to replace his chassis, power unit and battery.
The incident resulted in the session being suspended after just eight minutes to allow the organisers to make the track safe before drivers returned to the circuit.
Vasseur stated: "This will be a private discussion that I will have with the stakeholders of this [event].
"We can't repair the chassis.
READ MORE: Verstappen questioned by his DAD over recent remarks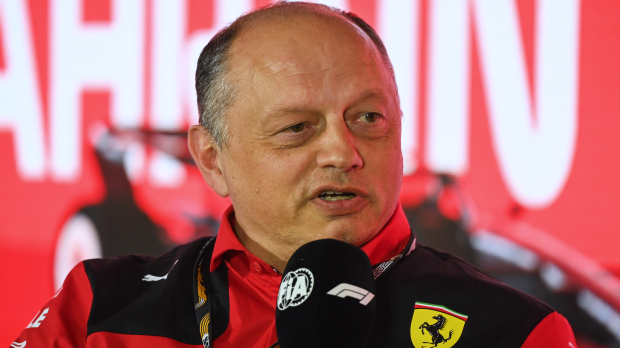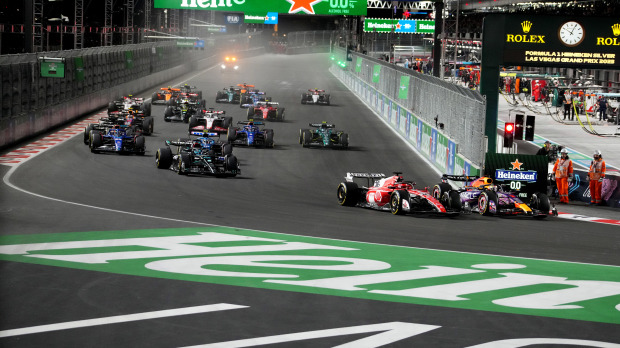 "For sure we have a lot of consequences on the financial side, on the sporting side, and on the stock of spare parts and on the budget side for sure, it's not an easy one.
"But it's true also that if we have to adjust the budget cap, our whole cost, at least between now and the end of the season, we don't have so much room to play with, or we miss Abu Dhabi."
Expressing intent to discuss incidents beyond a team's control being removed from the cap, Vasseur said: "There will be a discussion. The decision, it's another thing."
The situation in Las Vegas is similar to an incident that occurred at the 2017 Malaysian Grand Prix, where Haas received financial compensation after Roman Grosjean suffered a spin due to a drain cover.
Harsh punishment
As well as being expensive for the team, the incident also cost Sainz a valuable shot at a podium or even victory for Ferrari in Sin City.
Despite qualifying in P2, Sainz was demoted 10 places for exceeding his allocated allowance of parts, leaving him unable to fight for the win.
Sainz would make an impressive recovery after the demotion but could only claim P6 at the end of the race, while Leclerc had to settle for P2.
Vasseur criticised the penalty, saying: "I think it was not a very fair decision due to the circumstance."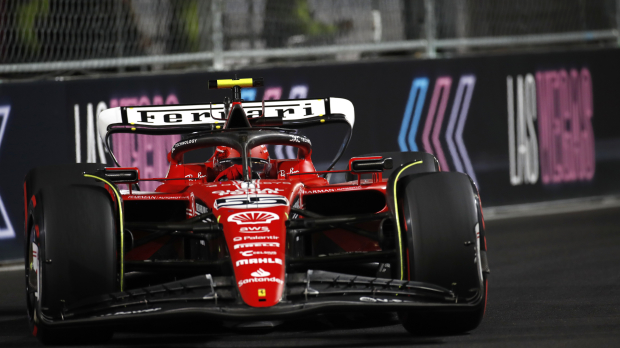 He raised concerns about the marshals' actions, noting a delay in stopping the session after identifying the loose cover, impacting both Sainz and Esteban Ocon.
Vasseur questioned the marshals' timing, adding: "It's also for me that we had one minute between the yellow flag and the red flag.
"It means that they saw something on the track, and it took one minute before they put the red flag.
"The main issue for me on this case is that when you put the yellow flag, the first yellow flag, it means that you saw something."
READ MORE: F1 pundit savages FIA in furious rant over controversial rule