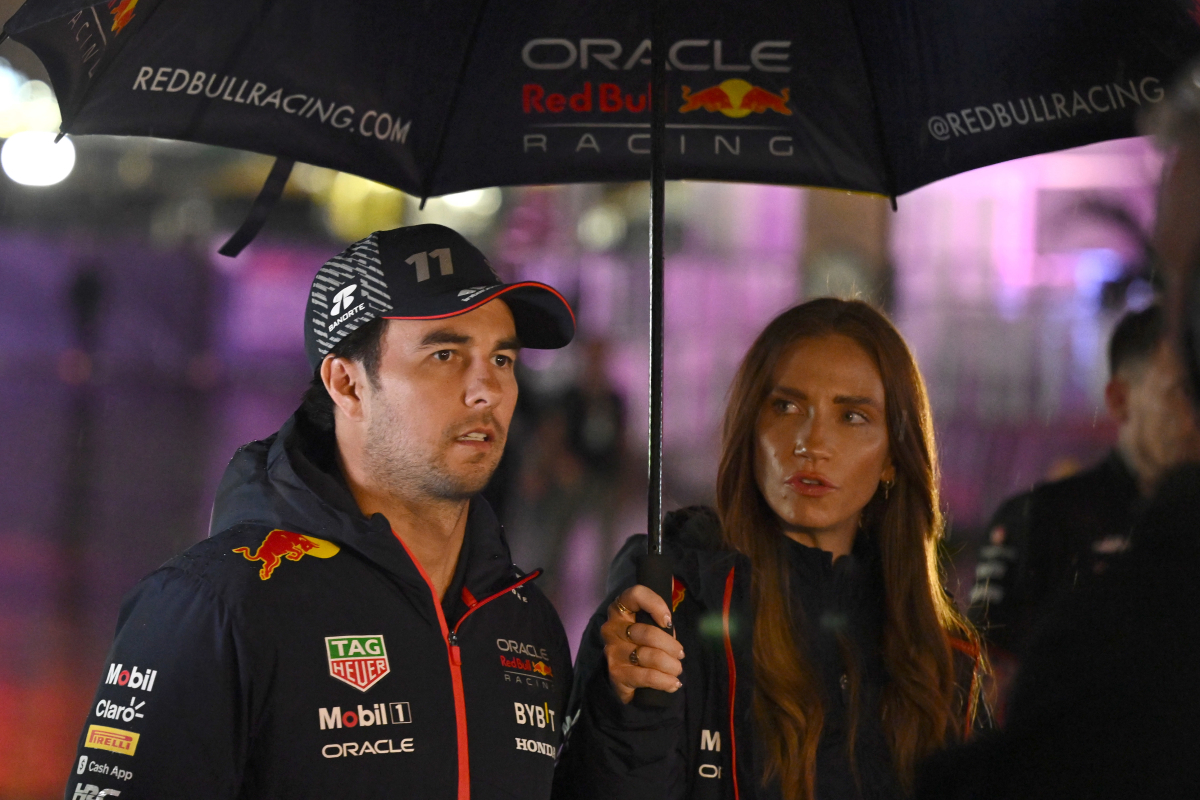 Perez admits he was in CRISIS until Las Vegas GP
Perez admits he was in CRISIS until Las Vegas GP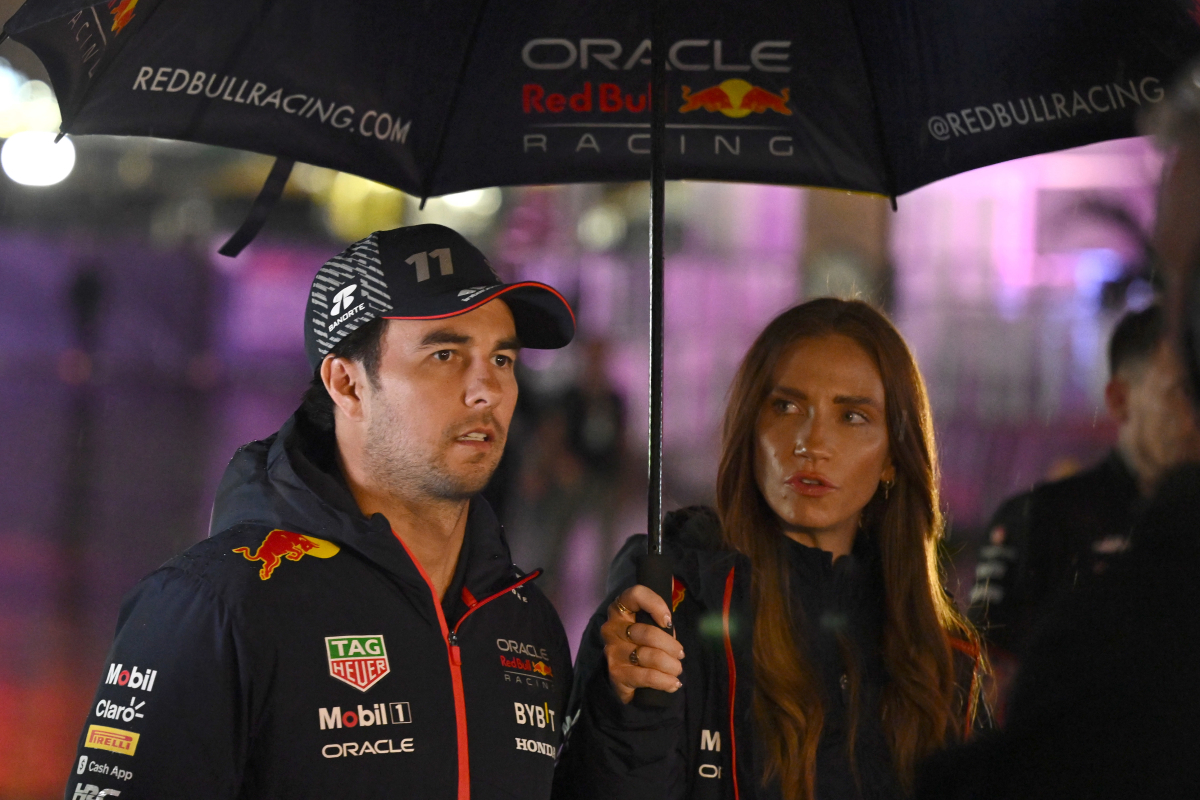 Sergio Perez has claimed that the key to achieving success at Red Bull is to stay focused, acknowledging the considerable pressure that comes with being a driver for the team.
Despite starting 11th on the grid, Perez secured a remarkable third-place finish at the Las Vegas Grand Prix, securing second position in the drivers' championship standings.
Perez's performance in Las Vegas not only secured his own success but also put Red Bull into Formula 1 history books, with their drivers taking first and second in the championship for the first time in the team's existence.
Despite facing a confidence dip, Perez revealed that maintaining focus played a crucial role in securing the impressive result at the Las Vegas Grand Prix and in the championship.
"The road has been hard," said Perez. "It has been hard to maintain focus. When you are in Red Bull, there is just so much noise around it. Too much pressure on the media and everywhere else, and it is hard to keep focus.
"Beyond that, we had a real crisis, because in Barcelona we were in the most dominating car in history, but we could not make it be on point all the time. We could not have it fined tuned on the weekends. At the same time, the other teams were improving so much so fast. And for sure, we were losing confidence.
"The key this season was to keep focused, we kept it and we kept working on what we needed to change, and that is why today we did a great comeback."
The Red Bull driver also provided insight into his battle with Charles Leclerc, where both drivers fought fiercely for position, ultimately seeing Leclerc emerge on top.
"I thought I already got second place today," Perez added. "I was driving fast, had a lot of rhythm. Once I was ahead of Charles and leading the race, I had too much downforce, so my top speed was throttled.
"That really played against me today and took the victory away from us. With Charles it was a fun battle, but my main thing was to avoid any error that could cost us the race completely."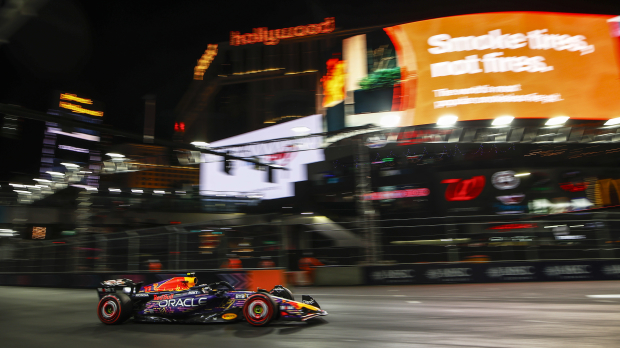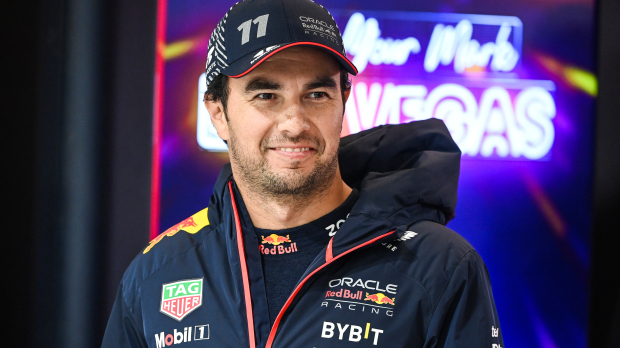 READ MORE: F1 found a home in Vegas but this CANNOT be allowed to happen again - GPFans hot takes
Perez's previous problems
Prior to securing his position in Las Vegas, Perez was engaged in a fight with Lewis Hamilton for the second position in the championship standings.
The Mexican driver's position remained uncertain after a series of unfortunate results, including a DNF at his home race in Mexico due to a lap one collision.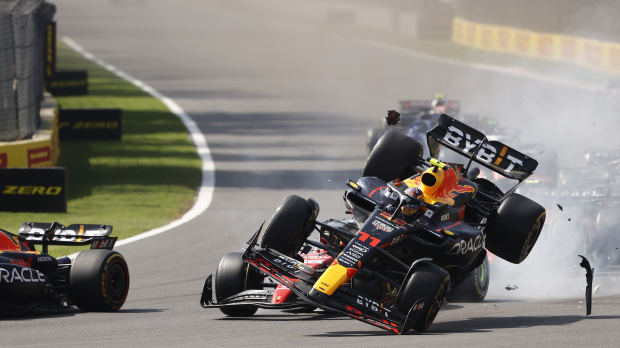 Perez also narrowly missed out on a podium at the Brazilian Grand Prix after an intense battle with Fernando Alonso right up to the finish line.
His last-minute tussle with Leclerc at the Las Vegas Grand Prix echoed the fight in Brazil. However, this time, he not only secured the podium but also made history.
READ MORE: Verstappen addresses Russell collision as Leclerc hails 'incredible' Vegas race