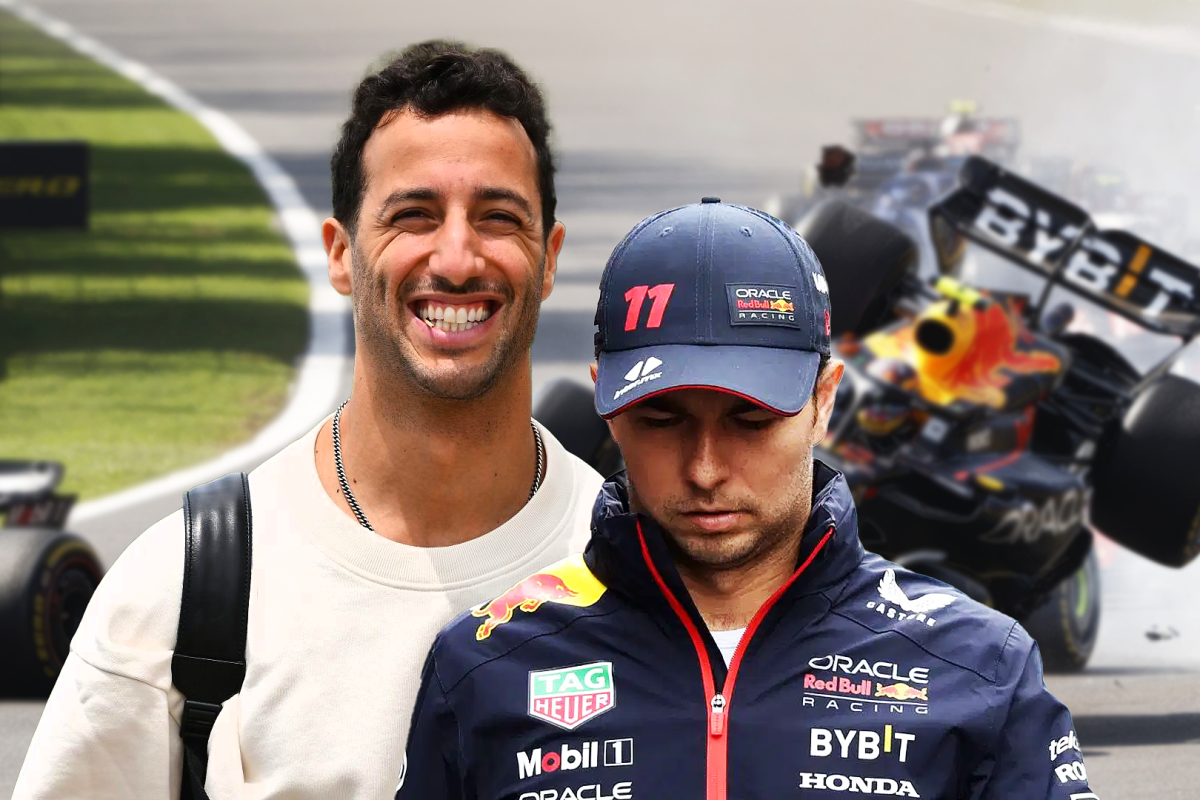 Ricciardo aims playful dig at Perez after HUGE F1 collision
Ricciardo aims playful dig at Perez after HUGE F1 collision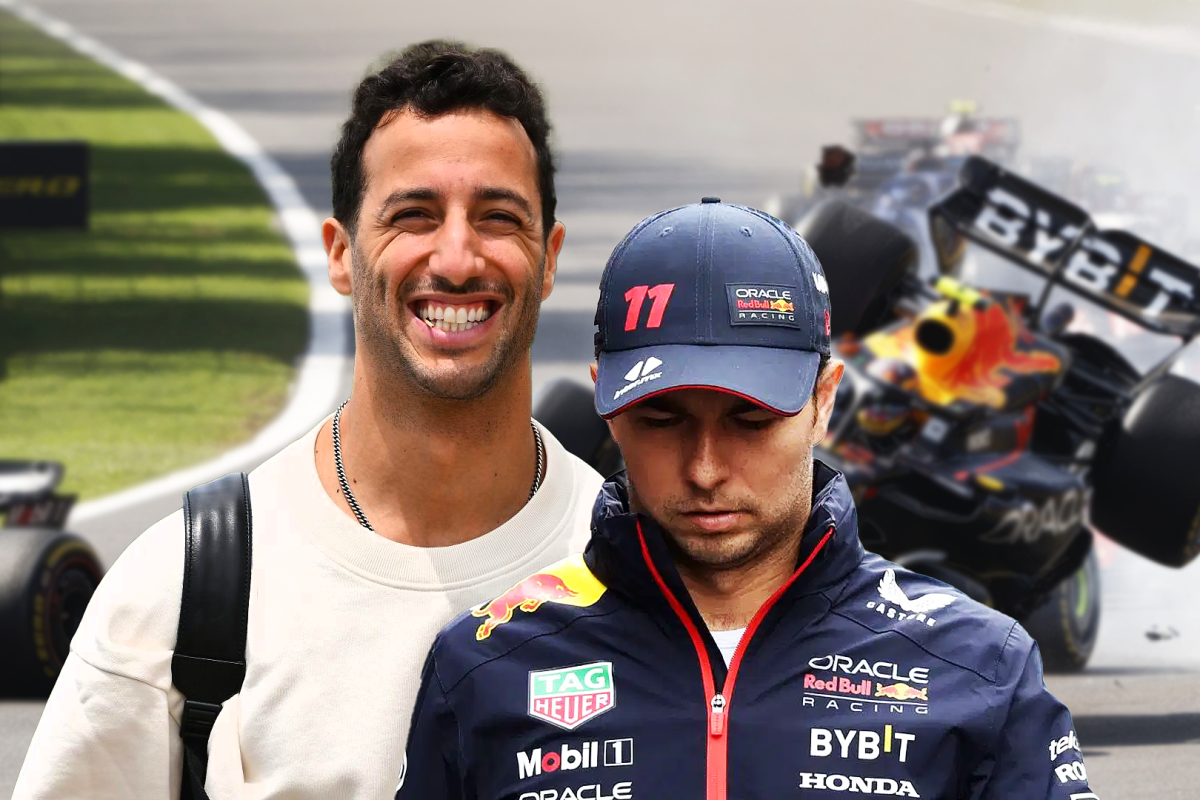 Daniel Ricciardo playfully teased Sergio Perez about his past collisions during a friendly head-to-head hovercraft challenge between Red Bull and AlphaTauri.
Perez has faced a string of unfortunate results this year, with the most significant being a huge collision at his home race during the Mexican Grand Prix.
In the light-hearted hovercraft challenge among drivers, Ricciardo aimed a cheeky jibe at Perez over his previous collision, adding a humorous tone to the duel.
As Ricciardo explained the race rules, there was a mention that any collision would incur a penalty, accompanied by a gesture toward Perez.
"Precision is key," explained Ricciardo during the YouTube video.
"As any accidental collision with the pillars, are you listening [pointing to Perez] will result in a two-second penalty."
READ MORE: Deadpool, Lauda and casinos: F1's best unique Las Vegas Grand Prix designs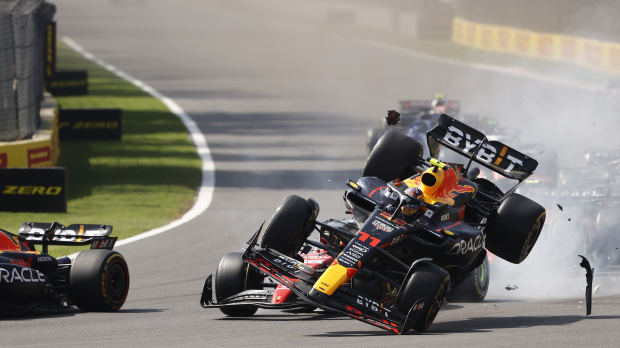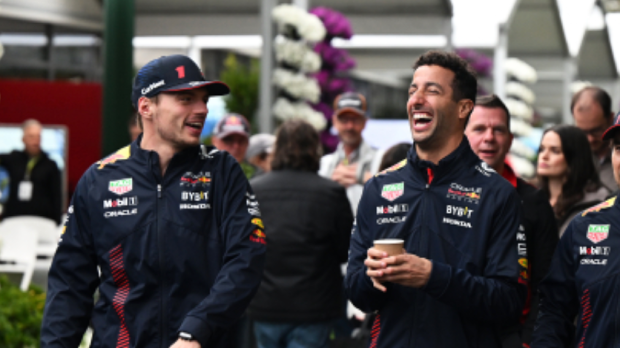 Challenge results
Three-time world champion Max Verstappen showcased that his competitiveness extends beyond the Formula 1 racetrack, as he aimed to triumph in every task.
However, once both Verstappen and Perez took control of the hovercraft, they found themselves quickly surpassed by AlphaTauri's competition.
As Verstappen approached the finish line, laughter erupted among all the drivers, including Yuki Tsunoda, Ricciardo, and Perez, as the hovercraft made its way back.
Following AlphaTauri's victory, Verstappen demonstrated to the other competitors that his machine was damaged.
Upon closer inspection, they discovered a puncture in the hovercraft.
Despite Verstappen's dislike of losing, he graciously conceded victory to his former Red Bull teammate, Ricciardo, humorously remarking at the end, "we had a DNF".
READ MORE: Norris pokes fun at Alonso problem ahead of Las Vegas GP