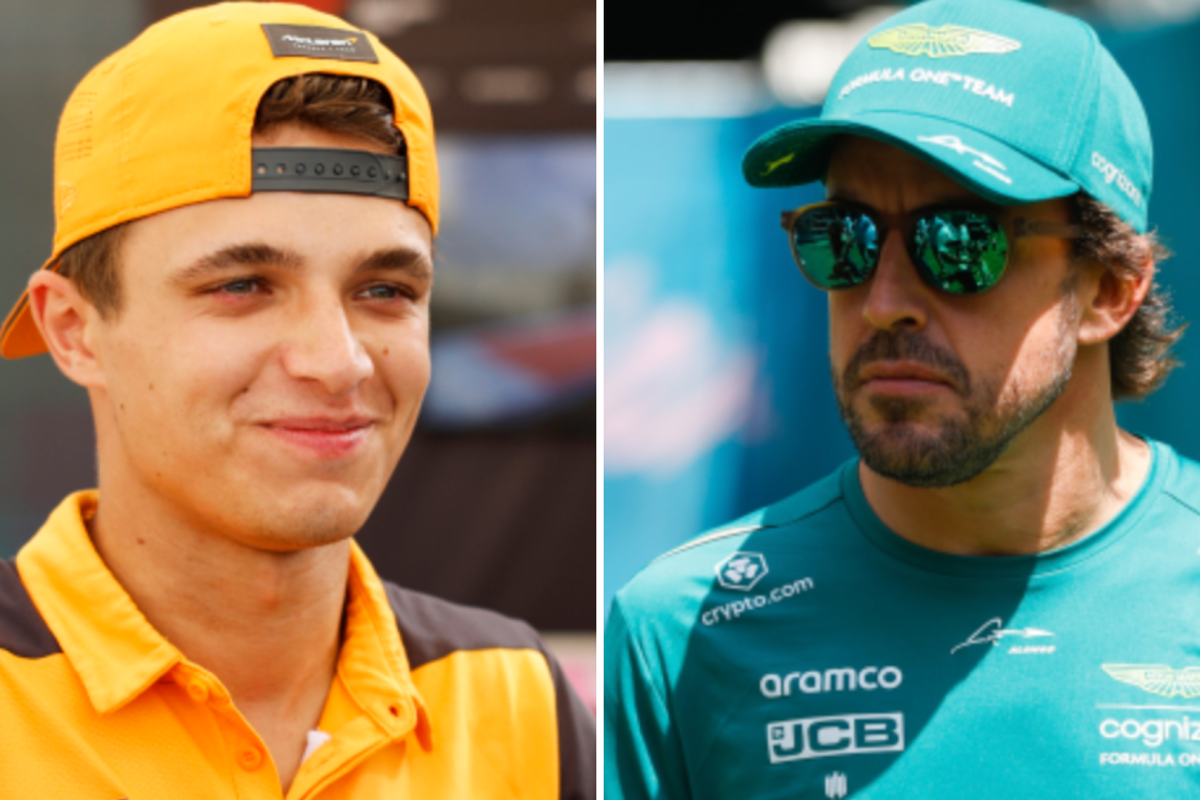 Norris pokes fun at Alonso problem ahead of Las Vegas GP
Norris pokes fun at Alonso problem ahead of Las Vegas GP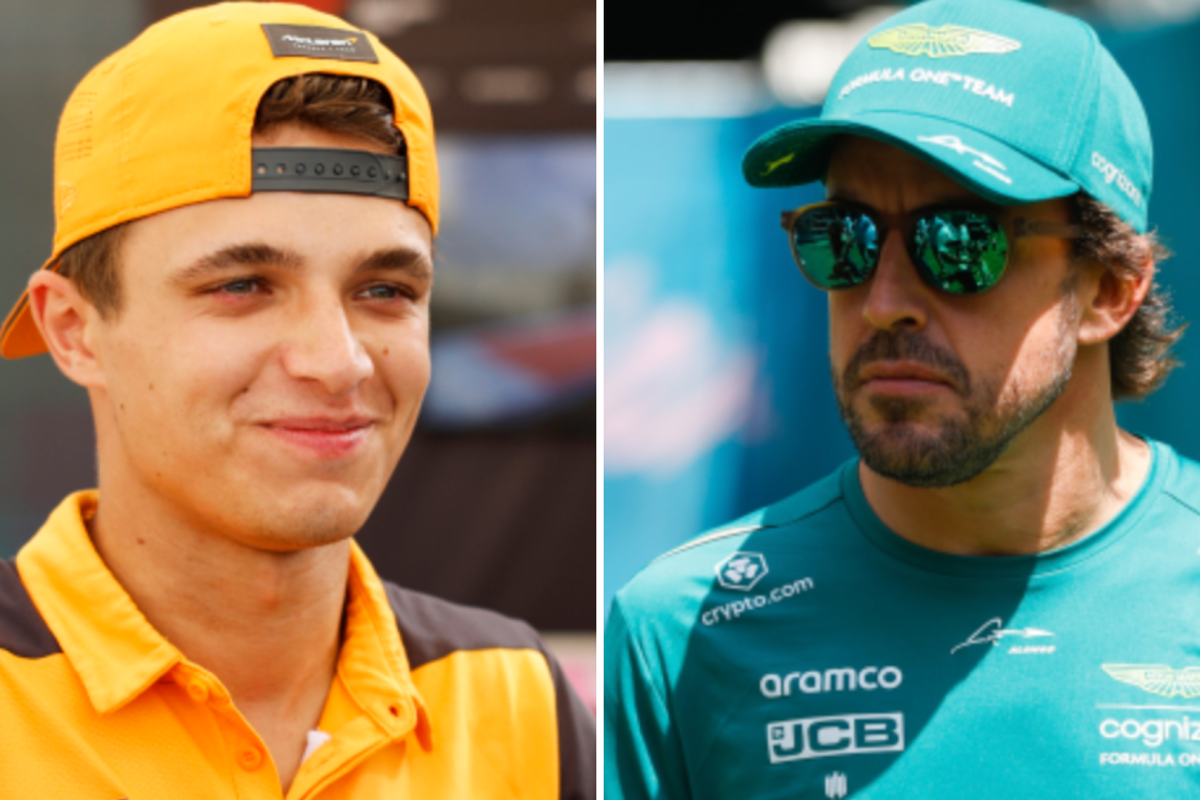 Lando Norris playfully teased Fernando Alonso about his age, responding after the Spanish driver expressed that his jet lag was 'not OK'.
The 2023 Formula 1 calendar entails moving across different countries, experiencing various changes in time zones. However, the Las Vegas Grand Prix weekend introduces a unique challenge as it unfolds during the late evenings.
During the driver press conference, on early Thursday morning, the drivers were questioned about their experiences and feelings regarding jet lag.
Former F1 champion Alonso explained that he had experienced jet lag but acknowledged that it's just part of the nature of the sport.
"No, it's not OK, it's not OK," said Alonso. "But it's the way it is. It's a tough sport. This is not football."
This led Norris to playfully tease the F1 veteran about his age, suggesting that he might suffer more if he doesn't manage to get a full eight hours of sleep.
"I think it's always been in F1," said Norris. "Of course, it's a big shift and stuff like that. But I'm alright. I'm still young, thankfully.
"I'm a bit older now but compared to this guy right here [Fernando]... Maybe he struggles a little bit more than I do with not getting eight hours in. But yeah, we all have to do the same things."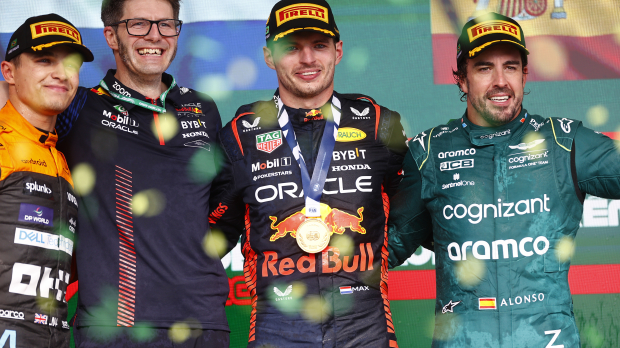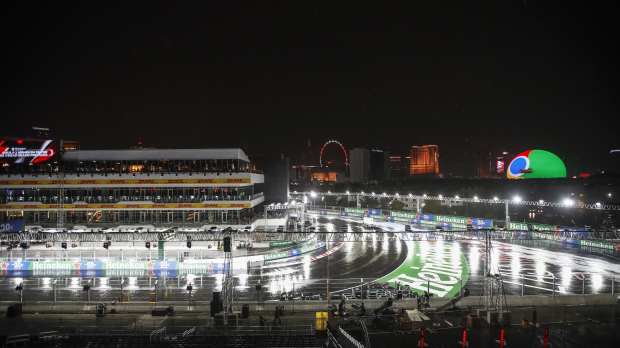 READ MORE: F1 Las Vegas Grand Prix weather forecast – potential coldest race ever at risk of rain
Championship Fight
Norris and Alonso are currently locked in a battle for fourth place in the drivers' championship, with the McLaren driver trailing the Spaniard by just three points.
Despite their ongoing championship battle, Norris and Alonso maintain a seemingly good relationship outside the racetrack. Alonso had previously teased Norris about his lack of Grand Prix wins after they shared a podium at the Brazilian Grand Prix.
However, as they approach the final two races of the season, both Norris and Alonso are likely to prioritise on-track competition over friendly banter.
READ MORE: Hollywood star blown away by 'genius' F1 legend ahead of Las Vegas Grand Prix