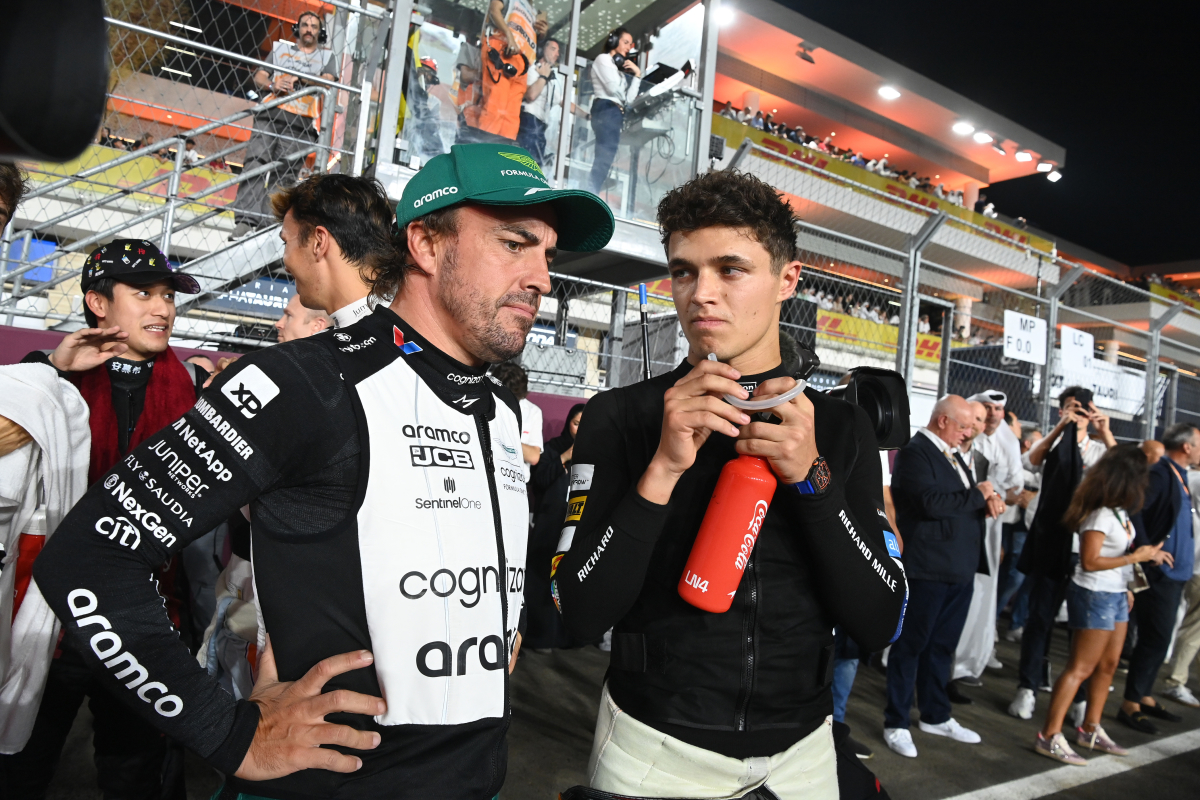 Alonso mocks Norris with hilarious F1 world championship jibe
Alonso mocks Norris with hilarious F1 world championship jibe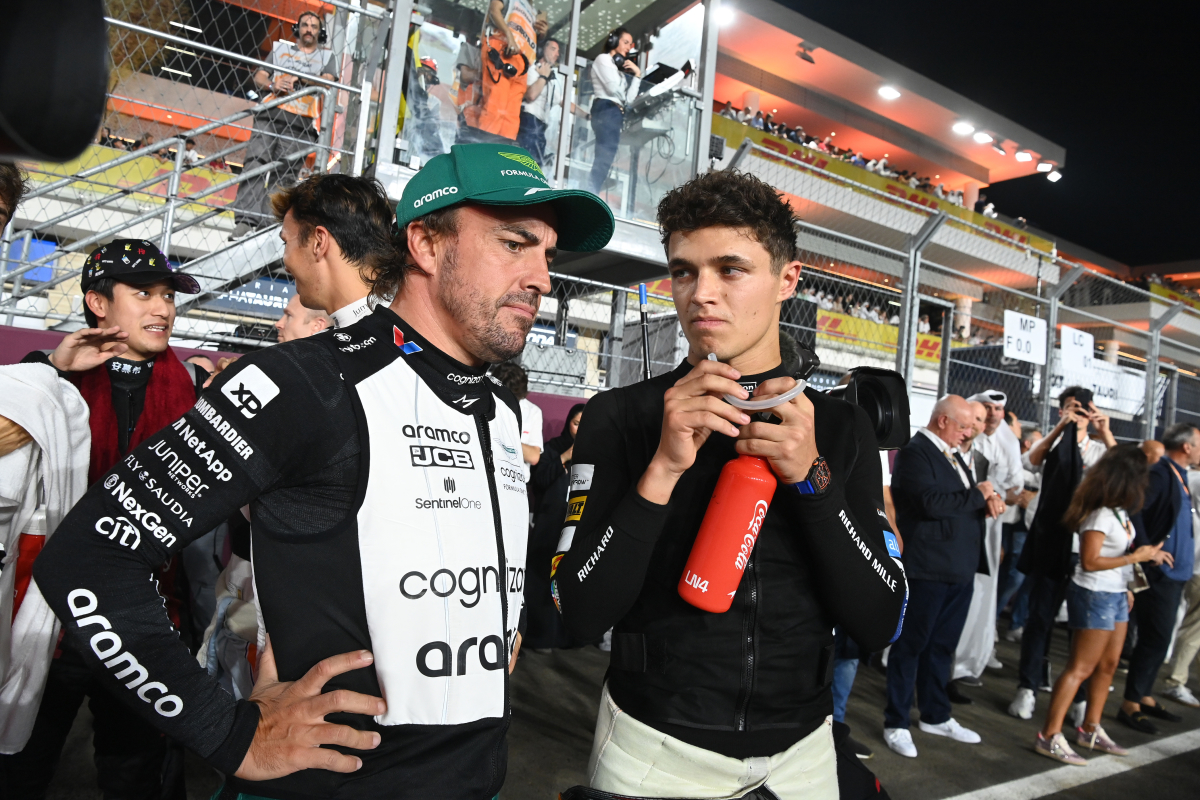 Aston Martin's Fernando Alonso has cheekily responded to Lando Norris' social media post, reminding him of his world championship win during his karting days.
Alonso and Norris are closely competing for positions in the drivers' championship, with only a three-point gap between them, after they both secured podium finishes at the Brazilian Grand Prix.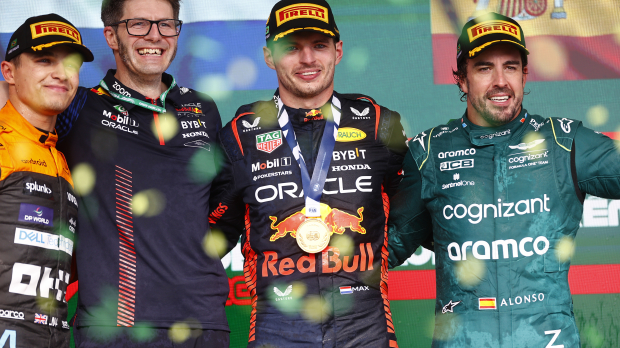 Despite their battle in the drivers' championship, the pair shared a friendly interaction over a social media post following the podium in Sao Paulo, with Norris playfully poking fun at his lack of world titles.
In a post captioned "2 World Champions and me", Norris and Alonso posed with three-time world champion Max Verstappen.
However, even with Alonso and Verstappen's World Championship titles, the Spanish driver playfully pointed out to Norris that he too had a championship to his name.
Alonso cheekily commented on the post saying: "3 world champs. Don't forget you won with [FA Alonso Kart] "
READ MORE: F1 Driver Of The Day: Podium drive earns Brit third consecutive award
Norris' Win Hunt
Despite Norris achieving a series of successful results during his time in Formula 1, which includes 13 podium finishes, a grand prix victory is still to be secured.
However, Alonso cheekily recalled Norris' victory in the CIK-FIA Karting World Championship back in 2014, where Norris drove for Alonso's very own team, known as FA Alonso Kart.
Despite the Brit's prominence as McLaren's top driver, his rookie team-mate, Oscar Piastri, achieved his first F1 win during a sprint race weekend before the more experienced Norris.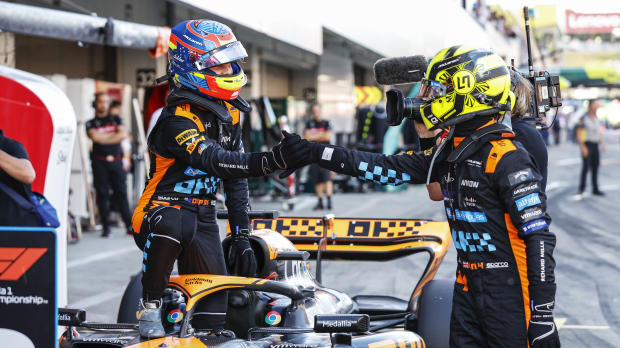 While Norris is still chasing his first F1 victory, he can count on Alonso to playfully remind him of his prior success in the Spaniard's own karting team.
READ MORE: Norris reveals McLaren CEILING after Brazilian Grand Prix