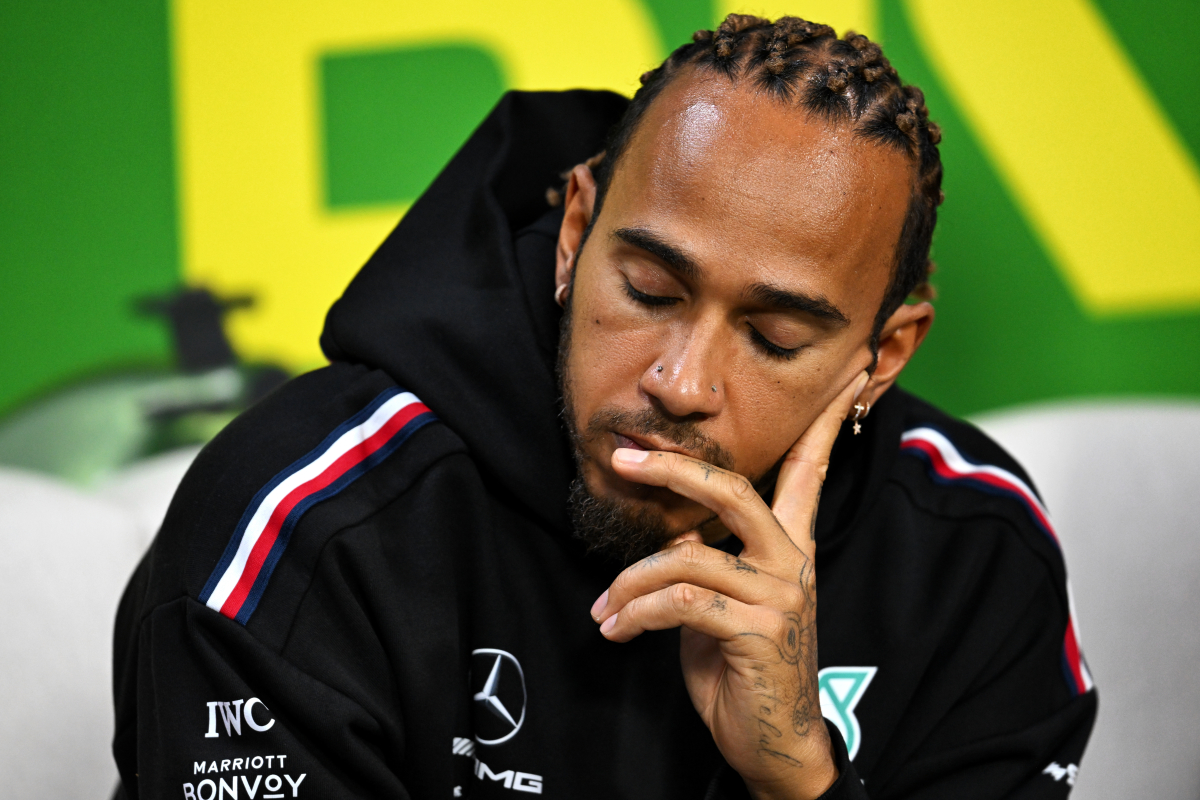 Hamilton admits 'killer' season has left him needing time off
Hamilton admits 'killer' season has left him needing time off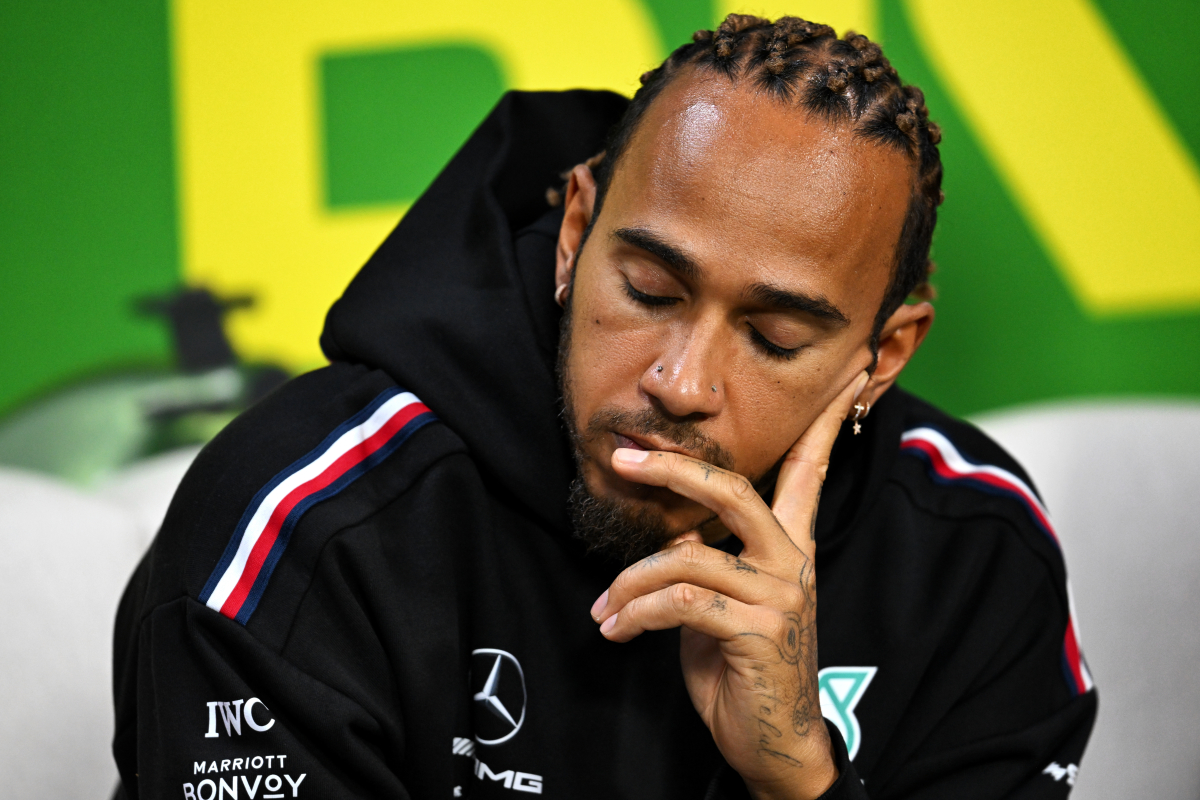 Lewis Hamilton and George Russell have offered insights into the 2024 Mercedes car developments, expressing shared optimism that the challenges faced this season will be effectively addressed in the upcoming season – with the former admitting that the season has been 'killer'.
The Mercedes team had an unfortunate Brazilian Grand Prix, with Hamilton finishing in eighth place and Russell unable to complete the race due to overheating issues.
In what Toto Wolff described as a 'miserable', the team has decided to shift focus from Brazil towards the future, making 2024 their top priority.
Speaking to Sky Sports the two Mercedes drivers acknowledged that the developments would take time, but both demonstrated a clear understanding of the overarching issues.
"We have different driving styles but the fundamental limitations that we both face are the same," said Russell. "Each weekend we alternative who goes first in our post-session debrief and often whoever speaks second says the same as what he said. "So that's always a good sign when the driver speaking second, whichever weekend it is, says the same as what he said because it shows we are on the same page. It shows the issues are clear.
"We are cautiously optimistic going into next year. We are not sat here thinking 'why are we slow?' We know why we're slow. We have got so many issues with this car and so many problems that we want to solve. So that gives us hope that if we do solve them, we can make a big step forward. But we need to go out there and actually achieve that."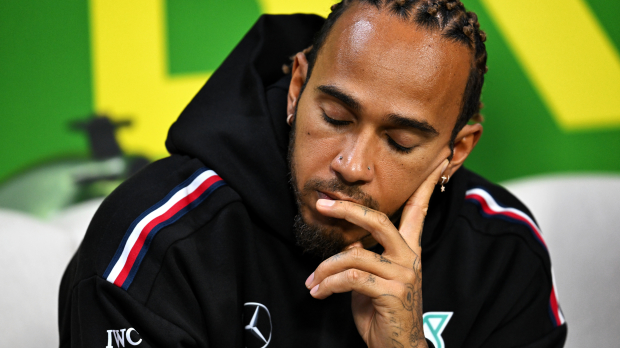 Hamilton shared his thoughts on the developments, emphasising the need to reset and relax before returning to the driver's seat.
"We have had so much work that we've done through the year already," Hamilton said. "I am on a group Teams chat basically with different departments and I will always be checking in.
"But, of course, I am going to unplug; I have to leave the guys to do what they do best. But I'm always going to be like 'hey, I wonder how it's going?'
"But you've just got to give them time, it takes time to develop. It's small steps each week. And then, on top of that, I've got to get my head in the right place, I've got to get fit, prepare for the next season and spend some time with my family. It's been a killer season."
Lewis Hamilton and George Russell give their thoughts on the development of the Mercedes for next year ⏩ pic.twitter.com/9ljTeESEJR

— Sky Sports F1 (@SkySportsF1) November 15, 2023
READ MORE: Hamilton faces ban ahead of F1 Las Vegas Grand Prix
Mercedes find themselves locked in a battle with Ferrari for the second spot in the constructors' championship, with the Scuderia trailing by a mere 20 points.
Hamilton also delved into the championship battle, recognising the substantial challenge ahead to retain their position, particularly with the current state of the car.
"It's still not a world championship-winning car and I don't even think it's probably a race-winning car still," added Hamilton. "That's what we're going to have to work on for next year."
"But either way we're going to be fighting to try and stay ahead of the Ferrari and the fact that we are competing for second in the constructors' title is amazing given from where we started. So I'm really hopeful we can maintain that position."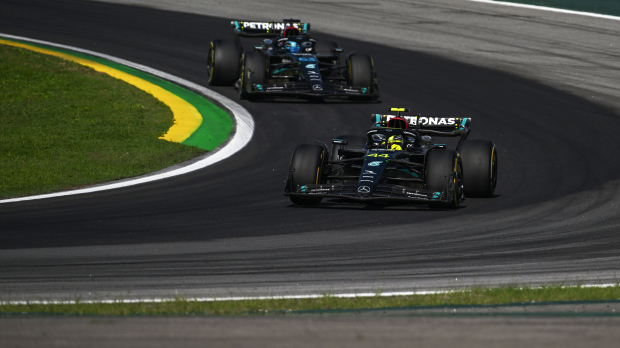 The fate of Mercedes' position in the constructors' standings remains uncertain, with the upcoming races in Las Vegas and Abu Dhabi holding immense significance for the team.
READ MORE: Mercedes in 'toughest position' ever ahead of 2024 F1 season