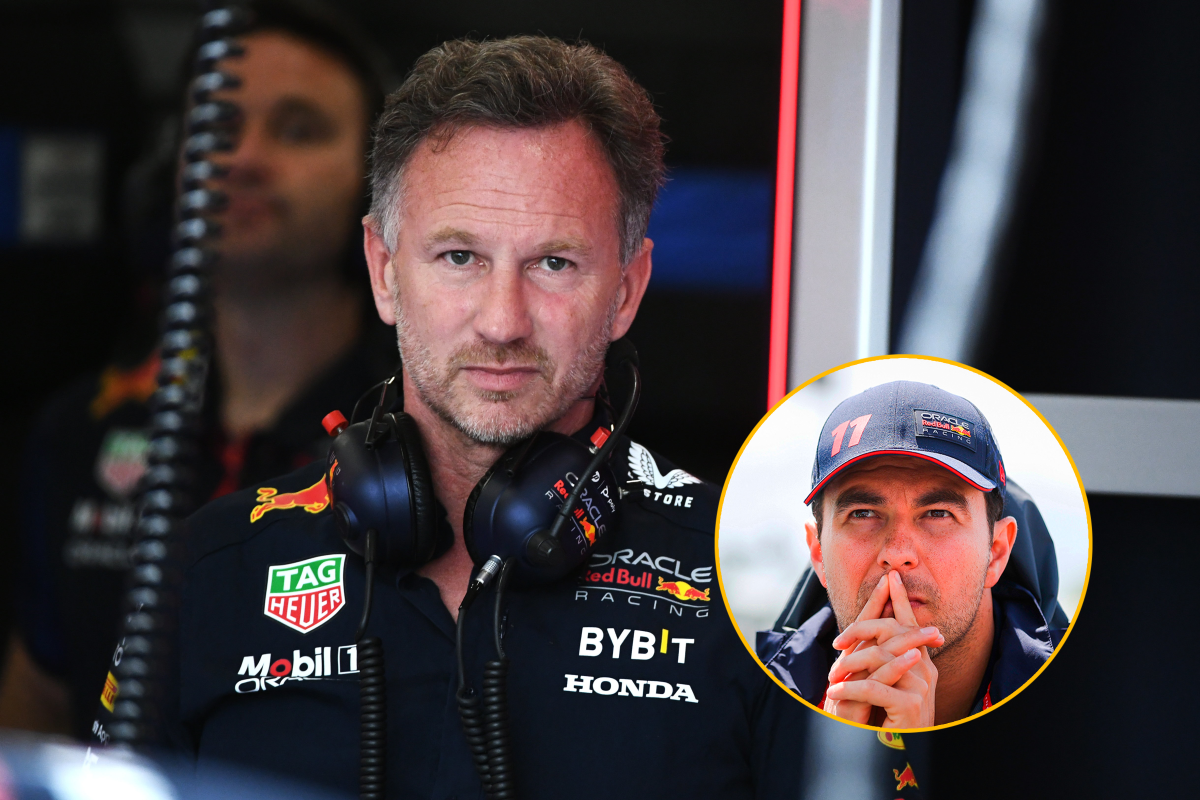 Horner issues Perez F1 'blame' verdict
Horner issues Perez F1 'blame' verdict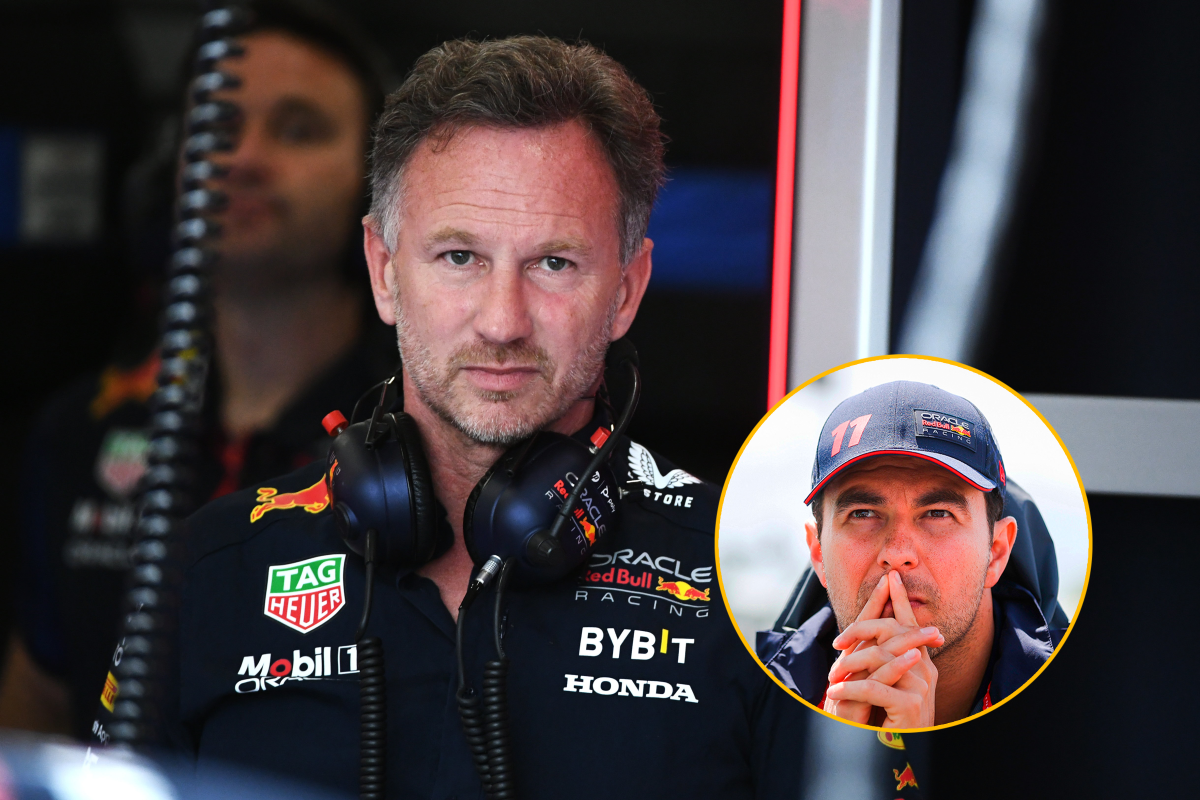 Red Bull boss Christian Horner has insisted that he doesn't blame Sergio Perez for going for the lead in an overtake on the opening lap that led to his retirement in his home Mexican Grand Prix.
Perez was able to qualify a fifth around the Autodromo Hermanos Rodriguez, just over a couple of tenths of a second behind his Red Bull team-mate Max Verstappen.
On the opening lap, Perez and Verstappen both had excellent getaways and were almost able to swallow up both of the Ferraris on the front row.
With Verstappen taking the lead on the inside of the long run down to Turn 1, the Ferrari of Charles Leclerc found himself sandwiched between the Red Bulls.
Perez took the opportunity to brake late and attempt a sweeping move around the outside for the lead, but his adventurous approach led to contact with Leclerc.
This resulted in Perez's RB19 jolting off the ground and suffering major damage both to the side pod and the floor, effectively retiring him after just one corner.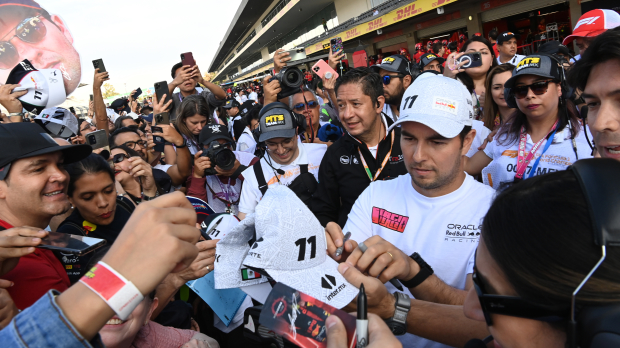 Red Bull team principal Horner took a supportive approach after this disappointment for Perez at his home race. Speaking to Sky Sports F1 after the race, the British team boss opened up on his drivers' results at the Mexican Grand Prix.
"Very contrasting," Horner stated. "I mean another amazing performance by Max but for Checo, absolutely gutting. At his home race and he had a rocket ship of a launch.
"He had so much momentum going into that first corner, you can't blame him for going for it to try and take the lead at his home race."
READ MORE: F1 driver hit with EPIC putdown by legendary race engineer
Horner: 'Three into one doesn't go'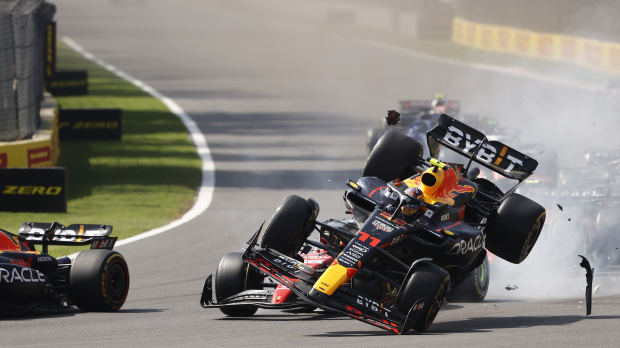 With Perez's Red Bull future under threat, it seemed that his home race would offer a great opportunity to bounce back from his recent troubles.
Unfortunately, the Mexican crowd barely got to see their hero compete.
Horner backed his driver's decision to go for the move. The boss insinuated that Perez's move was willed on by his home fans, but just one that didn't work out for the under-pressure driver.
"He's got 13 years of experience in Formula 1 and I think when you're going through a difficult moment, it's important to support him," Horner continued.
"I think that he was having a great weekend up until that point and he was going for the lead at his home race, in Mexico City, with a crowd, that is an insane amount of support behind him.
"Three into one doesn't go and unfortunately he was just on the wrong side of it."
AlphaTauri driver Daniel Ricciardo's successful P7 finish in Mexico has only resulted in more pressure on Perez.
The Mexican will need to deliver a strong performance this weekend when F1 heads to South America for the Brazilian Grand Prix
READ MORE: Ricciardo gives verdict over Verstappen Red Bull reunion