F1 stars SPOOKED at home races after Perez horror show in Mexico
F1 stars SPOOKED at home races after Perez horror show in Mexico
In whatever way Sergio Perez dreamed of his 2023 Mexican Grand Prix going, we can be sure the scenario of retiring on lap one after a clumsy collision at the first corner were not among the images he would have had in mind.
Mexican fans were left stunned when their home hero tried to pass Charles Leclerc on the outside of turn one while battling with his Red Bull team-mate Max Verstappen for the lead only for Checo to crash into the Ferrari, punting him off the road before he limped back to the pits with too much damage to continue.
The incident could not have come at a worst time for Perez, whose place at the Red Bull team has been under much speculation in recent months having struggled to keep pace with Verstappen who has run away with the world championship this season and triumphed again in Mexico.
Perez though is not the first driver to suffer a total nightmare at his home race, with some of the sport's biggest names also enduring totally forgettable returns to their homeland.
With Halloween upon us, GPFans looks back at six recent races these F1 stars were left with a fright on home soil - and events they would certainly rather forget.
At least Perez got to turn one in Mexico. Charles Leclerc endured a bittersweet weekend around his return to Monte Carlo for Ferrari in 2021 where he didn't even make the start!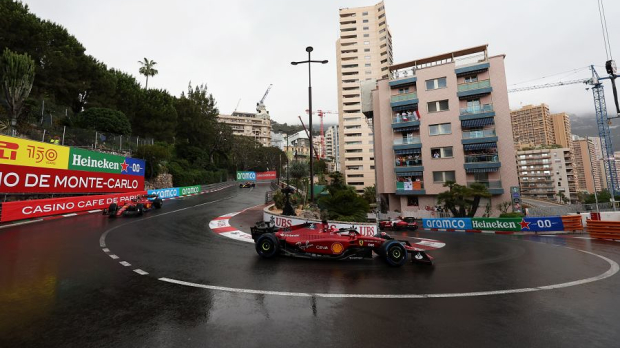 Leclerc produced a stunning lap to take pole position, but then suffered a big crash later in the session that left Ferrari with a big repair job.
Despite their best efforts, Leclerc reported driveshaft issues on his way to the grid on race day and it proved unfixable – leaving an empty P1 spot at the front for the start of the race, allowing Verstappen to take a defacto pole and victory.
This isn't just a disastrous race for Vettel, it's arguably the beginning of the end of his Ferrari career. On Sunday morning, Vettel woke up at Hockenheim with an eight-point championship lead while also being on pole position, and his chief challenger in Lewis Hamilton down in 14th.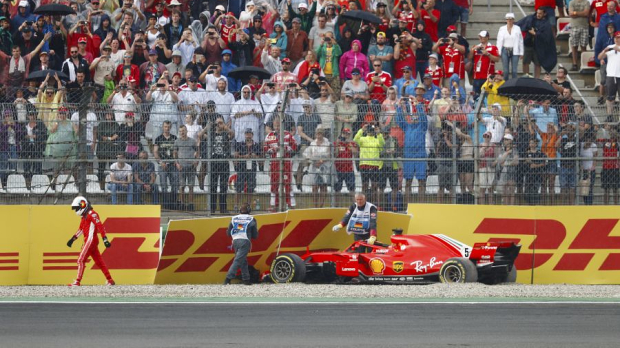 Happy days and ideal conditions to build his championship lead. The trouble was those conditions changed very quickly, on-track as well as off it.
While leading the race late on, Vettel made a clumsy error to slide off the track into the barriers as rain hit the track, and to make matters worse, Hamilton climbed his way through the field to take victory and a championship lead he would not come close to relinquishing again for the rest of the season.
Ricciardo had the opposite race to Perez. In his debut season for Red Bull, Ricciardo got close to the perfect start at his home event in the first GP of the hybrid era after bringing the car home in second place at Albert Park.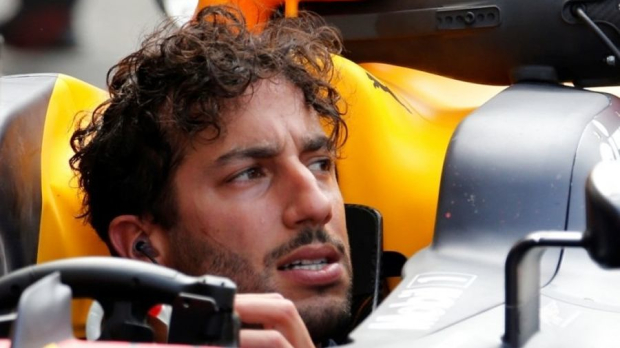 However, any familiar smiles and grins from the Australian to share with his home supporters were vanquished when he was disqualified after the race for a fuel flow infringement.
To make matters worse, he hasn't been on the podium since at Melbourne, grabbing a P4 in his last season for Red Bull in 2018.
For whatever reason Button never quite managed to get his best form together for his home grand prix at Silverstone. In his championship season for Brawn in 2009, a run of seven successive races in the podium spots (with six wins) came to an end on home soil.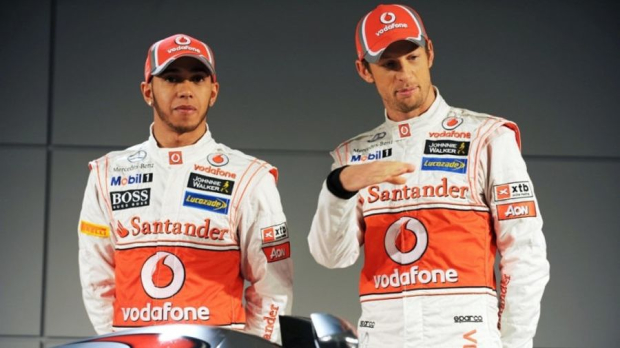 However, it was the year before where the pain may have really been felt. While compatriot Lewis Hamilton cemented one of the all-time great drives with a dominant drive in the atrocious wet conditions, Button by huge contrast spun out early in the race and was little more than an afterthought.
Granted, Button's Honda that season was nowhere near a match for Hamilton's McLaren but on a crazy day it was Button's team-mate Rubens Barrichello who navigated the wet conditions best to take the final podium spot behind Nick Heidfeld for BMW.
Rubens Barrichello (Brazil, 2003)
Mind you, Barrichello had enough bad luck at his home race. Prior to 2003, the Brazilian had 10 previous visits to Interlagos yet had only finished one of the races, grabbing a superb fourth place for Jordan in 1994.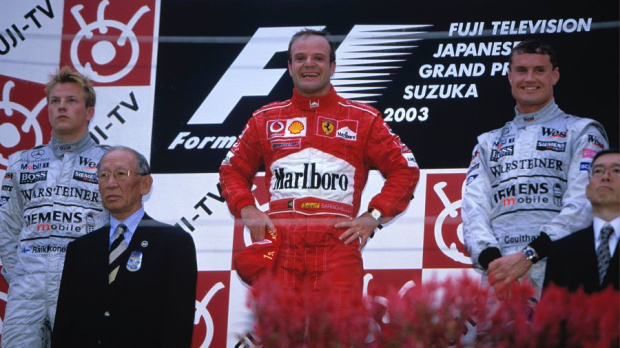 By the time 2003 came along though, Barrichello was in a world championship winning Ferrari, and with his team-mate Michael Schumacher out of the race and him flying along down the road in tricky wet conditions, his bad luck looked to be coming to an end in some style.
But hearts sunk in the Brazilian crowd when he suddenly creeped to a halt halfway around the circuit. The reason? He simply run out of fuel. It wasn't his fault either and it was heartbreaking to see him crestfallen sitting on the bank of the track wondering what could have been.
Michael Schumacher (Germany, 2000)
Now we come full circle! Unlike Perez though, Schumacher headed into his home race at Hockenheim with the world championship lead as he set sights on becoming Ferrari's first world champion since 1979.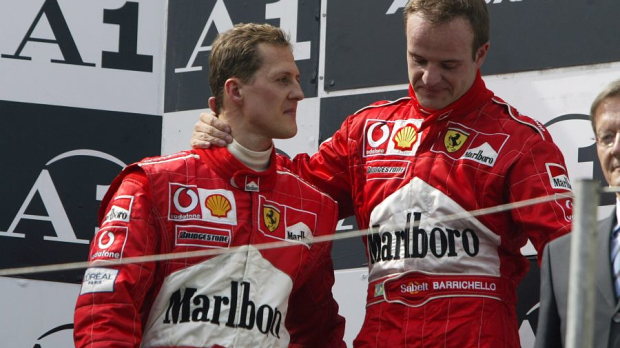 The 100,000 spectators who had largely come to cheer him on though were left deflated just seconds into the race when after a poor getaway from second he made contact with Giancarlo Fisichella while trying to cover title rival Mika Hakkinen, dumping him out at turn one as he spun off the track and into the barriers in spectacular fashion along with the Italian (no safety car deployed by the way!)
The only saving grace for the German would be that from 18th place on the grid, his Ferrari team-mate Rubens Barrichello famously took his first ever grand prix win to ensure he still left Germany with the championship lead he would eventually bag.
READ MORE: Ricciardo believes he could have done even BETTER at Mexico GP