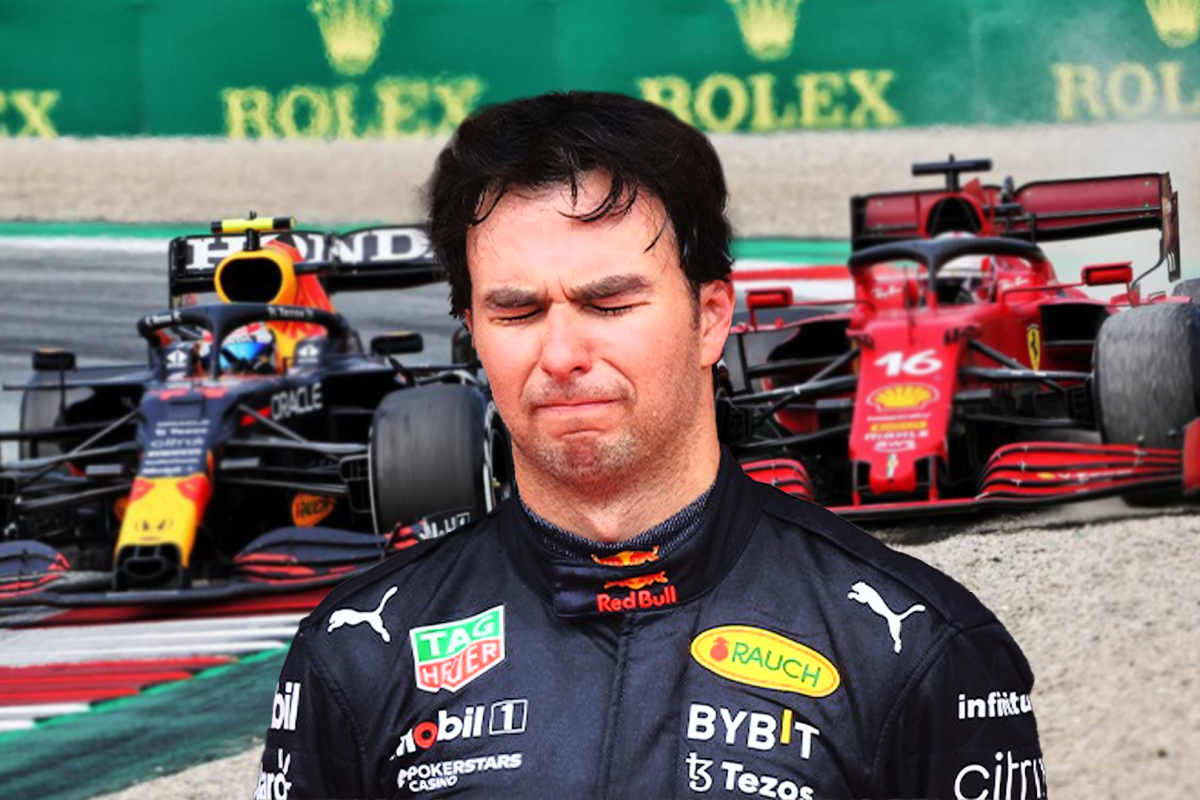 Perez defines Leclerc role in F1 Mexico crash which was 'worst thing that could've happened'
Perez defines Leclerc role in F1 Mexico crash which was 'worst thing that could've happened'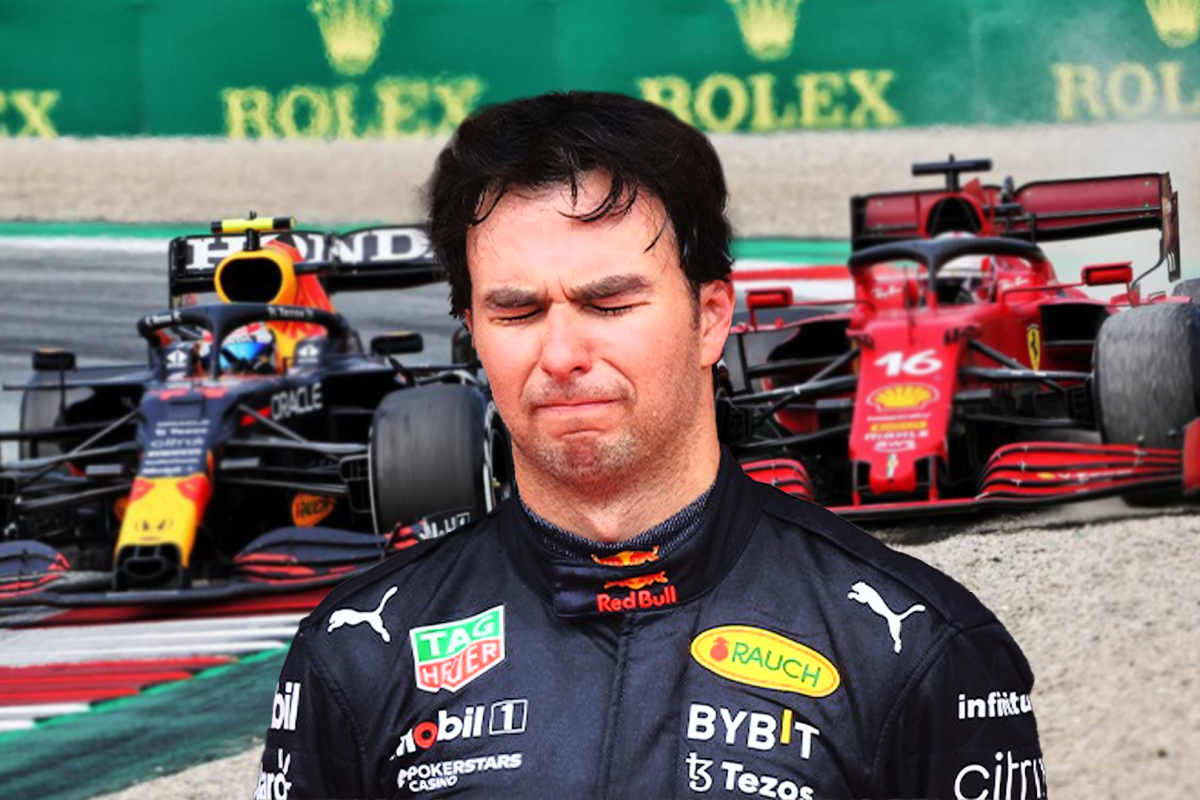 Sergio Perez has said he was 'only thinking about the win' at his home race, after crashing out on lap one at the Mexican Grand Prix.
The Red Bull man started fifth on the grid but after a great start found himself challenging Max Verstappen and Charles Leclerc for first place going into turn one.
He made a move round the outside of his team-mate and the Ferrari driver, and seemed to have his nose in front, before tagging Leclerc's front wing and hurtling off the Autodromo Hermanos Rodriguez track.
After limping into the pits at the end of lap one, the team decided that the damage to his sidepod was too much for the Mexican to be able to continue, much to Perez's frustration.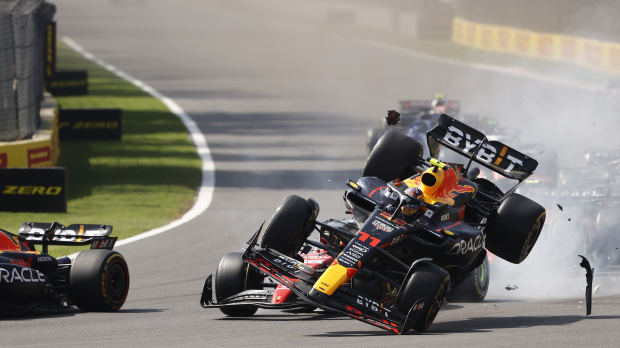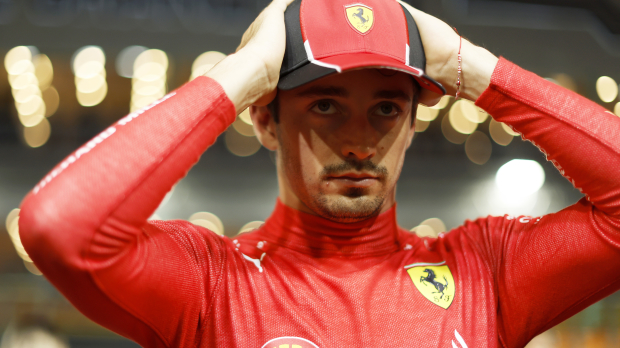 Now, Perez has suggested that the incident wasn't anybody's fault, and that his desire to chase a dream victory in front of his adoring fans may have caused the incident.
"Yes, there were three of us in T1, and with these very wide cars it was complicated to get through," he told Canal+.
"I took a risk and it didn't pay off. It's a shame that it happened here in front of my home crowd. It's the worst thing that could've happened, I didn't think Leclerc would brake so late."
Perez impressed with 'very good start'
Perez has been under immense pressure recently, after some below-par performances this season that have left him in a battle with Mercedes' Lewis Hamilton for second place in the drivers' championship, despite having a much superior car.
His team-mate Verstappen has cruised to his third world championship title, and has only been beaten to victory by Perez on two occasions.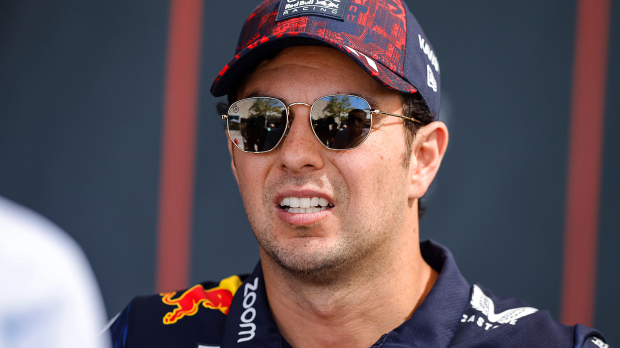 Perez recently admitted that his dream of winning the Mexican GP in his home city is 'bigger' than his dream to win the world championship, and speaking to DAZN after the incident, he reiterated his disappointment.
"Sad indeed. Today was my chance," he said.
"I had a very good start. I was just thinking about winning. I didn't want to be on the podium. I have been on the podium for two years in a row and the truth is, I was only thinking about winning today no matter what. I saw the opportunity and went for it.
"In retrospect, I risked a lot. But if he had made it, he would come out of the first corner in first place."
READ MORE: F1 fans in VISCERAL reaction to Perez Mexico nightmare