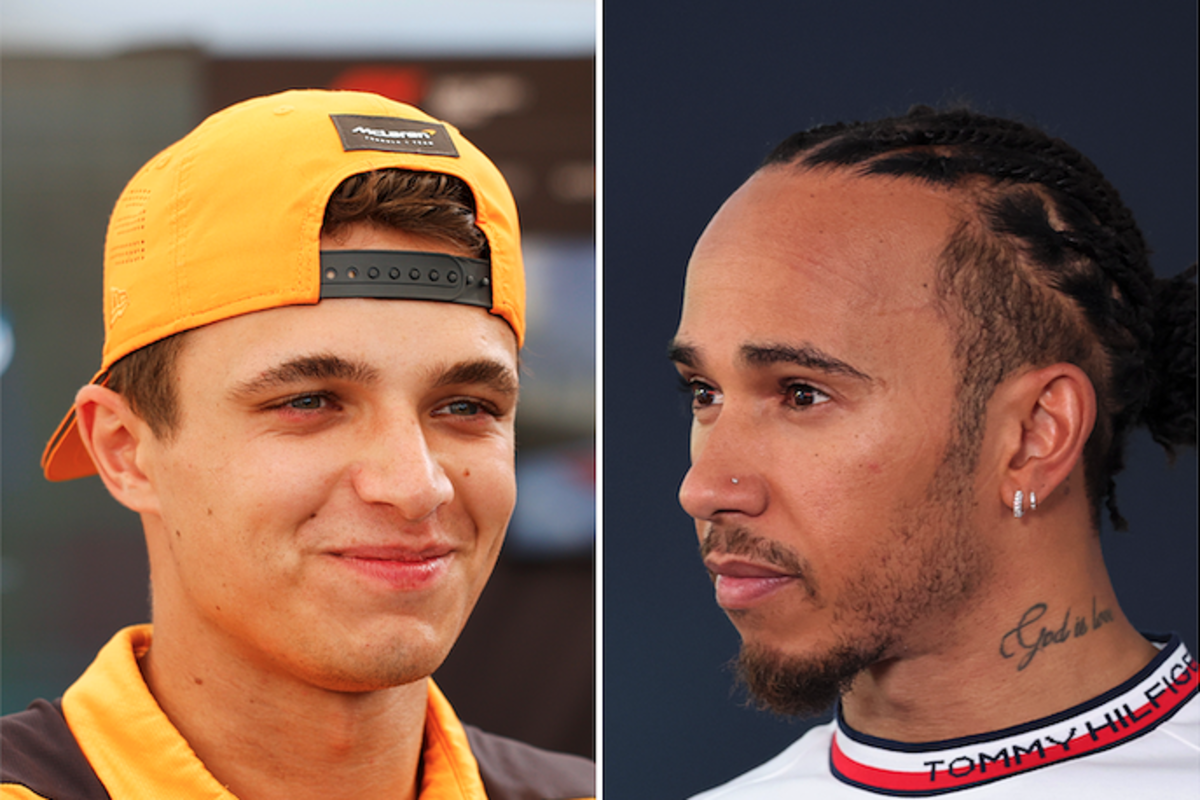 Norris and McLaren TEASE Hamilton after US Grand Prix
Norris and McLaren TEASE Hamilton after US Grand Prix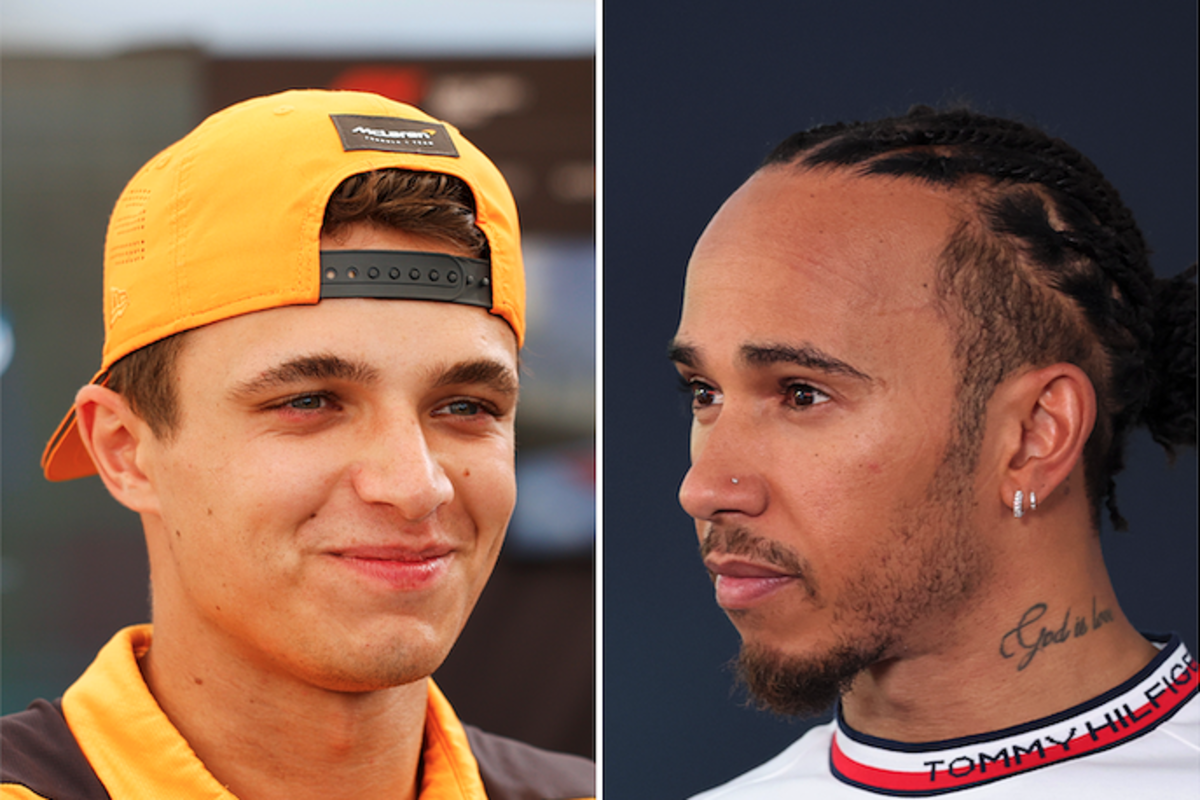 Both Lando Norris and his McLaren team have taken to X, formerly known as Twitter, to tease Lewis Hamilton, after the seven-time world champion's disqualification meant that Norris claimed another second-place finish at the United States Grand Prix.
Hamilton and Ferrari's Charles Leclerc were disqualified at the conclusion of the race, after stewards found there to be excessive wear on their skid blocks.
Rules state that if the plank on a Formula 1 car shows wear of more than 1mm, the driver of that car will be disqualified. Upon a random inspection, both cars were found to have broken those rules.
That meant that Norris, who had been overtaken by Hamilton in the closing stages of the race as the 38-year-old attempted to chase down eventual winner Max Verstappen, was promoted up the order to claim his fifth second-place finish of the season, in his 100th career Grand Prix.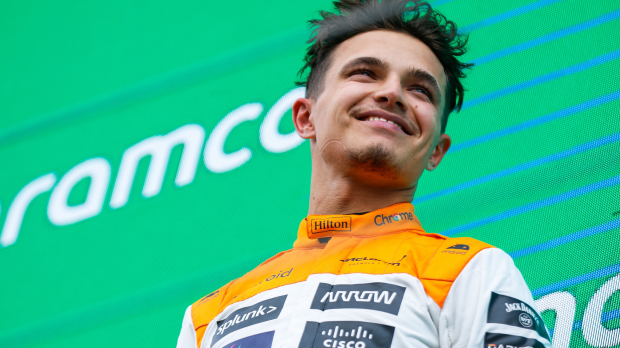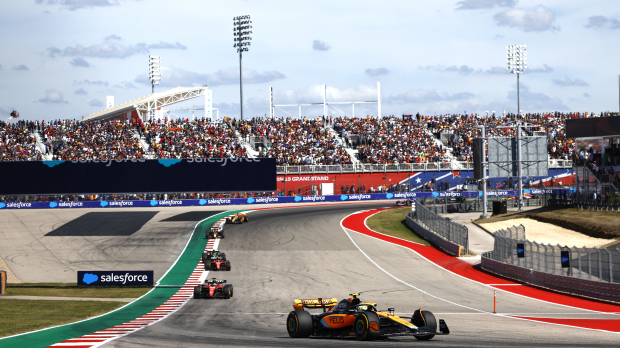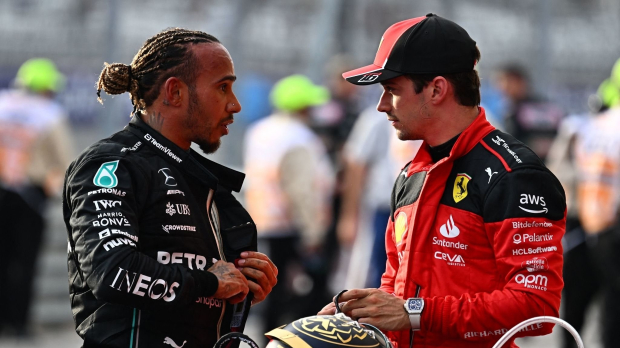 Leclerc's disqualification also meant that Norris was able to jump ahead of the Monagasque driver in the drivers' championship, proving what a super job the young Brit has been doing in 2023, particularly since the British Grand Prix.
In a post on his X account, Norris thanked Hamilton for his "gift" of second place, hilariously altering the picture he had taken with his third-place trophy.
P2. A nice little 100th GP gift ❤️ pic.twitter.com/iRfTg62e5l

— Lando Norris (@LandoNorris) October 23, 2023
McLaren thankful for rivals' mishaps
After a statement was released late last night saying that both Hamilton and Leclerc were being investigated, there was a nervous wait for teams up and down the paddock to see if their result would be improved.
Williams benefitted hugely from the eventual disqualifications that came, with both of their drivers going from no points to ninth and tenth place respectively, meaning Logan Sargeant was able to score his first ever point in F1.
Some believed Hamilton to have been robbed of what was a very good weekend performance from the seven-time world champion where he was once again able to show he has what it takes to still compete with the younger drivers on the grid.
Nevertheless, McLaren perfectly summed up the rollercoaster of emotions that many of their fans, and indeed fans of other teams, would have gone through last night.
Every papaya fan who is waking up right now... 😅#USGP 🇺🇸 pic.twitter.com/UkXQoMx7p5

— McLaren (@McLarenF1) October 23, 2023
READ MORE: Wolff and Hamilton break silence on STUNNING US Grand Prix disqualification