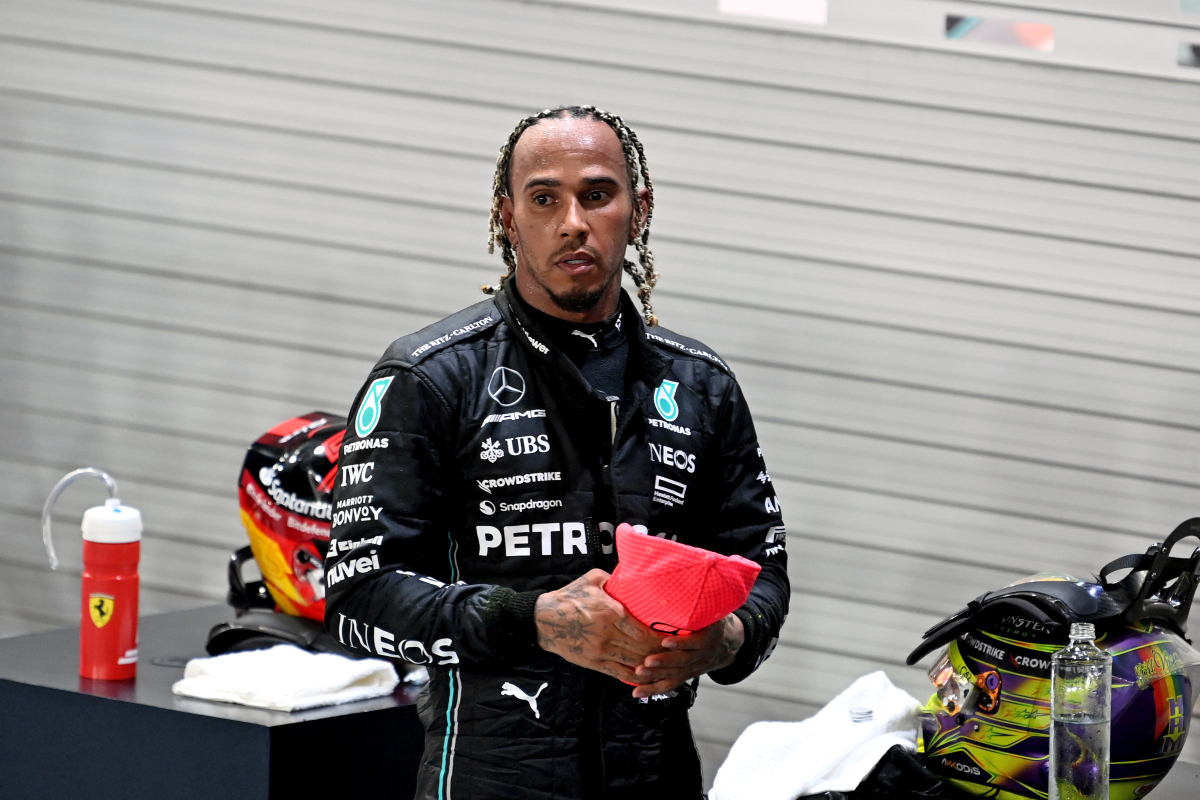 Hamilton admits being caught out over controversial new FIA fine ruling
Hamilton admits being caught out over controversial new FIA fine ruling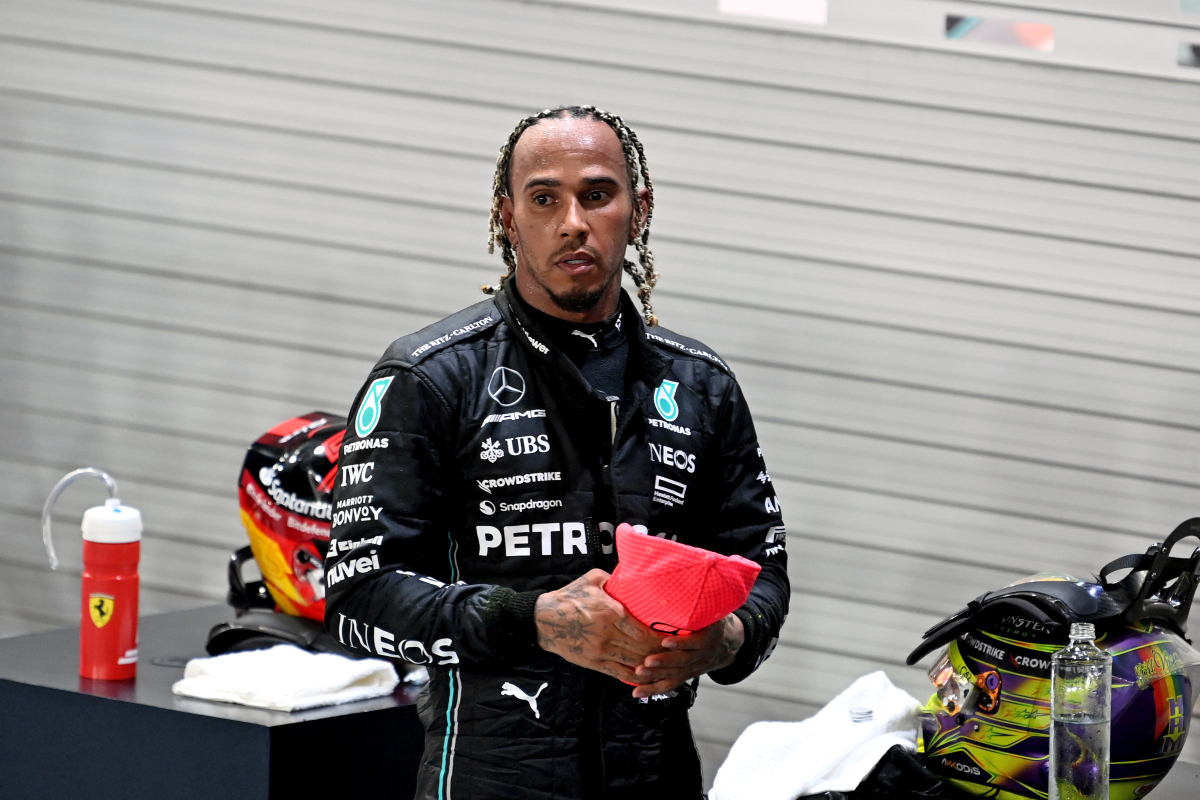 Lewis Hamilton has revealed that the 'only way' he'll pay the FIA's new maximum fine of €1million (£870,000) that has been branded as 'ridiculous' and 'obscene' by other drivers, is if he knows that the money is going to a good cause.
The FIA announced earlier this week at a meeting of the World Motorsport Council in Geneva that they would be quadrupling the maximum amount that Formula 1 drivers will have to pay for breaking the rules, rising from €250,000 to €1 million.
It was the first change of it's nature to be made for 12 years, and has been written into the FIA's International Sporting Code.
It has led to much uproar from drivers, including Hamilton, who wants to see exactly where the money will be going before he parts ways with his cash.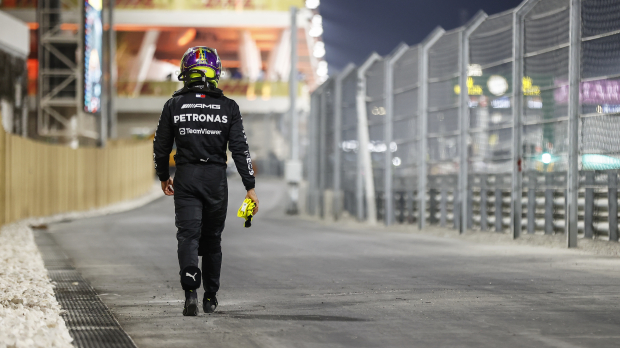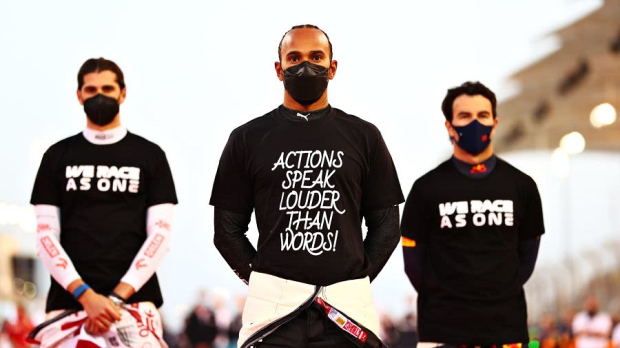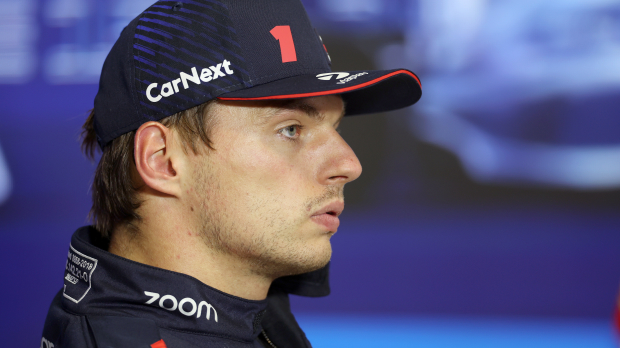 The seven-time world champion has recently been in trouble with the FIA for crossing the track at the Qatar Grand Prix after crashing out on lap one.
"It's the first time I've heard of it, I'm not really sure what it's referring to exactly," Hamilton spoke of the new ruling ahead of the US Grand Prix.
"When it comes to things like this, I really do think we need to be thinking about the message that this sends out to those that are watching.
"If they are going to be fining people a million, let's make sure one hundred per cent of that goes to a cause.
"There's a lot of money in this whole industry and a lot more that we need to do in terms of creating better accessibility, better diversity, more opportunities for people who wouldn't normally have the opportunity to get into a sport like this. So many causes around the world.
"That's the only way they'll get that million from me."
Russell: New F1 fines 'seem obscene'
There hasn't been any mention of exactly what a driver would have to do in order to be slapped with a €1 million fine, but three-time world champion Max Verstappen isn't happy with the distribution of fines.
"I would like to know what that offence can be! One mil!
"If touching a rear wing is €50k, then I would like to know what one mill is. Then maybe we can also sponsor the bottles of wine. I'll get ready."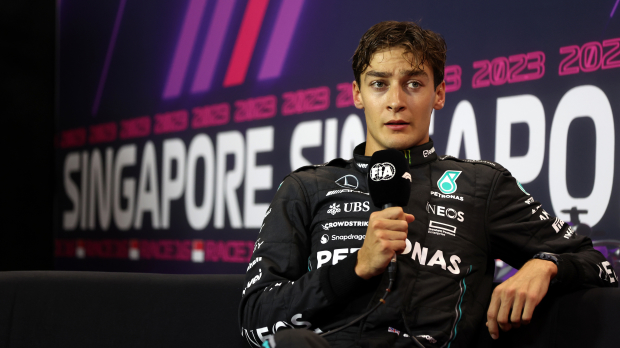 Hamilton's Mercedes team-mate George Russell is the director of the Grand Prix Driver's Association and provides a voice for all of his rivals on the grid.
"We've requested before from the FIA to hear what these fines are going towards, what causes they're going to," Russell told the media.
"It needs to be reinvested into grassroots, but so far, we've had no response on where that's going.
"So we'd love to get some clarity and transparency.
"If they truly believe a €1m fine is worthwhile and they're going to reinvest it into the sport, maybe one of the drivers who's been paid a lot is happy to pay that fine, but it seems obscene."
Magnussen: New FIA ruling 'sounds ridiculous'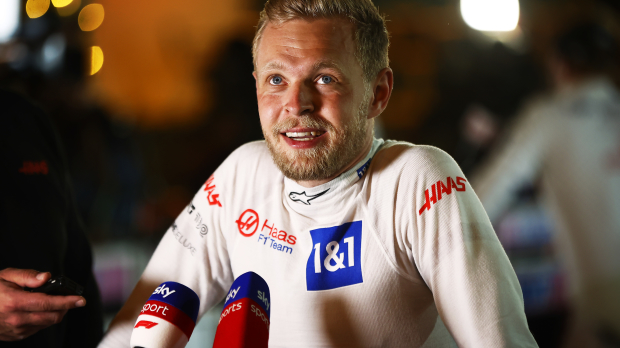 The five drivers that were all taking part in Thursday's press conference (Hamilton, Verstappen, Charles Leclerc, Daniel Ricciardo and Kevin Magnussen) all seemed to be stunned by the news, and hadn't even heard about it before being asked questions.
Haas driver Magnussen joked that he would 'disappear' if given the new maximum fine for an infringement in the rules.
"Yeah, I don't know what offence it is to be a million but that sounds ridiculous," he said.
"I mean, Charles can give his watch – but I would disappear, never to be found again."
AlphaTauri man Daniel Ricciardo, who is returning to the grid this weekend after missing five races due to a broken hand suffered at the Dutch GP, said that the new rules were 'scary'.
"I don't think there's much more to say. That's the first I'd heard. I think it's the first we all heard. So. Yep. Not sure. Scary!"
READ MORE: Sky Sports F1 pundit questions FIA over Hamilton treatment