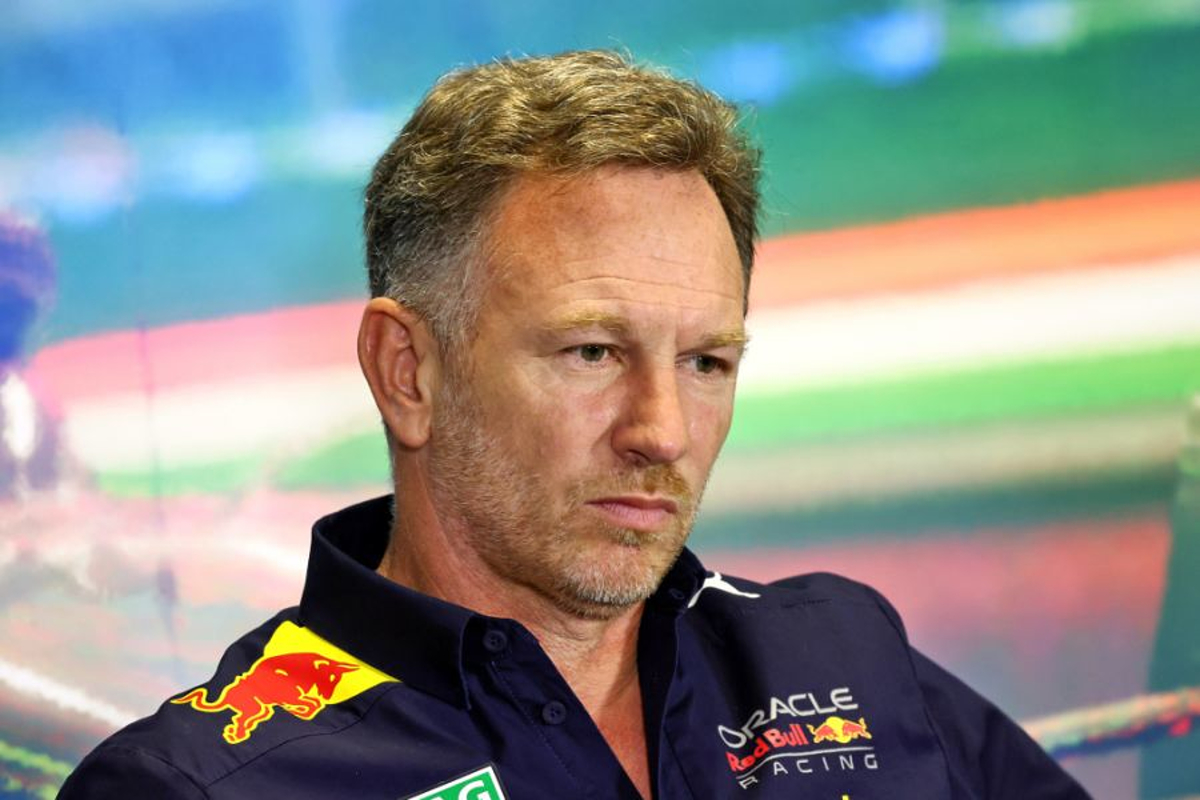 Horner demands FIA clamp down on penalties for THIRD CAR rule
Horner demands FIA clamp down on penalties for THIRD CAR rule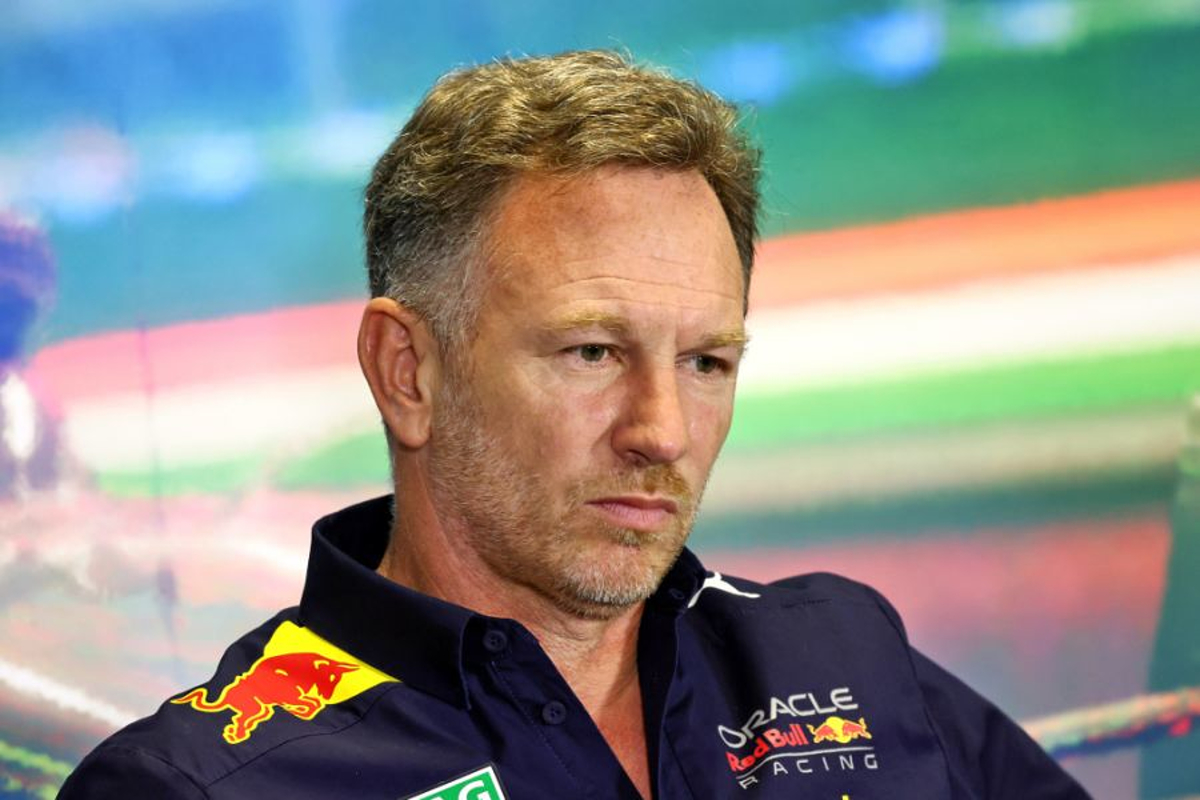 Red Bull boss Christian Horner has taken a shot at the FIA amid controversy after Sergio Perez was forced to start the Qatar Grand Prix from the pitlane for using a 'third car'.
In a freaky coincidence, an unusual penalty has been handed out to two separate drivers for two consecutive rounds.
First in Japan, Logan Sargeant received a penalty as a result of the extensive repairs done to his Williams after crashing heavily in qualifying. The FIA deemed that the use of a replacement chassis broke the ruling on the prohibition of a third car, with the repaired vehicle effectively constituting as a new car entirely.
Horner: Perez penalty 'far from ideal'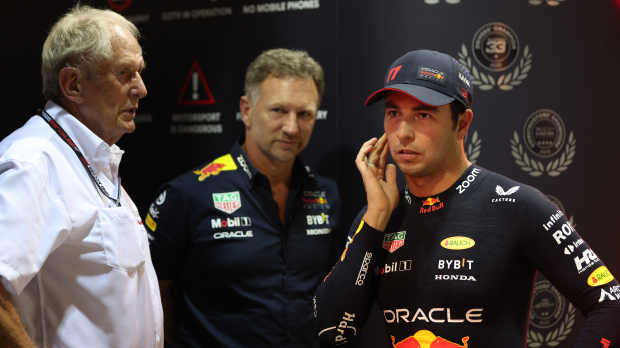 Just one race weekend later and Sergio Perez and Red Bull found themselves falling foul of the same regulation.
The Mexican's crash during the sprint race in Qatar left his RB19 with serious damage and in need of repairs. The subsequent changes made saw the FIA hand Perez a penalty of a pitlane start for Sunday's race, with team boss Horner taking particular issue with the ruling.
"I think it's something that team managers need to look at, something a bit more sensible, because now for two weeks with Williams and ourselves, it has been far from ideal."
READ MORE: Horner issued Perez 'bullying' warning over imminent Red Bull threat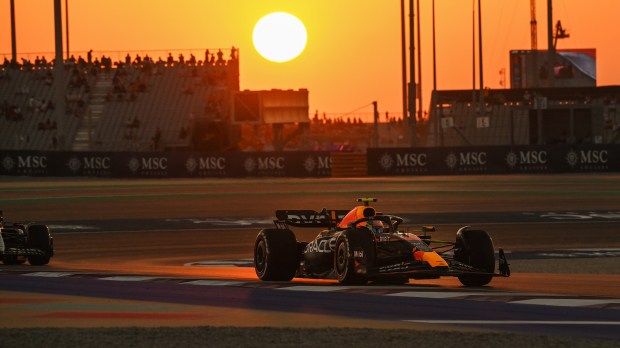 As Horner goes on to mention, the level of damage done in Perez's case was too great to avoid making hefty changes to the car. It seems that this need to repair the car left Red Bull with no choice but to risk taking the penalty in order to start the race.
"No chance. With the damage to the crash structure and so on, that would have been impossible… They did a phenomenal job to turn it all around."
With F1's cost cap leaving teams in need of more clean weekends than ever, this conflicting rule is only pouring salt in the wound of those who are forced to make costly repairs.
READ MORE: Red Bull confirm signing of talented driver for 2024