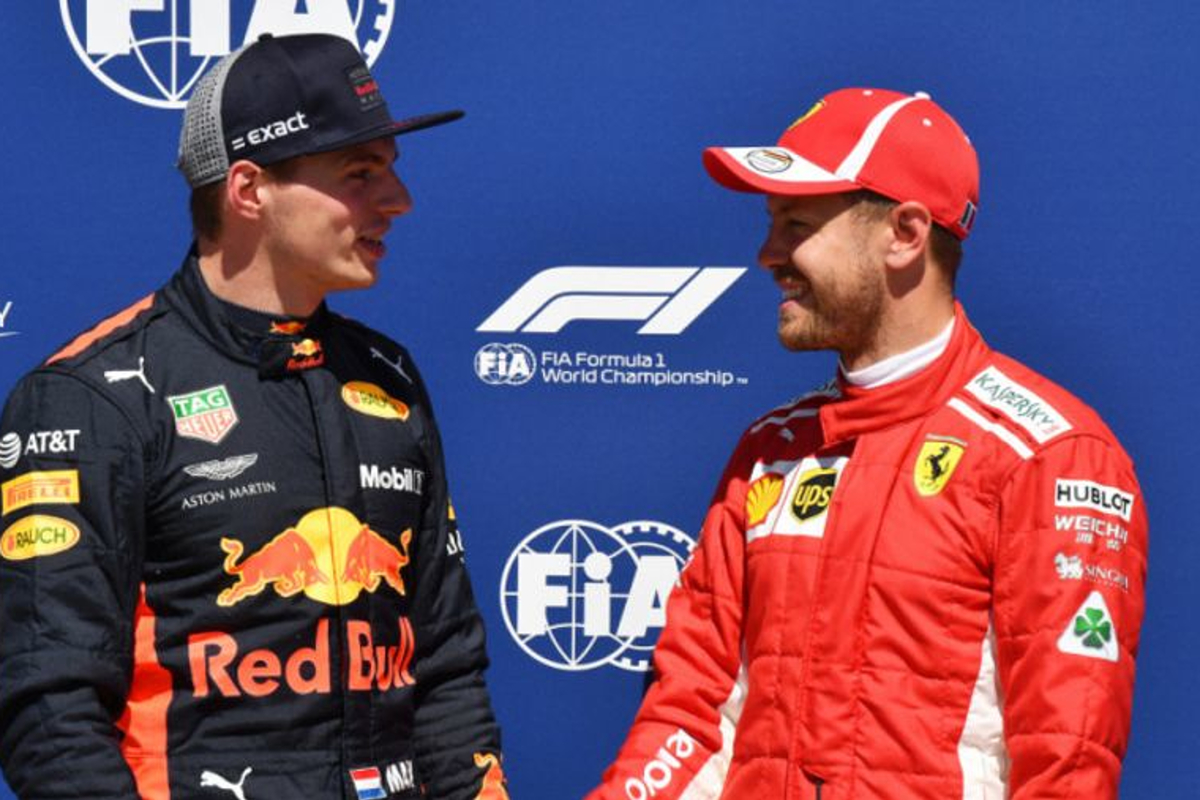 Horner issues shock Vettel verdict over Verstappen's F1 dominance
Horner issues shock Vettel verdict over Verstappen's F1 dominance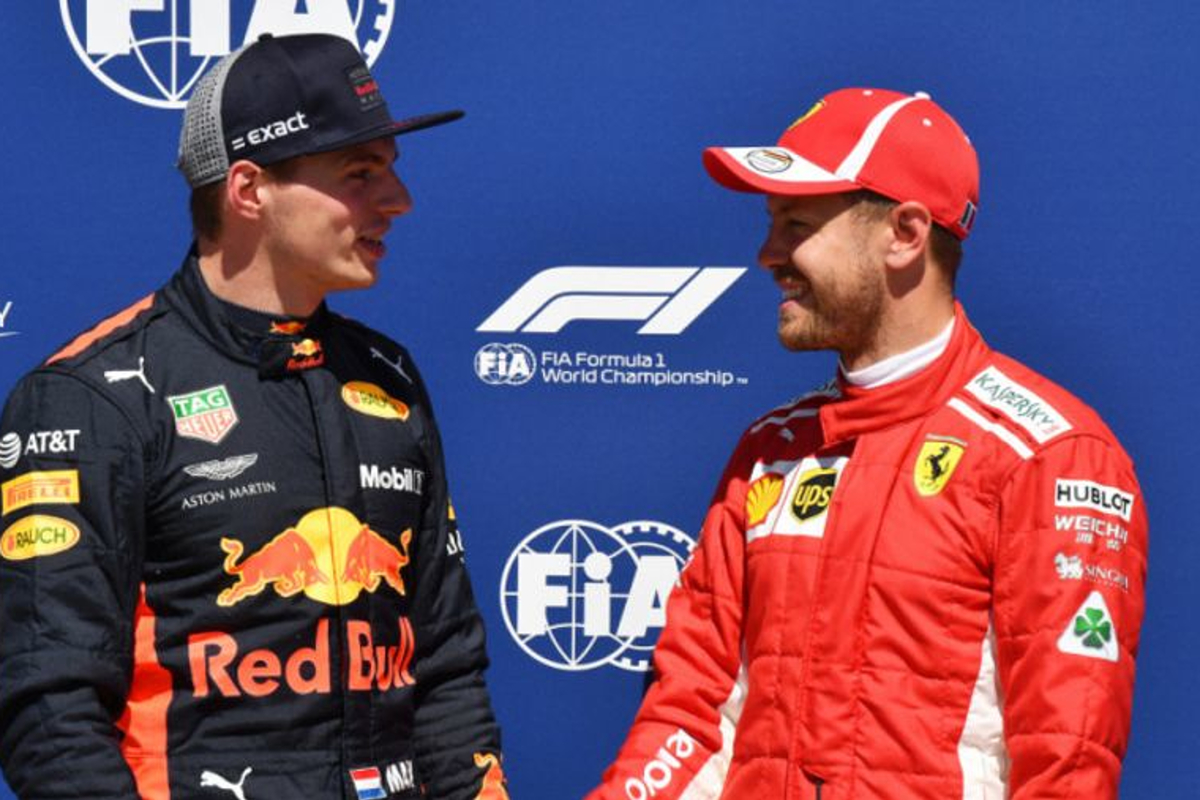 Red Bull boss Christian Horner has stated that Max Verstappen is already 'matching and exceeding' what Sebastian Vettel achieved with the team despite having one less drivers' championship.
After two years with Toro Rosso, a young Sebastian Vettel graduated to Red Bull where he began his hold on Formula 1 between 2010 and 2013. After finishing as runner-up to the Brawn GP of Jenson Button, Vettel responded with an epic title showdown victory at Abu Dhabi in 2010 to become the youngest champion in F1's history.
For the next three seasons, Vettel continued to dominate and break records. He would go on to achieve four consecutive titles altogether. This included the largest season-winning margin (155 points) and the most consecutive victories (nine-in-a-row). The combined strength of the German and his Red Bull machines could rarely be matched during this period.
READ MORE: F1 legend reveals how Abu Dhabi battle changed Verstappen
Fast forward a decade and we are beginning to see shades of something similar with another Red Bull star. Verstappen has just clinched his third drivers' title and would be considered as the favourite to win once again in 2024. While we have seen dominance in between, with Lewis Hamilton and Mercedes, the level of control that Verstappen commands over the rest of the field is extremely reminiscent of Vettel.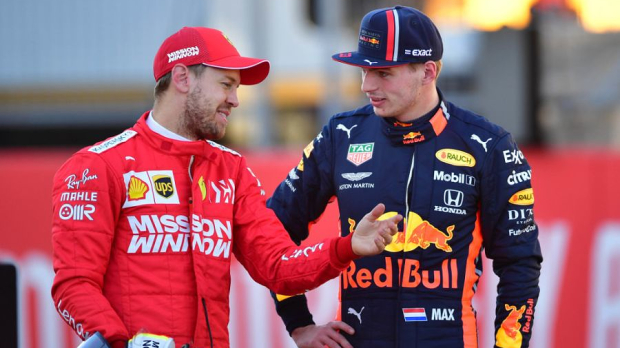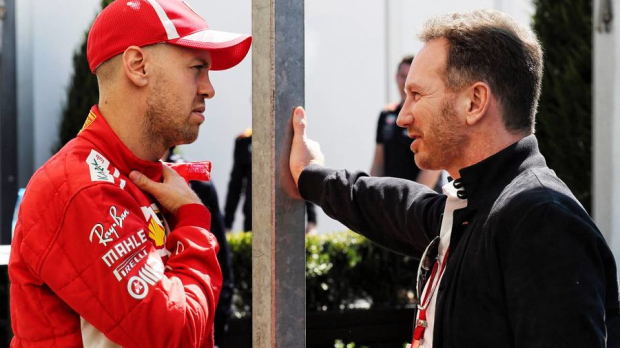 No one has had a better view of this comparison than Red Bull's team principal. Horner told Standard Sport about their similarities while admitting that Verstappen is even surpassing the success of Vettel.
"We've worked with some greats," he said. "Seb [Vettel] was an outstanding talent with the four world titles in a row he managed to achieve. It's a similar level of dominance with what Max is doing.
"He's a phenomenal talent to work with. With everything he's achieving, Max is absolutely matching and exceeding what Sebastian was able to achieve."
Horner: Verstappen a racing machine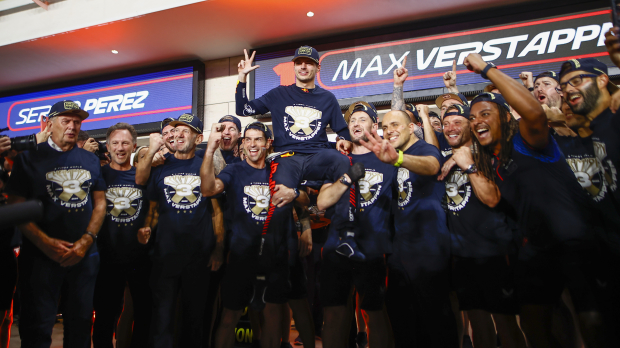 It may seem unfair to Vettel that his old boss is downplaying his achievements, however it is only to illustrate the uniqueness of Verstappen's current success. After all, the Dutchman has gone on to break a number of records that Vettel set, including the two mentioned previously.
"He's just a racing machine," Horner continued. "He's immensely talented, but it's not just about the natural talent, but also the mental strength that he has.
"To deliver at high-pressure moments, in and out laps, changing conditions, racecraft, decisive moments when they matter and being able to read the race. He's always one step ahead and without [making] mistakes."