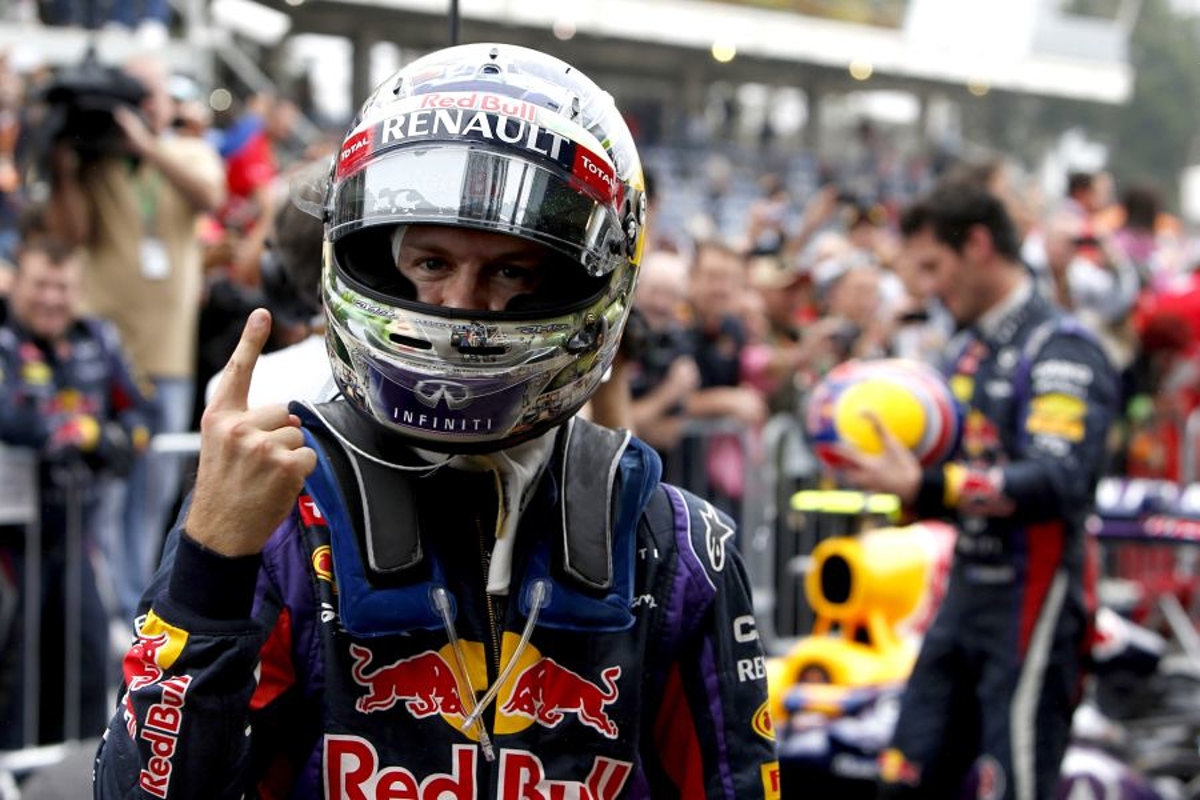 Former F1 team boss reveals Red Bull nearly MISSED out on signing Vettel
Former F1 team boss reveals Red Bull nearly MISSED out on signing Vettel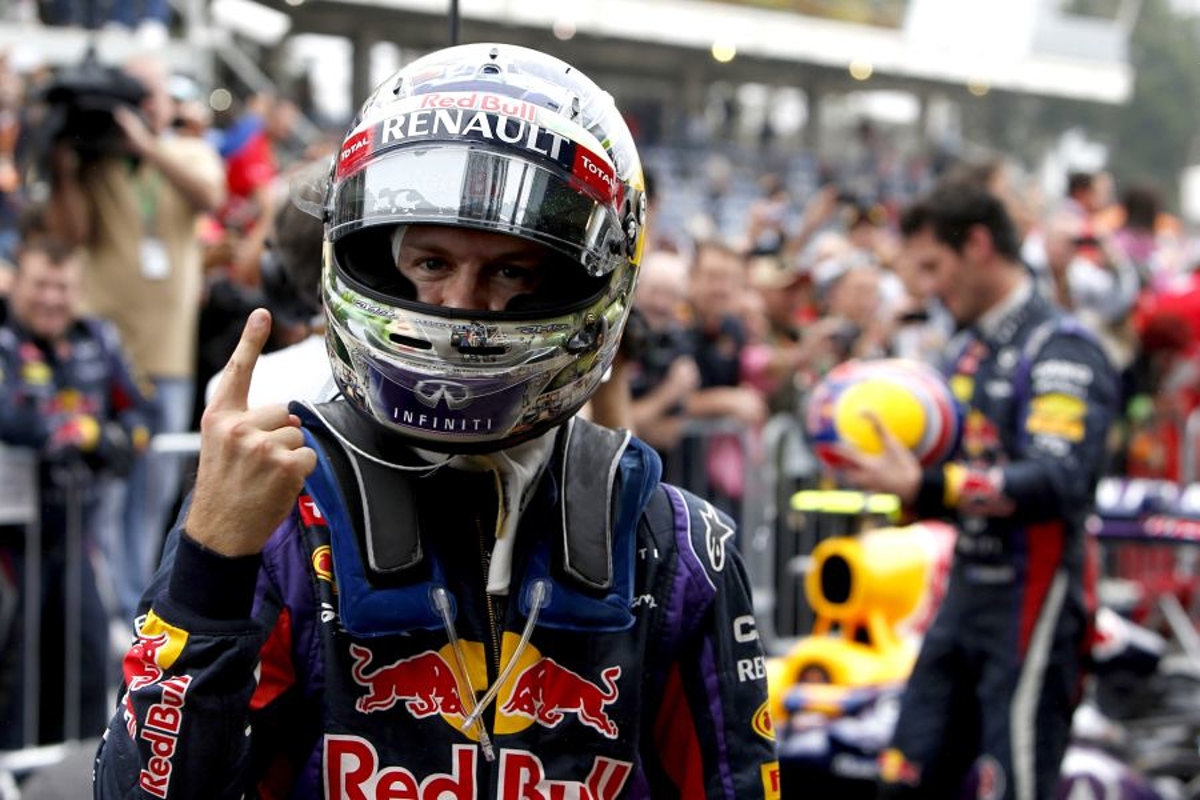 Sebastian Vettel could have been signed by BMW in 2007, denying him the chance to win his incredible four world championships at Red Bull.
Vettel made his Formula One debut for BMW at the United States Grand Prix in 2007, but raced just once for the team as a replacement for Robert Kubica following his horrific crash at the previous race in Canada.
But just four races later the German was racing for Toro Rosso, as part of their tie-in with the Red Bull team having replaced Scott Speed and it would lead him on the path to join the main team where he would win four consecutive championships between 2010 and 2013.
Vettel's fork in the road
Former BMW team principal Mario Theissen admits though that the team could have effectively blocked his route to Red Bull by offering him a full-time drive, despite admitting that applied ownership of the German was split between the teams, Theissen was happy to share Vettel with Red Bull.
READ MORE: Vettel set to RETURN to wheel of an F1 car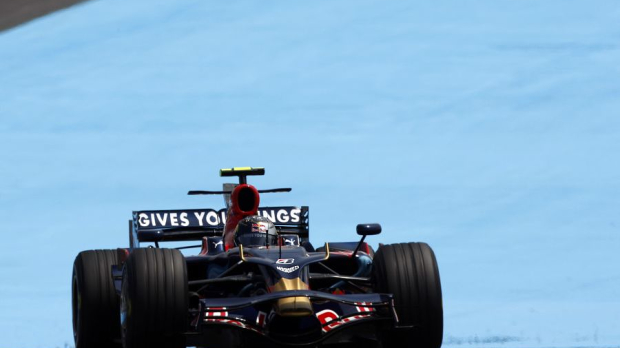 "Yes, absolutely. Red Bull was I have to say, they looked after Sebastian even in his karting years. We were happy to join and educate him on BMW and Red Bull side", he told the Beyond the Grid podcast.
"I even remember, in his Formula BMW days, we had quite a good education programmes for all the drivers, which he took part in. At the same time, Red Bull had something similar, which he took part in as well.
"Of course, we could have offered him a race seat as well. But that was not the right move in my way, because in 2007, we were close to becoming a winning team. We were quite strong already. And we had high expectations for 2008. And with Nick [Heidfeld] and Robert [Kubica], we had a strong team at that time.
"Sebastian was a 19 year old kid, and it was too risky, in my view to put him in the car instead of one of the two experienced drivers. So it was only natural not to block him. But let him take the chance with Red Bull and Toro Rosso at that time. There was never was a contract between Red Bull and BMW. It was just a handshake agreement."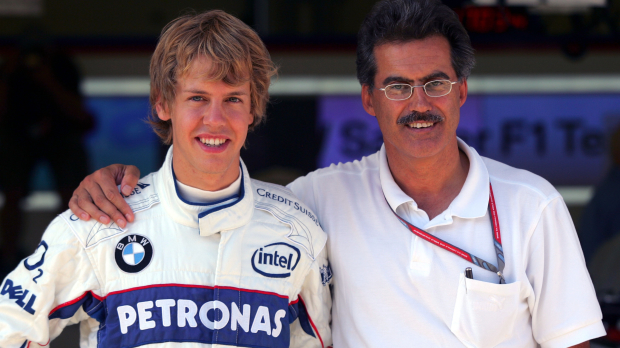 Theissen though was keen to point out that despite letting Vettel slip through his fingers, he was always impressed with his application, leading to him being given his initial role at BMW as a test driver – taking part in his first F1 session at the Turkish Grand Prix in 2006.
He added: "I met him at the age of 14 in the Formula One paddock. He was ripping my shirt and saying, 'I'm Sebastian. Next year. I'll be with you in Formula BMW.' I had a very close relationship with him. And those days he showed me his approach. He even visited us at home and we did some running at five in the morning. He took record of every test he did at the age of 16. Unbelievable.
"He was really professional and determined. But we had an agreement with Red Bull. Both BMW and Red Bull sponsored Sebastian and helped him through his career. And so when the opportunity arose with our team, he became our test driver."
READ MORE: The stat that GUARANTEES Red Bull will win both world championships