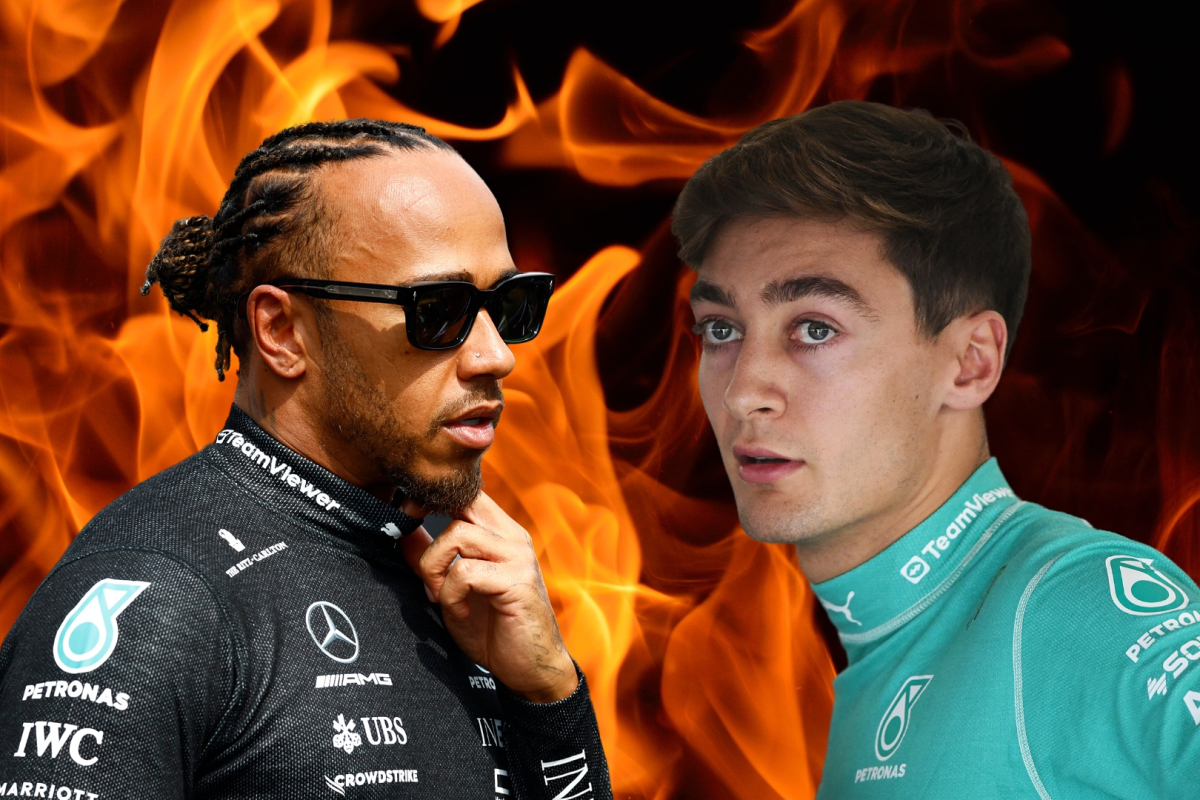 F1 rival admits Hamilton mistake had 'big consequences' for Mercedes
F1 rival admits Hamilton mistake had 'big consequences' for Mercedes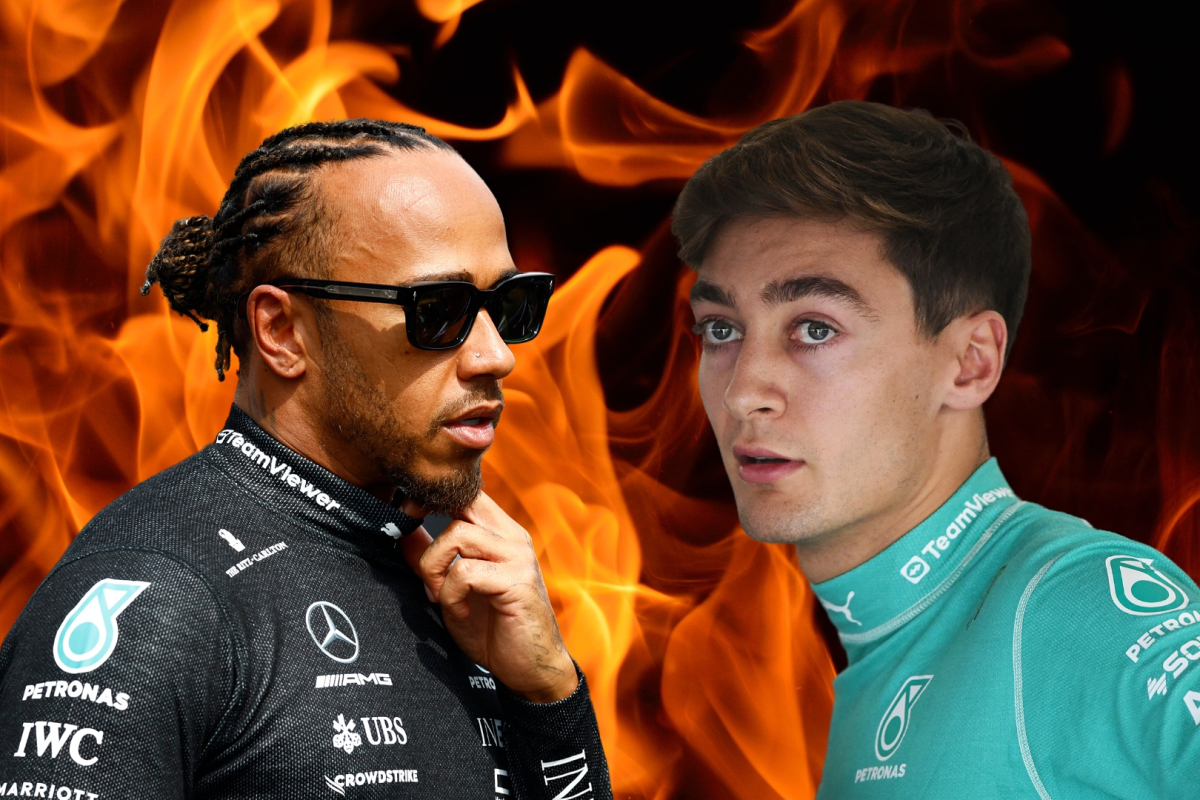 Former Formula 1 world champion Nico Rosberg has said that Lewis Hamilton 'miscalculated' his move on George Russell at the start of the Qatar Grand Prix, leading to 'big consequences'.
The seven-time world champion collided with his team-mate on lap one of the race, as he tried to sweep round the outside of both Russell and Max Verstappen.
Hamilton ended up in the gravel and out of the race, whilst Russell's chances of a podium finish were ruined, although he did manage to come through the field to take a very good fourth position.
After the race, Hamilton accepted full responsibility for the crash, and apologised to both Russell and his team for the mistake.
Rosberg, who himself came to blows with Hamilton on several occasions when they were team-mates at Mercedes, has had his say on the incident, emphasising Hamilton's role in the crash.
"There isn't that much to discuss," he told Sky Germany.
"It's relatively one-sided. Lewis was trying hard since he was on softs. He was fast enough to try to get past Verstappen but I think he miscalculated and came a bit too early and they were three drivers there.
"He made a small mistake that had big consequences."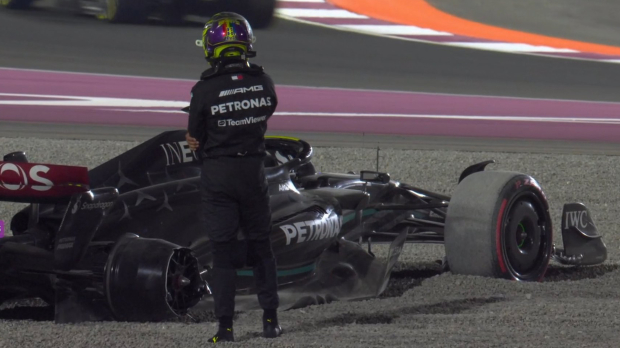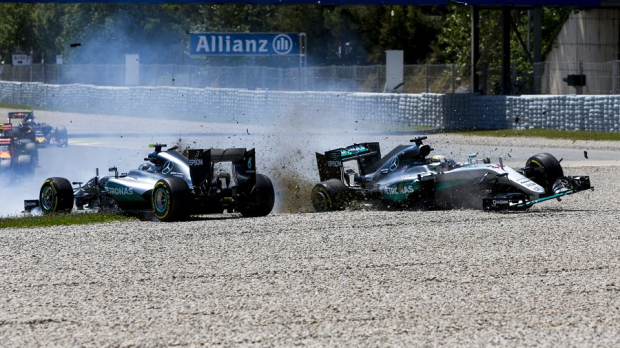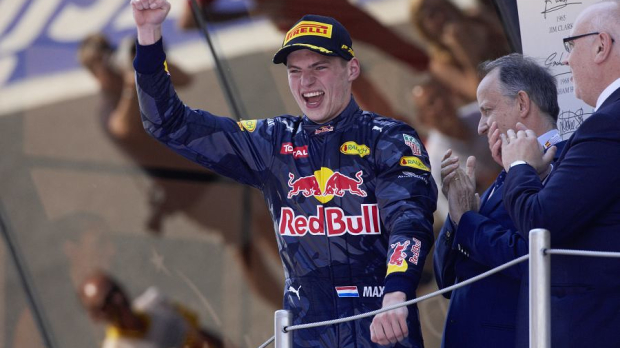 Rosberg: 'This can't happen'
Rosberg's rivalry with Hamilton stretches back to 2014, when the pair were scrapping for the world championship title.
On several occasions that season there was contact between the pair, but it wasn't until the 2016 Spanish Grand Prix that the tension boiled over.
Whilst attempting to get past his team-mate, Hamilton got onto the grass and spun around, finishing his participation in the race and taking Rosberg with him. This allowed Verstappen to claim his first ever race victory, aged just 18.
Mercedes team principal Toto Wolff was furious at the pair for letting their personal goals get in the way of the team, and stricter rules were placed on them going forward in their championship battle.
In the end, Rosberg went on to win the 2016 championship, before retiring aged just 31.
"Things like this can't happen," the German continued. "One can argue that Mercedes gave the driver on the back soft tyres and that obviously lead to the issue. Lewis with the softs had to be aggressive, or he would have fallen back."
READ MORE: Toto Wolff: Net worth, wife and career profile of Mercedes giant