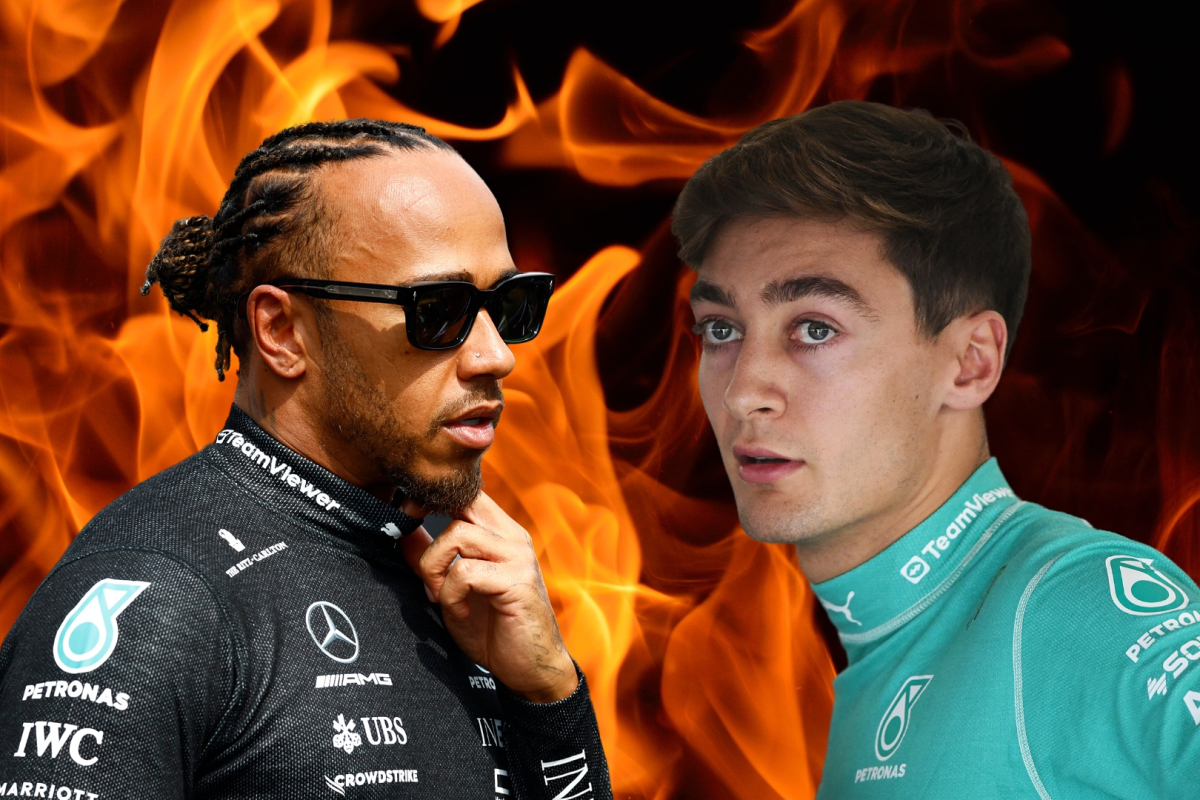 'Russell and Hamilton will never be the same after this' - Fears for Mercedes duo after Qatar collision
'Russell and Hamilton will never be the same after this' - Fears for Mercedes duo after Qatar collision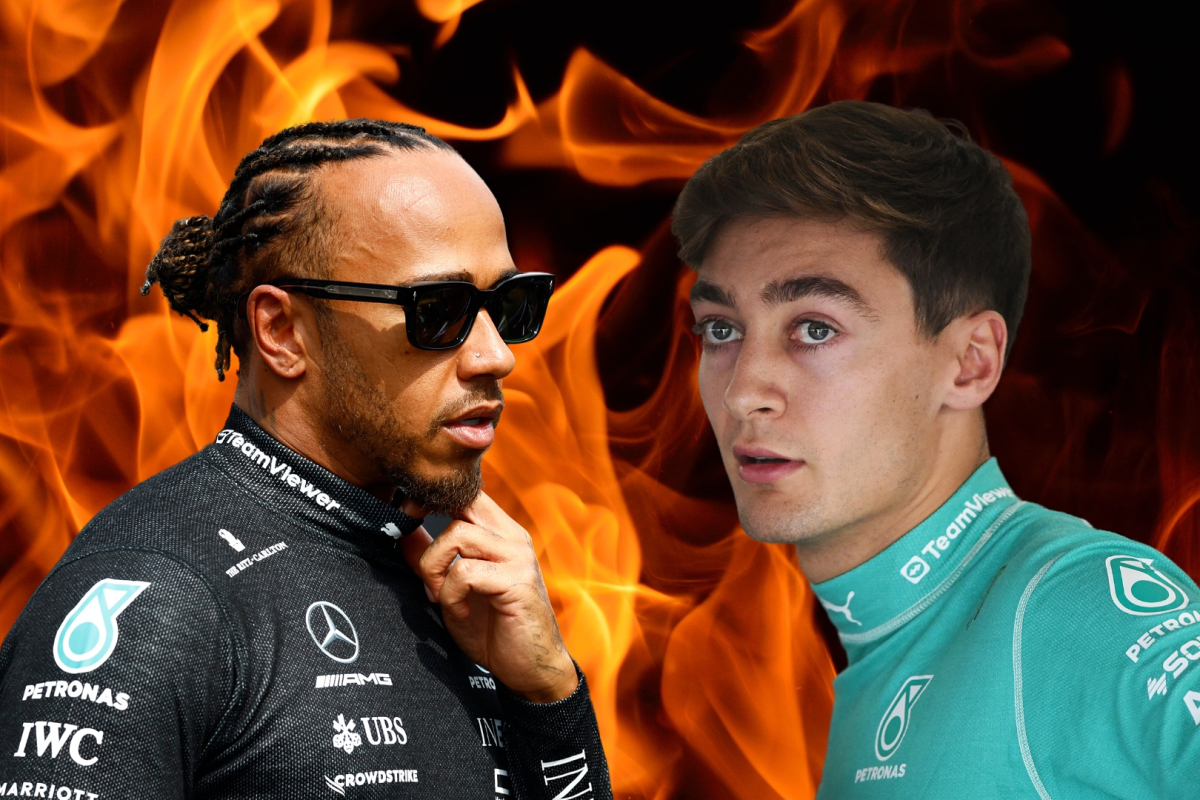 Formula 1 fans are concerned that the first-turn collision between Lewis Hamilton and George Russell could have a long-lasting effect on the duo.
Both drivers were battling Max Verstappen at the start of the Qatar Grand Prix and with Hamilton trying to overtake on soft tyres, leaving his team-mate with nowhere to turn.
At the time, Hamilton said "I've just got taken out by my own team-mate," but later told Sky Sports "I'm happy to take responsibility."
Despite Hamilton taking the blame for the collision which also impacted Russell's race, some fans on social media believe that the seven-time World Champion was not at fault and that he could have taken the lead in the race had Russell eased off.
Others are worried that the lap one drama might also be one that lingers in the Mercedes camp, as Hamilton and Russell are now rivals as well as team-mates.
It was also pointed out that Valtteri Bottas never had any such incidents with Hamilton when the pair drove together at Mercedes, spending five years as team-mates and avoiding this kind of drama.
F1 Twitter's reaction to the Hamilton-Russell collision:
The dynamic between George Russell and Lewis Hamilton will NEVER be the same after this pic.twitter.com/IYlEYaC6uZ

— Laura 🇫🇮 77 - 81 (@laurabwoahs) October 8, 2023
Russell has ended Hamilton's 100% points scoring record this season as well…

— Joseph (@LH44Joseph) October 8, 2023
Valtteri Bottas and Lewis Hamilton never crashed in their 5 years as teammates. #F1 https://t.co/VNxnGh4WQC

— Unicorn🦄 (@hamburgerh0tdog) October 8, 2023
At this point it was really just a matter of time that Russell and Hamilton crash into each other.

— Stefanie (@fastpitstop) October 8, 2023
That's quite frankly ridiculous. SURELY Russell, Hamilton and Mercedes KNEW AND DISCUSSED Lewis on softs was always going to get a better launch. Why would Russell defend him?

Utterly, utterly ridiculous

— DRS Open Podcast (@DRSOpenPod) October 8, 2023
Why is Russell still trying to fight Verstappen when he knows Hamilton is going to be coming round his outside? Hamilton on the Softs should be let through anyway https://t.co/lN2aP95blr

— Joseph (@LH44Joseph) October 8, 2023
Toto Wolff with Geeorge Russell and Lewis Hamilton #QatarGP pic.twitter.com/vgJrwRovmJ

— Mahir 🇹🇷🇬🇧 (@ScrewderiaF1) October 8, 2023
Hamilton and Russell collide on lap 1 😱#F1 #QatarGP pic.twitter.com/zNtKbkkFtD

— F1 Portrayed By Top Gear (@TopGearFormula1) October 8, 2023
george russell ruining lewis hamilton's race every time he has a chance of winning needs to be studied.

— elle (@HAMLEWISIRR) October 8, 2023
Lewis Hamilton was ahead of Max Verstappen and George Russell at the start. #f1 #QatarGP pic.twitter.com/Gqb5wxb3u3

— Unicorn🦄 (@hamburgerh0tdog) October 8, 2023
READ MORE: Who is Angela Cullen? Confidante and rock for F1 icon Lewis Hamilton