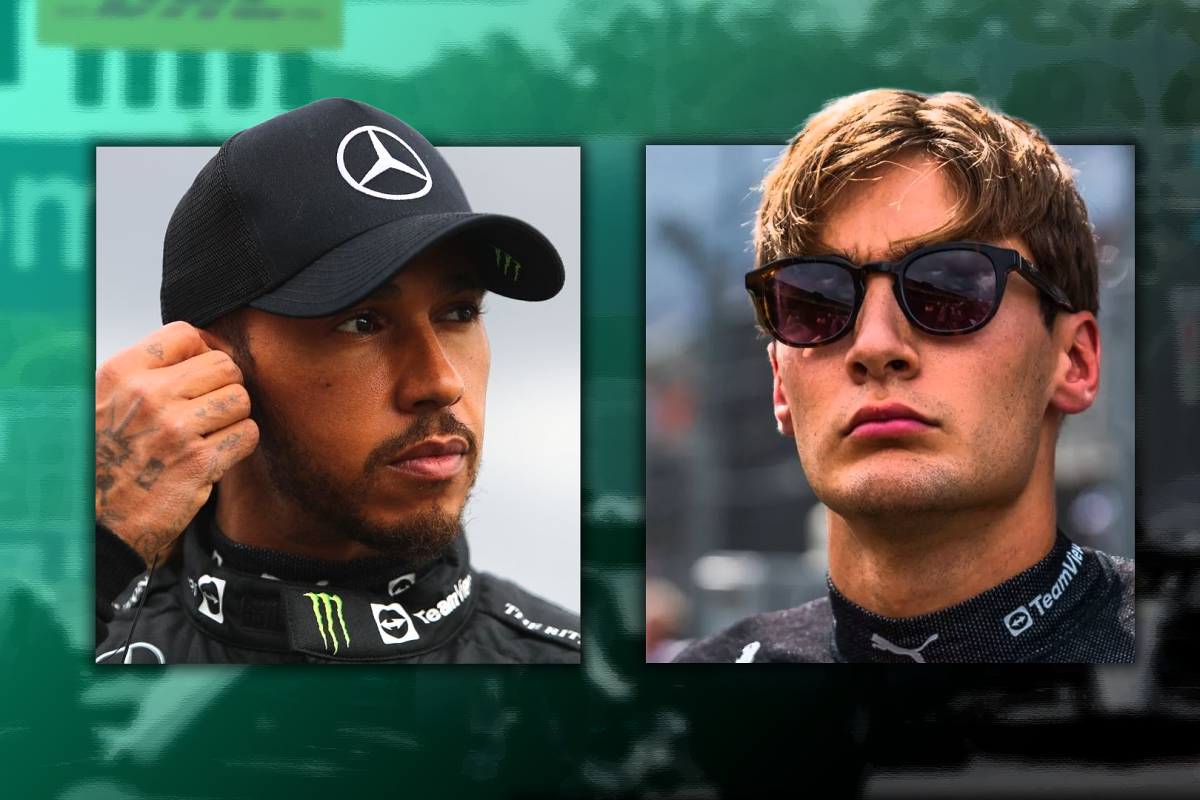 Mercedes admit Russell/Hamilton clash 'seriously compromised' strategy
Mercedes admit Russell/Hamilton clash 'seriously compromised' strategy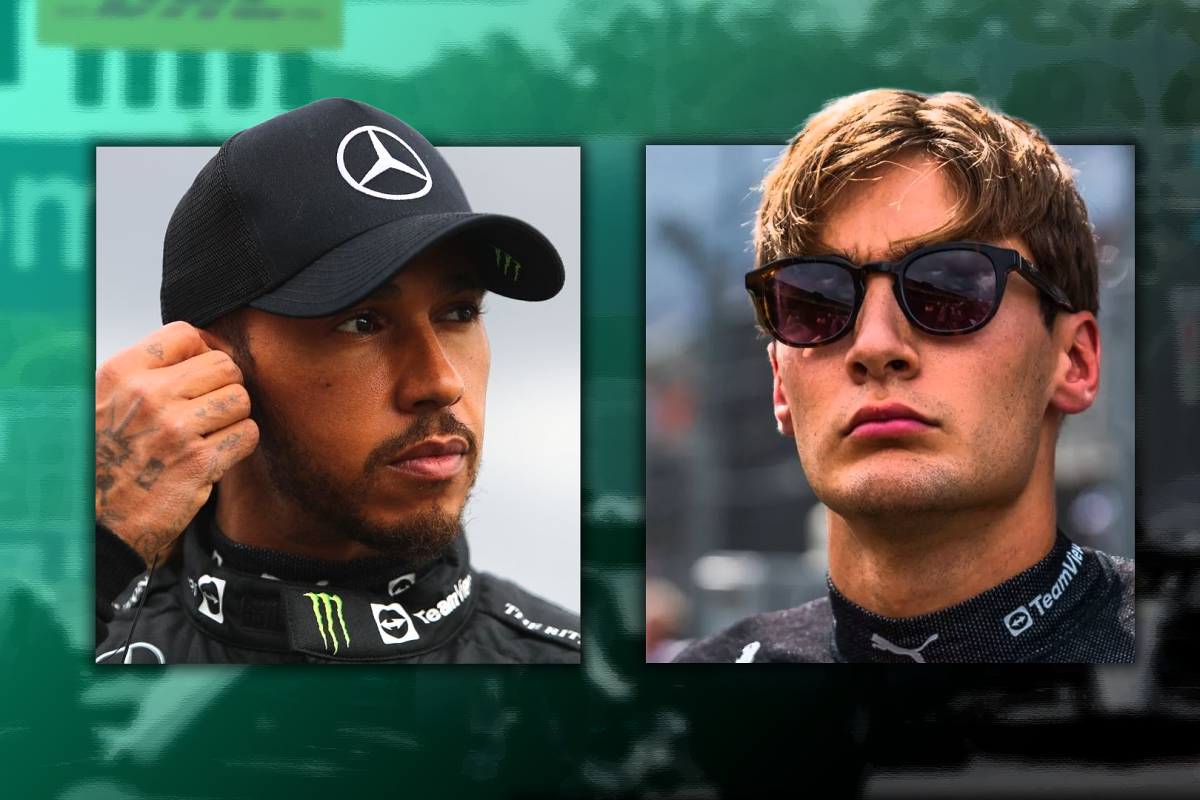 Mercedes have revealed how George Russell's controversial clash with Lewis Hamilton at the Qatar Grand Prix 'seriously compromised' his race.
The British drivers tangled in the first lap of the race, as Russell attempted to overtake Max Verstappen and Hamilton took a shot at slipping past both of them in the fray.
Unfortunately, the Mercedes cars clipped one another a spun, with Russell able to regain control but Hamilton ended up in the gravel and out of the race.
Russell clawed his way back during the race, managing P4 by the end, but Mercedes have now said that the incident combined with Qatar's unusual tyre rules impacted Russell's race severely.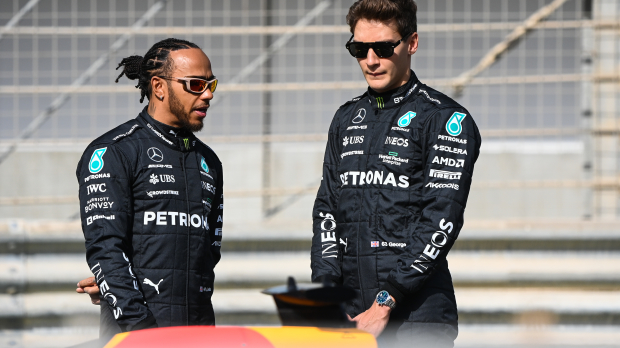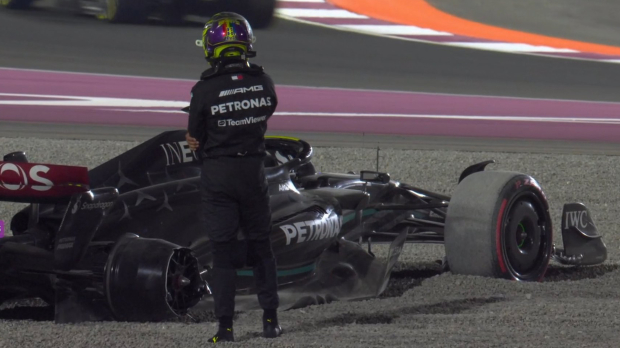 Safety concerns mean new rules
Because of safety fears about the tyres following the discovery of a 'separation in the sidewall' of tyres on Friday, rules on tyre life and new track limits were introduced over the weekend.
Rosie Wait, head of race strategy for Mercedes, said on the team's website that the rule alterations 'only amplified the challenges' of the weekend.
She explained: "The possible rule changes only amplified the challenges of the sprint weekend even further.
"We could have done lots to prepare on Friday, but no one knew there was anything to prepare for. On Saturday night we knew that it might happen, but we didn't know for sure.
"You've already got a lot of work to fit into the time, so we had to decide how much to let the potential rule change distract from our normal work."
The newly imposed 18-lap maximum for tyre stints during the race made it difficult for the team, with Wait admitting that Hamilton was most affected in terms of potential performance.
She said: "We'd put more laps on our tyres than most. We were at the worse end of that deal and Lewis in particular was affected. He was going to be strategically constrained and that really pushed us to start on the soft tyre."
How the lap-one crash changed the game
Wait explained that because of the crash early on, after which Russell was left with a puncture and the team were one car down, the driver's strategy had to change.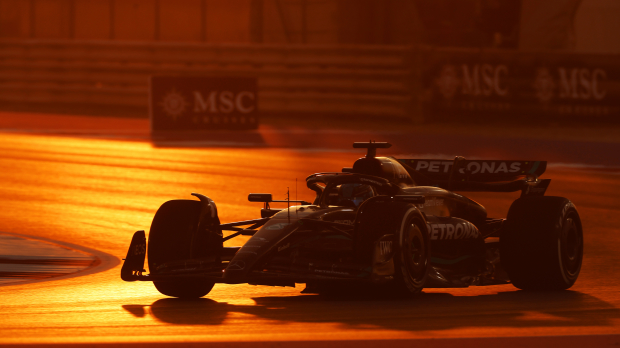 She said: "By regulation, it forced us on to a four-stop race. It seriously compromised him in terms of the fastest way of getting to the end.
"George put in some brilliant moves though and it was a really strong effort. We did a lot of pit stops and we made the most of what we could with the strategy, mostly geared around trying to be in a position to capitalise on safety cars."
READ MORE: EXCLUSIVE: Verstappen setup quirk which allows Red Bull to make car even fasters