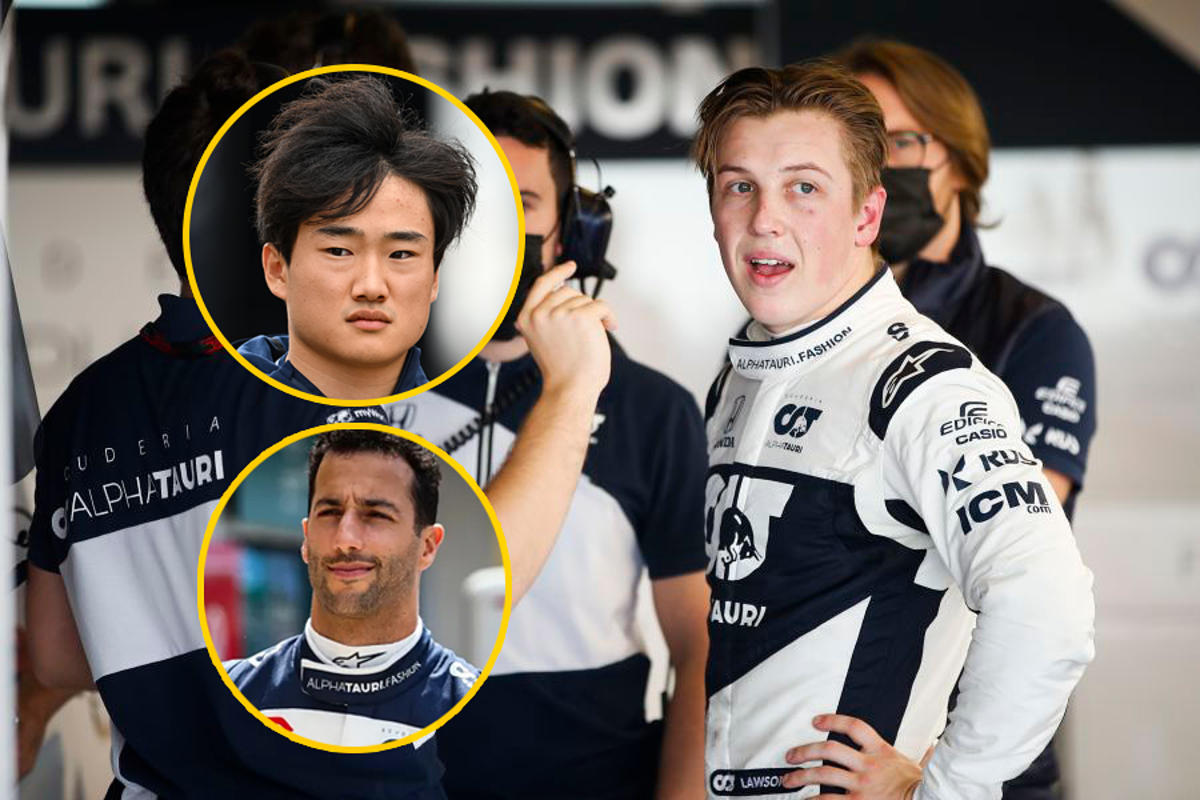 Ricciardo and Tsunoda deals symbolic of Red Bull failings with AlphaTauri decision making
Ricciardo and Tsunoda deals symbolic of Red Bull failings with AlphaTauri decision making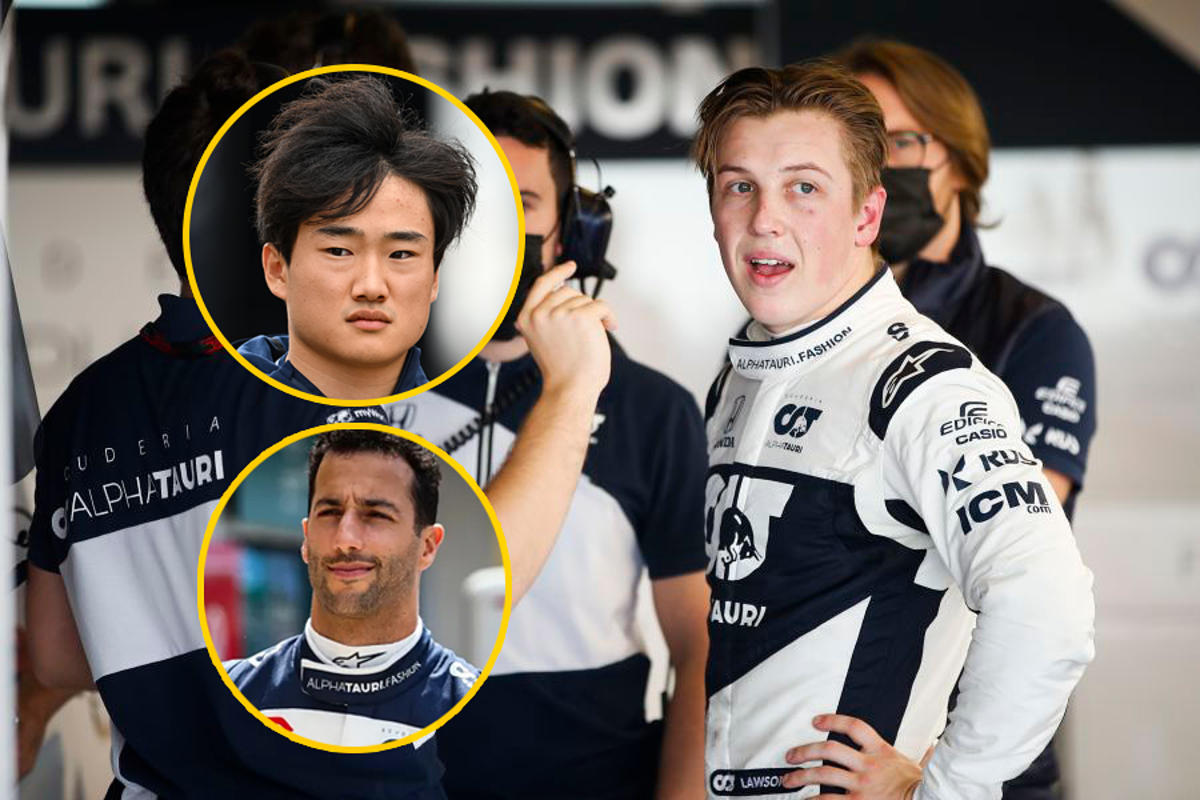 Common wisdom says there are two sides to everything. That's very clearly nonsense (ever seen a pyramid, smart boy?) but it does ring true in the case of AlphaTauri's decision to hand new contracts to Daniel Ricciardo and Yuki Tsunoda.
The first side first. The decision is obviously the right one, because the team have invested years worth of time and resources into both of them, and Liam Lawson wasn't really meant to be race ready just yet – he still needs some time to ripen, or mature, depending on whether you consider New Zealanders a type of fruit or a type of wine.
With doubts about whether Sergio Perez will finish out the 2024 season, deepened by yet another poor performance in qualifying on Saturday, Ricciardo is the ideal man to have race-ready to slot into the big chair if things go poorly again for the Mexican.
He knows the team, he knows the workflow, and the fans love him. He grins like he's got a slice of cantaloupe surgically affixed to the inside of his mouth, while Checo broods. It's a great PR win.
Tsunoda, too, is a fan favourite. That's never more clear than this weekend, in his – and Red Bull partner Honda's – home race, and keeping your key working associates happy is never a bad thing. Still only 23, the Japanese driver has gone from being hugely outperformed by his team-mate Pierre Gasly last year to being the team's primary point scorer in 2023.
That's the first side, the side that the team, Franz Tost and all, will try to get behind. But it's not the only side.
The other side of AlphaTauri's contract announcement
Danny Ric's new contract? Maybe bad, actually
There's an equally compelling – maybe more compelling – case that Red Bull and AlphaTauri have just put themselves in the least advantageous position possible for their 2024 rebrand.
Put simply, a 34-year-old driver with well over 200 races under his belt has absolutely no place at what is ostensibly a development team. Giving Ricciardo a little dart in the second half of this season made some sense, making sure he's up to the task of stepping into an F1 cockpit when required, but bringing him back again for a full campaign is asinine.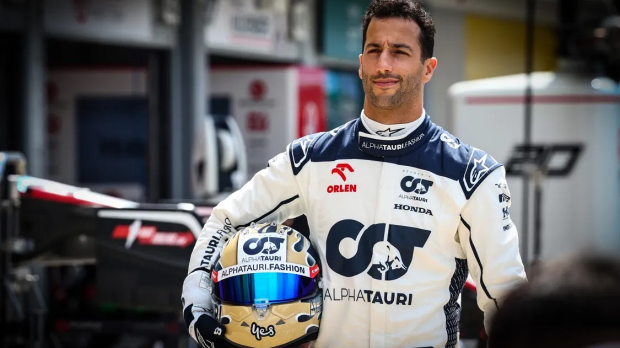 Helmut Marko knows everything he needs to know about Daniel Ricciardo. Christian Horner knows everything he needs to know about Daniel Ricciardo. Even Max Verstappen, the Australian's team-mate in waiting should Perez falter, knows everything he needs to know from their three seasons together.
Since actions speak louder than words, we know all we need to know too. Marko and Horner don't think that Ricciardo's good enough to be brought back to Red Bull to be a full time driver for the senior team – if they did, they'd have done it.
It puts both them and him in this odd buffering stage, the Australian grinning maniacally in a little box that reads 'break glass in case of Checo melting down again' on the frontage, and the team wasting a development seat for a full year on a driver who doesn't have a long-term future with them.
READ MORE: Christian Horner: The Red Bull giant and 'Drive to Survive' star
Yuki Tsunoda's new contract? Also bad, actually!
All of that might be forgivable, understandable even, if he was there to help guide a raw, inexperienced, top-notch prospect through the early stages of their F1 career in the second car. That's...also not what he's doing. The blame for that can be laid squarely at the feet of Nyck de Vries. Bare with us.
2024 will be Tsunoda's fourth year with the team. In his first, he looked awful. In his second, he was merely 'bad'. His third looked like he was making real progress as the team's 'lead' driver, grinding De Vries into the dust and outqualifying him 8-2.
It's likely around that time that renewal talks started, with the team satisfied that they had an improving driver on their hands. Sure, Tsunoda wasn't getting many points, but the car was bad! Just look how badly his team-mate was doing in the same machine!
After those first ten races though, De Vries got the chop and Tsunoda had to be compared to someone who didn't drive like he was trying to solve a Rubik's Cube with his elbows in the cockpit. The difference, immediately, was pretty stark.
Rather than have a clear advantage, he looked like the junior driver again. De Vries' performances had been masking the fact that Tsunoda was still the driver he'd been for his first two seasons.
At that point, excuses could still be made. Ricciardo is a multiple race winner, someone who's showcased serious pace in the past. Being put back in his box by the Australian was a little chastening, sure, but not a disaster, and no reason to shelve the contract talks.
Honestly, Tsunoda might be the least lucky driver on the grid this season. The universe, not content with clearing a path for one replacement driver to show him up, snapped a bone in Ricciardo's hand and plonked Liam Lawson in the sister AlphaTauri.
Within three races, Lawson had made it into Q3 on pure pace (something Tsunoda had done twice all year and achieved for a third time just hours later, thanks for forcing the edit Yuki) and secured the team's single best finish of the season in Singapore.
Being shown up by an experienced race winner is one thing. Being shown up by a 21-year-old rookie who's never raced at that track before is quite another – especially not when you get bounced out in a first lap collision.
If the Ricciardo performances were a sign that Tsunoda wasn't the driver Red Bull had hoped, Lawson's have been a flashing neon sign accompanied by a full firework display and marching band. But they were too far down the road with the renewal! They've got themselves stuck in a Saw trap of their own making!
So that's what Red Bull have given their development team for 2024. A veteran driver who isn't going to get any better, and the third best driver who's sat in their car this season. If Lawson jumps ship – surely tempting, given that Williams are absolutely not committed to Logan Sargeant – they'll have aimed both barrels at their own feet and blown them clean off*.
(*Not to get out of the Saw trap. It's not that trap. Think of one of the other ones. The reverse bear trap or something, use your imagination.)
With the future of their senior team's second driver in serious doubt, they couldn't have picked a worse time to do it. Max Verstappen will continue to prosper, no doubt, but the sands have started to shift at Red Bull.