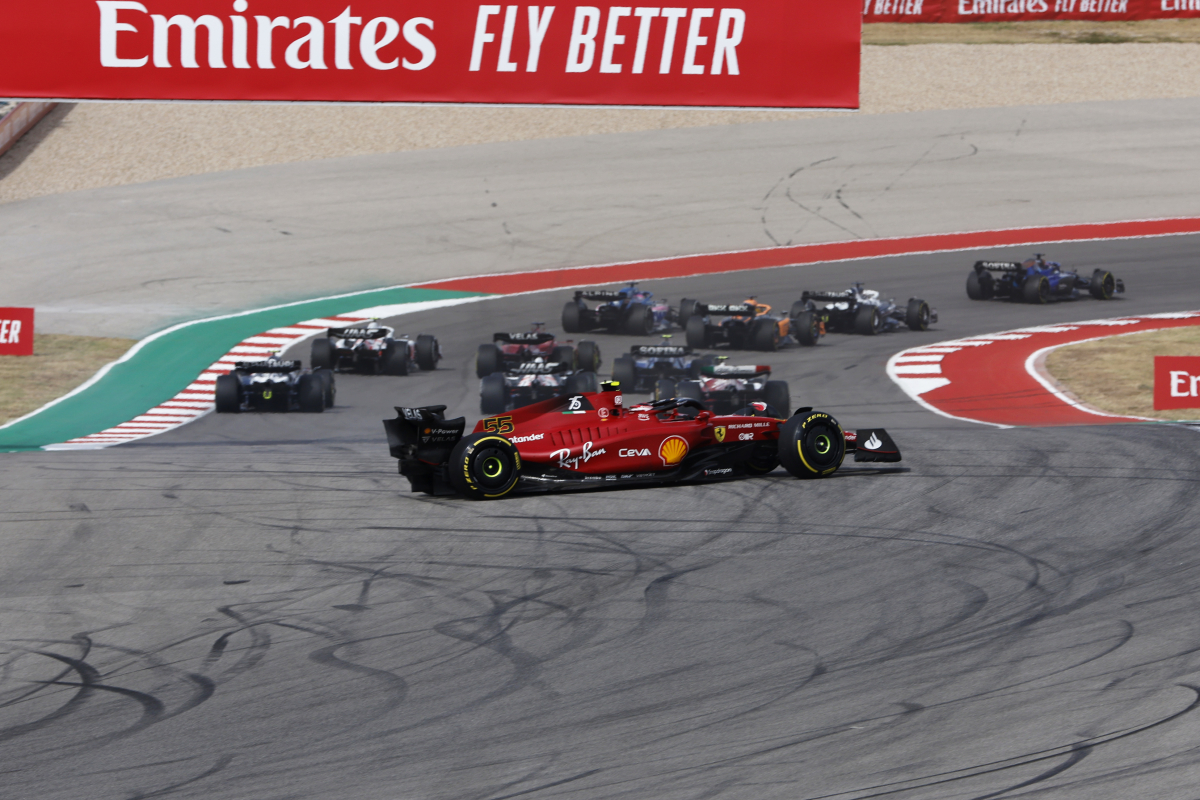 Sainz "extremely frustrated" by costly Russell error
Sainz "extremely frustrated" by costly Russell error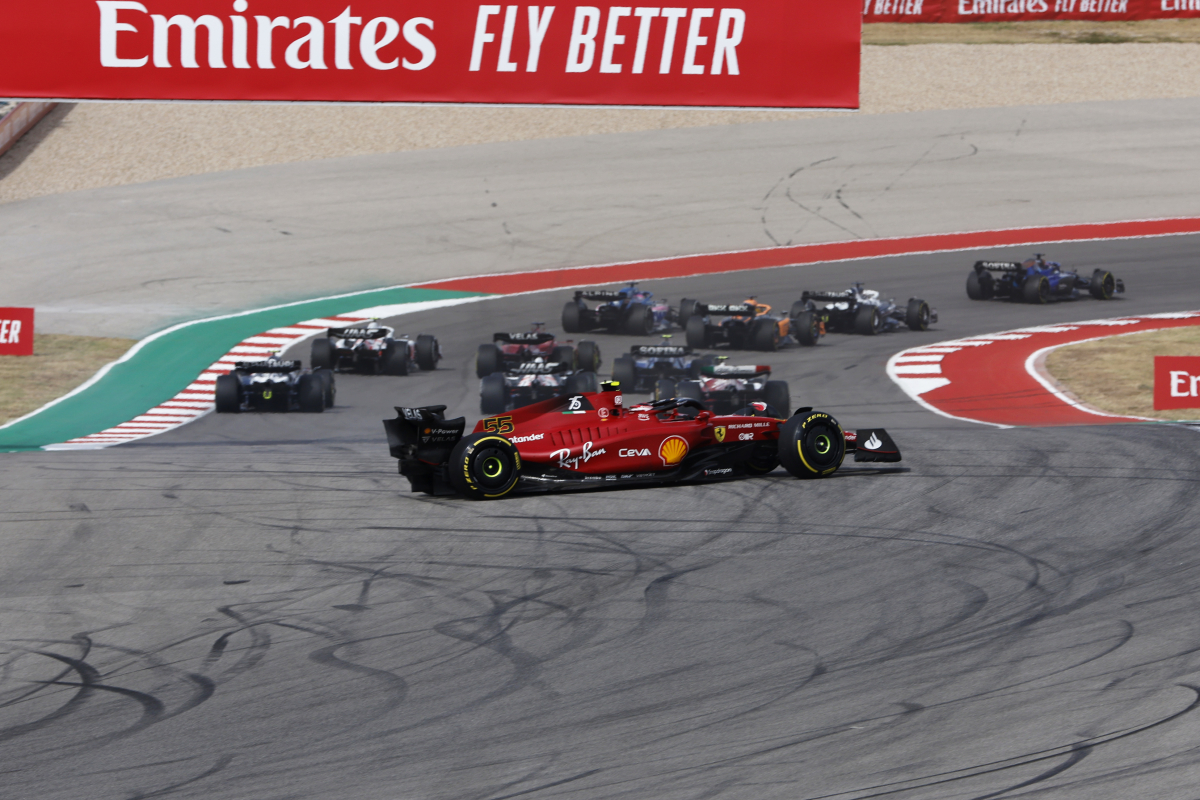 Carlos Sainz was left "extremely frustrated" by again failing to complete the first lap after being taken out of the United States Grand Prix by George Russell.
The Ferrari driver had secured his second pole position in F1 with the fastest qualifying time at the Circuit of the Amercias, but saw his race end in the garage at the end of the first tour.
Red Bull's Max Verstappen had a better getaway and took the lead into turn one, but as Sainz swept across the apex, Mercedes driver Russell locked up and hit the side of the F1-75.
The resultant damage included a water leak for Sainz, ensuring he could not continue.
It marks the second race in a row that Sainz failed to reach the end of the first lap having crashed out in Japan, whilst contact with Daniel Ricciardo at Imola completes a trio of failures.
READ: Wolff questions Russell penalty after 'massive damage'
Asked for his impression on the incident, Sainz replied: "No impression, I think driver mistakes are driver mistakes.
"The problem is, I pay the price again and it follows the trend of the whole year with a lap one that doesn't allow me to do the race and doesn't allow me to go for the win and doesn't allow me to keep learning from the car which is extremely frustrating and disappointing.
"It has been so many races where I don't even complete one lap.
"It makes it so difficult to make steps forward on race days, which shows how frustrated I am and how my year has been.
"The speed is there, it is just a very poor year in terms of luck and things happening."