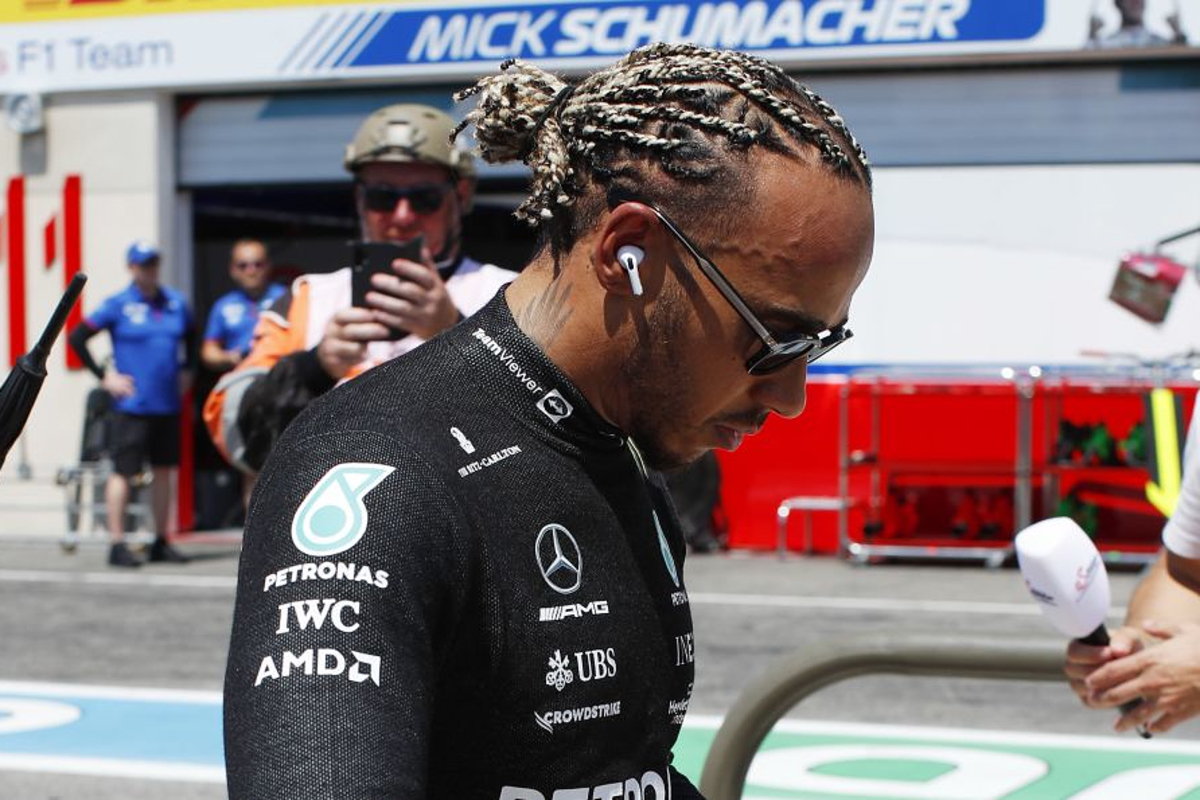 Mercedes all at sea at wet Hungaroring as Vettel crashes out and Latifi quickest
Mercedes all at sea at wet Hungaroring as Vettel crashes out and Latifi quickest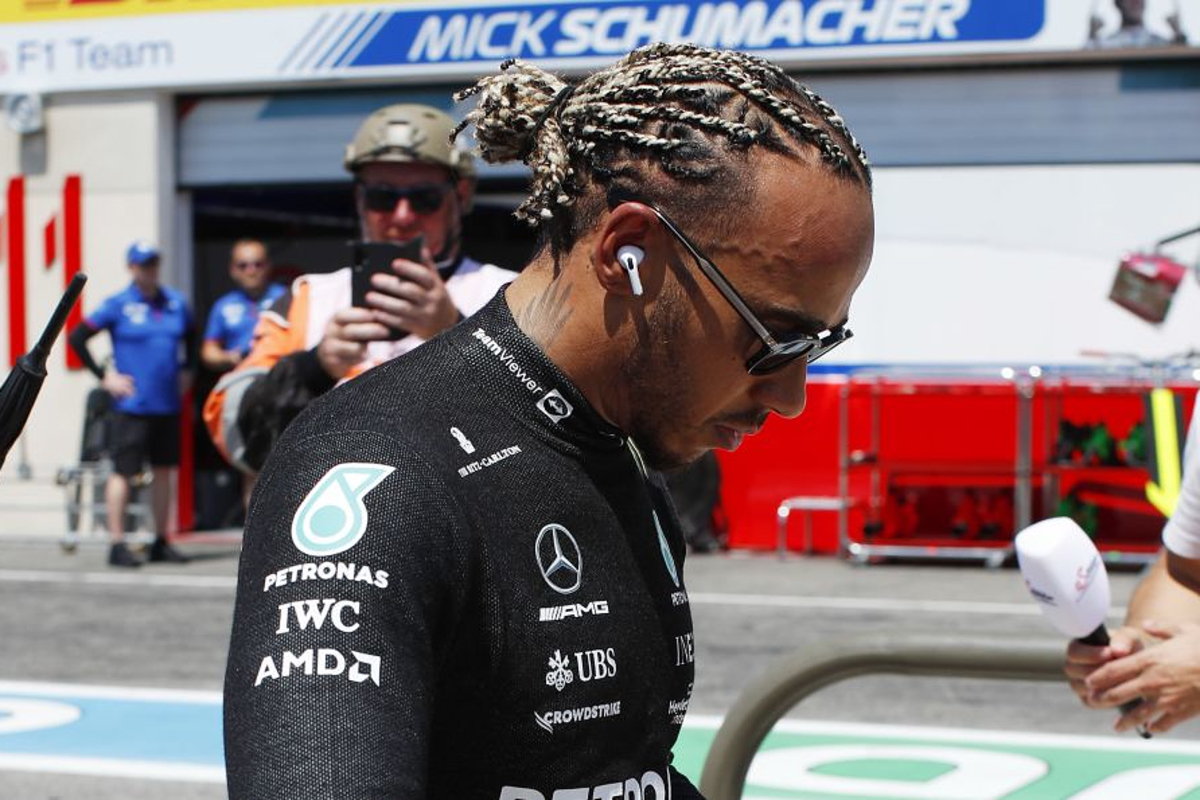 Lewis Hamilton and George Russell endured a wretched final practice session ahead of qualifying for the Hungarian Grand Prix at a wet Hungaroring.
As had been forecast, rain fell steadily throughout the first 40 minutes of the hour-long session, which was fortunate in some respects.
Less than an hour prior to the start of FP3, the heavens opened, flooding the track and paddock.
Without a doubt, there would have been no running if the session had been at that time, so at least the teams managed to get an understanding of the circuit prior to qualifying, which is also expected to be held in wet conditions.
For Hamilton and Russell, the British pair both complained of being unable to generate any heat in either the full-wet or intermediate tyres, leaving them with a lack of grip.
By the end of the session, in which the soon-to-be-retiring Sebastian Vettel slid off and crashed into a barrier in his Aston Martin with nine minutes remaining, sparking a red flag and six-minute delay late on, they finished fifth and 11th.
That was courtesy of a late blast on the inters after Vettel's incident, with Williams' Nicholas Latifi remarkably going quickest with a lap of one minute 41.480secs, finishing 0.661s ahead of Ferrari's Charles Leclerc.
Early on, Ferrari duo Leclerc and Carlos Sainz wasted little time in assessing the track, naturally deploying the full-wet tyres, although Alpine's Fernando Alonso did try the inters initially.
That was an experiment that did not last long, however, as once the intensity of the rain increased slightly, the two-time champion was forced back into the garage.
There were obvious minor mistakes throughout, with the turn seven left-hander catching out Leclerc and Vettel early on.
Later in the session, the high-speed turn four kink saw AlphaTauri's Pierre Gasly, Zhou Guanyu in his Alfa Romeo, Latifi and team-mate Alex Albon, along with Haas' Mick Schumacher all run wide.
As the rain finally eased halfway through, sodden fans in the uncovered grandstands finally caught sight of Hamilton, leaving only Red Bull pair Sergio Perez and Max Verstappen yet to turn a wheel at that stage.
The reigning F1 champion waited until 41 minutes had elapsed before venturing out at a time when the intermediate tyres were starting to be used, with Alonso the first to lead the charge on the green-striped rubber.
Vettel's crash disrupted matters but once the action resumed, virtually every driver ventured out for another run.
It appeared as if Leclerc would remain quickest as he posted a time of 1:42.141s, having done so throughout the session following an early run on full wets that was 1.3s slower prior to Vettel's off, only for Latifi to steal his thunder.
With the Canadian under pressure at Williams to retain his seat, he posted a superb time to easily depose Leclerc, with Albon third to suggest Williams had found a sweet spot in such conditions.
Verstappen was fourth quickest but 1.725s down on Latifi, even though the former had posted his lap just seconds before the latter crossed the line.
Behind Russell, who was two seconds adrift, was Alonso, followed by Sainz, Lando Norris in his McLaren, and then Vettel, with Haas' Kevin Magnussen also ahead of Hamilton, who was 3.352s down.
At the bottom of the timesheet was Red Bull's Sergio Perez, 6.760s back as the Mexican opted not head out in the final few minutes.
Hungarian Grand Prix final practice results
1. Nicholas Latifi [Williams] 1:41.480s
2. Charles Leclerc [Ferrari] +0.660s
3. Alex Albon [Williams] +0.901s
4. Max Verstappen [Red Bull] +1.725s
5. George Russell [Mercedes] +1.954s
6. Fernando Alonso [Alpine] +2.090s
7. Carlos Sainz [Ferrari] +2.109s
8. Lando Norris [McLaren] +2.263s
9. Sebastian Vettel [Aston Martin] +2.689s
10. Kevin Magnussen [Haas] +3.175s
11. Lewis Hamilton [Mercedes] +3.352s
12. Mick Schumacher [Haas] +3.676s
13. Esteban Ocon [Alpine] +4.090s
14. Daniel Ricciardo [McLaren] +4.144s
15. Lance Stroll [Aston Martin] +4.158s
16. Zhou Guanyu [Alfa Romeo] +4.211s
17. Yuki Tsunoda [AlphaTauri] +4.370s
18. Valtteri Bottas [Alfa Romeo] +4.450s
19. Pierre Gasly [AlphaTauri] +4.611s
20. Sergio Perez [Red Bull] +6.760s