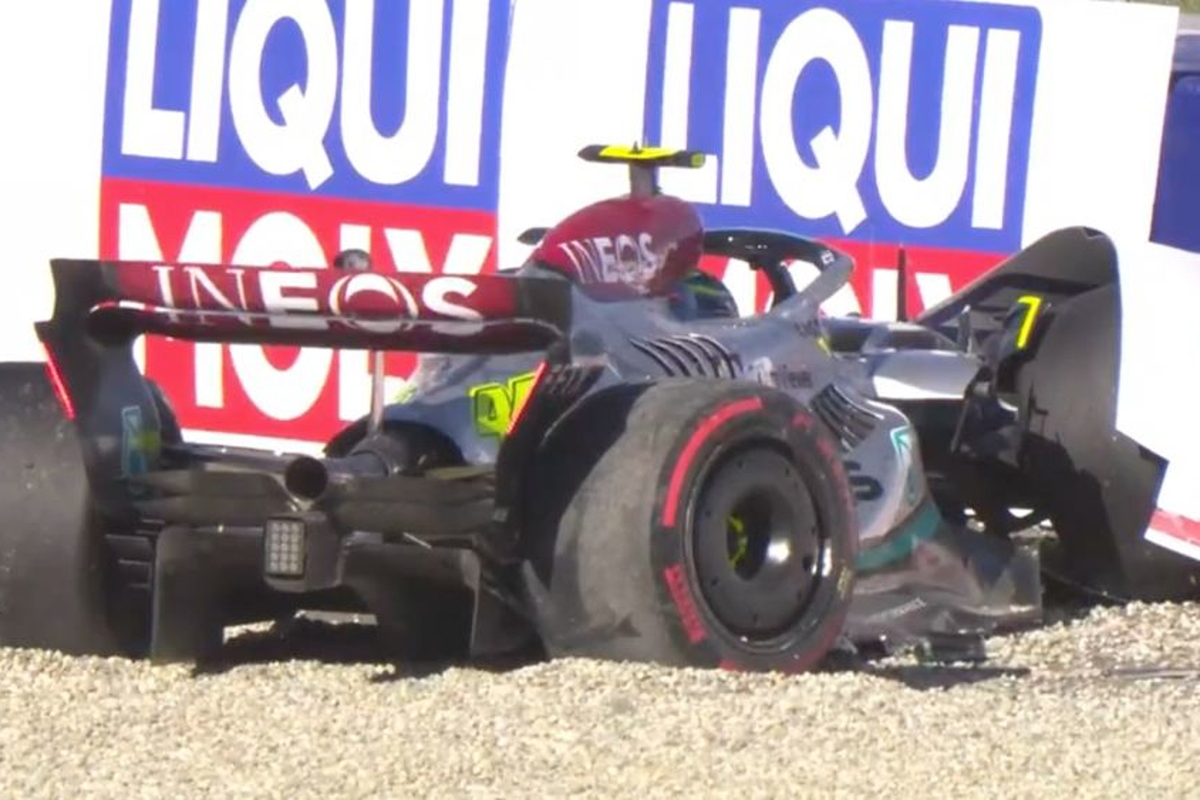 Mercedes reveal miraculous garage effort after Hamilton crash
Mercedes reveal miraculous garage effort after Hamilton crash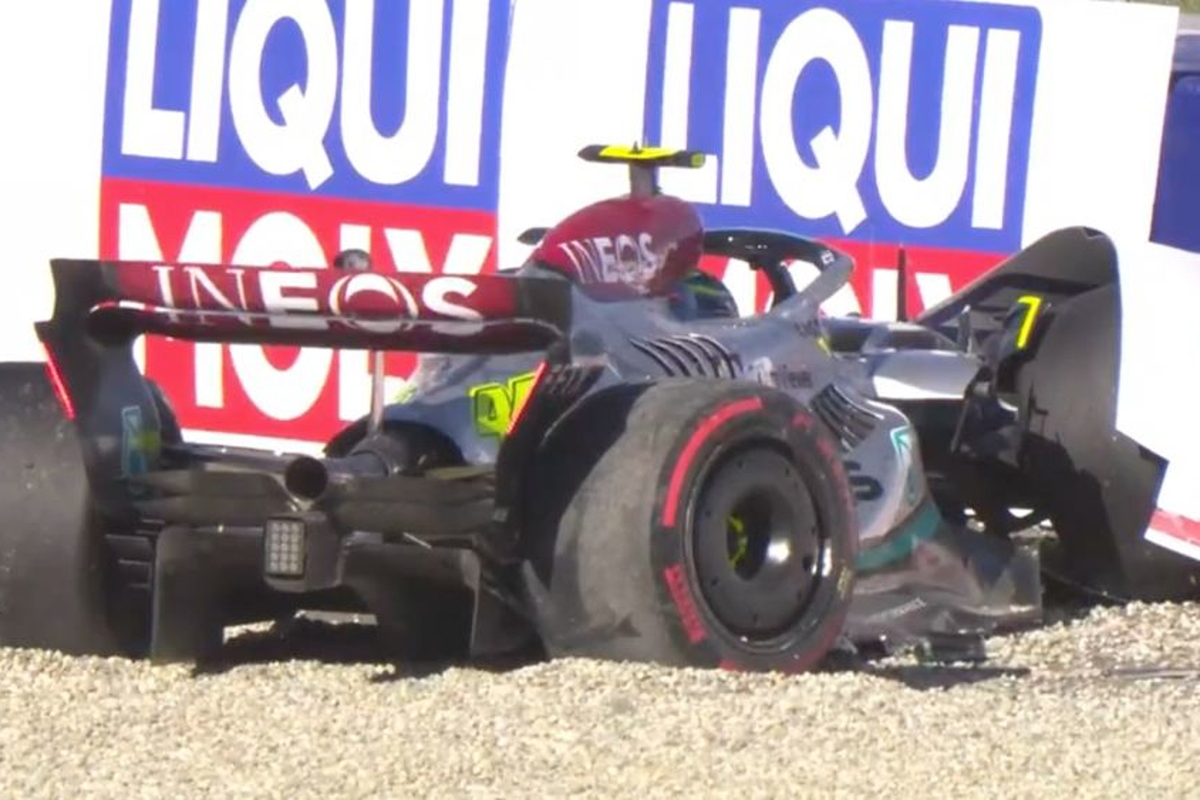 Mercedes technical director Mike Elliott has revealed the remarkable speed of the work completed by Lewis Hamilton's mechanics that allowed the seven-time F1 champion to get practice running under his belt in Austria.
Hamilton had crashed heavily at turn seven during Friday's qualifying at the Red Bull Ring and was in danger of completing no race preparation in second practice ahead of the sprint and grand prix.
Team principal Toto Wolff had described the garage scene as if someone had dropped Lego on the floor with George Russell's car also damaged following his own qualifying crash.
But whilst Russell was able to participate in most of FP2, Hamilton's repairs were far more extensive, although he successfully made it on track with 11 minutes remaining.
"You probably saw we managed to get George out about five minutes into FP2 and with Lewis, we were about halfway through the session," said Elliott.
"There is a huge amount of work that went into getting those cars ready. In Lewis's case, he had done so much damage to the chassis, actually only cosmetic damage but damage that we couldn't fix in the field, we had to sort of build his car from scratch on Saturday morning."
Mercedes amazing turnaround revealed
Before F1's finances began to become regulated in the mid-to-late 2000s, teams would take a spare car - or T-Car, as it was commonly known - in case of major, irreparable damage to the main chassis.
But with teams only able to use a spare chassis and not a complete car in modern F1, Mercedes was faced with a mountain to climb.
"[Hamilton's] car had to be built from nothing, fitting the engine, the gearbox, all the suspension, all of the sort of car systems that bolt around the chassis, all had to be put in place," added Elliott.
"The mechanics managed to do that in three and a half hours on Saturday morning, which is an amazing achievement and all credit to them for actually getting us back out and into FP2.
"And the advantage of getting out into FP2 is that you can actually make sure that the setup on Lewis's car was right, that the balance was right and that he was happy with the car in time for the sprint."