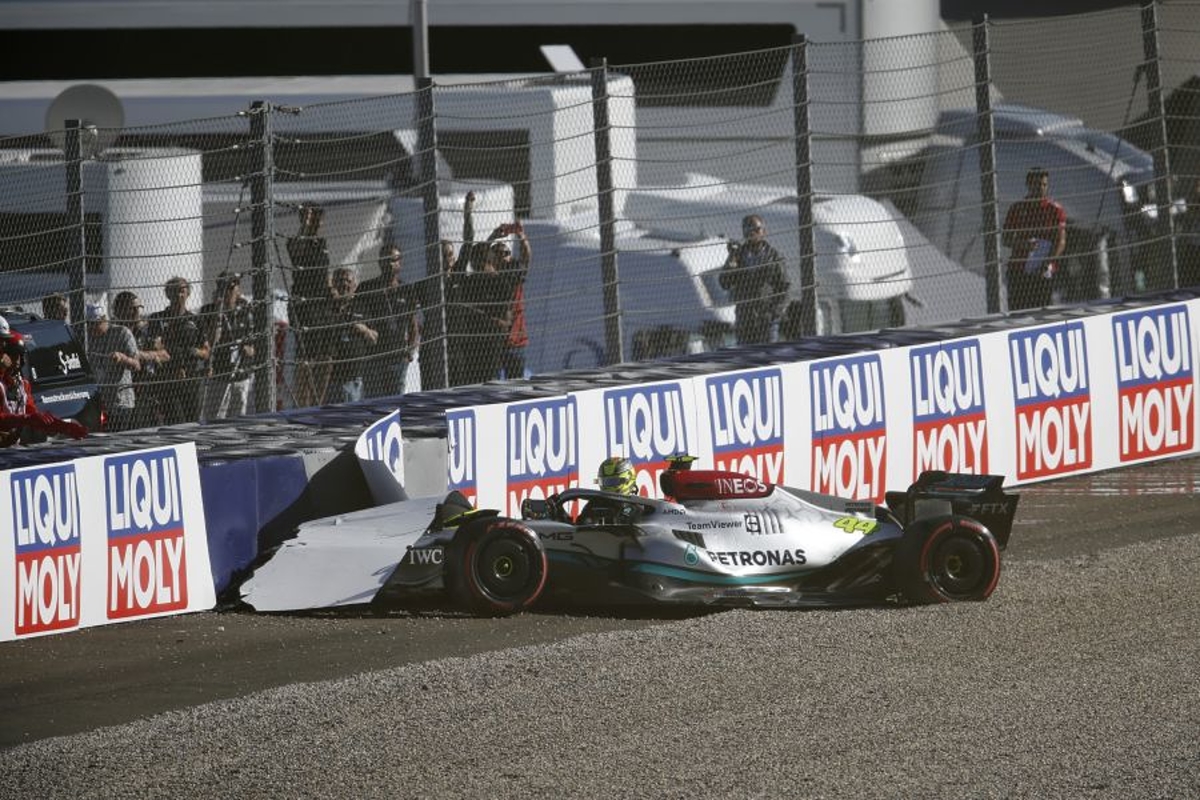 Mercedes damage like 'a dropped Lego car' - Wolff
Mercedes damage like 'a dropped Lego car' - Wolff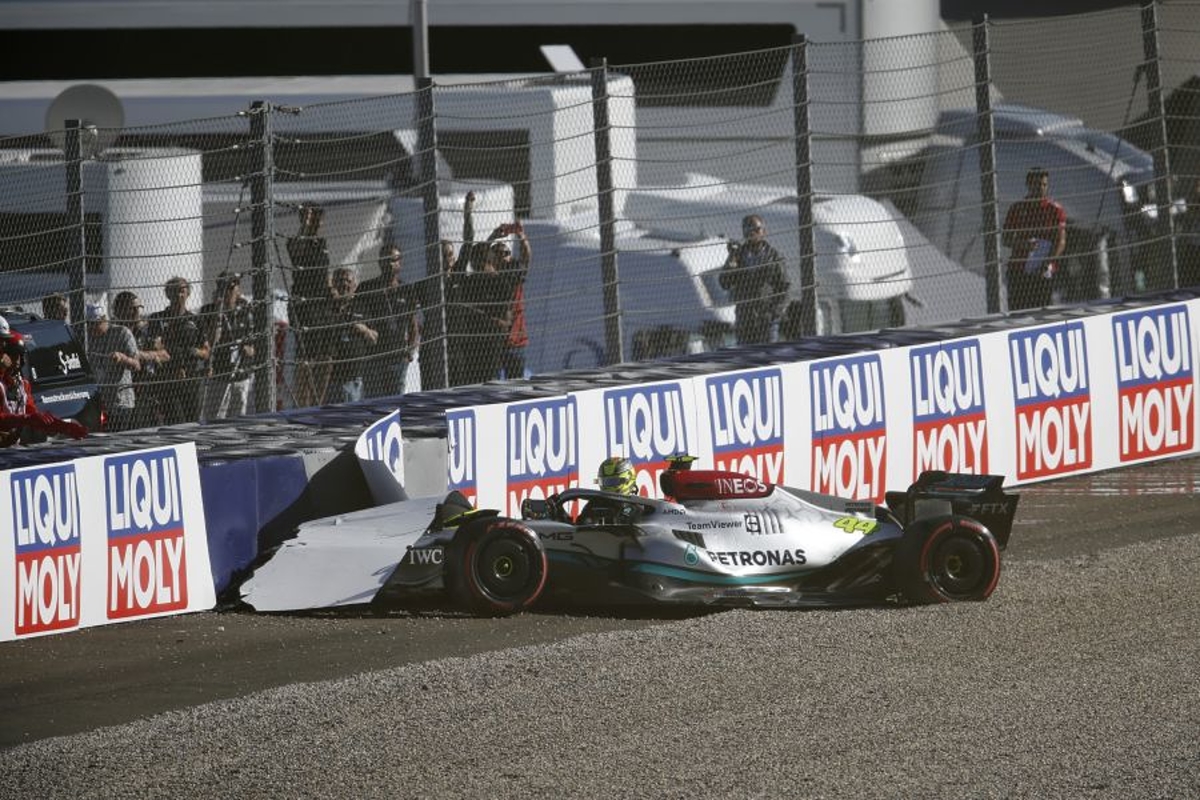 Toto Wolff has revealed the Mercedes garage looked like someone had 'dropped a Lego car' on the floor as repairs took place on both W13s after the crashes during Austrian Grand Prix qualifying.
Lewis Hamilton lost the rear end of his car at the start of Q3 and crashed out at turn seven, while team-mate George Russell hurtled backwards into a barrier at turn 10.
The result of the crashes is that Russell will start the sprint fourth and Hamilton ninth, despite having had the pace to have joined the fight for pole at the Red Bull Ring.
Providing a crash damage update, team principal Wolff conceded: "A lot of damage.
"We have two floors, two gearboxes we need to check, a rear wing and a lot of little bits and pieces.
"In the garage in the evening, it really looked like somebody had dropped a Lego car on the floor. The mechanics are doing great work"
Mercedes crashes have cost cap implications
An F1 Commission meeting finally provided the teams with a relaxation of the cost cap in order to help deal with inflation.
But that break would have been hit by the cost of damaging both cars within minutes of each other.
"It is very rare you see both drivers crashing out and especially the circumstances, they looked like synchronised swimmers, so that was good choreography," said Wolff.
"The car is still tricky. Austria, these corners are on a knife-edge to carry a lot of speed.
"But I would rather have a quick car and end up in the wall and more learning.
"Both cars are pretty injured, the floors, we have precautionary checks for changes on the gearboxes, a rear wing for George and plenty of parts that have cost cap implications.
"We hope to have a good car for the sprint to put us in a good position for [the grand prix]."