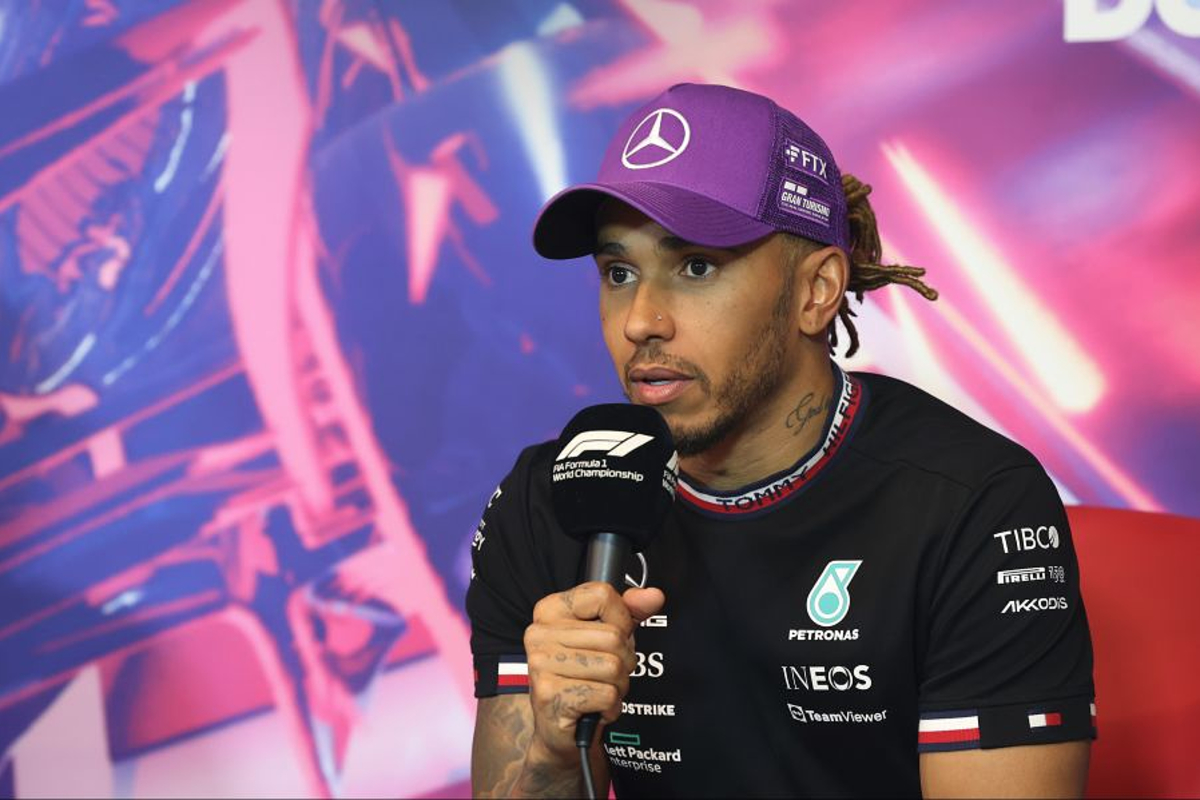 Hamilton removes nose stud as British Grand Prix weekend starts in the rain
Hamilton removes nose stud as British Grand Prix weekend starts in the rain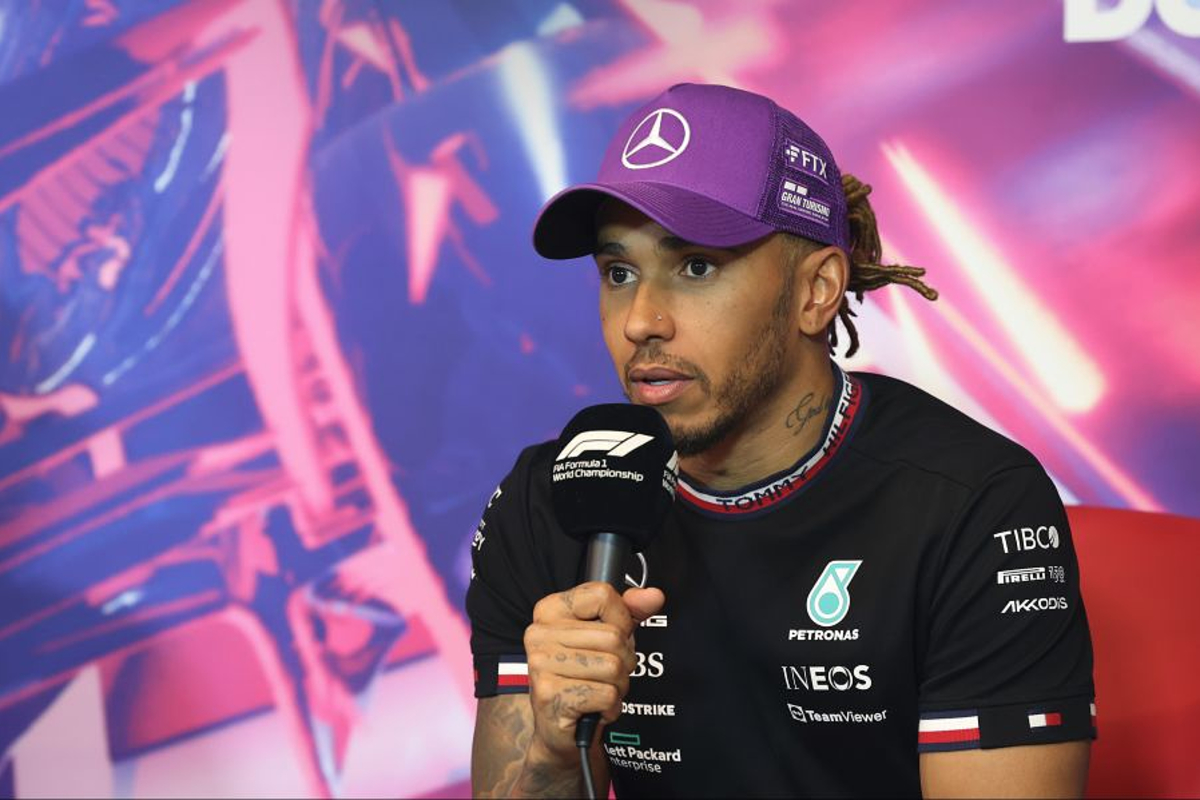 Lewis Hamilton was again Mercedes' guinea pig as he began his British Grand Prix weekend without the controversial nose stud that has been a major talking point this season.
Forecasted rain began a few minutes before the first practice session started, with Mercedes duo Hamilton and George Russell first on track in their heavily upgraded W13.
For the first time, Hamilton was also driving without the stud, the jewellery removed in compliance with the FIA regulations that are now being strictly enforced from this race onwards.
The conditions were bizarre, however, as the heavens opened over only one-half of the circuit, primarily from Aintree [turn five] through to Maggotts [turn 11], on the Northamptonshire side of the border, while the Buckinghamshire side was dry.
It meant that intermediate tyres were required and after the opening 20 minutes, only six drivers had set a time, ranging from a one minute 42.697secs from Sainz through to Vettel with a 1:59.168s.
Twenty minutes later, there were only nine drivers with a time against their name, with Ferrari's Carlos Sainz and Sebastian Vettel in his Aston Martin still at the top and bottom of the standings.
The majority of the drivers below Vettel had only conducted one exploratory lap by that stage before it started to rain again with 16 minutes to run.
If the teams had been hoping for a dry lap late in the session then their plans were scuppered, although Hamilton was again first on track, finally posting a time of 1:49.476s.
With six minutes remaining, Mercedes opted to strap on a set of soft tyres onto the W13 of the seven-time champion, despite wet areas continuing over one-half of the track.
That, however, was a simple fact-finding session to feed information on the car back to the team with that set of rubber given the level of upgrades.
There was the unusual sight of Hamilton setting a purple sector where it was dry but as soon as he hit the wet portion of the Northamptonshire circuit in the second sector it was a case of the 37-year-old needing to drive more gingerly.
Lance Stroll brought an early end to the session with a minute on the clock when he beached his Aston Martin in the gravel.
As for the largely irrelevant times, Alfa Romeo's Valtteri Bottas was quickest with a lap of 1:42.249s followed by Hamilton who was 0.532s adrift as the circuit began to dry late on his run and he was able to gain pace with the soft tyres.
Sainz followed, with team-mate Charles Leclerc behind, the Monégasque 1.552s off the pace.
Vettel was ultimately 10th on the timesheet, with 10 drivers below not setting a time, including reigning champion Max Verstappen in his Red Bull.
British Grand Prix first practice results
1. Valterri Bottas [Alfa Romeo] 1:42.249s
2. Lewis Hamilton [Mercedes] +0.532s
3. Carlos Sainz [Ferrari] +0.718s
4. Charles Leclerc [Ferrari] +1.552s
5. Mick Schumacher [Haas] +1.646s
6. Zhou Guanyu [Haas] +3.922s
7. Kevin Magnussen [Haas] +5.912s
8. Lance Stroll [Aston Martin] +8.994s
9. Yuki Tsunoda [AlphaTauri] +9.214s
10. Sebastian Vettel [Aston Martin] +16.919s
11. George Russell [Mercedes] No time
12. Sergio Perez [Red Bull] No times
13. Esteban Ocon [Alpine] No time
14. Fernando Alonso [Alpine] No time
15. Alex Albon [Williams] No time
16. Daniel Ricciardo [McLaren] No time
17. Pierre Gasly [AlphaTauri] No time
18. Lando Norris [McLaren] No time
19. Nicholas Latifi [Williams] No time
20. Max Verstappen [Red Bull] No time