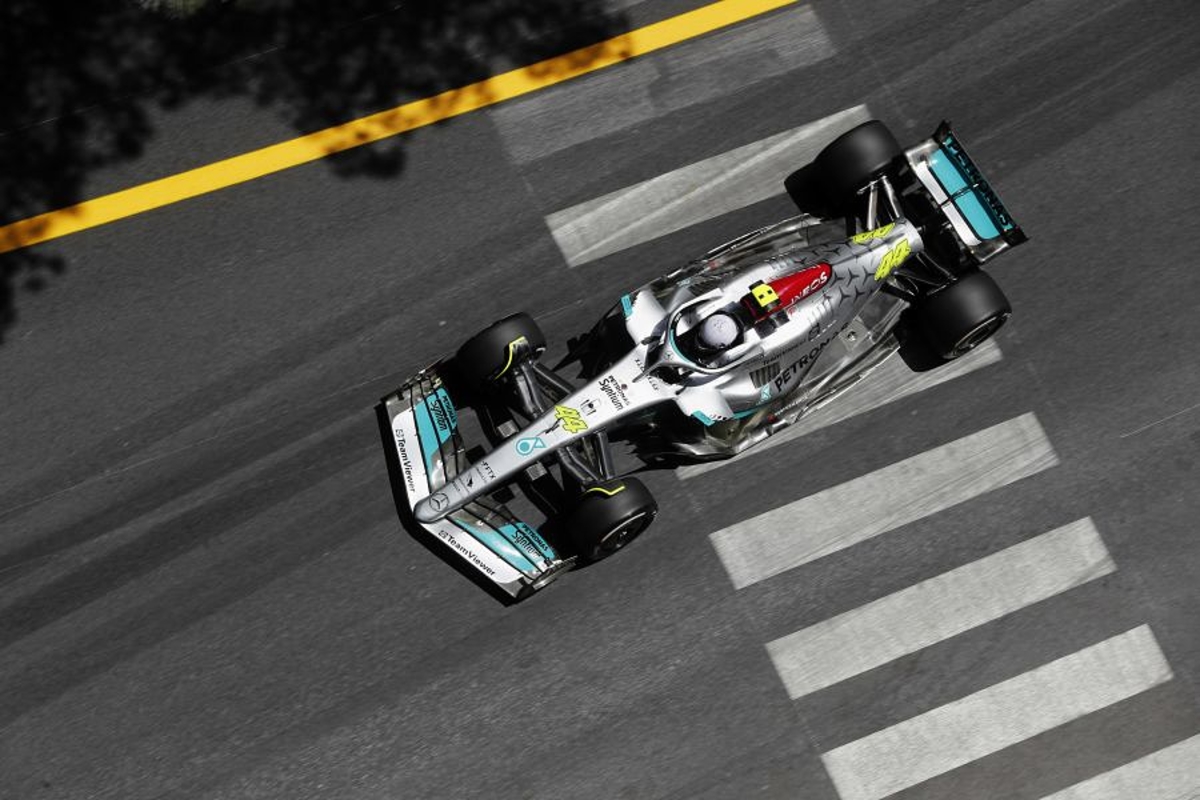 Hamilton 'losing his mind' as Leclerc leads the way in Monaco
Hamilton 'losing his mind' as Leclerc leads the way in Monaco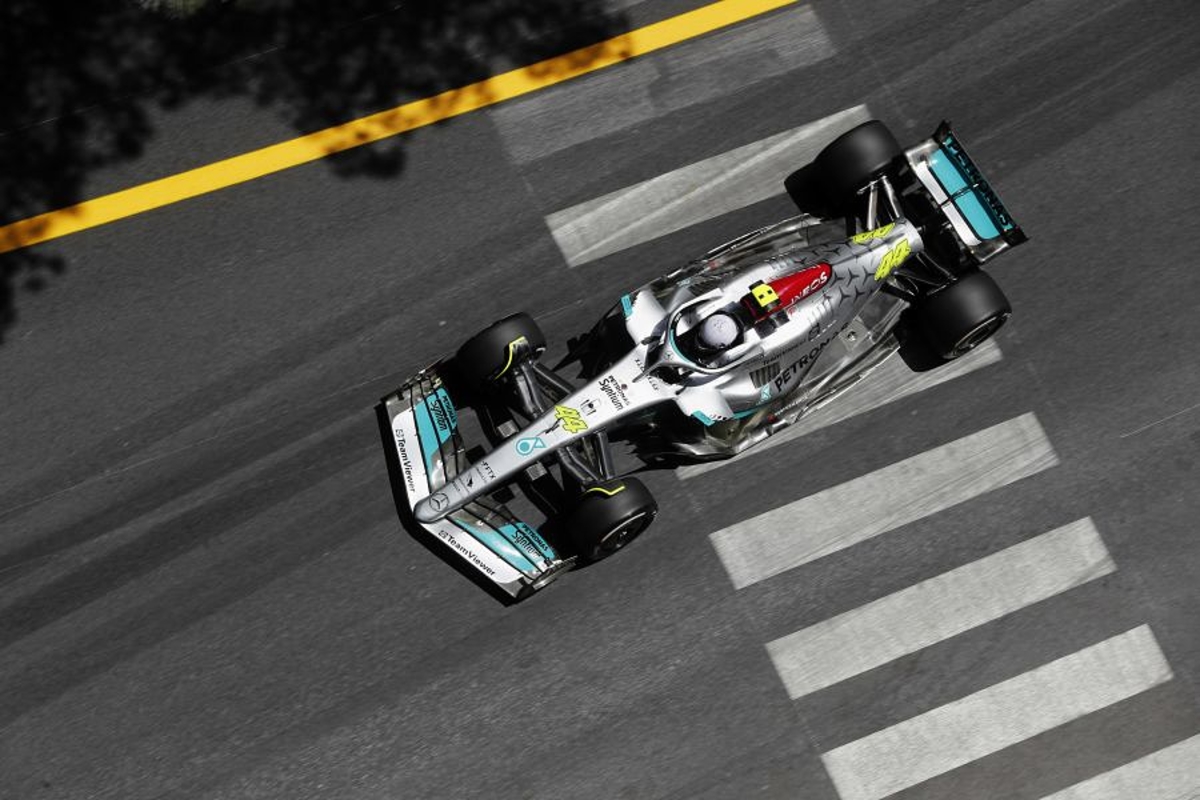 Lewis Hamilton was fortunate to avoid smashing into the barriers as Charles Leclerc kickstarted his latest bid for Monaco glory with the fastest lap in first practice.
After 40 minutes of the hour-long session around the tight, twisty streets of the famed principality, Hamilton locked up and suffered a severe slide on turn-in into Tabac.
It was only the skill and experience of the seven-time F1 champion that spared his blushes and his Mercedes from requiring major repairs ahead of FP2.
The Briton was left languishing in 10th place by the end of the session, a second behind Ferrari's Charles Leclerc who is seeking redemption at a circuit that has started to haunt him.
In two races during his F2 title-winning season of 2017 and in three grands prix at his home circuit over the past few years since, Leclerc has failed to see the chequered flag in all five events.
In an attempt to rid himself of such demons, the Monégasque finished with a time of one minute 14.531secs, just 0.039s ahead of Red Bull's Sergio Perez and 0.070s clear of Scuderia team-mate Carlos Sainz.
Reigning F1 champion Max Verstappen, who endured a heavy lock-up at one stage into the first corner Ste Devote, had to settle for fourth on the timesheet, 0.181s off the pace.
For Mercedes and Hamilton, though, it is a case of back to the drawing board with its W13 for this event.
Following the Spanish GP weekend, Mercedes believed it had cured the aggressive nature of its cars porpoising as new updates delivered a more stable ride for Hamilton and George Russell.
But around this circuit, the two drivers complained bitterly about the oscillations, with Hamilton, in particular, stating: "The bouncing's crazy mate."
In response, race engineer Pete Bonington suggested a quick visit to the pits to make an adjustment to the rear "to see if that was kicking it off".
That clearly failed to work as late on, Hamilton later bemoaned: "It's so bouncy out here, I'm f***ing losing my mind. I need elbow pads in this cockpit."
Behind fourth-quickest Verstappen, Lando Norris fared well for McLaren as he continues to recover from tonsillitis that badly affected him in Spain.
The Briton was half-a-second behind Leclerc, with team-mate Daniel Ricciardo seventh fastest, the duo either side of AlphaTauri's Pierre Gasly.
Russell had to settle for eighth best, 0.680s behind Leclerc and three-tenths of a second ahead of Hamilton who also had Aston Martin's Sebastian Vettel ahead of him.
Further down the order, the Alpines of Fernando Alonso and Esteban Ocon struggled, along with Haas pair Kevin Magnussen and Mick Schumacher.
Schumacher brought out the only red flag of the session after 20 minutes, stopping on entry into the pit lane with a suspected MGU-K failure.
For Alfa Romeo's Valtteri Bottas, it was yet more practice misery this season as the Finn again sat out a session bar two speculative laps due to more technical woes with the C42.
Monaco Grand Prix first practice results
1. Charles Leclerc [Ferrari] 1m14.531s
2. Sergio Perez [Red Bull] +0.039s
3. Carlos Sainz [Ferrari] +0.070s
4. Max Verstappen [Red Bull] +0.181s
5. Lando Norris [McLaren] +0.525
6. Pierre Gasly [AlphaTauri] +0.552s
7. Daniel Ricciardo [McLaren] +0.626s
8. George Russell [Mercedes] +0.680s
9. Sebastian Vettel [Aston Martin] +0.856s
10. Lewis Hamilton [Mercedes] +0.968s
11. Yuki Tsunoda [AlphaTauri] +1.005s
12. Lance Stroll [Aston Martin] +1.008s
13. Fernando Alonso [Alpine] +1.218s
14. Kevin Magnussen [Haas] +1.275s
15. Alexander Albon [Williams] +1.579s
16. Esteban Ocon [Alpine] +1.784s
17. Zhou Guanyu [Alfa Romeo] +1.886s
18. Nicholas Latifi [Williams] +3.183s
19. Mick Schumacher [Haas] +4.105s
20. Valtteri Bottas [Alfa Romeo] no time