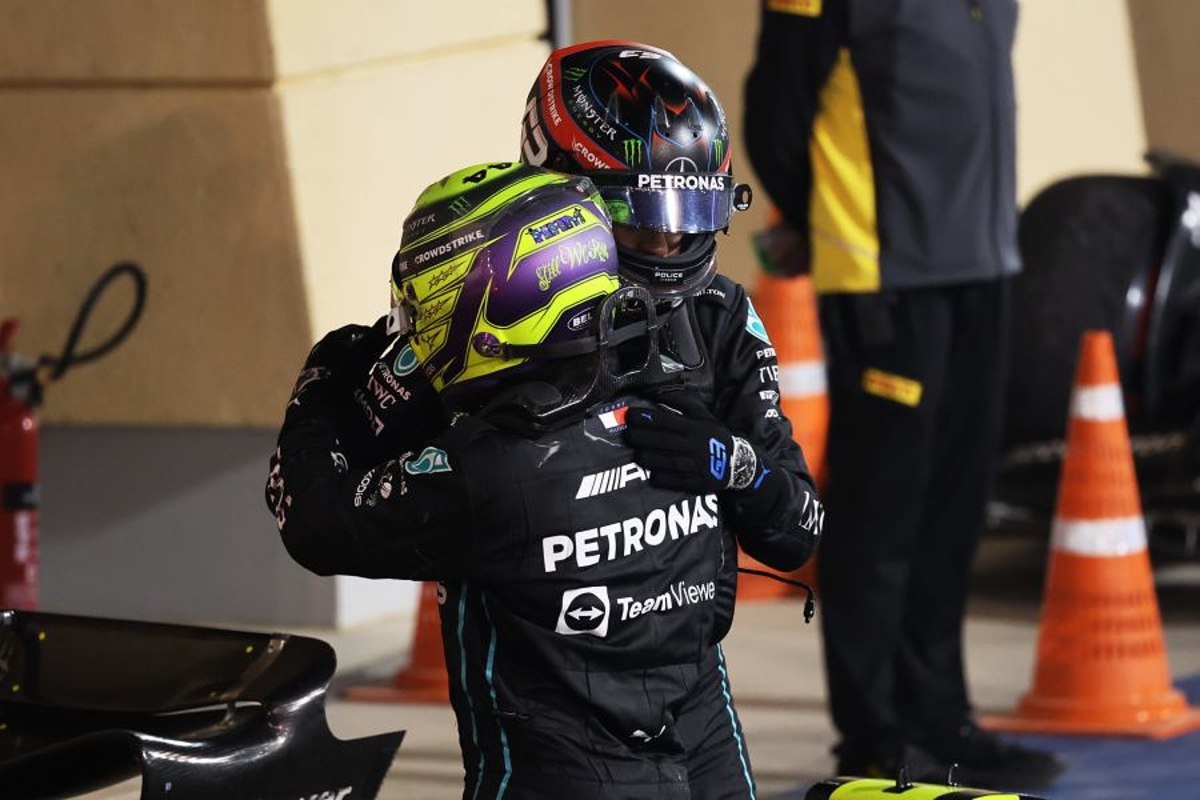 Miami Grand Prix odds: Hamilton vs Russell closest of F1 team-mate battles
Miami Grand Prix odds: Hamilton vs Russell closest of F1 team-mate battles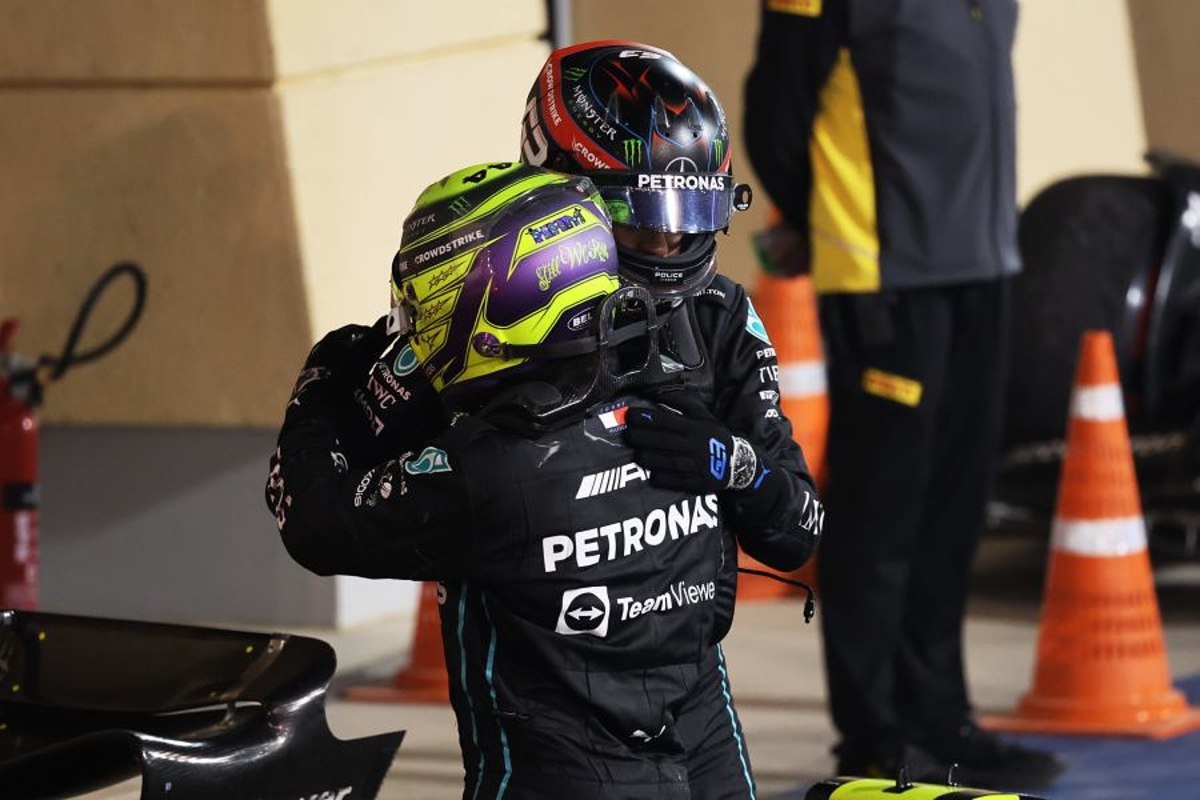 We are now four races into the 2022 F1 season, the dust is starting to settle and what might seem early-season surprises are threatening to become consistent trends.
Ahead of the inaugural Miami Grand Prix, we turn our attention to how those all-important team-mate rivalries, including how the F1 odds suggest things will play out this weekend.
F1 Miami GP: Latest inter-team odds
It's a sad fact of life, bookmakers seldom get it wrong.
So looking at the inter-team odds for the Miami Grand Prix gives you a pretty good idea of how they believe the wind is blowing ahead of the huge weekend in Florida.
We have quite a few damp squibs as you might expect - one-horse races where there is clearly a dominant driver in the garage.
There are some though which are proper battles, including the most high-profile of all at Mercedes (more on that to come).
The odds are all from UK bookmaker Sky Bet, and they are all about who will finish first for their team in the race proper on Sunday.
Red Bull: Verstappen vs Perez
One of the most one-sided 2022 team rivalries, and no real surprise. The reigning World Champion at the peak of his powers against the second Red Bull of Sergio Perez.
When Max Verstappen has finished races so far in 2022 he has won, in both Saudi Arabia and Imola. Perez did finish ahead of the Dutchman in Australia, but only thanks to a DNF for the Dutchman.
Latest Odds: 1-7 Verstappen, 4-1 Perez
Ferrari: Leclerc vs Sainz
A pronounced edge for championship leader Charles Leclerc, but a much closer race than we have at Red Bull.
Consecutive DNFs for Carlos Sainz in Australia and Imola have blunted his fine start to 2022, while Leclerc will be keen to bounce back in Miami from an ultimately disappointing Imola weekend.
Latest Odds: 1-4 Leclerc, 11-4 Sainz
Mercedes: Hamilton vs Russell
After four weeks of the 2022 season, seven-times World Champion Lewis Hamilton is within a whisker of being second best…in his own garage. After almost a decade of dominating the Silver Arrows landscape, the Briton is struggling.
He now has a young gun snapping very hard at his heels. George Russell has beaten his team-mate in all of the last three races - and convincingly in two of those.
"The fact Hamilton still holds an edge in the odds says more about his reputation than it does about his 2022 performance so far.
Latest Odds: 8-11 Hamilton, Evens Russell
McLaren: Norris v Ricciardo
After a difficult start to 2022, Melbourne and Imola showed the 2022 McLaren in a much much better light with Lando Norris led the way by taking P5 and P3 in those races to build a 3-1 edge over team-mate Daniel Ricciardo.
After dominating the Australian in 2021, it seems the pecking order is relatively clear in Woking right now.
Latest Odds: 1-3 Norris, 9-4 Ricciardo
Now out of the Mercedes pressure cooker, Valtteri Bottas looks much happier at Alfa Romeo and the results on track are backing that up.
The Finn holds the most dominant inter-team edge in the Miami betting, and apart from his DNF in Saudi Arabia he has finished comfortably ahead of Guanyu Zhou in all three races.
You won't get rich betting at these odds, but it is the most defined delta in the paddock right now.
Latest Odds: 1-8 Bottas, 9-2 Zhou
Alpine: Alonso vs Ocon
Another really good battle this one, and Fernando Alonso just holds the edge heading into Florida this weekend.
The odds are close though, and it is interesting the Spaniard still is the bookmaker's pick despite Esteban Ocon building a 4-0 edge over his team-mate so far in 2022. Again, reputation over reality right now.
Latest Odds: 4-9 Alonso, 13-8 Ocon
AlphaTauri: Gasly vs Tsunoda
It is 3-1 to Pierre Gasly so far in 2022 and he's prevailed in the last three races after failing to finish the opener in Bahrain.
The gap between the Frenchman and Yuki Tsunoda is not enormous in the eyes of the bookmakers though. Game on in Miami.
Latest Odds: 1-3 Gasly, 9-4 Tsunoda
Haas: Magnussen vs Schumacher
Kevin Magnussen has looked pretty good so far in his second spell with Haas, notably with that terrific fifth in the season opener in Bahrain.
He holds a pretty defined edge over Mick Schumacher so far - 3-0 in the races they have both started. We are a little surprised the odds gap is not wider.
Latest Odds: 2-7 Magnussen, 5-2 Schumacher
Aston Martin: Vettel vs Stroll
A relatively underwhelming start for Aston Martin in 2022, though Sebastian Vettel's promising P8 in Imola sees him go into Miami as favourite to beat team-mate Lance Stroll.
The odds though are very tight, and the Canadian has been a model of consistency in 2022 - albeit not as far forward in the field as he might like.
After Hamilton vs Russell, the closest race of all.
Latest Odds: 1-2 Vettel, 6-4 Stroll
Williams: Albon vs Latifi
Alex Albon has so far achieved the first goal in his return to F1 - beat your team-mate.
The former Red Bull driver holds a 3-0 edge in races the pair have finished in 2022, while Nicholas Latifi is making a habit of finishing P16.
Good to see Williams at least in the points early, courtesy of that P10 for Albon in Melbourne. He is a very clear favourite to beat Latifi again in Miami this weekend.
Latest Odds: 1-6 Albon, 7-2 Latifi
How do the odds work in F1?
Pretty straightforward - the same as in all other sports.
The UK uses fractional odds - for example, you might see Hamilton a 3-1 to win a race. You bet £10 and he wins, you get £30 back plus your original £10 stake.
Lewis of course is 8-11 to beat Russell in Miami - that means if you bet £11 and he does, you'll get winnings of £8 plus your original £11 back.
If you're betting in the U.S, you will likely see American odds. These have either a + or a - number and from that you can work out what the deal is.
● If Leclerc is +200 and the bet wins, you get $200 in winnings for every $100 you bet. ● If Leclerc is -200 and the bet wins, you get $100 for every $200 you bet.