Just four of the 20 drivers that raced in Zandvoort on Sunday, in Kimi Raikkonen, Fernando Alonso, Robert Kubica and Lewis Hamilton, were born when F1 last visited the track - and at that time Hamilton was still in nappies.
The thrilling circuit and its party atmosphere made for a memorable event and Max Verstappen's victory sent things to another level as he became the first home winner in the Netherlands.
The 23-year-old Red Bull driver chalked up a range of stats across the weekend.
Here are the best from F1's return to Zandvoort.
Verstappen achieves a record he will want to lose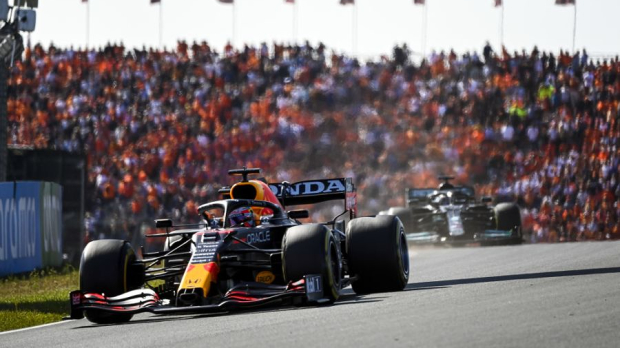 Verstappen's victory was the 17th of his career and secured him a record he would rather not have achieved as it surpassed Sir Stirling Moss' mark of most wins without winning a title.
The Red Bull driver's seventh win of the year was the first for a Dutch driver on home soil, coming just a week after another personal achievement - albeit an unusual one - with victory in the country of his birth, Belgium.
Another millennium man in F1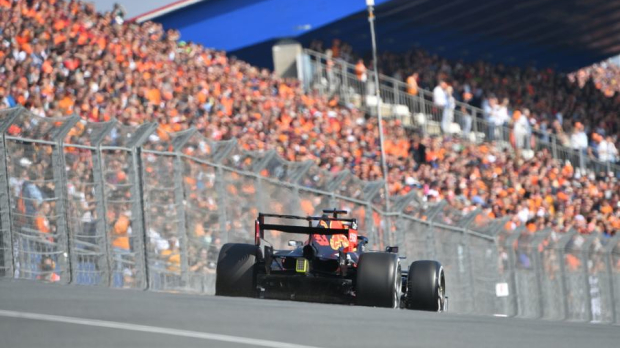 Verstappen chalked up his 1,000th lap in the lead of a grand prix during the race at Zandvoort, becoming only the 19th driver in F1 to surpass the landmark.
In contrast, however, Hamilton has led 5,227 laps in his career, just over 100 more than Michael Schumacher. Of the other current drivers, Vettel has 3,499, Alonso 1,769 and Raikkonen 1,305.
Verstappen joins exclusive club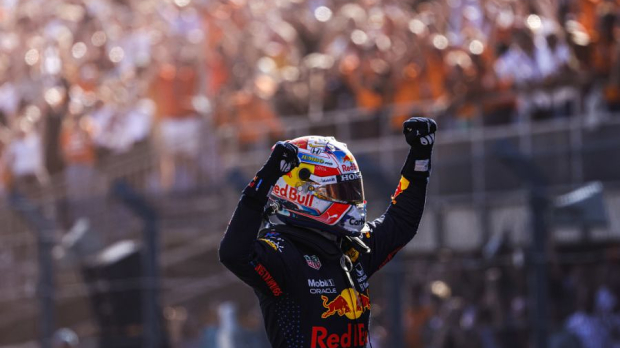 The race also notched Verstappen's 100th points finish in F1, joining a list of only 16 other drivers. The previous driver to reach the mark was Daniel Ricciardo.
Verstappen has scored in 75.76 per cent of races in his career, a ratio only beaten by Lewis Hamilton and Sebastian Vettel.
Qualifying a good omen?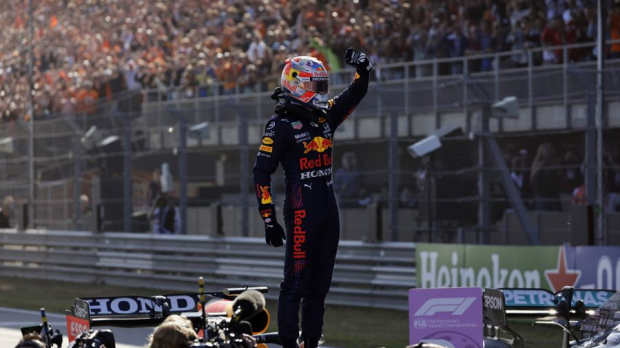 With pole position on Saturday, Verstappen made it seven for this season.
There have only been three occasions in F1 history a driver has secured seven or more poles and failed to win the title - Ronnie Peterson with nine in 1973, and Juan Pablo Montoya and Charles Leclerc with seven in 2002 and 2019 respectively.
Can Verstappen avoid becoming the fourth?
Hamilton becoming accustomed to second place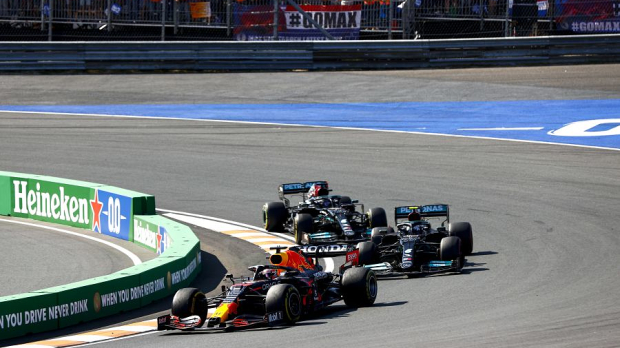 Hamilton was comfortably beaten by Verstappen, with his second-place finish his fifth of the year. One more and that will be the most in a season for the seven-time champion.
The Mercedes driver is also on a run of just one win in his last nine races, during which time Verstappen has secured five poles, won six times and gained 17 points more to push Hamilton down to second place in the championship table.
Red Bull Honda surpasses Red Bull Renault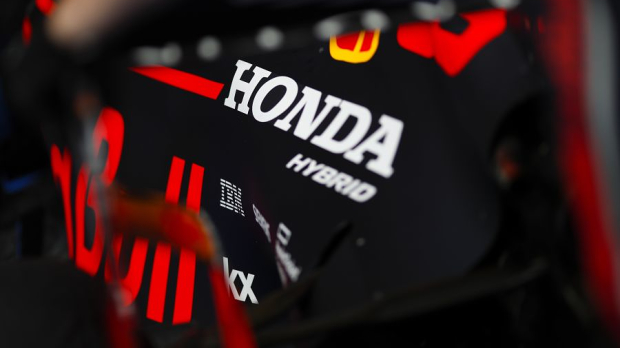 Red Bull may have tasted world championship success with Renault in consecutive years from 2010-13, but the introduction of the V6 hybrid power units ended the team's dominance.
In the following 100 races, only 12 more victories followed.
Since changing to Honda power in 2019, however, Red Bull has seen a marked upturn in performance and the Dutch Grand Prix marked the 13th victory in just 51 races together.
Front-runner dominance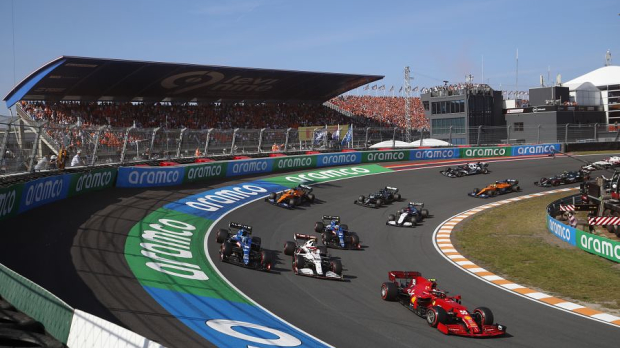 The front-running pace was so hot in Zandvoort that the leading three cars -Verstappen, Hamilton and Valtteri Bottas - were the only ones to finish on the lead lap, the lowest number since last year's Spanish Grand Prix.
Part of the reason for that was the lack of disruption in the race, as it was the first time in four events the red flag has not been thrown to stop the race following an incident.