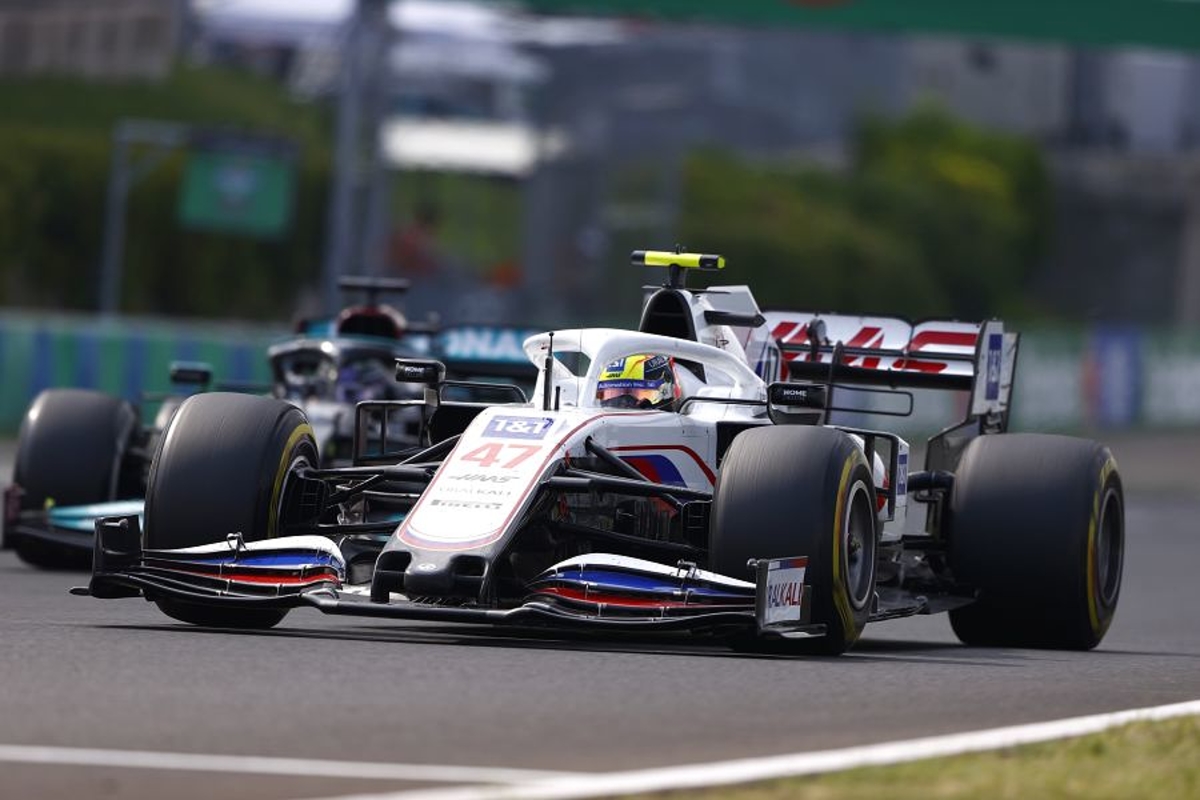 Schumacher's Hamilton Verstappen fights Haas' "most enjoyable" race
Schumacher's Hamilton Verstappen fights Haas' "most enjoyable" race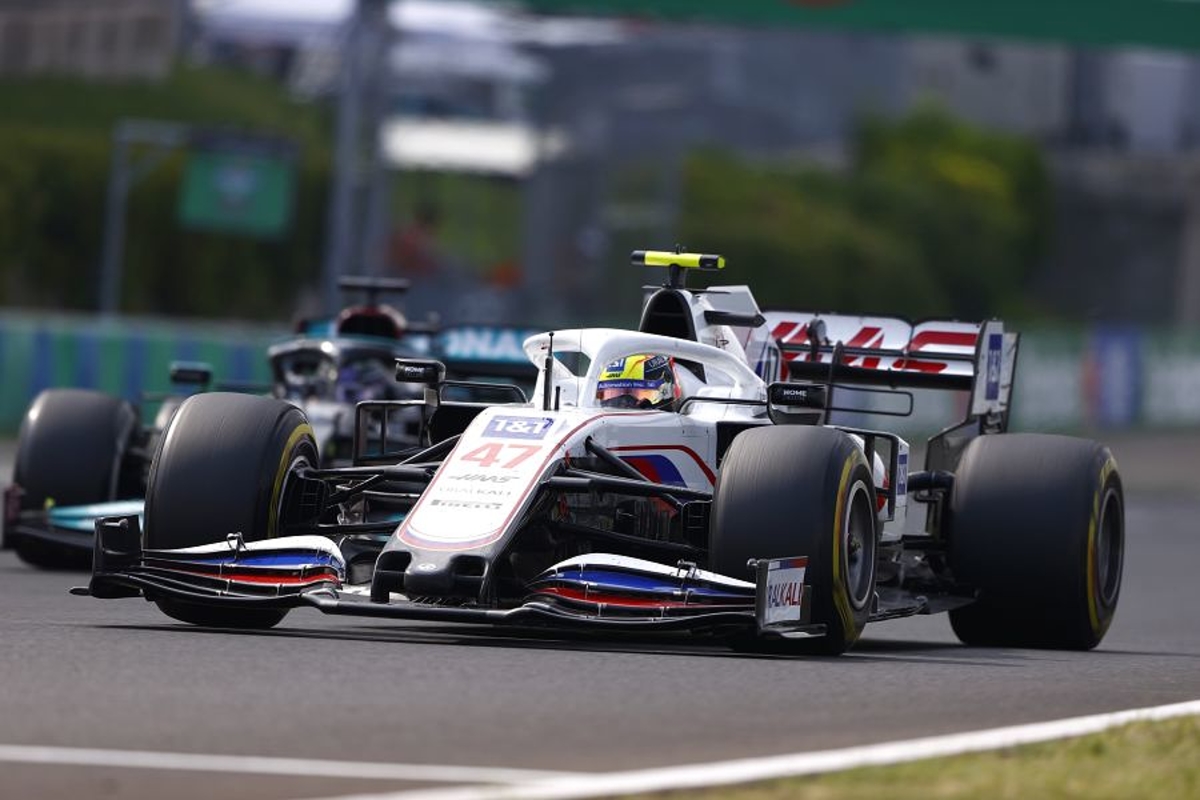 Haas team principal Guenther Steiner has described Mick Schumacher's Hungarian Grand Prix as "the most enjoyable" following fights for position with title rivals Lewis Hamilton and Max Verstappen.
A chaotic lap one and ensuing restart shook up the order to such an extent that both Hamilton and Verstappen found themselves at the rear after the first four laps.
Ordinarily, Schumacher has only battled team-mate Nikita Mazepin this year but the reigning F2 champion demonstrated his elbows-out ability in defending from both title protagonists.
"That is something we want to see," said Steiner. "There he showed what he is capable of and these are the things he needs to do and he did very well actually.
"It was the most enjoyable race we have had this year for us on the pit wall."
Hamilton-Verstappen battles a "great experience"
After Sebastian Vettel's disqualification for a fuel irregularity, Schumacher moved up to 12th on the classification and although ultimately missing out on points, he has hailed the experience gained from his unexpected duels.
"We were keen on having a point but frankly we don't have the car at the moment to do so," said Schumacher.
"But nonetheless this was great experience as I've been able to battle with the top guys and the championship leader.
"For me personally, from a growth point of view, it was very good. We always knew it was going to be tough but it was a very nice day and after having a disappointing day [following his crash in practice], we came back on a high.
"Ending this first half of the season on a high is very positive for everybody - the team and myself - and being able to battle with the top guys brought me so much experience and knowledge that I can throw out my elbows.
"I'm glad I got that opportunity."