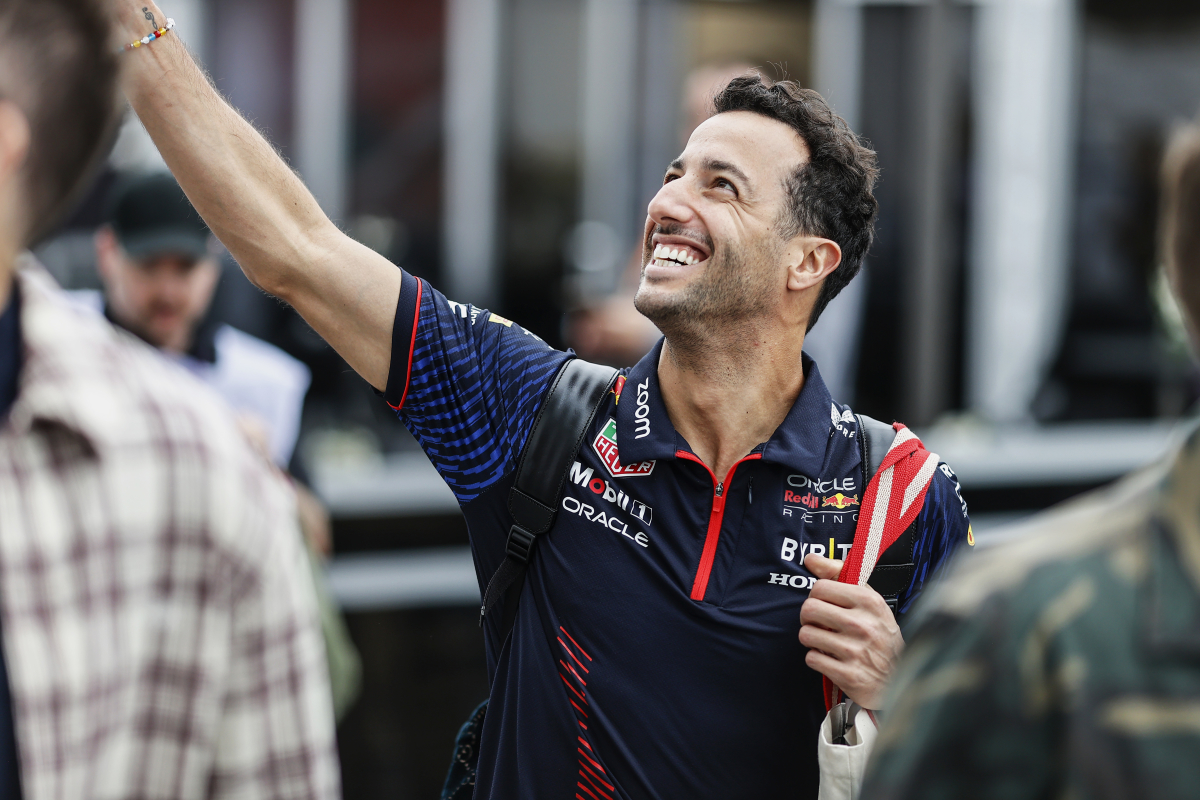 Ricciardo must perform in LAST CHANCE at F1 stardom
Ricciardo must perform in LAST CHANCE at F1 stardom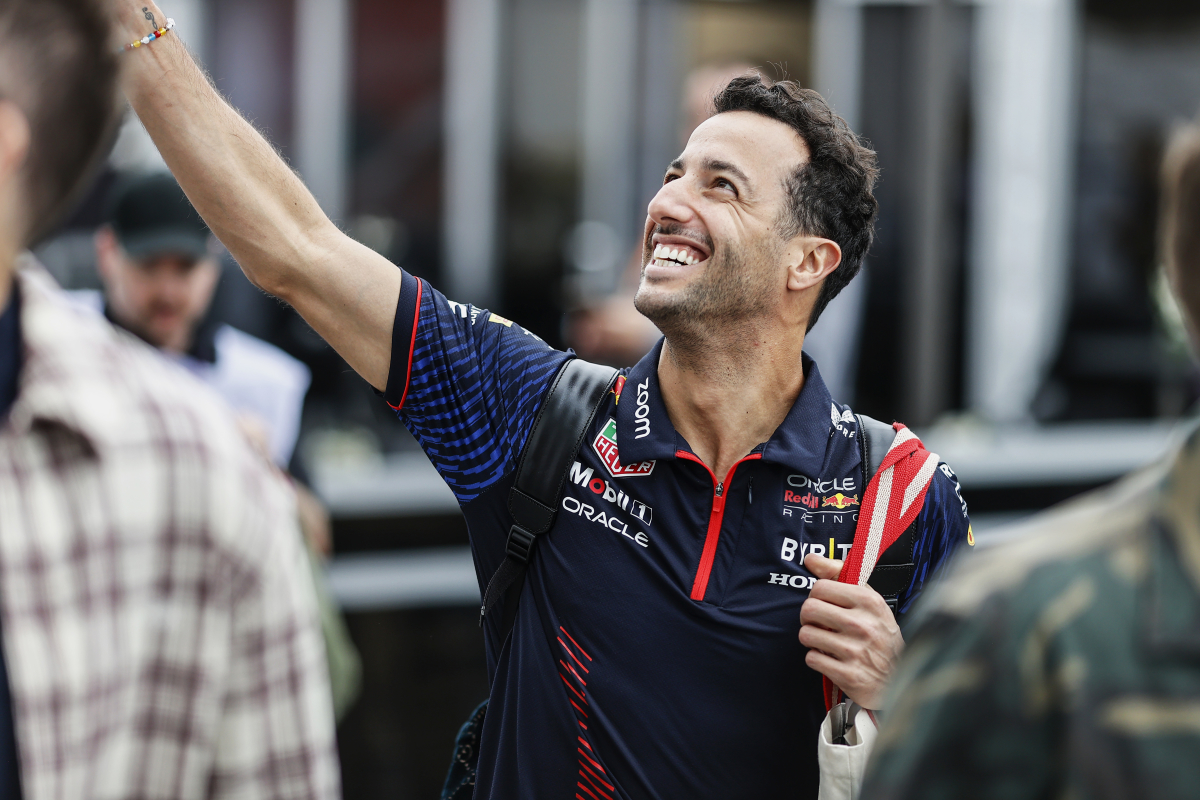 The double-swinging doors of the last chance saloon have swung open for Daniel Ricciardo.
Red Bull's decision to 'loan' Ricciardo, their reserve and test driver/PR man, to AlphaTauri for the remainder of the 2023 season in place of the underperforming Nyck de Vries, brings the Aussie's career full circle because it was in a Red Bull, back in 2009, that he made his track debut in a F1 car.
Back then, it was at the Circuito de Jerez near Seville that he made his mark when testing for Red Bull over three days as part of their young drivers' test session. On the final day of the test, he recorded the quickest time by over a second.
It was this performance that caught the eye of Christian Horner, who acted quickly to get Ricciardo into the Red Bull and Torro Rosso teams as reserve/test driver – the exact same role he has fulfilled for the first ten races of 2023.
READ MORE: Christian Horner: The Red Bull giant and 'Drive to Survive' star
Starting young
This latest surprise move is one of many twists and turns that have occurred in the likeable Australian's motorsport career; one that started aged nine in Western Australia when his dad, also a racer, took him along to Perth's Tiger Kart Club.
He made a name for himself locally with his exploits in the kart and by the time he was fifteen he was racing in Australia's Formula Ford championship. While the car he raced in was uncompetitive, his skills were being noticed and in 2007, aged just eighteen, he moved to Europe to compete in the Formula Renault 2.0 Italia championship where he finished sixth.
As a result of his eye-catching drives in the Formula Renault, he was chosen to be part of the Red Bull development programme, and in 2008 and 2009 raced in Formula 3 both in Europe and in the British F3 Championship. It was at the end of that second F3 season that he had that first taste of being in an F1 car.
He still had to patient though as that first competitive race in an F1 car was still a way off, and in 2010 he drove in the prestigious Formula Renault 3.5 series for Tech 1, alongside New Zealander Brendon Hartley. He finished an impressive second, only losing out on the title in the final race of the season.
Breaking into F1
For 2011, he was formally assigned to Toro Rosso – then the name of Red Bull's junior team – as their reserve and test driver but in June of that season he was contracted to F1's Hispania Racing by Red Bull to replace the ailing Narain Karthikeyan, in the same type of ruthless demotion/promotion that has now seen him take the seat of de Vries.
He finally made his F1 debut at the British Grand Prix at Silverstone on July 10, 2011, where he finished nineteenth.
For 2012 and 2013 he was recalled to the Red Bull bubble and was given a drive in the Toro Rosso alongside Frenchman Jean-Eric Vergne. His performance in the second of those two seasons – outscoring his teammate and out-qualifying him in 14 of the 19 races – was enough to earn a promotion to the main Red Bull team for the 2014 season, where he replaced fellow Aussie Mark Webber and raced alongside Sebastian Vettel.
He was to stay with Red Bull for five seasons, during which time he finished third, eighth, third, fifth, and sixth respectively in the drivers' championship while earning 29 podiums and winning seven races. Along the way, he perfected his now famous 'shoey' celebration where he drinks champagne from his sweaty racing shoe.
But, in typical Ricciardo fashion, his time at Red Bull ended abruptly, despite Horner alluding to them being close to agreeing on a new deal for 2019. Instead, on August 3, 2018, with nine races of the season still to go, he announced he would be leaving the Red Bull organisation after nearly a decade to join the Renault F1 Team.
Leaving the Red Bull stable
The move was met with surprise and, in some quarters, ridicule. The famously outspoken Helmut Marko, Red Bull's motorsport advisor, suggested that the move to Renault would end the 'shoey' as it would be unlikely he would have a car quick enough to get him on the podium.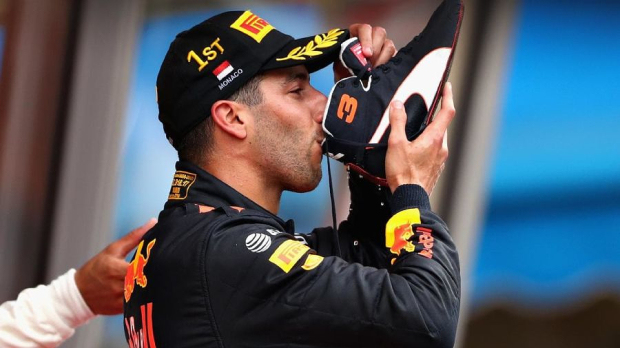 Rumours circulated aplenty as to the reason behind the surprise move, with Ricciardo himself stating simply that he was ready for a new challenge. Others suggested he was unhappy to play a secondary role to the rising star that was Max Verstappen.
As it transpired, Marko was wrong. Despite Ricciardo's first season at Renault being a difficult one in a car that was uncompetitive – he finished ninth in the drivers' championship – he finished fifth in the Covid-affected 2020 season, which included two podium finishes.
READ MORE: Who is Helmut Marko? The genius behind Red Bull rise to power
But then another twist.
Despite the move to Renault being a good one for the Ricciardo bank balance, he was unhappy with the overall effectiveness of the car and so started to look elsewhere for driving opportunities for 2021.
The Ferrari gig was one that appealed to Ricciardo - a move rumoured when he left Red Bull - but they eventually handed that seat to Carlos Sainz and so it was to McLaren, in the seat vacated by Sainz, that the Australian headed.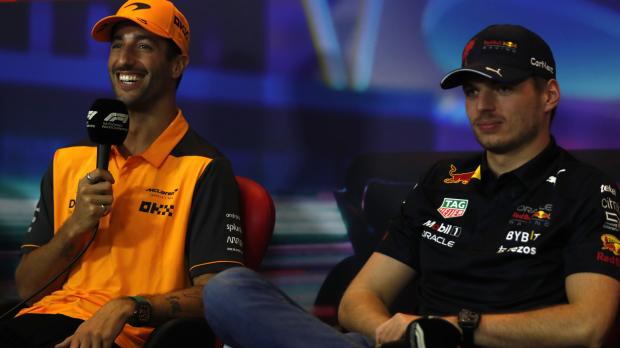 He was to stay at McLaren for two seasons, the first seeing him end the season in eighth place in the drivers' championship, but along the way he was to pick up a sensational win in the Italian Grand Prix – McLaren's first win since the Brazilian Grand Prix of 2012.
But all was not well. It was an uneasy alliance and during his second season at McLaren, it became clear Ricciardo was unsettled and not performing at his best. His mojo had been lost.
It therefore came as no surprise when, in August 2022, Ricciardo and McLaren announced that his three-year contract had been terminated one year early, by mutual agreement.
All of which brings us full circle.
Homecoming
With no drives being offered to Ricciardo, it was his off-track appeal as much as anything else that struck a chord with Horner, who was quick to take the Aussie back under the Red Bull umbrella in the official role of reserve/test driver, albeit much of his time was taken up with PR work.
But, it seems, the mojo has now returned.
Some electrifying laps in the RB19 in the Pirelli tyre test at Silverstone were enough for the Red Bull hierarchy to give Ricciardo the nod to replace de Vries.
At 34 years old, this may be an opportunity he did not see coming but is almost certainly his last chance saloon.
So, from zero to hero in the space of a few Silverstone laps, but can the Aussie take the chance? And can he get a tune out of the AlphaTauri?
All will be revealed at the Hungaroring.
READ MORE: Who is Helmut Marko? The genius behind Red Bull rise to power