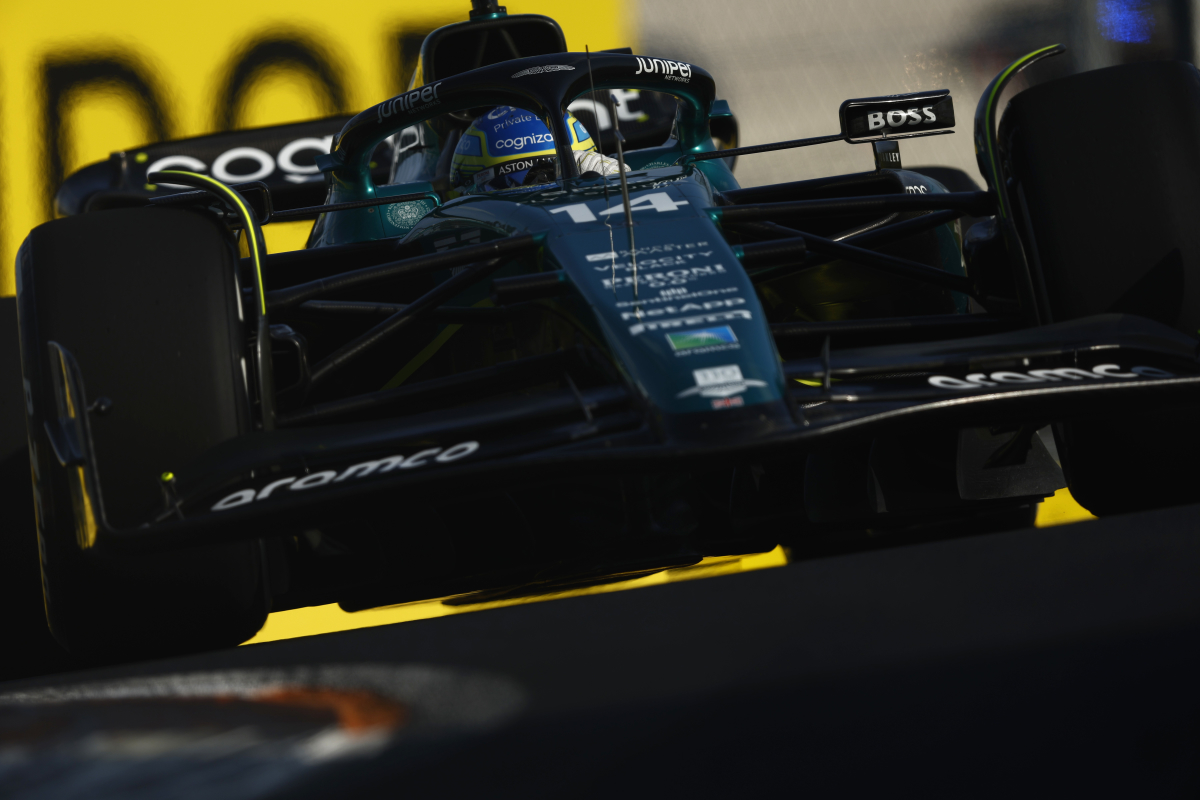 Alonso in Miami - A golden opportunity missed?
Alonso in Miami - A golden opportunity missed?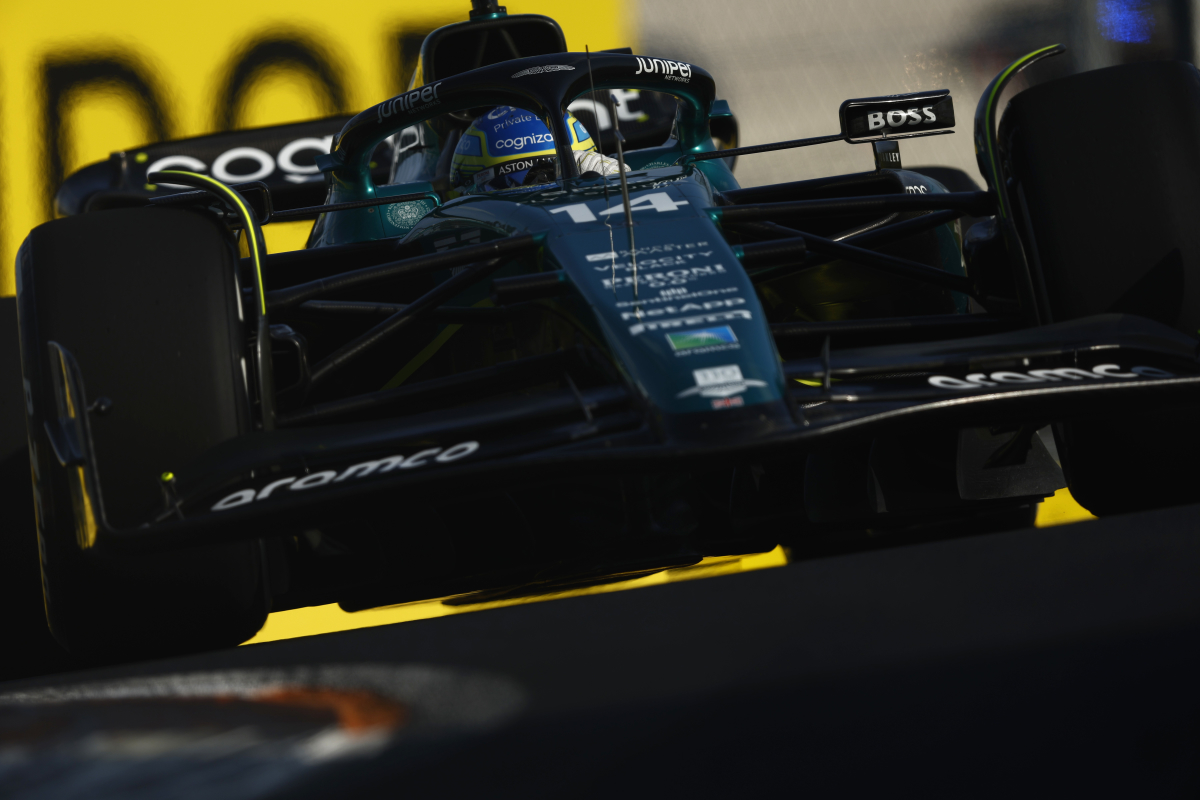 With 7 different team drivers qualifying in the top 10, the Miami Grand Prix qualifying session was the most exciting qualifying session of 2023 yet.
Sergio Perez put it on pole thanks to both Max Verstappen and Charles Leclerc pushing over the limit in the first run of Q3.
The shootout at the end was cut short as Leclerc went over the bumps on the inside of Turn 7 a bit aggressively which unsettled his rear end resulting in bottoming of the floor. The momentary loss of downforce was enough to cause him to slide into the wall.
This caused the red flag which meant nobody could complete a second run.
But the big 'if' was that Alonso set his first time on a used soft vs Perez on a new soft and it could have easily been a dream Alonso Pole. Let us dive into the data to understand the strengths of the top 3 drivers in qualifying trims
Perez versus Alonso
Perez did not look as competitive as Verstappen in the sessions leading up to qualifying, struggling with the car balance to really attack the street circuit like in Baku. However, when it mattered he managed to put in a smooth clean lap.
Comparing Perez and Alonso, the high-speed dominated sector one belonged to the Mexican, who gained 0.3 sec through it.
Alonso had a slight correction on the exit of Turn 1 which hurt him through the entire traction zone until Tunr 4. Turns 4-7 are evidence of Red Bull's high-speed dominance as Perez carries 5-10 km/hr extra speed through the high-speed corners.
Aston favouring a slightly lower downforce setup meant that Turns 11-16, which are the slow-speed corners, ALO lost 0.2 sec. This is where the new softs would have provided him with a much higher grip level to beat Perez.
The setup choice meant that the Redbulls and Astons were similarly matched in top speed, with Redbull having only a 2 - 4 km/hr advantage, a trait we haven't seen until now. This is promising for Alonso going into the race tomorrow, for both defence and attack.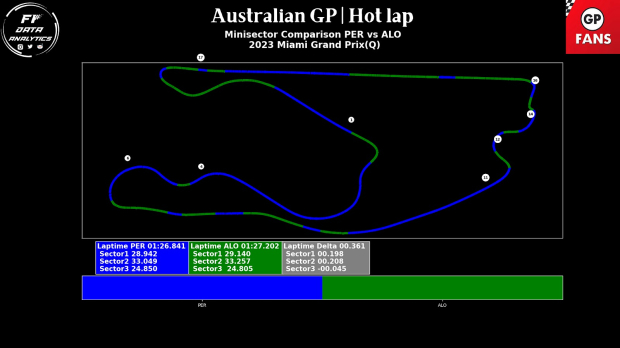 Perez vs Sainz
Ferrari with Sainz had clearly opted for a high downforce setup as data shows that the Spaniard was faster in most of the braking and acceleration zones, a classic trait of a high downforce setup.
In Turn 1 and Turns 11-16, which are the slow-speed corners he gains around 0.2 sec combined but then loses out throughout the rest of the track. This setup choice meant he lost out in the second phase of all traction zones with a speed deficit of about 5 - 8 km/hr after Turns 1, 7 and 16.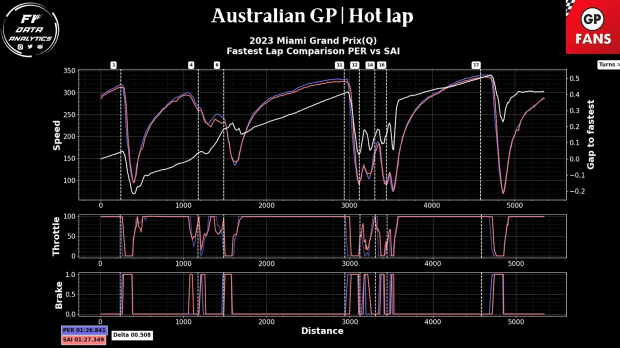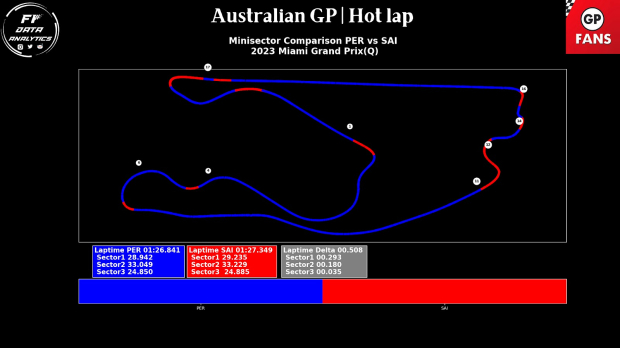 READ MORE: F1 2023 qualifying team-mate head-to-head rankings