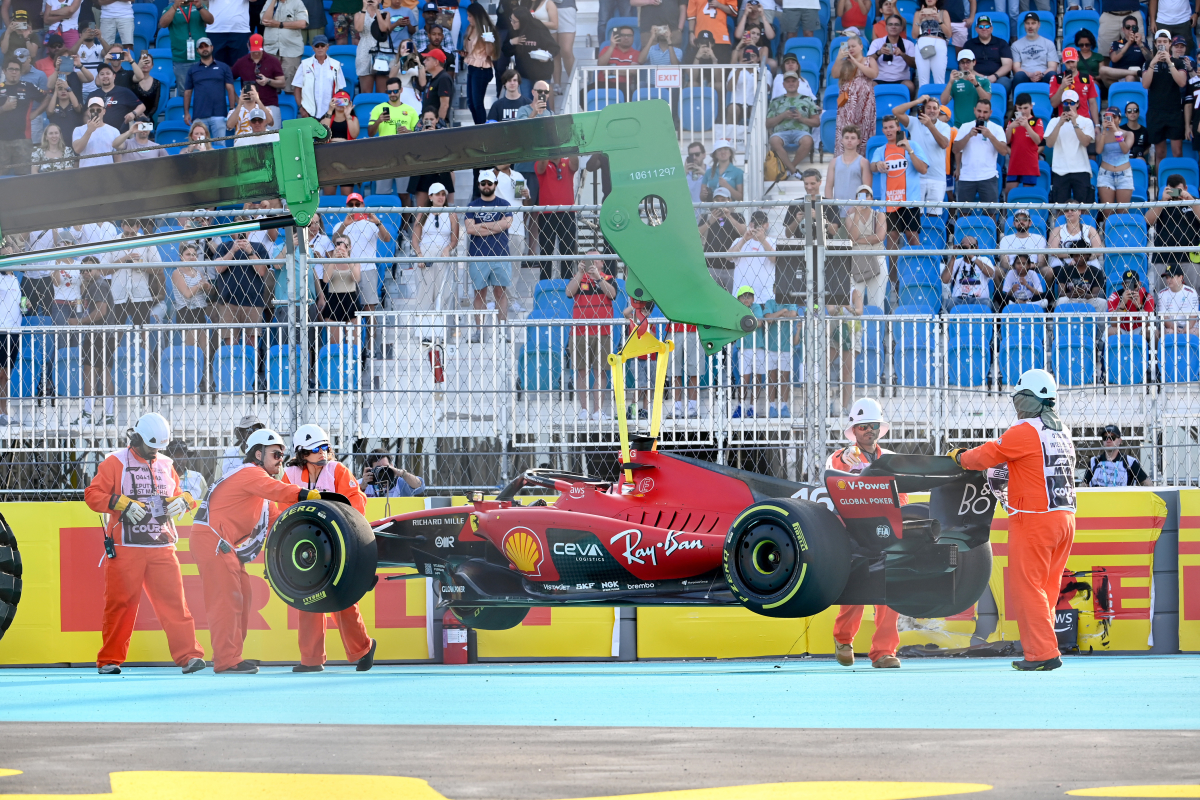 Ferrari chief DEFENDS Leclerc after second crash ruins Miami qualifying
Ferrari chief DEFENDS Leclerc after second crash ruins Miami qualifying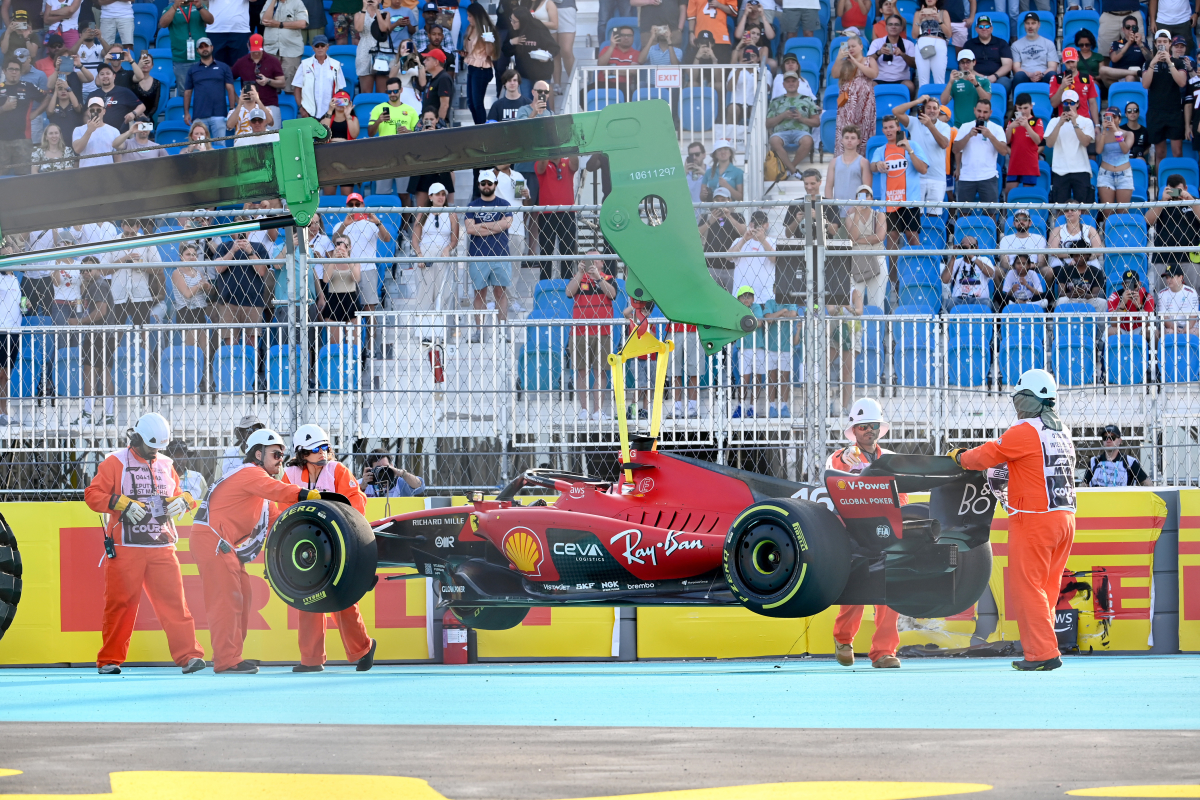 Ferrari chief Fred Vasseur has defended Charles Leclerc after the Monegasque driver's spectacular crash brought a premature end to qualifying at the Miami Grand Prix.
Leclerc will start from seventh on the grid despite looking faster throughout the practice sessions and earlier parts of qualifying, having spun out into the same barriers he hit in FP2 on Friday evening.
The incident has left an unusual grid for Sunday's race, with Kevin Magnussen's Haas starting fourth – five places ahead of championship leader Max Verstappen.
"Charles was pushing, trying to get to the pole position," Vasseur said after the session. "It is what it is; he had the pace to do well and be in the front row but let's see tomorrow.
All or nothing
"You have to push when fighting for a pole; you cannot say that he pushed too much. I prefer a driver who finds the limit and tries to get on the pole than one who says at the end of the race, 'If I had pushed more, I would have done better'."
He also admitted that the weather forecast is something that teams are studying hard ahead of the race on Sunday – with storms looking likely.
"For tomorrow we have to look at the weather first because the forecasts are not positive for the moment. In addition to the weather tomorrow, I'm worried about Red Bull and their speed. We have to try to overtake as much as possible, it will be a long race, and we will see how it goes tomorrow."
"I don't think the car has much damage, I haven't seen it yet, but I think it's okay for tomorrow."
READ MORE: F1 Race Engineers: The stars of team radio with Hamilton, Verstappen and co