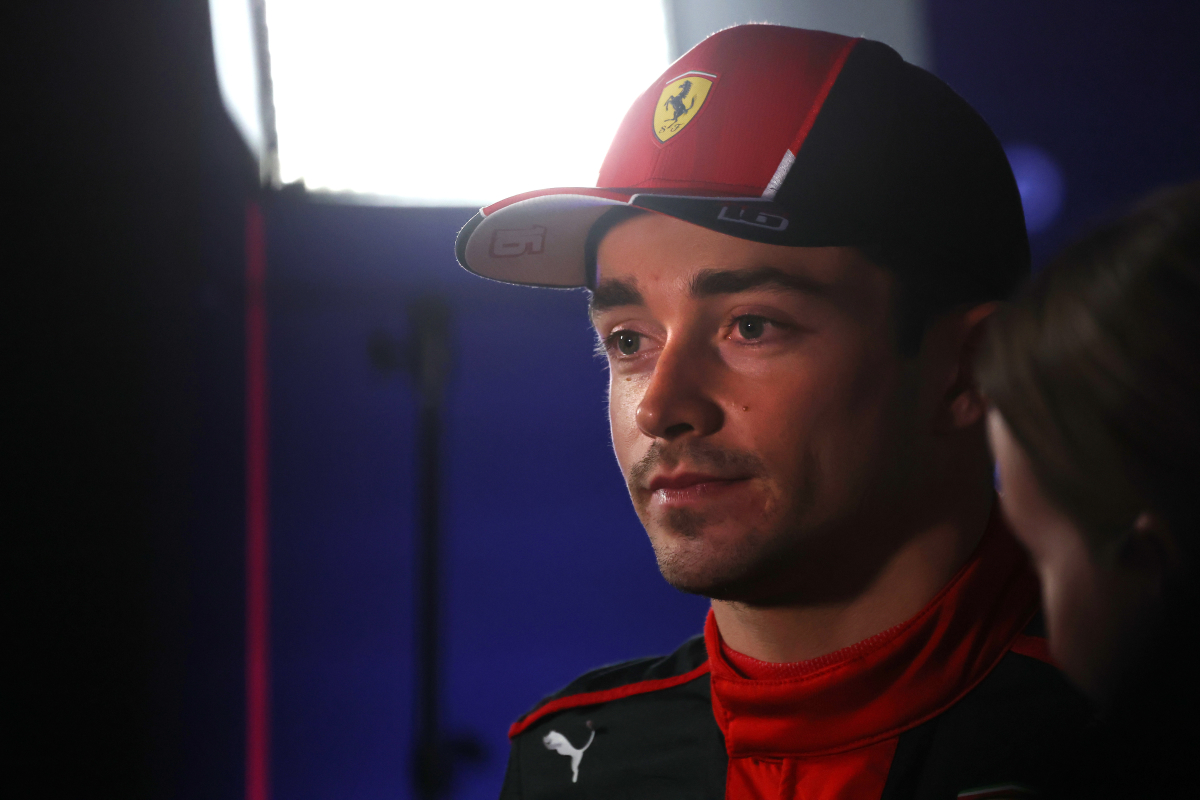 Ferrari floundering, cracks appear at Red Bull: What we learned from the Australian Grand Prix
Ferrari floundering, cracks appear at Red Bull: What we learned from the Australian Grand Prix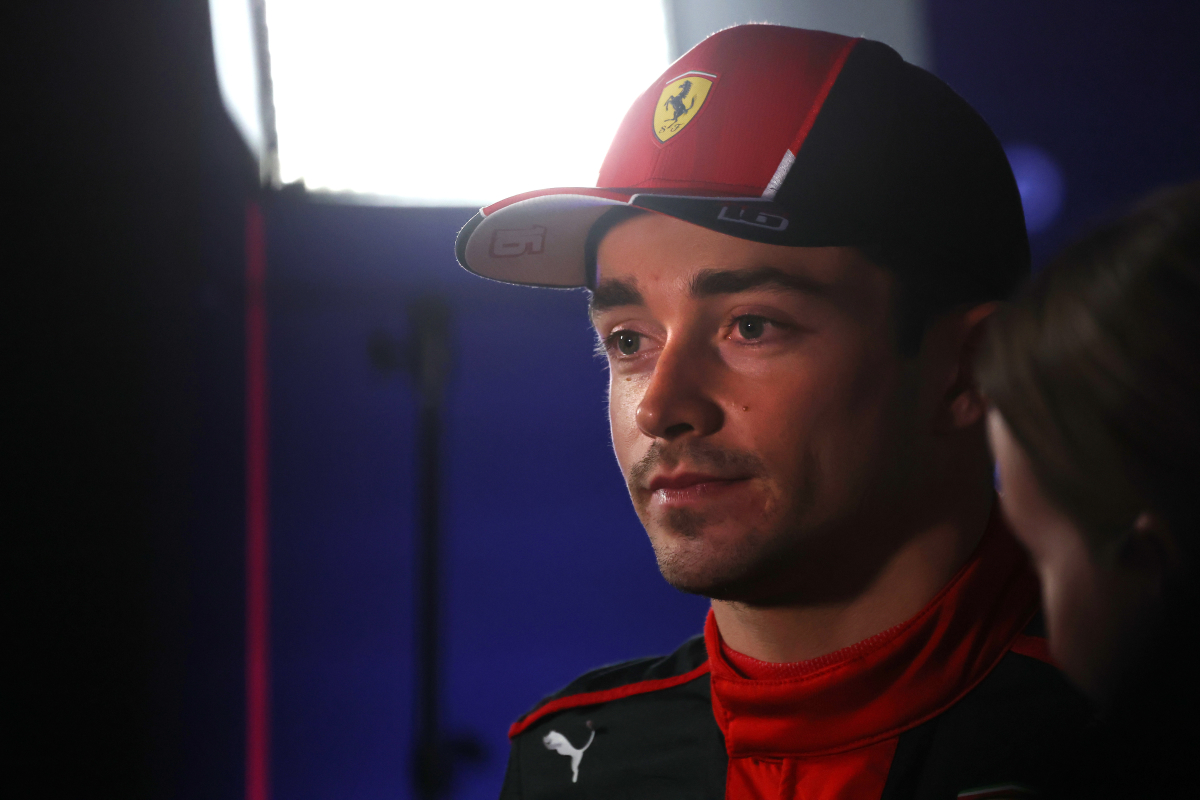 As F1 leaves Melbourne under the cloud of questions about the FIA's handling of the restart process at the Australian Grand Prix, we still found answers that we didn't know before the weekend.
From Ferrari tensions to a closing up of the running order, here's what we learned from F1's time Down Under...
Leclerc is Low
Here's a fun fact you didn't predict before the season started: After three rounds of 2023, Nico Hülkenberg leads Charles Leclerc in the World Drivers' Championship.
Unsurprisingly, the Monégasque racer wasn't thrilled about another season where he won't become an F1 champion right from his Round 1 mechanical retirement, and the resentment seems to be growing.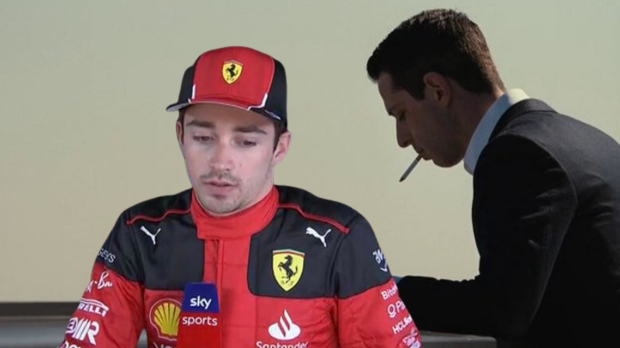 As we reported, Leclerc felt his Ferrari team didn't set him up too well for a chance at pole on Saturday. On Sunday, his race ended before the grid completed a lap after his Turn 3 contact with Lance Stroll, and a visibly downbeat Leclerc described his season so far as "a third weekend in a row where we've had nightmare races" to Viaplay after his second DNF in three events.
READ MORE: F1 Driver Salaries: How much do Hamilton, Verstappen and co earn?
Red Bull isn't impervious
It looked like we might see F1 have a non-Red Bull race winner for a few brief laps in the Australian Grand Prix's opening act, that is until Max Verstappen glided by a DRS-unassisted Lewis Hamilton after the first red flag.
Although Verstappen grew a 10s+ lead, a rare error when he ran wide at the Turn 13 suggested he wasn't holding as much back out front as he had in Bahrain.
Sergio Perez's disastrous Saturday meant he took on new PU parts necessitating a pit lane start, and he would've hoped for higher than his eventual P7 running space before he inherited Carlos Sainz and Pierre Gasly's positions after the penultimate restart.
The four-zone DRS track undoubtedly kept some drivers in the hunt for longer than they might have been otherwise, but qualifying reliability woes and the midfield closing up show slight cracks in Red Bull's armour.
This is Alonso's Aston Martin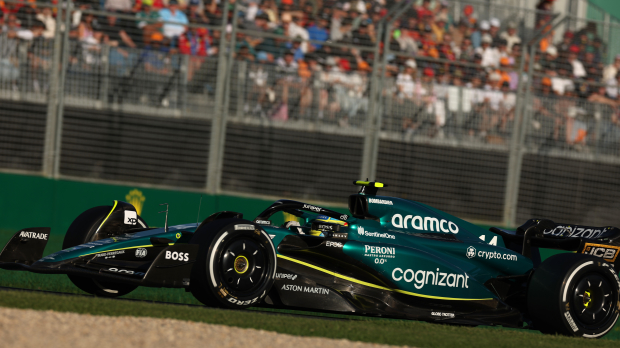 Three F1 weekends and three F1 podiums for Fernando Alonso have the Spaniard sitting P3 in the standings in another 2023 race where the two-time champion outshone teammate Lance Stroll.
Stroll picked up his season-best finish of P4. However, like Perez, he benefited from Sainz's five-second penalty and Gasly's race-ending crash on the second restart to boost that final classification.
While Alonso kept on Hamilton's tail, Stroll dropped behind George Russell and Gasly on the first restart before losing another place when Sainz sailed by at Turn 9.
Although Stroll isn't at risk of losing his seat for obvious reasons, he's rapidly turning into the de facto number two driver at the green team he's spent four seasons with. Alonso is outperforming the Canadian far more than any of his predecessors had.
FIA Feel Cautious
Leaving aside arguments about whether the late-race red flag was right or wrong, the FIA stopped the race far earlier thanks to, erm... *checks notes* ...gravel on the track.
Alex Albon's Lap 7 crash saw the Williams driver skid off the track at Turn 11 before hitting the barriers and sending gravel all over the circuit.
The subsequent safety car seemed obvious to allow the marshals time clear Albon's FW45, but race director Niels Wittich soon switched this for a red flag with a message sent to the pit wall detailing the gravel on track as the cause.
On their commentary duties, Sky Sport's Jenson Button and F1TV's David Coulthard both doubted that the race needed a red flag for some sweeping, claiming the marshals could clean up under a safety car or that the track would clear itself in time.
As evidenced by the later Kevin Magnussen red flag, the FIA did not share those sentiments and appeared to favour getting more laps under green flags or feeling overly cautious in 2023.
Bottas in Bahrain was a blip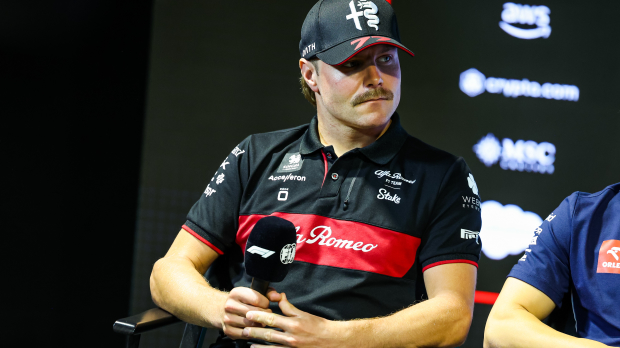 Alfa Romeo looked like they might be the midfield team to occupy the P5 space behind Alpine in the standings after Valtteri Bottas' best-of-the-rest P8 finish in Bahrain.
That doesn't look as likely now after the Finnish racer struggled home to P18 in Saudi Arabia and qualified with the slowest time in Saturday's Melbourne qualifying.
Bottas outqualified Guanyu Zhou 14-8 last season but is already behind his far more inexperienced teammate in the qualifying 2023 head-to-head.
History books will make his P11 seem better than it was thanks to that late-race carnage, but the reality is Bottas spent most of his race at the back among rookies Logan Sargeant and Nyck de Vries in another weekend to forget.
Alpine's volatile lineup explodes
There's a Rube Goldberg machine of interconnecting parts that led to the race-ending fates of Alpine's Esteban Ocon and Pierre Gasly after the second restart.
A recovering Gasly veered right after Turn 2, inadvertently squeezing Ocon into the wall and dramatically ending both racers' Australian weekends with a crash.
The cardinal sin of not colliding with your team-mate that many feared for Alpine, took just three races to break.
Irrespective of a driver at blame or it being a racing incident, what could've been a high-points-scoring Sunday for the French team instead ended with an expensive repair bill and an awkward flight home.
READ MORE: Why Adrian Newey is the BEST and WORST thing to happen to F1