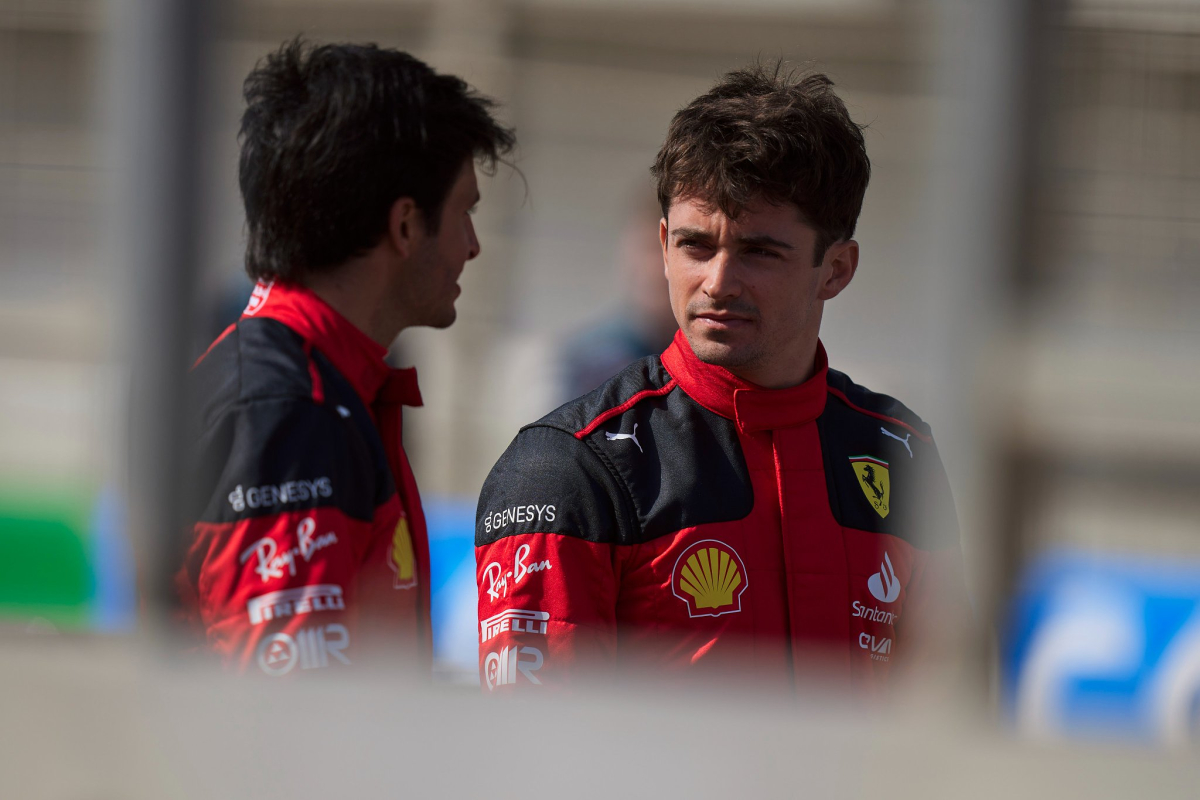 Groundhog Day at Maranello – Ferrari and the self-fulfilling prophecy of F1 disappointment
Groundhog Day at Maranello – Ferrari and the self-fulfilling prophecy of F1 disappointment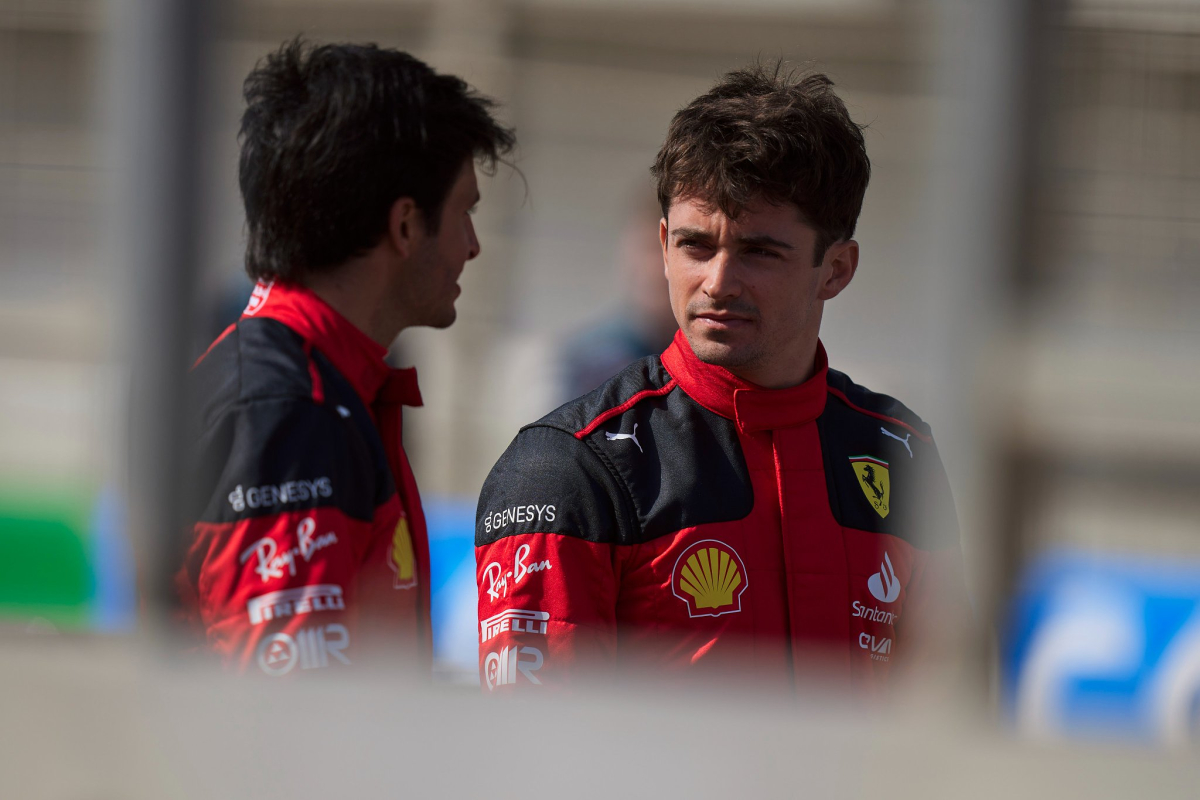 For all the change that Formula 1 goes through year after year, some elements seem to remain the same...
One constructor nailing a regulation change, fans feeling frustrated at a circuit's omission, talented drivers limited by their underperforming team, and, particularly in recent times, a revolving door at the top of Ferrari.
Frederic Vasseur hasn't spent enough time at Maranello for the Italian team to know his preferred coffee order. Yet, there is already discourse within the F1 world about his longevity at Ferrari's helm.
I'll note that, unlike his predecessors, that debate comes from speculation that the Frenchman will voluntarily walk away from internal politics as he did with Renault in 2016 rather than Ferrari nudging him towards the gangplank.
With the season barely underway, it's all very premature, particularly with Ferrari's opening round suggesting that they most likely remain the second-quickest team in F1 for 2023 despite Aston Martin's advances and any Charles Leclerc power unit problems.
READ MORE: Ferrari aerodynamics chief OUT as Bahrain fallout continues
The uniqueness of Ferrari
Every top job at a prominent sporting organisation brings scrutiny. Ferrari, however, could be the most under-the-microscope team in the world, with Italy seeing the Scuderia as a symbol of Italian pride.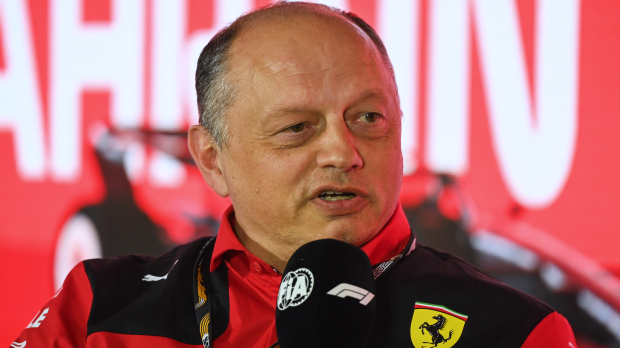 Yet, by Vasseur publicly heading to France's AutoHebdo to shut down the rumblings of discontent reported in Italian media, therefore deliberately sidestepping the same papers bringing attention to the alleged unhappiness, he's already drawing battle lines — in March.
The issue I foresee with the post-Bahrain media stories about reported unhappiness within Ferrari at CEO Benedetto Vigna's alleged F1 team interference is the Italian press creating a self-fulfilling prophecy of disappointment.
Whether that comes from Vasseur walking or junior members at Scuderia Ferrari previously unaware of these organisational problems becoming disillusioned in their role is too soon to say. But the latter may lead to another error-prone season and thus make the new Team Principal's position unnecessarily untenable.
The revolving Maranello door...
For a long-time F1 viewer, this talk about Vasseur's reign reaching an end coming so soon after the rumours of Ferrari showing Mattia Binitto the door just feels like the usual Groundhog Day that's affected Maranello ever since Jean Todt's 2007 departure.
Stefano Domenicali, now Formula 1's CEO, was the man to replace Todt in 2008. The subsequent World Constructors' Championship title remains Ferrari's most recent crown, but Domenicali's reign mostly brought near misses, most notably with Fernando Alonso's 2010 and 2012 title heartbreaks.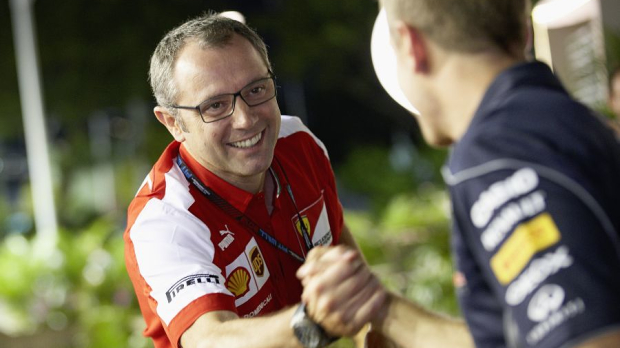 In hindsight, especially with Ferrari's disastrous 2020 season still within memory, it seems laughable that 2013's P3 championship finish and a trio of points-scoring 2014 races are what triggered Domenicali's 'resignation'.
A seven-month stint was all that successor Marco Mattiacci had to turn Domenicali's close shaves into something resembling the Michael Schumacher-era glory years.
Without having any say in the 2014 car concept, the winless F14 T, Ferrari sacked Mattiacci, effectively rendering the season where they lost Fernando Alonso even more pointless.
That year also saw Luca di Montezemolo choose to leave Maranello, and Alonso, I suspect, knew of the internal chaos, aiding his decision to wave goodbye to the in-fighting.
Maurizio Arrivabene took charge, and over four years with the new Sebastian Vettel and Kimi Raikkonen line-up, he guided Ferrari to three P2 finishes in the championship, with his worst season in 2016 still good enough for P3.
The Arrivabene years were meant to represent a change in mentality from short-term thinking that then-Ferrari President Sergio Marchionne had originally described by saying: "the road ahead will be neither short nor easy."
READ MORE: Ferrari to pursue 'difficult' single-pillar rear wing design improvements
The 2018 season saw Sebastian Vettel repeatedly led the previously-insurmountable turbo-hybrid Mercedes in a genuine title fight. But mistakes from the German and the team let Lewis Hamilton take his fifth title, and Ferrari sacked Arrivabene in favour of Binotto.
I'll note that 2018 represents Ferrari's highest-scoring points season since the 2010 points system change.
Whether you think Ferrari could've fought a sustained championship fight without the 2022 strategy blunders or not, Binotto's direction helped the Scuderia go from 2020 no-hopers to repeat winners and polesitters in only two years. And now Binotto has gone.
What must happen next...
For all the desire that Italy has to see Ferrari return to the heights of the early 2000s or the late 1970s, creating an atmosphere where repeatedly changing the management is a viable option isn't the way.
Between 2014 and 2020, current champions Red Bull went through the same dark times as Ferrari, if not darker, yet Christian Horner remains the man in charge at Milton Keynes today.
That consistency over the last decade sees Horner now guiding the best team by far, while Ferrari is still left scratching their head, wondering what's gone wrong, as they appoint their fifth Team Principal in the same period and get embroiled in more media chaos.
It's time for a change at Ferrari, and that change is not changing.
READ MORE: F1 boasts $2.5bn revenue amid continued popularity boom