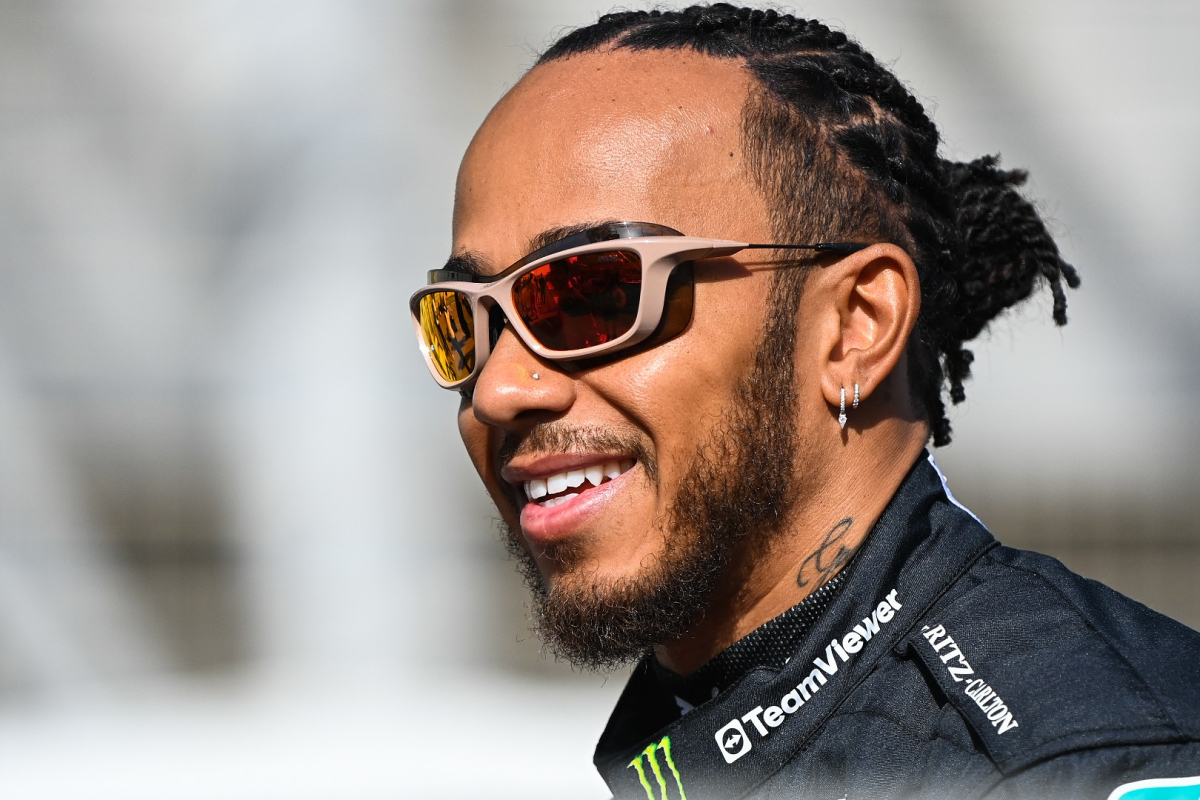 'Lewis is a Ferrari fan' - F1 Twitter reacts to Hamilton's bold Bahrain outfit choice
'Lewis is a Ferrari fan' - F1 Twitter reacts to Hamilton's bold Bahrain outfit choice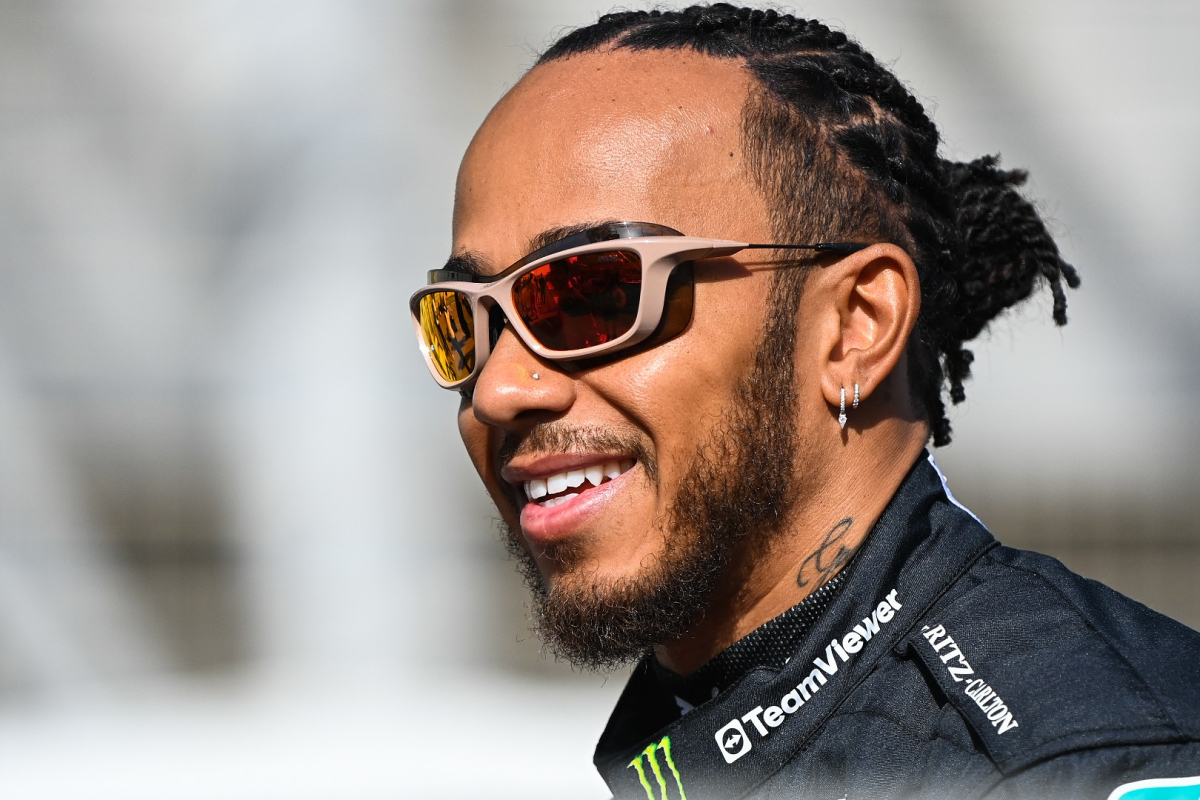 Lewis Hamilton has never been scared to make bold choices when it comes to fashion and the seven-time F1 world champion has made no exception at the beginning of 2023.
Hamilton emerged at the Bahrain International Circuit ahead of this weekend's action wearing an entirely red ensemble, prompting some F1 fans to claim that it was a tribute to Ferrari.
The 38-year-old is entering his 11th year with Mercedes this season and his 17th in Formula 1 aiming to become the first man in history to win an eighth drivers' championship.
It won't be in the colours of Ferrari though, despite what this bold ensemble may have some people thinking!
READ MORE: Verstappen to dominate as Mercedes emerge from shadows – What to expect at the Bahrain Grand Prix
Hamilton takes a stroll in Sakhir
Hamilton and fashion are now inextricably linked within the Formula 1 paddock.
The Briton is often present at major fashion events around the world and enjoys melding his love of fashion, with his other love, racing. Hamilton enjoys appearing at the track in special clothing for a session or media day and it looks like he will continue that trend in 2023.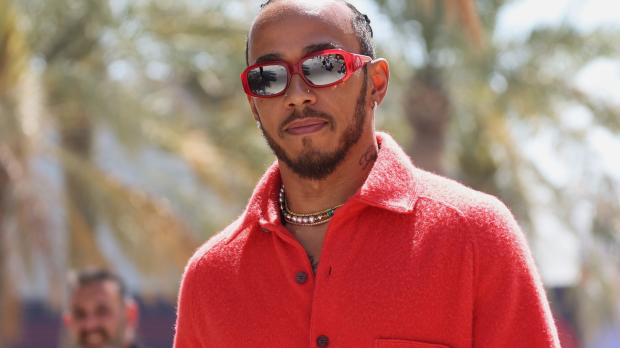 Hamilton was surrounded by photographers, as he is wherever he goes, but this ensemble turned plenty of heads in the paddock.
Of course, wearing a completely red outfit, will generate a lot of attention from the media and fans but it seems that Hamilton can handle heat well – both literally and figuratively, given that his outfit does not look too airy, while the mercury in Bahrain on Thursday could rise to 25 degrees Celsius.
F1 Twitter reacts to Hamilton ensemble
Safe to say, F1 Twitter has enjoyed the Hamilton drip to kick off the season and saw it as a good opportunity to speculate that Lewis may be about to become a hero of the Tifosi.
e forza ferrari lewis pic.twitter.com/UHRLLJNYNy

— mari (@marilarosa_) March 2, 2023
It looks like he is ready to announce his signing with Ferrari 😭

— stillcounting (in a sea of sadness) (@stillcounting3) March 2, 2023
roses are red
violets are blue
this is sir lewis hamilton
for you pic.twitter.com/CvewGI6dNk

— rin 🐞 (@goatforty4) March 2, 2023
lewis hamilton fashion week has officially started🥳 pic.twitter.com/lOM8kRylh0

— eri (@hamxnda) March 2, 2023
Ate and left no crumbs: Sir Lewis Hamilton pic.twitter.com/JPjoVvQDTQ

— Stefanie (@fastpitstop) March 2, 2023
Not long now until the 2023 season gets underway! Free practice is at 11.30am GMT on Friday, with lights out in the race at 3pm on Sunday.
READ MORE: Zak Brown takes fresh swipe at Red Bull over F1 budget cap breach