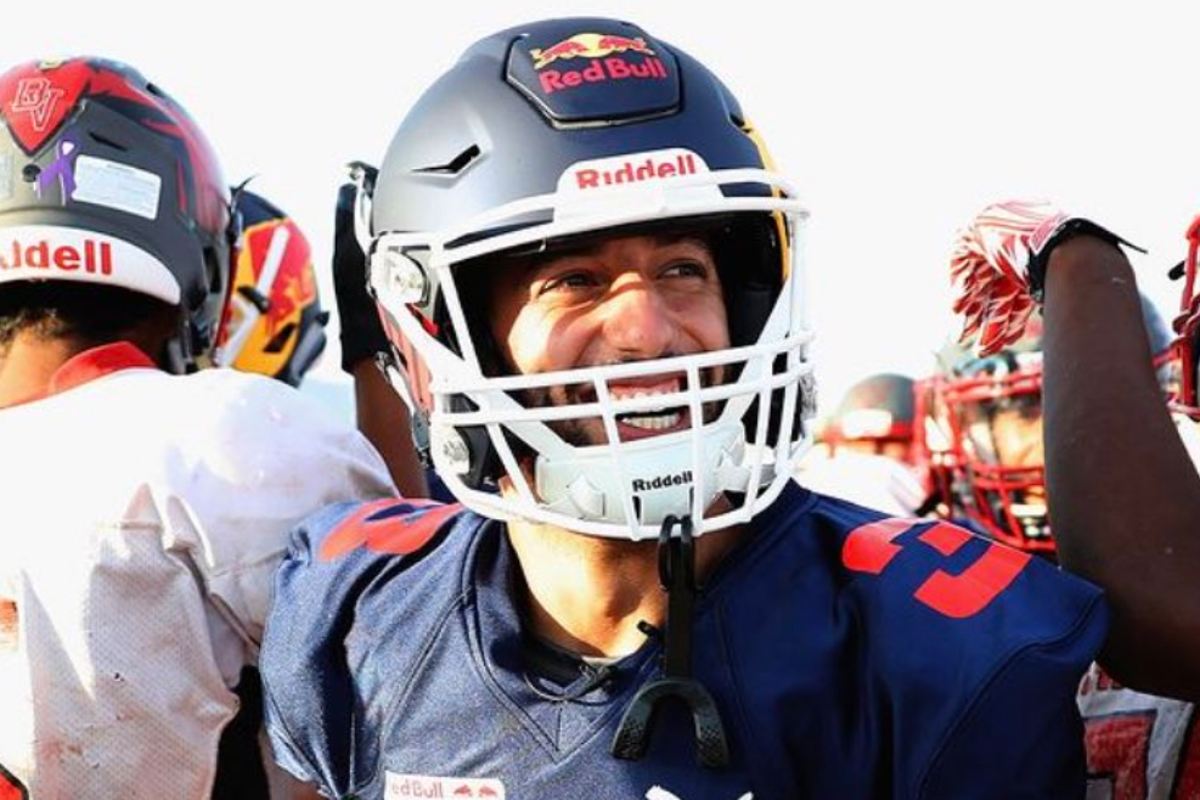 Ricciardo reveals his NFL superstar man crush - 'yeah, you're beautiful'
Ricciardo reveals his NFL superstar man crush - 'yeah, you're beautiful'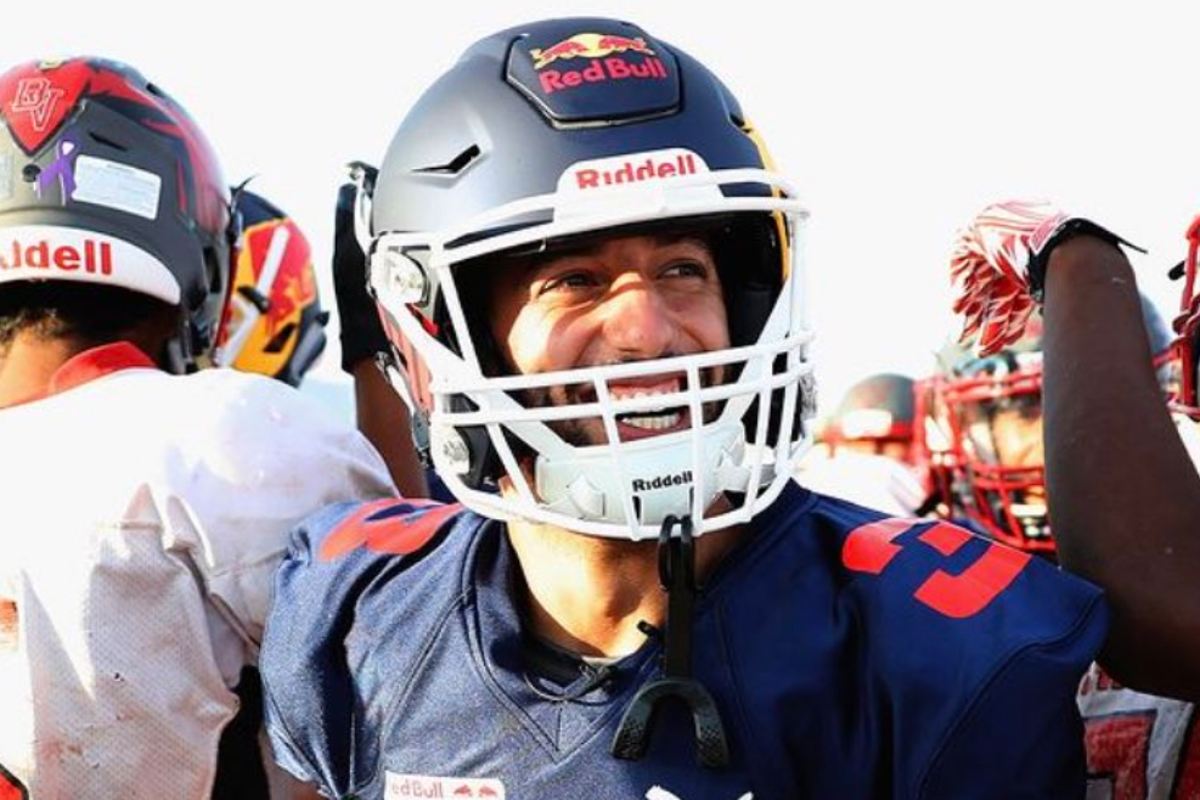 Most men have a 'man crush' and F1 star Daniel Ricciardo absolutely falls into that category after revealing his very own this week.
Ricciardo admitted recently one of the best aspects of him being a reserve driver this year is that he has a little bit of time to indulge some of the pursuits that he would not normally be able to.
One such passion that he has been able to enjoy is his love of the NFL and the Australian attended the weekend's Superbowl LVII clash between the Kansas City Chiefs and the Philadelphia Eagles.
Ricciardo's own Buffalo Bills made the playoffs once again but could not make it to the big game, but that didn't stop Ricciardo having a ball at the showpiece clash in Arizona.
READ MORE: Ricciardo reveals top F1 tracks including favourite which 'must stay'
Of course, being a Formula 1 driver means that you are in demand from the media even if you are there as a fan and that was true of Ricciardo.
The NFL is fast becoming the 33-year-old's favourite spot (outwith motor racing of course) and he speaks passionately and avidly about it.
Ricciardo also made a few candid admissions, perhaps with a view towards the fact it was Valentine's Day as well this week...
When asked why he'd become a Buffalo Bills fan, Ricciardo said: "I met Josh Allen (the Bills quarterback). I was like, man, yeah, you're beautiful.
"I'm not afraid to admit it. He's my man crush.
"But he's also a friend now, which is really cool. I watched the 30 for 30 [documentary] 'The Four Falls of Buffalo, which is, if you're not a fan, watching that, how can you not [become one]?
"So, kind of getting behind a team like that, the story and the whole... I don't know, they're the coolest underdogs I've ever come across."
Ricciardo: I just wanted to give Allen a hug
The Bills fell 27-10 to the Bengals in the divisional round this year and Ricciardo admits he reached out to Allen, although he says he is careful about doing so as he knows what it's like to endure disappointment in competitive professional sports.
"I'm always kind of always cautious with because I feel like an understand an athlete. Because no matter what the sport is, you go through the highs, the lows, like it's, there is definitely a lot of relation. But obviously, each individual is different. So you want to try and kind of lend support and because you can relate but you also want to kind of be respectful of their space.
"I did reach out to Josh and yeah, he responded. So it was received. And yeah, it was just, it's tough, because - even with me, I'll get a gazillion messages after I win a race. But after a bad race, you know, I might get one message. It's kind of those ones that are more important. And they're the ones where you need, you know, your mates to pick you up or to tell you that everything's going to be okay. So, yeah, he's a big teddy bear. And I want to cuddle him right now talking about it!"
Ricciardo has say on Brady retirement
As a bit of a newer convert to the sport, Ricciardo hasn't seen all of the legendary Tom Brady's career.
But after the Tampa Bay Buccaneers quarterback announced his retirement – permanently this time after doing so and then going back on his word last year – Ricciardo recognises that is probably the greatest player to have ever played in the NFL.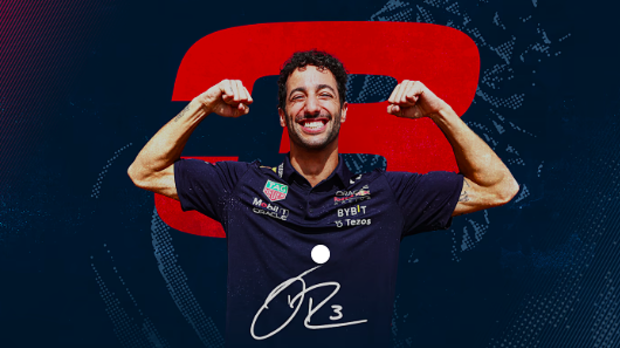 "It's hard to deny," he said, speaking to ESPN. "Being a fan now like I watch as many games that I can, even if it's not the Bills, I just love the sport. So watching some games as well this year, you kind of got the feeling like it was probably going to happen with Brady.
"It's hard because you pour your life into it and walking away from something that you've had so much success in as well and it's dictated probably all of your life, if not the majority, it was sad. It's happy sad but it's still sad but I think, from the outside, it looks like it's the right time and yeah, he can be a family man and find what's next."
READ MORE: Verstappen delivers 'first impressions' verdict on RB19