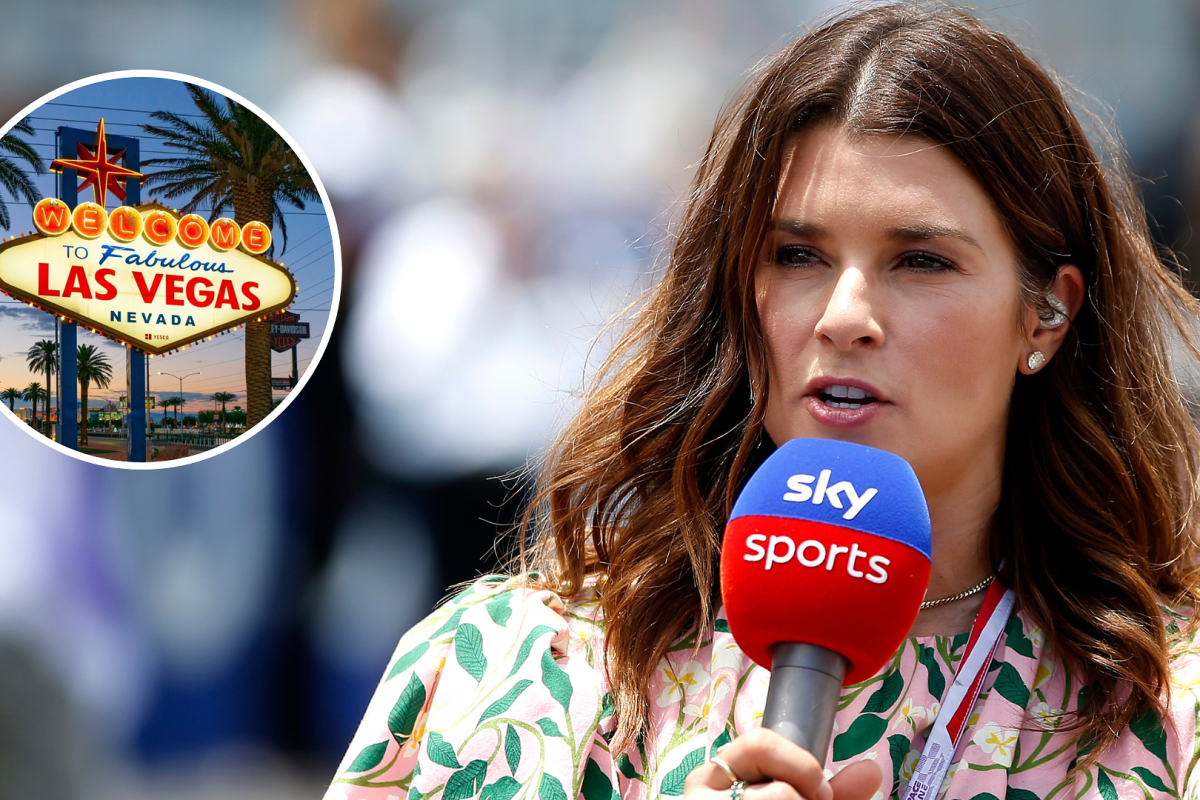 F1 pundit Patrick SLAMMED for 'out of touch' Las Vegas GP ticket suggestion
F1 pundit Patrick SLAMMED for 'out of touch' Las Vegas GP ticket suggestion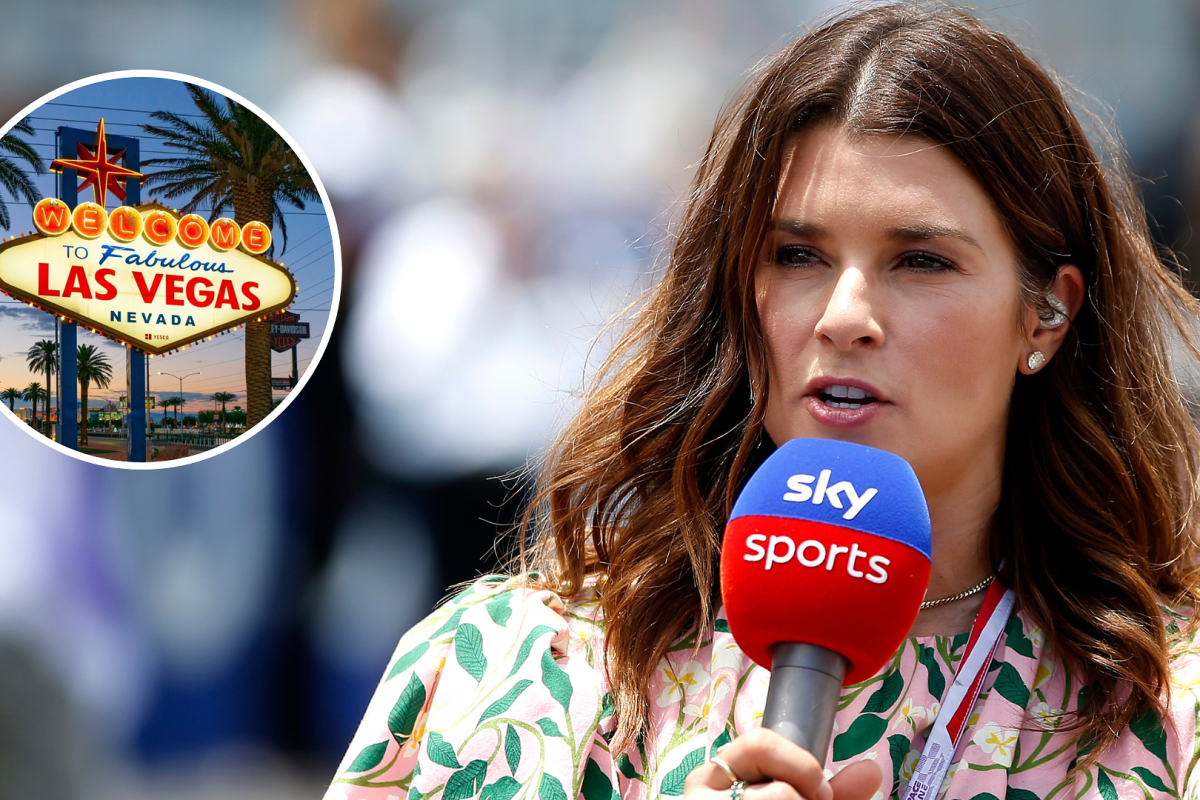 Danica Patrick has been labelled 'out of touch' after suggesting fans who only saw nine minutes of action at the Las Vegas Grand Prix on Thursday night should buy tickets for the whole weekend next year.
After a loose drain cover caused chaos for Carlos Sainz in FP1, FP2 was put back two and a half hours as organisers scrambled to find a solution to the track issues.
The dedicated group of fans who chose to endure the cold weather and stay at the circuit into the early hours of Saturday morning were regrettably forced to leave before the start of FP2 due to safety and logistical concerns.
This led to widespread criticism as fans felt short-changed, with their practice tickets only providing them with nine minutes of action on the strip.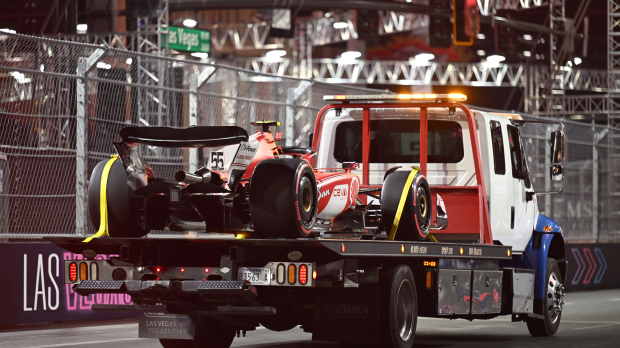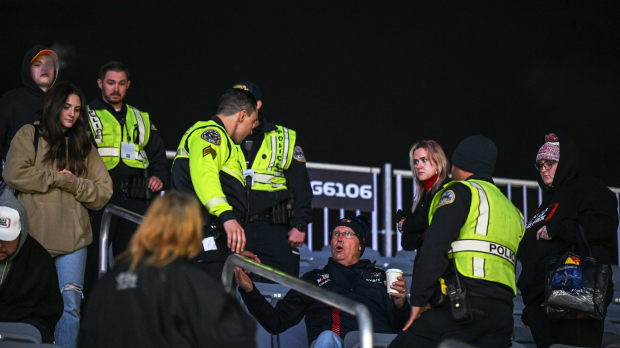 Patrick: Buy a whole weekend pass
But Patrick, speaking on Sky Sports F1 ahead of FP3, appeared to defend the decision to remove fans prior to FP2 and suggested the glitzy event is 'not just about the cars'.
"Maybe it'll drive them to get tickets for next year so that they can see the whole thing or buy a whole weekend pass," she said.
"It's something and I think that the track obviously the track felt really bad about what they had to do, but they had their reasons and at the end of the day, part of the event here in Vegas is the spectacle that it is.
"It's everything around the cars, not just the cars and so I'm sure that they were able to enjoy that. The suites, the views, the entertainment and the opening ceremonies were stunning and there are just so many things about this city.
"People come to Vegas for Vegas so they still have plenty to do. Obviously a really unfortunate situation but I think in the end, it'll all be great."
Fans fume over Patrick comment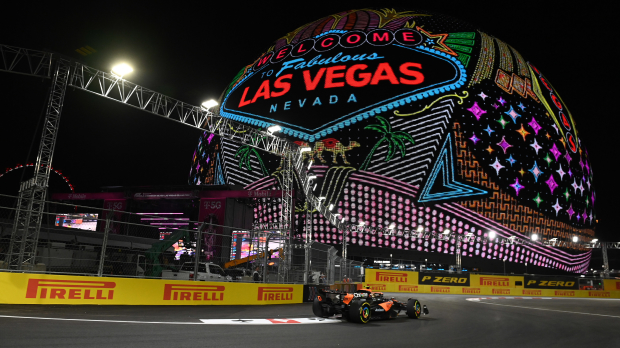 And it didn't take long for fans to to take to social media to express their dismay at Patrick's suggestion.
Danica Patrick is out of touch with the reality of this situation. Aye people go to Vegas to experience Vegas but they don't pay money for an event to miss out on it because of logistical issues that should have been considered beforehand. Poor opinion.

— Ezio Auditore (@JessOcarroll) November 18, 2023
Danica talking about the £200 dollar compensation is madness. 'Maybe that will drive them to buy a full weekend ticket' 🤯 madness those people paid hundreds if not thousands of dollars #f1lasvegas

— Jamie Mizen (@JamieMizen) November 18, 2023
@SkySportsF1 Danica a real let them eat cake take on the fans being upset with not getting to see any cars on track yesterday.

Of course, the fans should have known that the #LVGP was meant to not be about the cars but the other things going on in Las Vegas that you cant get to

— Dave (@Boxhead_31) November 18, 2023
Is this Danica woman for real. People spent $1000's to see racing which didn't happen, then when it did they were kicked out. She says it will encourage them to buy weekend tickets next year and"let's face it, there's plenty to do in Vegas" So don't complain people. #F1Vegas

— Lynsey Collins (@forfeksakes) November 18, 2023
READ MORE: Sainz hit with controversial PENALTY after Las Vegas Grand Prix FP1 incident