Horner caught in OUTRAGEOUS exchange at Las Vegas GP
Horner caught in OUTRAGEOUS exchange at Las Vegas GP
Christian Horner was playfully caught on camera cheekily gesturing with the middle finger to Sky F1 pundit Ted Kravitz on the pit wall during FP2 at the Las Vegas Grand Prix
Even with a two-and-a-half-hour delay in FP2 caused by the Carlos Sainz incident in FP1, the session itself turned out to be relatively uneventful. The absence of fans in the stands added to the subdued atmosphere surrounding the session.
This resulted in a light-hearted interaction between Horner and Kravitz during the session, as Horner responded playfully to Kravitz's shout by comically rubbing his middle finger on his face.
Pitwall spectacles
The playful banter unfolded when Kravitz made a joke about Horner wearing glasses, humorously suggesting they symbolised his age, especially after the recent celebration of his 50th birthday.
"Christian, where are the glasses? Christian, put the glasses back on," shouted Kravitz to Horner.
"Oh, he's giving me a happy little greeting. Every time I keep putting a complement Christian's way, he doesn't like it. I think his glasses, now that we're approaching, well he is 50 and I'm approaching 50, both need the glasses now.
[Horner puts glasses on] "Oh, the glasses are on now. Excellent."
Despite their playful exchange, the interaction between them was not hostile, as the two were observed engaging in a friendly conversation afterward.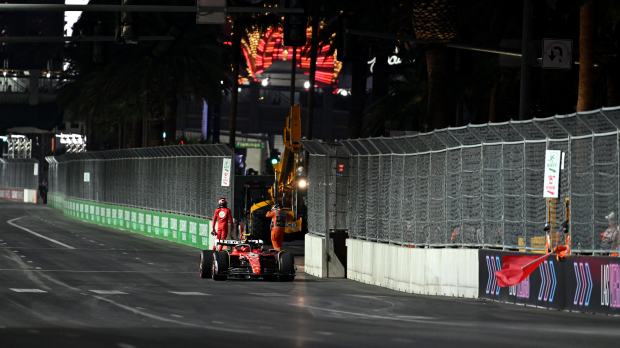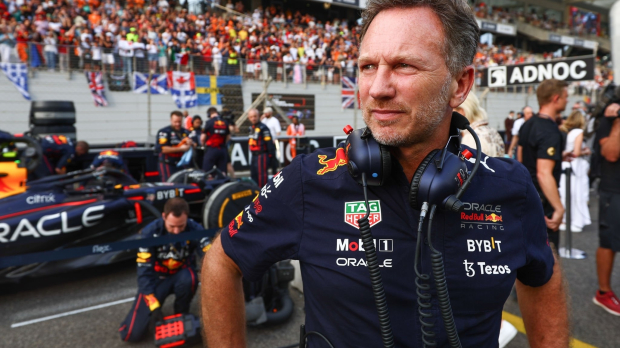 READ MORE: F1 Results Today: Las Vegas Grand Prix practice times - Verstappen off the boil on chaotic practice day
Horner's weekend ended with a smile though, as he was able to celebrate another stunning win for Red Bull after Max Verstappen and Sergio Perez recorded a double podium.
The result ensures Perez will take second place in the drivers' championship, and with Verstappen having already won his third world title it means Red Bull take home a one-two finish in the drivers' standings for the first time in their history.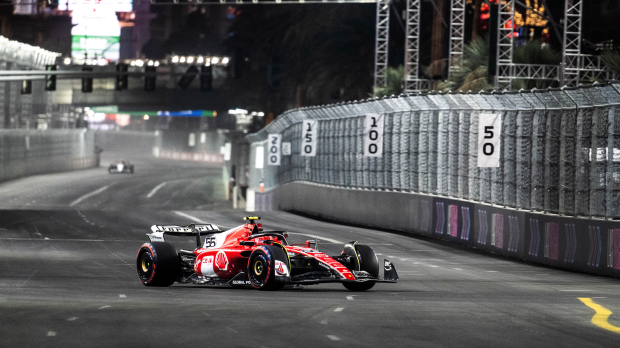 READ MORE: https://www.gpfans.com/en/f1-news/1007957/toto-wolff-las-vegas-f1-grand-prix-fp1-drain-cover-rant/