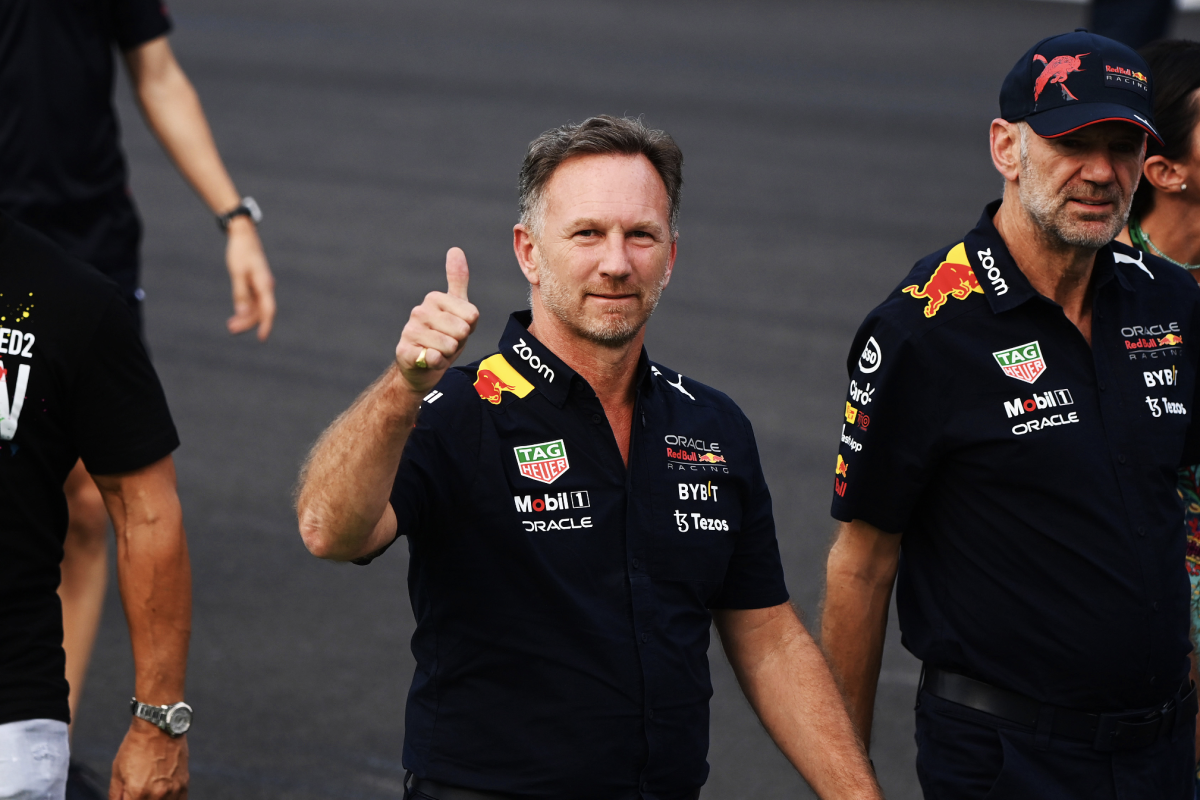 F1 Twitter reacts as Horner turns 50 at the Las Vegas Grand Prix
F1 Twitter reacts as Horner turns 50 at the Las Vegas Grand Prix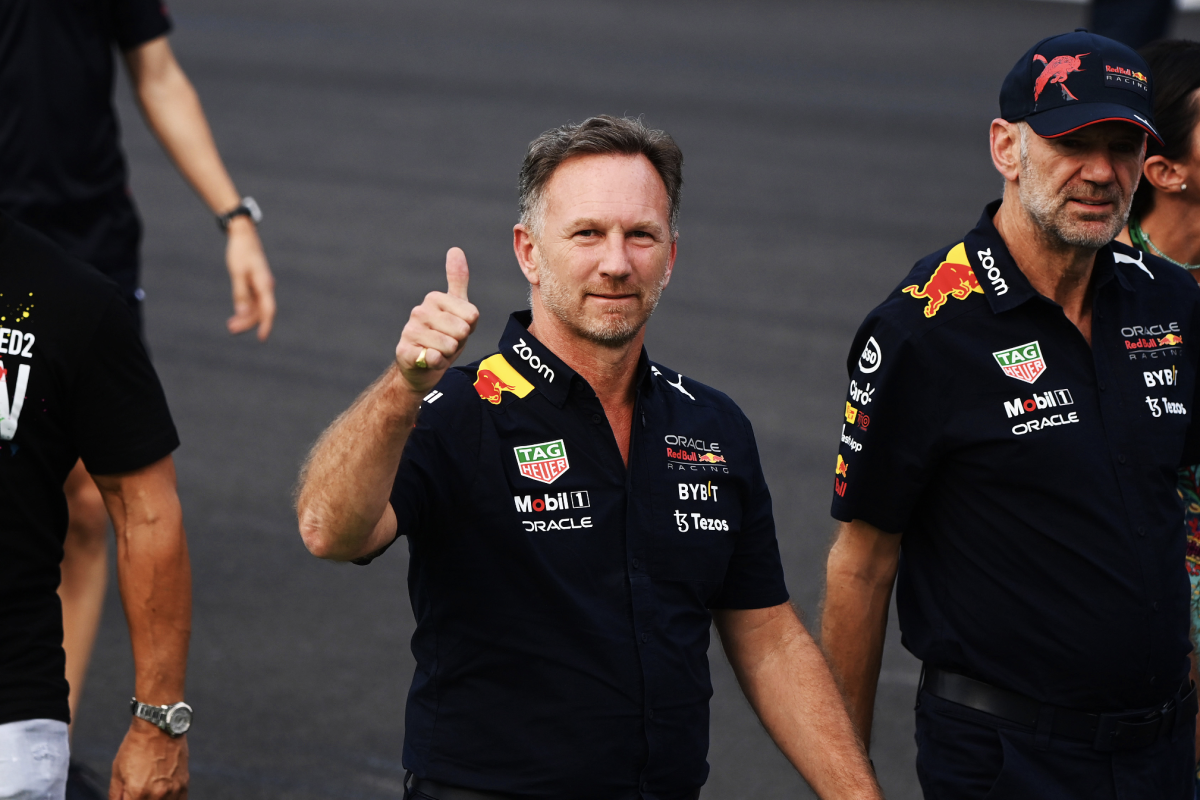 Red Bull team principal Christian Horner celebrated his 50th birthday on Thursday, as the constructors' champion boss looks forward to yet another hugely successful season drawing to a close.
The Brit who, of course is married to former Spice Girl Geri Halliwell (now Horner), has been an instrumental player in the rise of the Milton Keynes-based outfit.
Horner joined the team in 2005 as team principal - after the Jaguar F1 team was bought by Austrian drinks company Red Bull - and he hasn't looked back since.
He has now won 13 world championships as Red Bull boss, including two this season with his star-driver Max Verstappen cruising to his third consecutive title.
Of course, Horner's 50th couldn't have come at a better time, with Formula 1 heading to Vegas for the inaugural race around the Las Vegas Street Circuit.
A victory for one of his drivers would sure be sweet, but Horner may try his luck on the Strip at some point this weekend no matter the result, something that Verstappen seemed to confirm in a video wishing his boss many happy returns.
Ahead of the weekend, GPFans has curated a handful of the well-wishes that Horner received on social media ahead of this weekend's action.
F1 Twitter share Horner birthday messages
Happy Birthday Christian Horner!

50 today 🎂#F1 #LasVegasGP pic.twitter.com/9un0XxYpXV

— GPFans Global (@GPFansGlobal) November 16, 2023
Huge congrats to Christian Horner 🎉 Happy 50th! pic.twitter.com/qObgoElOWw

— Max Verstappen (@Max33Verstappen) November 16, 2023
Happy 50th Birthday to Christian Horner 🎂

Many happy returns! We hope you celebrate in style 🥳#F1 @redbullracing pic.twitter.com/UjiCMD9rs2

— Formula 1 (@F1) November 16, 2023
Happy 50th birthday to one of the greatest Team Principals of all time, Christian Horner!

He has accumulated 6 Constructors and 7 Drivers' Championships in his Formula 1 career 🐐 pic.twitter.com/YWhdYYKpik

— RBR Daily (@RBR_Daily) November 16, 2023
This as all years especially on your 50th birthday to see this classic photo of Horner..#LasVegasGP #skyf1 #c4f1 https://t.co/22XZigV0w4 pic.twitter.com/rSfK9yh9dh

— Evonne O (@f1lover75) November 16, 2023
READ MORE: F1 Las Vegas Grand Prix weather forecast – potential coldest race ever at risk of rain