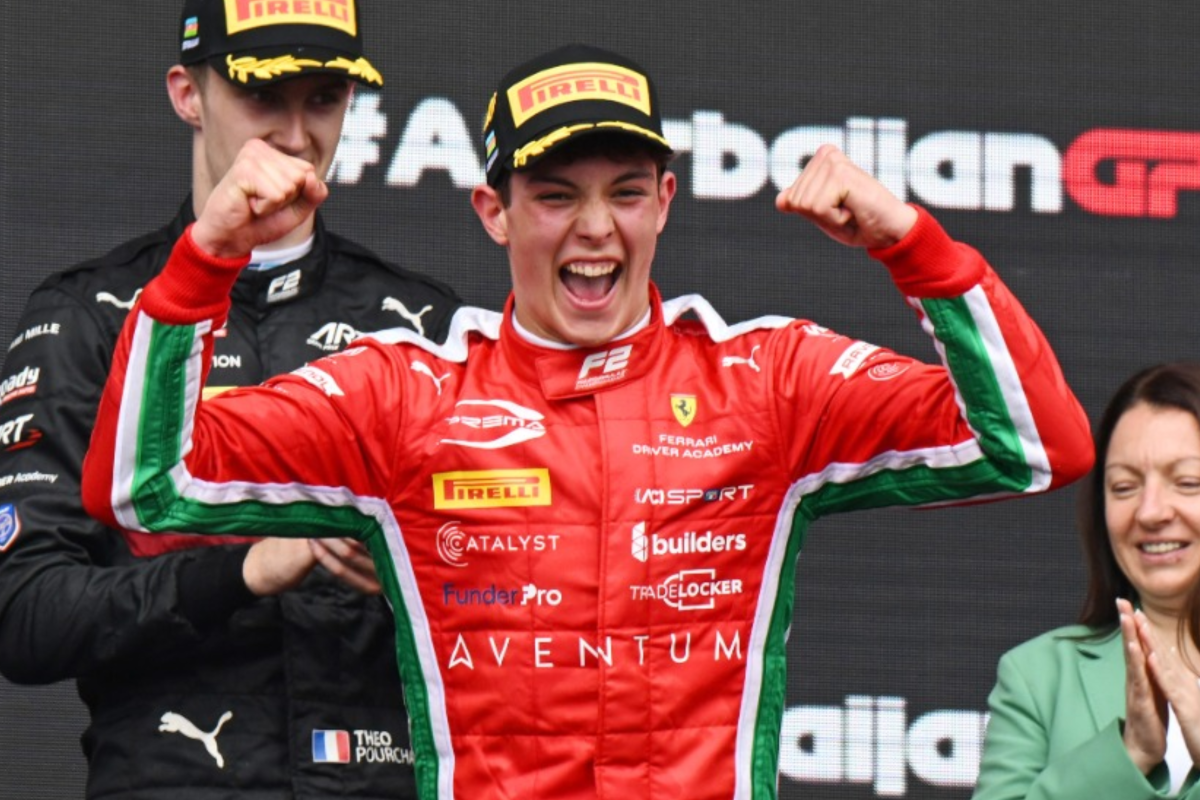 Record-breaking F1 debutant meets hero live on TV in ADORABLE exchange
Record-breaking F1 debutant meets hero live on TV in ADORABLE exchange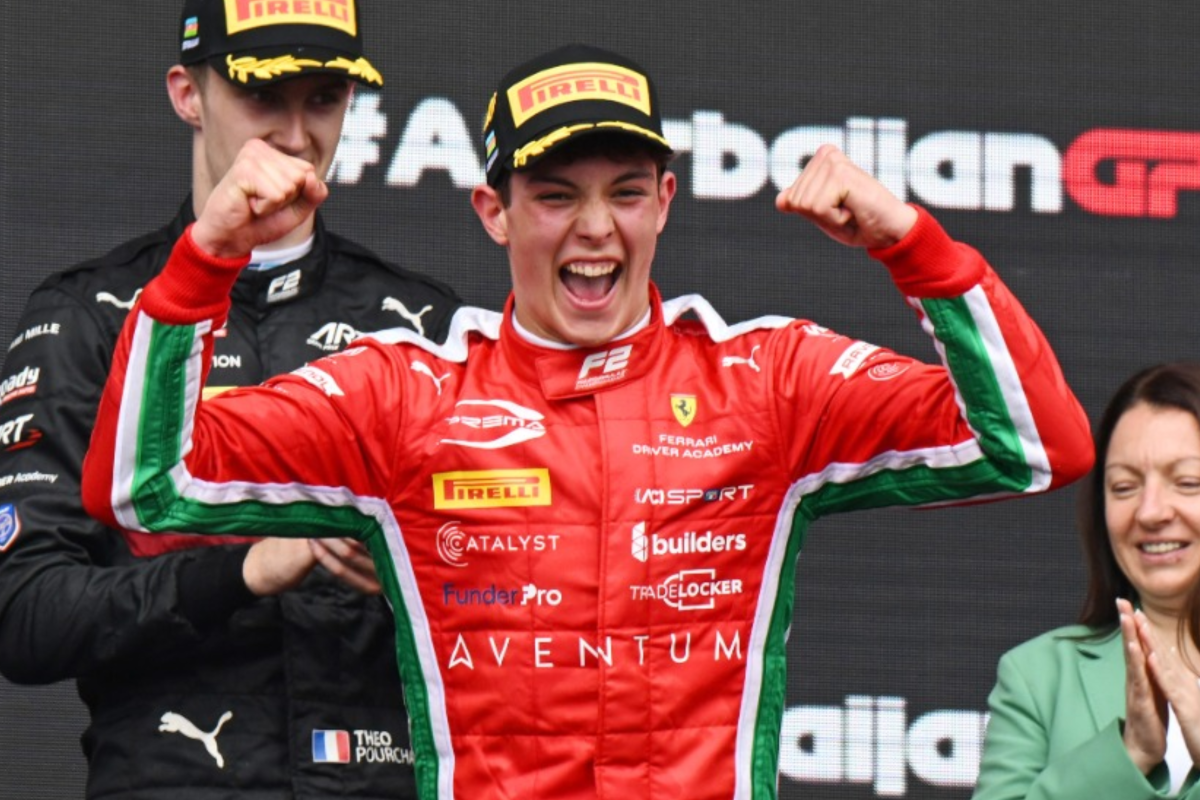 Teen sensation Ollie Bearman, who made his Formula 1 debut on Friday at the Mexican Grand Prix, appeared to be a little taken aback when meeting F1 world champion Jenson Button ahead of qualifying.
The 18-year-old British driver has had a brilliant season in F2 this season with his PREMA racing team, claiming four wins, and was given the opportunity to take part in FP1 at the Autodromo Hermanos Rodriguez and set a new record as the youngest Brit to get behind the wheel of an F1 car on a race weekend.
Lando Norris was three months shy of his 19th birthday when he took part in practice for McLaren in Belgium in 2018 and Bearman has now beaten his record, having already tested in the Ferrari car earlier this month.
Bearman managed to finish in 15th during the session, making him the highest ranking rookie out of the five on the field, and putting him ahead of two-time world champion Fernando Alonso for the session – but it was another F1 champion who took the Essex youngster's breath away after the session.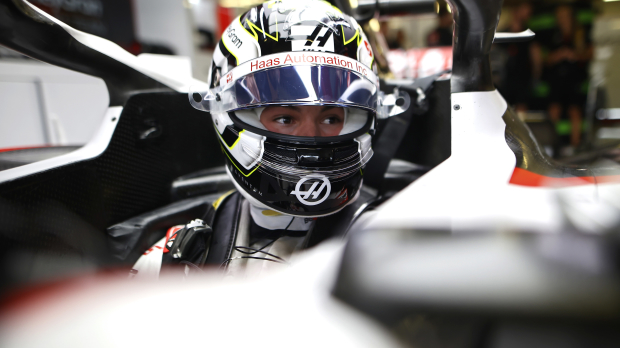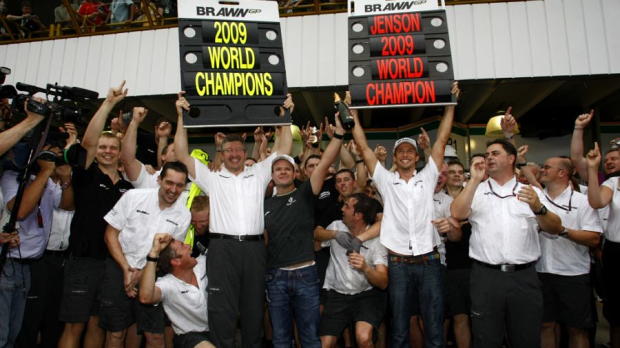 In a truly wholesome moment during which he appeared to be a little starstruck at meeting his childhood hero, Bearman spoke about how much the experience of taking part in the session meant to him.
"[I'm] feeling good, sad that it's over," he told Sky Sports F1.
"It was such a big build up to such a short moment. But I enjoyed every second, it really flew by. My engineer walked me through it really well, he did a great job. Happy that it was all well."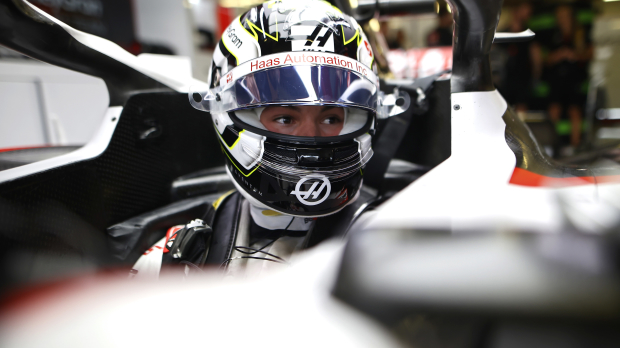 He also didn't shy away from his feelings at meeting the 2009 F1 champion whom he idolised growing up.
"When I was younger I was a big fan of you Jenson," he said, looking up at his hero.
"It's a pleasure to be standing next to him. I grew up, [I] was like six or seven years old when you were with McLaren and that was the guy I was rooting for."
Button provides advice for rookie
Button's 2009 world championship exploits make him an F1 legend in his own right. Racing with the Brawn team, he managed to hold off a young Sebastian Vettel, and his mightily experienced team-mate Rubens Barrichello to claim his first and only title.
Having started his F1 career at the age of 20, Button claimed 15 race wins and 50 podiums driving for some of the biggest teams in the sport. He was on hand to provide some advice to young Bearman.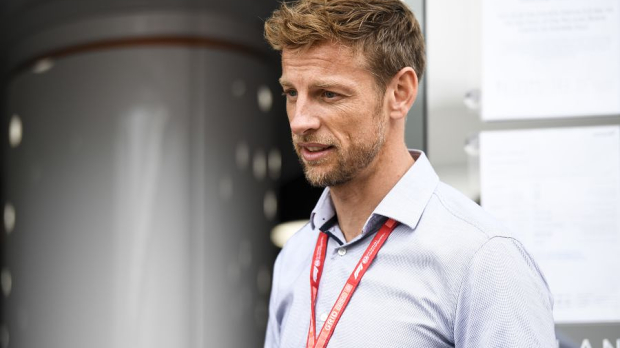 "Well the first thing would be don't rush it," the veteran told him.
"The journey is a big part of it, getting to Formula 1. When you're in Formula 1, you feel the stress.
"As you see it, a lot of the drivers in the paddock, it's the journey of getting there is just as good and just as important as your time in F1, so there you go.
"We're looking forward to the journey."
READ MORE: Mercedes star struggles as rookies given Mexican GP runout